Economic Hardship: Mediacraft Gives Hazard Allowance to Staff
By Aduragbemi Omiyale
To help alleviate the impact of the current economic hardship in the country, a leading full-service public relations and integrated brand communications consultancy firm, Mediacraft Associates, has announced a Special Hazard Allowance for its employees.
The organisation announced this gesture on Thursday in a release signed by its General Manager/Chief Operating Officer, Ms Laura Oloyede.
Mediacraft, established by a respected PR professional, Mr John Ehiguese, said the hazard allowance to its staff would assist in lessening the effect of the fuel scarcity and cash crunch in the country.
The firm said it understands the significant impact the current economic climate has on the livelihood and welfare of its employees and is committed to supporting them in every way possible.
As a result, it has provided financial aid to its staff, including cash gifts, more flexible work arrangements, and other essential items. These measures have been made available to all employees, regardless of their position within the company.
"As an organisation, our people are our most treasured asset. As such, we recognise the challenges our employees face at this time from fuel crisis, currency swap issues, and rising costs of household items, and we are committed to supporting them to alleviate these challenges in any way we can,
"We believe that it is our responsibility to help our staff and their families during these difficult times. Our employees are the backbone of our organisation, and their well-being is our top priority," Mr Ehiguese said.
Mediacraft said it remains committed to its mission of providing a safe and supportive work environment for its employees. The company is continuously exploring new ways to support and empower its staff.
"We want our employees to know that Mediacraft cares about them and that the company will always give them the necessary support because they are the lifeblood of the business. The times are tough, and so after careful analysis of the situation, we decided to make sure that our staff have the resources they need to weather this storm," said Ms Oloyede.
"We hope that this special allowance, along with our other incentives, will help ease the burden on our staff and provide some relief during this period," she added.
Mediacraft Associates has continued to show industry leadership and command respect in the Nigerian PR industry and among leading brands in the country due to the quality of its work and impactful contributions.
It has managed or is currently managing some of the most coveted accounts in the PR industry in Nigeria. Multinationals such as the Stanbic IBTC Group, Olam Group, Interswitch Group, Boston Consulting Group (BCG), Western Union, Master Card, Nigerian Breweries Plc, Mobil, Nike, and UBS are some of the high-profile accounts to have benefitted from Mediacraft's cutting-edge services.
Fez Delivery Raises $1m to Boost Logistics Offering in Nigeria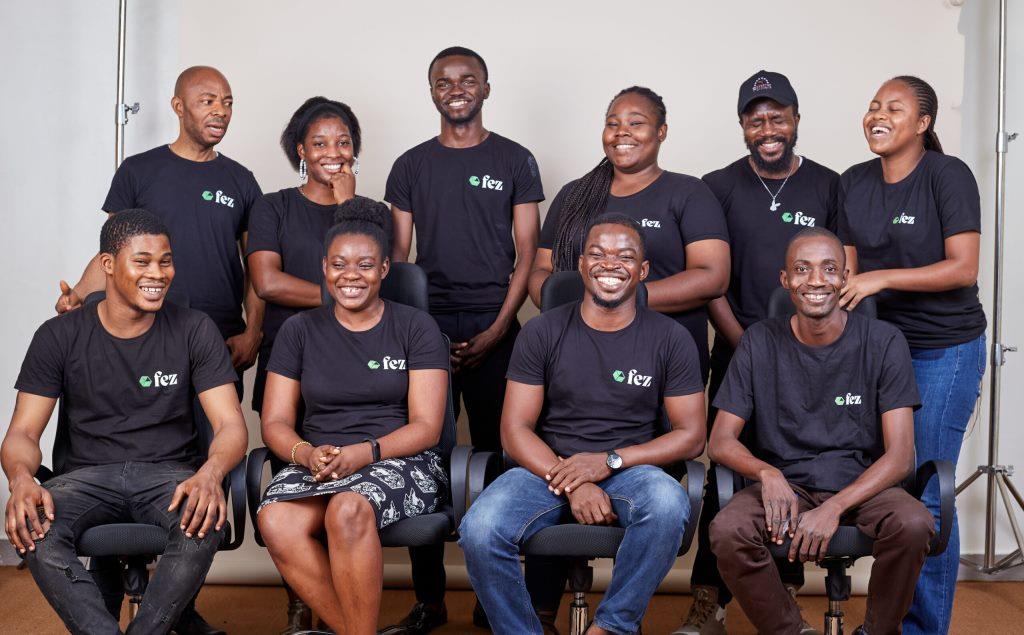 By Adedapo Adesanya 
Fez Delivery, a logistics and delivery company, has announced its $1 million seed round to expand its offering in Nigeria.
The funding was led by Ventures Platform with participation from Voltron Capital, Acasia Ventures (formerly Cairo Angels), and other angel investors.
This funding announcement follows Fez Delivery's acceptance as one of the only two logistics companies in Nigeria to have received investment from Techstars Toronto, an elite global tech accelerator.
Fez Delivery was founded in 2020 by Mrs Seun Alley as a pivot from its previous company, which offered janitorial services to businesses but suffered from absenteeism of the janitors because they were running errands for employees.
Speaking on the funding, she said the company would use it to reposition as a full-fledged tech company focused on last-mile deliveries.
"We launched a janitorial service company in 2016. The following year, we observed a trend of janitors being absent from their duty posts because they were on errands for employees.
"As a stop-gap, we introduced delivery services to the companies we were working with so that our janitors could focus on their work. It was wildly successful. This experience made us realise that last-mile logistics is a significant problem for SMEs and individuals.
"We decided to address this problem by creating a platform that allows businesses and individuals to easily track their items online in real-time, without using multiple logistics partners," she stated.
The logistics industry is one of the fastest-growing industries in Nigeria, spurred by the meteoric rise in online shopping, which generated an estimated revenue of $5 billion in 2019 with an expected CAGR of 20.5 per cent from then till now.
The size of this opportunity has led to the rise of many logistic businesses in the country. Yet, many struggle to differentiate themselves and run a sustainable business.
Fez Delivery distinguishes itself in the market by offering tailored and hybrid solutions that combine physical touchpoints with technology to serve its customers.
"Our learnings over the last seven years have revealed that different business priorities exist regarding last-mile delivery," Mrs Alley said, adding that "For FinTech, reach is critical. For Pharma, the estimated delivery time is a big deal, and the pricing must be competitive for SMEs.
"Therefore, we have built an array of tech-enabled solutions; mobile and web apps (targeted at individuals), dashboards and APIs (for businesses) alongside a wide physical reach that spans all the 36 states in Nigeria, including the FCT."
The three-year-old startup makes money by charging individuals per delivery, and businesses a monthly subscription.
In 2022, the logistics startup completed 200,000 trips and grew revenue by 20 per cent month-on-month. Its clientèle includes the likes of Flutterwave, Kuda Bank, Moniepoint, OPay, Famasi Africa, and Red Bull.
Adding his input, the Marketing Manager of Redbull Nigeria, Mr Toheeb Azeez, said, "Fez Delivery has been a reliable and affordable delivery service for our company since its inception. They have a wide reach across all the 774 local governments in Nigeria, which makes it easy for us to get our products to our customers quickly and efficiently. We are also impressed with their customer service, which is always prompt and helpful".
The co-founder and CTO, Mr Oluwafemi Jose, stated that "our goal has always been to create something truly transformative. We're excited to use this funding to accelerate our innovation, expand our team, deepen our development efforts and bring more value to our customers and partners."
General Partner at Ventures Platform Fund, Mr Dotun Olowoporoku, added, "We are excited to partner with Fez Delivery in their mission to bring efficiency to the logistics industry. This industry is characterised by high fragmentation, demand-supply mismatch, and lack of transparency due to heavy manual processes. Seun, a second-time founder, is an excellent operator with a solid vision for the future of last-mile delivery. By developing technology to enable other market players to thrive, Fez Delivery is well-aligned with our investment thesis to support market-creating innovation in underserved industries."
Fez Delivery also added that it would continue to deepen its work in Nigeria before considering other African markets.
"We're currently focused on the $10 billion transport and logistics market in Nigeria, where we still have room to grow. We plan to keep growing in Nigeria and expand to other markets starting in the last quarter of this year. Ghana, Kenya, and South Africa are on our list, but we haven't decided on the order yet", Mrs Alley added.
The Role of Media Monitoring Services in Governance and its Application
By Philip Odiakose
The role of media monitoring services in governance has become increasingly important in today's rapidly changing media landscape.
With the proliferation of social media and other online channels, decision-makers need to stay up-to-date with public opinion, emerging trends, and media coverage on specific topics or issues.
In this article, we will explore the role of media monitoring services in governance, its applications, and how it contributes to effective decision-making.
Media Monitoring Services and Their Importance
Media monitoring services are tools that track media coverage of specific topics or issues across a range of media sources, including news outlets, social media, and blogs. These services use algorithms and other technologies supported by humans to scan and analyze media content, providing insights into how issues are being discussed and perceived in the media landscape.
The importance of media monitoring services in governance cannot be overstated. Decision-makers need access to timely and accurate information about public sentiment, emerging trends, and media coverage to make informed decisions. Media monitoring services provide a wealth of data that can be analyzed and used to guide decision-making processes.
Applications of Media Monitoring Services in Governance
Media monitoring services have numerous applications in governance, including:
1. Tracking Public Sentiment

One of the primary functions of media monitoring services is to track public sentiment on specific topics or issues. This information is critical for government agencies, political parties, and other organizations that need to understand public opinion and how it may be shifting over time.
For example, P+ Measurement Services was engaged during the 2019 Lagos state election to provide media monitoring services for various political parties to enable them to understand how their messaging resonates with the public and adjust their strategies accordingly. Similarly, government agencies can use media monitoring services to track public opinion on specific policy issues and adjust their messaging and strategies based on the feedback they receive.
2. Crisis Management
Media monitoring services are also valuable tools for crisis management. During a crisis or emergency, decision-makers need to stay up-to-date with media coverage, identify potential risks and threats, and respond quickly to changing situations.
Media monitoring services can help officials stay informed about the evolving media landscape during a crisis, allowing them to make data-driven decisions and respond quickly to emerging issues. For example, during the COVID-19 pandemic, organizations engaged P+ Measurement Services to provide timely and tailored media coverage of the virus and its impact on different states in Nigeria, providing valuable insights that informed government responses.
3. Policy Development
Media monitoring services can also provide decision-makers with valuable insights into public debates, stakeholder opinions, and emerging issues, which can inform policy development and decision-making.
For example, media monitoring services can help government agencies track media coverage of specific policy issues and identify key stakeholders and influencers in the public debate. This information can then be used to engage with stakeholders and influencers and shape policy development based on their feedback.
4. Public Relations
Media monitoring services can also be used to manage the public image of government agencies, political parties, and other organizations. By tracking media coverage and identifying opportunities for positive coverage or potential reputational risks, decision-makers can adjust their messaging and strategies to maintain a positive public image.
For example, media monitoring services can be used to track media coverage of a government agency's activities and identify opportunities for positive coverage or potential reputational risks. This information can then be used to adjust messaging and strategies to maintain a positive public image.
Media Monitoring Services and Effective Decision-Making
Media monitoring services play a critical role in effective decision-making in governance. By providing decision-makers with timely and accurate information about public sentiment, emerging trends, and media coverage, these services enable data-driven decision-making processes.
Decision-makers can use media monitoring services to identify emerging issues, track public sentiment, and stay up-to-date with media coverage, allowing them to make informed decisions. By incorporating media monitoring services into their decision-making processes, decision-makers can respond more quickly to emerging issues, shape public opinion, and maintain a positive public image.
Philip Odiakose is the Chief Insights Consultant at P+ Measurement Services, a Media Intelligence Consultancy in Lagos state, Nigeria.
Bigi Cherry Cola Lover Wins Car in 3rd Watch and Win Promo
By Modupe Gbadeyanka
A woman, Mrs Dove Akinadewo, has emerged as a brand-new car winner in the 3rd Bigi Watch and Win Promo in Lagos.
She clinched the prize at the raffle draw event held at Silverbird Cinemas for consuming Bigi drink products.
Mrs Akinadewo, a Bigi Cherry Cola lover, expressed her excitement over the gift and lauded the Bigi brand for engaging consumers with memorable experiences that change lives across the country.
"I am so happy. I am now a brand-new car owner, and I have Bigi drinks to thank for this. Whenever I watch movies now, I think of Bigi drinks and take my favourite Cherry Cola to heighten my movie experience," she said cheerfully.
The Watch and Win Promo is an event flagged off by Bigi drinks in December 2021 to excite movie and cinema lovers in Lagos and Abuja by offering them rewards for their viewing experiences.
At the draw in Lagos, other consumers received consolation prizes like laptops, Bigi products, blenders, printers, air pods, and several others.
Commenting on the development, the Assistant Brand Manager of Bigi, Ms Biola Aransiola, reaffirmed the brand's goal and commitment to creating refreshing experiences for its consumers, especially movie and entertainment lovers in the country.
"With the Watch and Win Promo, the Bigi brand offers movie lovers an exciting, enduring and thrilling experience that will consolidate consumers' loyalty," she affirmed, stressing that the promo demonstrates the brand's commitment to the growth of the movie industry and entertainment sector by adding value to lives through rewarding movie and cinema lovers.
The Watch and Win Promo inspires exciting movie experiences that offer movie lovers and consumers a great reward for their money while enjoying their favorite movies with family and friends.
With the third edition of the promo, the Bigi brand has heightened the excitement and anticipation of the initiative as movie lovers in Lagos and Abuja keep looking forward to storming the Silverbird cinemas to engage with the brand which offers its unique and thrilling experience with its array of 13 fantastically refreshing variants from its portfolio.
Latest News on Business Post