Quickteller Paypoint Unveils Rewards Initiative for Active Agents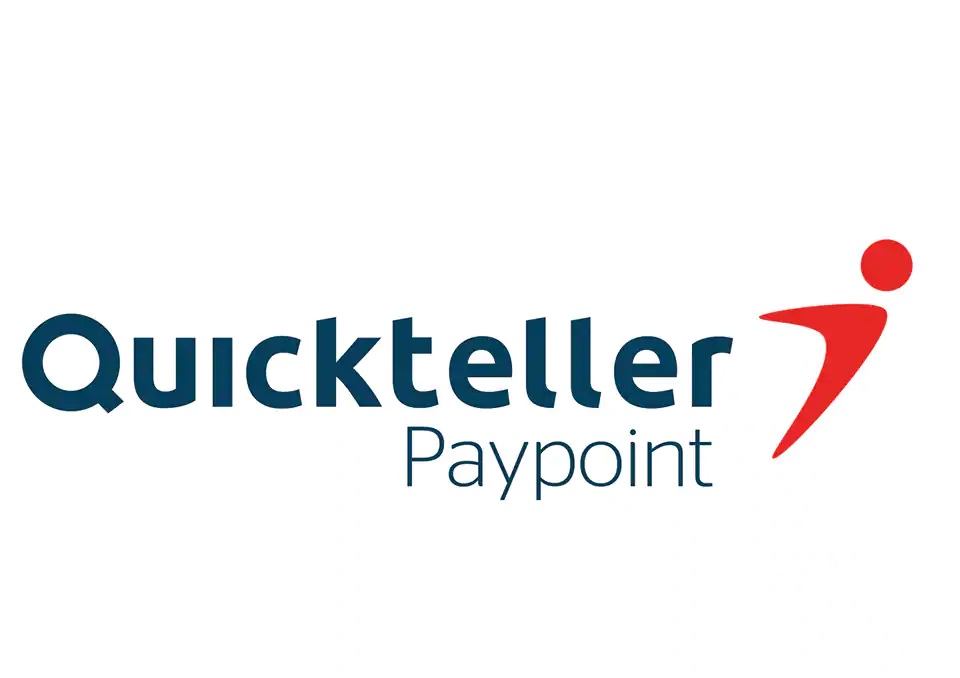 By Modupe Gbadeyanka
All active agents of Quickteller Paypoint, the agency banking service of Interswitch Financial Inclusion Services (IFIS), will have the opportunity to receive rewards for their loyalty.
This is because the company has unveiled a rewards initiative called the Quickteller Paypoint Double Up Promo and will run from February 1 to March 31, 2022.
A statement from the firm stated that the promo serves as recognition of the work carried out by these agents who support the goal of Quickteller Paypoint to drive financial inclusion across Nigeria.
This promo will be conducted nationwide and all active agents are encouraged to boost their transaction limits to participate in the monthly raffle draw.
In line with regulatory standards and to ensure fairness and transparency in the selection of winners, the Quickteller Paypoint Double Up promo draws will be monitored and observed by the National Lottery Regulatory Commission (NLRC), Federal Competition and Consumer Protection Commission (FCCPC) and Lagos State Lottery Board (LSLB).
Explaining the process, the company said all active agents, including those who perform a minimum of one transaction on a monthly basis, are eligible for the mouthwatering prizes that are up for grabs.
Each agent whose transaction volume meets the benchmark will receive N1,000 airtime and also stand a chance to win other prizes through a raffle draw.
Active agents stand a chance to win prizes such as LED TVs, generator sets, standing fans, smartphones, and other cash prizes. In order to emerge as one of the winners in the raffle draw, agents are advised to carry out more transactions.
Speaking on the promo, the Group Chief Marketing and Communications Officer of Interswitch Group, Ms Cherry Eromosele, said the promo is an avenue to bring to light the excellent work that Quickteller agents put in daily, rewarding them for their efforts.
"Data from the Nigeria Inter-Bank Settlement System Plc (NIBSS) shows that mobile transactions and Point of Sales (POS) services have grown exponentially post 2019, meaning that more Nigerians are tapping into the value of agency banking services. These services are what Quickteller Paypoint, and its agents wish to bring to this segment of the population.
"The need to improve the level of financial inclusion in Nigeria remains at the core of the offerings provided by Quickteller Paypoint, and these agents represents touchpoints for the unbanked population across the country. For this reason, we want to say 'thank you​'​ to them through the Quickteller Paypoint Double Up promo," she said.
Old English Supermarket Opens New Outlet in Surulere
By Modupe Gbadeyanka
A new outlet of a novel superstore, Old English Supermarket, has been opened in the Surulere area of Lagos State, increasing the number of outlets of the company to five in the commercial capital of Nigeria.
The new store will serve residents of Surulere and its environs and it followed the demand for the brand in the area.
With its branches in Omole, Abule Egba, GRA-Ikeja, and Isolo already satisfying customers and enjoying good patronage, the new outlet will cater for a new set of customers who want quality service and an innovative approach to customer satisfaction and service delivery.
Old English Supermarket was founded a couple of years ago and is a rare combination of visionary enterprise, diligent service, public affection and love. The idea is herculean in execution yet audacious in its simplicity and excellent returns.
The company was established by a renowned journalist turned entrepreneur extraordinaire, Mr Lanre Alfred. He aims to build the brand to become the largest retailer in Nigeria and Africa. He also seeks to achieve commercial success by adopting a mass distribution business model that incorporates the input of every stakeholder to successfully integrate accountability and commercial success.
According to its objectives, the mission is to help families save money so they can acquire their needs and live better. OldEnglish scale to provide access to high-quality goods and fresh, nutritious food at low prices while creating opportunities for its associates and small and medium-sized global suppliers.
Firm Launches Yellow Pay to Facilitate Easy Intercontinental Transactions
By Adedapo Adesanya
Yellow Card Financial has announced the launch of its new payment feature, Yellow Pay, to make it easier for customers to send and receive money through the company's crypto exchange platform.
The firm said the new product will be coming without any extra charges for users.
The Director of Operations for Yellow Card, Mr Oparinde Babatunde, said one of the biggest challenges in Africa is the difficulty in money transfer, stating that it is easier to send money from Nigeria to the US than it is to send money from Nigeria to Ghana or Zambia, and in the instances where it is possible, it is usually through the United States Dollars.
However, "Yellow Pay simplifies money transfer between African countries by building a solution that understands the way Africans already interact with financial products.
"We've managed to simplify it further by reducing costs and waiting time of remittance across the continent drastically compared to traditional money transfer rails.
"With Yellow Pay, Africans can send money across borders using their phones."
Yellow Pay uses Yellow Card's crypto exchange platform to complete customer transactions in USDT (Tether).
It is important to note that Yellow Pay is not a money remittance or foreign currency exchange service. Rather, Yellow Pay is an advanced crypto exchange product.
The company explained that there are several benefits to using Yellow Pay. Firstly, the service is powered by blockchain technology making it cheaper. Secondly, transactions are instant so there's no waiting period. Lastly, money transfers are absolutely free. And lastly, the uses are endless as one can: send money for business, school and healthcare. Gift cash to friends and family across Africa, pay vendors in other countries, receive payment for services, pay bills and fees in other African currencies and so much more.
Mr Oparinde adds that "The people that will benefit from Yellow Pay the most are the unbanked and underserved people living in peri-urban areas and rural parts of the continent. They usually do not meet the necessary requirements to open a dollar account with banks and as such are cut off completely. Yellow Pay will service this market."
The company added that the launch of Yellow Pay not only makes it easier for money transfer but also opens up the continent to more investment, access to credit, and business grants, and generally will improve the ease of doing business.
Jumia Grows GMV by 21%, Revenue by 43% in Q2 2022
By Adedapo Adesanya
Jumia Technologies recorded a 21 per cent growth in its Gross Merchandise Value (GMV), which shows the total sales monetary value for merchandise sold through a particular marketplace over a certain time frame, in the second quarter of the year as the metric jumped to $271.1 million compared to $223.5 in the same period last year.
This was announced today in its financial results for the second quarter ended June 30, 2022.
Revenue also grew 42.5 per cent to $57.3 million from $40.2 million while it raked in a gross profit of $30.4 million from $26.8 million, a 13.6 per cent growth by comparison.
This is as Orders and Quarterly Active Consumers also grew by 35 per cent and 25 per cent respectively. In the period under review, Jumia across the board settled 10.3 million orders against 7.6 million, while its customer base in the three months grew from 2.7 million last year to 3.4 million.
Commenting on the results, Mr Jeremy Hodara and  Mr Sacha Poignonnec, co-Chief Executive Officers of Jumia said, "We remain focused on scaling the business towards profitability. In the second quarter of 2022, we have successfully delivered on each building block of our path to profitability: usage growth momentum, monetization acceleration and cost discipline.
"Despite a deteriorating macro environment, we maintained a strong pace of usage growth. Orders, Quarterly Active Consumers, and GMV grew by 35 per cent, 25 per cent, and 21 per cent respectively, on a year-over-year basis.
"Leveraging robust usage growth, we further accelerated monetization. Gross Profit and Marketplace revenue were up 14 per cent and 17 per cent year-over-year respectively, the fastest growth rates of the past 5 quarters."
In the context of rising inflation and input cost pressure, Jumia announced that cost discipline remained a top priority, adding that it drove usage growth and monetization acceleration with lower-than-expected marketing investments with Sales and Advertising expenses of $41.0 million in the first half of 2022 compared to our guidance of $50-55 million.
"We believe we are now past the peak of quarterly Adjusted EBITDA (earnings before interest, taxes, depreciation, and amortization) losses reached in the fourth quarter of 2021 and intend to redouble our efforts to reach profitability, leveraging our strong business fundamentals.
"We intend to reduce Adjusted EBITDA losses starting from the second half of 2022 with a 12 per cent to 29 per cent decrease year-over-year."
"We are confident our consistent and disciplined execution will help us reach profitability and build an even stronger and more relevant platform," the company noted.
Speaking on its impact initiatives, Jumia noted that in Nigeria, it partnered with Errand360 to offer eco-friendly, bicycle-powered meal deliveries to our customers.
"This partnership will help us reduce our carbon emissions and delivery costs thanks to lower maintenance costs and zero spend on fuel," it said.
Latest News on Business Post