Bitfinex Targets Emerging Markets to Drive Crypto Adoption
By Adedapo Adesanya
One of the earliest cryptocurrencies in the world, Bitfinex, has said amid a global shift, it will be focusing on emerging markets and exploring new ways to bring financial services to those who need them most.
This was made known by the Chief Technology Officer (CTO) of Bitfinex, Mr Paolo Ardoino, in a chat with Business Post.
"We believe this year will be focused on greater innovation, more transparency, freedom for everyone not served by traditional technologies and financial systems, and an end to practices that have tarnished our industry and obscured the promise that it holds.
"We will also be focusing on the long-term development of the Bitfinex Securities platform. We believe Security Tokens represent the next generation of capital markets," he explained.
"By matching the technology of the digital asset industry with clearly defined issuer obligations, investor protection, and regulatory oversight, STOs offer investors and issuers a faster, cheaper, and lower friction way to invest, raise capital, and trade. This sets the stage for an exciting 2023 for both Bitfinex Securities and STO markets more broadly," he added.
The CTO noted that the company had worked relentlessly to educate customers about the benefits and attributes of Bitcoin and the blockchain while providing a technically superior environment to buy, hold, and sell tokens.
"We believe that Bitcoin provides a technology and a payment solution that meets the need for a fast, efficient, and private service. With no centralized servers and unnecessary intermediaries – and at near zero cost – it enables financial inclusion and financial freedom," he said.
"We are also inspired by the Bitcoin ethos of decentralization to develop peer-to-peer solutions that enable freedom of speech and are proud to be a major shareholder in Holepunch, which has pioneered distributed systems.
"We strongly believe that mass acceptance of crypto is most likely to occur because of its permissionless features and ability to create a more open and equitable world. Bitfinex was born at the dawn of the Bitcoin revolution, and everything we do is focused on creating simple, dependable, and accessible technology that promotes freedom," he added.
However, he noted that the crypto space has come with many challenges, just as the market continues to evolve.
"Periodically, a new wave of speculation comes accompanied by new cryptocurrencies, which focus more on leveraging trending technologies than necessarily truly understanding them. Part of my role has been to educate and speak about the difference between bitcoin and stablecoins versus other more speculative coins.
"I believe crypto has a lot of potentials to help the unbanked population as long as it's understood as a freedom tool rather than a quick rich scheme. Myself, and everyone at Bitfinex, is driven by the ethos of Financial Freedom, and we take on the challenge to educate the whole community about this," he said.
To this end, Mr Ardoino said Bitfinex is at the forefront of promoting cryptocurrency adoption.
"In many Emerging Markets, particularly where there is currency volatility, Bitcoin provides a store of value, a form of remittance, and a gateway to financial freedom," he added that there are 2 billion people who do not have a bank account because they are too poor and the banks do not want the costs of maintaining those accounts.
To this end, "With Bitcoin, it can be stored for free on the blockchain and can be sent around the world at zero or very low costs. We are also committed to providing a wide range of applications that enable the use of Bitcoin beyond just a savings tool.
"The impending launch of the Volcano Token will set another precedent demonstrating how emerging markets can use Bitcoin to tap access to capital and create a whole new economy," Mr Ardoino said.
NGX All-Share Index Drops 0.33% as Industrial Goods Sector Closes Lower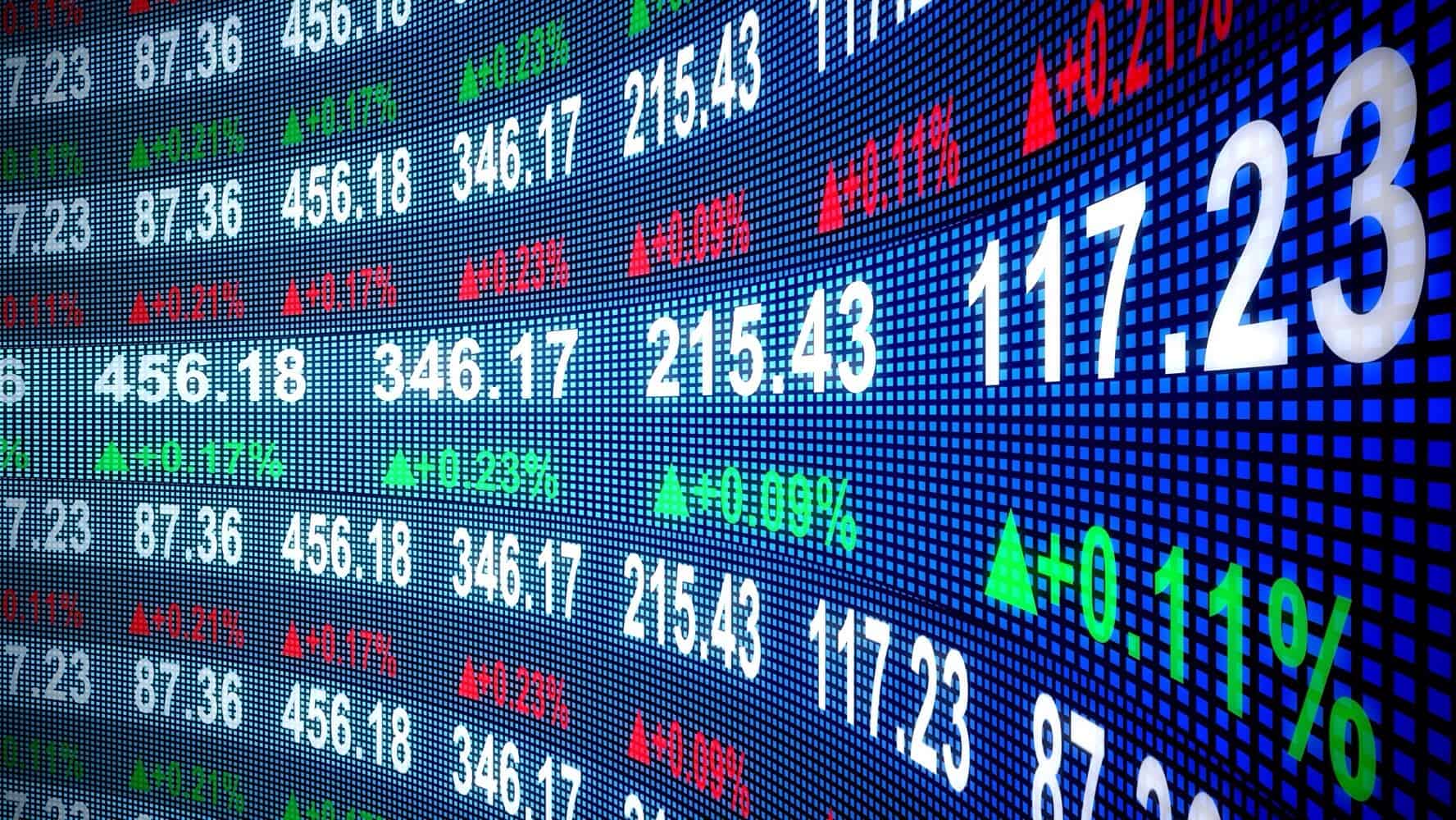 By Dipo Olowookere
The All-Share Index (ASI) of the Nigerian Exchange (NGX) Limited depreciated on Friday by 0.33 per cent or 180.87 points to 54,232.34 points from 54,413.21 points.
This loss was mainly triggered by the 3.59 per cent decline recorded by the industrial goods sectors as Dangote Cement saw a markdown for dividends during the session, having such a negative impact on the outcome of the market.
In the same vein, the market capitalisation went down by N98 billion to settle at N29.544 trillion compared with the previous day's N29.642 trillion.
However, the investor sentiment remained strong as the market breadth was positive with 20 price gainers and 14 price losers led by CWG, which depreciated by 9.38 per cent to 87 Kobo. Caverton declined by 9.35 per cent to 97 Kobo, Transcorp went down by 7.33 per cent to N1.39, United Capital shrank by 3.45 per cent to N11.20, and Cutix shed 2.61 per cent to N2.24.
Conversely, Lasaco Assurance topped the gainers' table after its value grew by 10.00 per cent to N1.10, Ikeja Hotel went up by 9.91 per cent to N1.22, Consolidated Hallmark Insurance appreciated by 9.68 per cent to 68 Kobo, UAC Nigeria expanded by 9.14 per cent to N9.55, and Northern Nigerian Flour Mills rose by 8.64 per cent to N11.95.
During the session, Transcorp recorded the highest traded stock as it sold 287.7 million units, followed by Fidelity Bank, which traded 86.4 million units. UBA transacted 39.0 million units, NGX Group exchanged 25.4 million units, and Oando sold 21.8 million units.
At the close of business, the bourse reported a turnover of 557.9 million equities worth N3.7 billion in 3,943 deals compared with the 973.6 million equities worth N4.2 billion traded in 3,718 deals on Thursday, representing an increase in the number of deals by 6.05 per cent, a decline in the trading volume and value by 42.70 per cent and 11.91 per cent, respectively.
Business Post reports that the insurance appreciated by 1.92 per cent on Friday, the banking space rose by 0.61 per cent, and the consumer goods counter grew by 0.15 per cent, while the energy sector closed flat.
Naira Appreciates on Dollar Across FX Segments
By Adedapo Adesanya
The Naira appreciated against the United States Dollar across the main segments of the foreign exchange (forex) market, the Peer-2-Peer (P2P), the Investors and Exporters (I&E), and the black market windows, on Friday, March 31.
In the spot market, the Naira gained 12 Kobo or 0.03 per cent against the greenback during the session to sell at N461.38/$1, in contrast to the previous day's value of N461.50/$1, amid the sale of FX valued at $188.98 million, according to data obtained from FMDQ Securities Exchange.
Also, in the P2P arm of the market, the Nigerian currency was exchanged with its American counterpart on Friday at N765/$1, in contrast to the previous day's N766/$1, indicating an appreciation of N1.
Similarly, in the parallel market, the domestic currency closed stronger against the US Dollar yesterday by N2 to settle at N747/$1 compared with Thursday's closing rate of N749/$1.
However, in the interbank window, the local currency lost N1.85 against the Pound Sterling to quote at N570.35/£1 compared with the preceding session's N568.50/£, and against the Euro, it depreciated by 96 Kobo to finish at N501.17/€1 versus N500.21/€1.
Meanwhile, in the digital currency market, the bulls had a field day as they strengthened most of the tokens tracked by Business Post, with Bitcoin (BTC) rising by 1.3 per cent to $28,421.28, and Ethereum (ETH) expanding by 1.1 per cent to $1,816.98.
Further, Litecoin (LTC) increased its value by 3.5 per cent to quote at $92.52, Cardano (ADA) gained 3.4 per cent to sell for $0.391, Dogecoin (DOGE) appreciated by 2.8 per cent to trade at $0.0766, and Solana (SOL) recorded a 2.6 per cent jump to finish at $20.91.
On the flip side, Ripple (XRP) suffered a 5.3 per cent to trade at $0.5175, Binance Coin (BNB) went down by 0.5 per cent to quote at $314.38, as the value of Binance USD (BUSD) and the US Dollar Tether (USDT) remained unchanged at the close of transactions at $1.00 apiece.
Unlisted Stocks Shed 0.38%
By Adedapo Adesanya
The NASD Over-the-Counter (OTC) Securities Exchange ended the last trading session of the week on a bearish note with a 0.38 per cent loss on Friday.
The decline reported by unlisted stocks was influenced by FrieslandCampina Wamco Nigeria Plc and Central Securities Clearing Systems (CSCS) Plc.
FrieslandCampina shed 91 Kobo yesterday to close at N80.09 per unit versus Thursday's closing price of N81.00 per unit, as CSCS Plc depreciated by 49 Kobo to sell at N14.86 per share, in contrast to the previous day's N15.35 per share.
The duo overshadowed the gains posted CitiTrust Plc and Afriland Properties Plc, with the former rising by 25 Kobo to N13.50 per share from N13.25 per share, and the latter growing by 7 Kobo to N2.16 per unit from N2.09 per unit.
At the close of trades, the market capitalisation of the bourse decreased by N3.88 billion to N1.025 trillion from N1.029 billion, while the NASD Unlisted Securities Index (NSI) went down by 2.80 points to 741.97 points from 743.84 points.
There was a rise in the volume of securities traded at the bourse yesterday by 1,238.5 per cent to 318.5 million units from the 23.8 million units transacted a day earlier, as the value of shares traded at the session ballooned by 4,146.7 per cent to N1.3 billion from the N31.3 million posted on Thursday, with the number of deals increasing by 300 per cent to 36 deals from the nine deals carried out in the preceding session.
Geo-Fluids Plc remained the most traded stock by volume (year-to-date) with 801.1 million units valued at N1.2 billion, UBN Property Plc was in second place with 365.8 units valued at N309.5 million, and Industrial and General Insurance (IGI) Plc was in third place with 91.2 million units worth N6.7 million.
VFD Group Plc ended the session as the most traded stock by value (year-to-date) with 10.3 million units worth N2.3 billion, Geo-Fluids Plc was second with 801.1 million units worth N1.2 billion, and UBN Property Plc was in third place with 365.8 million units valued at N309.5 million.
Latest News on Business Post