FarmNow Unveils Service to Address Food Loss, Waste
By Adedapo Adesanya
FarmNow Nigeria, an agro-allied service poised to connect stakeholders and formulate tech-driven collaborative solutions along the agricultural value chain, has launched a new service called FarmNow Direct.
The new offering is a one-stop farm store that brings the best mix of 100 per cent fresh agro-products, processed and unprocessed, perishable and non-perishable from the farms directly to consumers' doorstep as freshly and as naturally as possible.
The service, which is available nationwide, promotes sustainability and sufficiency by playing its part to reduce food loss and food waste through smart innovative ways.
According to the company, this can be a more effective and cost-saving strategy for a developing economy like Nigeria at this time.
Speaking at a launch event, the Chief Executive Officer of FarmNow, Mr Samson Odegbami, stated that, "One of the extreme challenges that Africa faces, particularly Nigeria, is that of feeding its growing population amidst other persistent issues.
"Consequently, this makes hunger, undernutrition and food insecurity prevalent across the continent despite government support for agriculture and the food business sector.
"​​The boost in agricultural activities in Nigeria promises a relief to these problems, however, each year the country loses and wastes a substantial portion of its total food production to issues peculiar to food production too."
Nigeria records an annual loss of $9 billion (about N3.5 trillion) to post-harvest waste in Nigeria as documented by the Food and Agriculture Organization (FAO).
According to Mr Odegbami, "This waste is almost a quarter of the country's annual budget. Some of the grains, vegetables, tubers and fruits being wasted include tomatoes, orange, cashew, onions, beans, wheat, cassava, and even yam."
With its new service, FarmNow Direct's smart farm store with online and offline outfits is addressing the prevailing huge loss of food and resources going into its production by adopting state-of-the-art storage technologies, and preservative packaging of perishable and non-perishable foods sourced from a wide network of farmers throughout the agriculture supply chain.
In addition to this, FarmNow Direct has been launched with the introduction of modern shopping culture among a new generation of fancy shoppers and eaters by enhancing the transfer of fresh farm produce such as tomatoes, eggs, garri, chicken, etc, from the farms directly to urban businesses and doorsteps.
These farm produce are available on-demand at affordable rates, and are delivered on scheduled delivery days straight to the comfort of the consumer's home or can also be picked at any of their strategic pickup points.
Speaking to the new eating culture, the Business Manager of FarmNow, Mrs Evelyn Oloyede said, "Undoubtedly, for as long as life exists, the demand for food will remain on the rise globally due to exponential population growth. No matter how little one's income is, food will always own a share of it, and even if a time comes where there's no food to buy, people will grow their food to eat in a bid to survive.
"We have used our innovative investments in agricultural technology, and sustainable interventions along the agricultural supply chain to reduce food insecurity, hunger and malnutrition by creating this smart farm store."
Since its inception, FarmNow has been driving green impact with over 6000 community members, cultivated over 9,000 acres of farmland, processed over 500,000 broiler birds, processed over 10,000 tonnes of cassava tuber, with over 5,000 smallholders farmers in its network.
It is led by Mr Odegbami and headquartered in Megamound building, Ibara Housing, Abeokuta with other offices in Omole Phase 1 and Abuja.
African Alliance Plots Strategy to Gain Substantial Market Share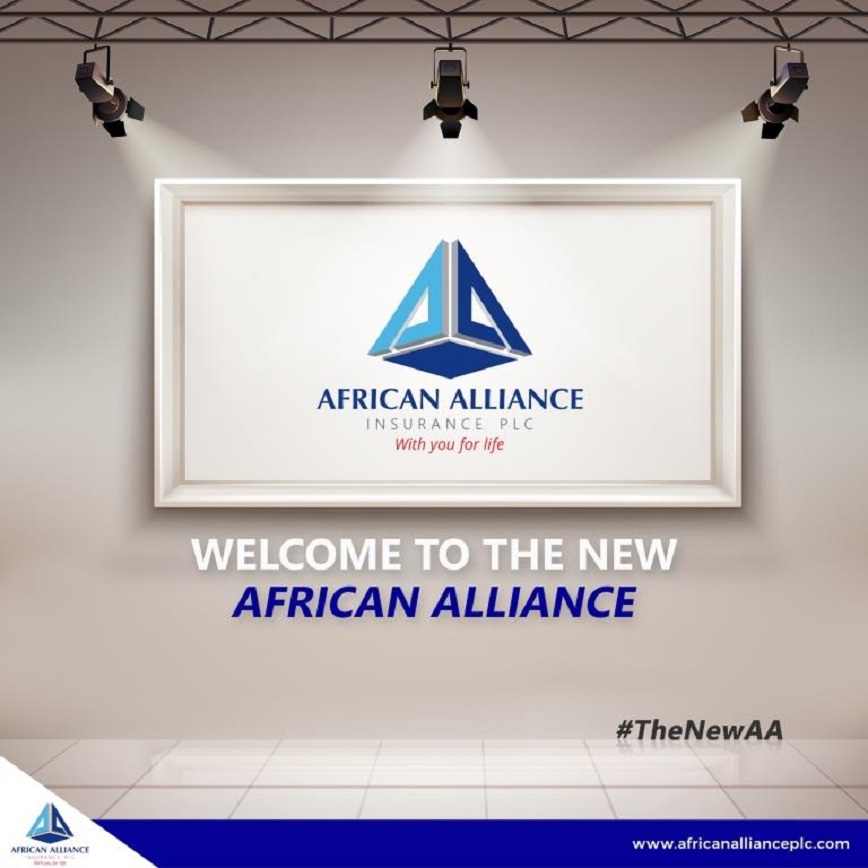 By Dipo Olowookere
The management of a foremost life insurer, African Alliance Insurance Plc, has said its main focus at the moment is to ensure the company attain a substantial market share.
The Managing Director/Chief Executive Officer of African Alliance Insurance, Mrs Joyce Ojemudia, speaking at the company's hybrid 52nd Annual General Meeting (AGM) held in Lagos and streamed online, said the team has plotted a strategy to achieve this goal.
"Our main focus next year is to grow our market share substantially. This will be achieved by a massive beef-up of the sales team (field force and corporate marketers) and the provision of necessary tools to aid marketing activities.
"We will reopen branches in locations we have found promising and enhance our presence in existing locations," the respected sales guru was quoted as saying at the event via a statement signed by the firm's Brand, Media and Communications Manager, Mr Bankole Banjo.
"Our quest to maintain physical presence resonates with our integrity drive as insurance is a business of trust, especially amongst the retail market. This effort will be supported by digital technology as we adopt a two-prong onslaught on the market," she added.
Mrs Ojemudia also listed as priorities the renewal of the company's ISO certification as a business tool to enhance market confidence; staff training and retraining to aid knowledge acquisition; recruitment into key technical areas as well as massive IT upgrades to support the business goals and optimise costs.
Earlier, the company's Chairman, Dr Anthony Okocha, highlighted the many signs of progress of the company in the 2020 financial year.
"Your Company was able to grow its asset base by 29 per cent from over N40 billion to N56.3 billion. This was as a result of substantial capital injection which gave us a boost on our bottom line to the tune of N5.67 billion from the 2019 loss position of N7.04 billion.
These profits have been immediately assigned as retained earnings to further boost our ongoing quest to revamp our books and grow the overall financial standing of your Company," he said.
Business Post reports that during the meeting, the company announced the retirement of Mr Okocha as chairman of the board effective September 20, 2021.
A non-executive director of the company, Sylva Ogwemoh (SAN), who chaired the meeting, described the retired Chairman as a man who was passionate about the cause of African Alliance Insurance Plc.
"For a man to have led the board for 9 years is testament to his resilience despite all odds. We wish him a happy retirement and on behalf of the board, management, staff and shareholders of the company, we thank him for his contributions to the growth of the company," the legal practitioner said.
Recall that under Mr Okocha's watch, the company successfully conducted the first rebranding exercise in its 61-year history firmly making it attractive to younger professionals and repositioning it for future success.
In the year under review, African Alliance declared a profit before tax of N5.67 billion compared to a loss of N7.04 billion in the preceding year, representing over 1300 per cent year-on-year increase.
Further analysis of the books showed that the company paid N8.16 billion in claims, a 21 per cent reduction year-on-year on the previous year's figure of N10.4 billion.
This, according to the Chairman, was a "result of shrewd underwriting/ vibrant risk selection process which saw us cede strategically to reinsurers."
The firm's income from investments dropped also by 19 per cent from N3.02 billion to N2.46 billion, a direct outcome of the decline in market rates, however, the company's operating expenses were also reduced by 14 per cent as a precautionary counterbalance to the reduced earnings.
Incorporated in 1960, African Alliance is widely regarded as the strongest life specialist in the industry. With a policyholder base of over 50,000 policies, spanning more than three generations, the company is adequately positioned to provide innovative and customized plans for the Nigerian market.
FIRS Advocates Partnerships for Better Tax Administration
By Adedapo Adesanya
For a better tax administration, there must be stronger relationships between Nigeria and development partners, the Executive Chairman of the Federal Inland Revenue Service (FIRS), Mr Mohammed Nami, has submitted.
Mr Nami, who is also the President of the Commonwealth Association of Tax Administrators (CATA), was quoted as saying this in a statement issued by Mr Johannes Wojuola, Special Assistant to the Executive Chairman on Media and Communication.
The FIRS boss, during a visit to the Capital Area Transportation Authority (CATA) Secretariat at the United Kingdom's Treasury House for a meeting on tax administration on Friday, was briefed on the governance structure of CATA and the current efforts by the association to serve the common interest of member nations.
He promised to achieve the short and long term goals and objectives of the association before his three-year tenure ends in 2024.
Mr Nami also held a bilateral meeting with Miss Antonia Strachey of the Public Finance and Tax Department, UK Foreign, Commonwealth and Development Office (FCDO), on issues of mutual benefit to the revenue authorities of both countries.
The FIRS boss was unanimously elected on October 12 by the 47 member countries of CATA at the association's General Meeting as its 15th President.
CATA is an accredited associate of the Commonwealth, established in 1978 in London to promote the improvement of tax administration in all its aspects within the Commonwealth with particular emphasis on developing countries like Nigeria.
Mr Nami was accompanied by Mr Olufemi Olarinde, Nigeria's CATA Country Correspondent, Mr Johannes Wojuola, and Mr Jibrin Salihu, Personal Assistant to the Executive Chairman.
The meeting was attended by UK Government Tax Authority representatives, including Ms Fiona Hay, Head, Capacity Building and International Relations, Mr Mahtab Hashim, Capacity Building Unit, and Ms Jasmine Taylor, Director, Senior Leadership Programme.
Airtel Africa, 17 Others Lift Stock Exchange by 0.46%
By Dipo Olowookere
Nigeria's stock exchange closed positive on Friday by 0.46 per cent following a renewed bargain hunting in Airtel Africa, Guinness Nigeria, Sterling Bank, Ardova and 14 others.
This pushed the All-Share Index (ASI) of the Nigerian Exchange (NGX) Limited by 199.52 points to 43,308.29 points from the previous day's 43,108.77 points and jerked the market capitalisation higher by N104billion to N22.598 trillion from N22.494 trillion.
Royal Exchange and ABC Transport grew by 10.00 per cent each at the trading session to finish at 55 kobo and 33 kobo respectively.
AIICO Insurance gained 9.38 per cent to close at 70 kobo, University Press appreciated by 8.89 per cent to N2.94, while Regency Assurance jumped 7.69 per cent to 42 kobo.
On the other hand, UPDC REIT topped the losers' table of 24 members with a price depreciation of 9.82 per cent to settle for the day at N5.05.
Champion Breweries retreated by 5.90 per cent to N2.55, UPDC moderated by 5.07 per cent to N1.31, FTN Cocoa eased by 4.76 per cent to 40 kobo, while Veritas Kapital contracted by 4.55 per cent to 21 kobo.
Unlike the preceding day, the level of activity was mixed yesterday with the trading value declining by 15.15 per cent to N3.6 billion from N4.2 billion, while the trading volume rose by 14.73 per cent to 305.3 million units from 266.1 million, with the number of deals rising by 13.96 per cent 4,450 deals from 3,905 deals.
FCMB finished the day as the most active stock with 81.1 million units worth N247.9 million, trailed by GTCO with 29.5 million units valued at N738.3 million.
Further, Access Bank transacted 28.1 million units valued at N253.9 million, Honeywell Flour sold 16.8 million units worth N70.2 million, while Zenith Bank exchanged 13.2 million units for N320.2 million.
At the market on Friday, the insurance sector gained 1.98 per cent, while the quartet of the consumer goods, banking, energy and industrial goods counter lost 0.89 per cent, 0.33 per cent, 0.03 per cent and 0.01 per cent respectively.
Latest News on Business Post