FBN Holdings, UBA, GTCO Dominate Trading on NGX in Five Days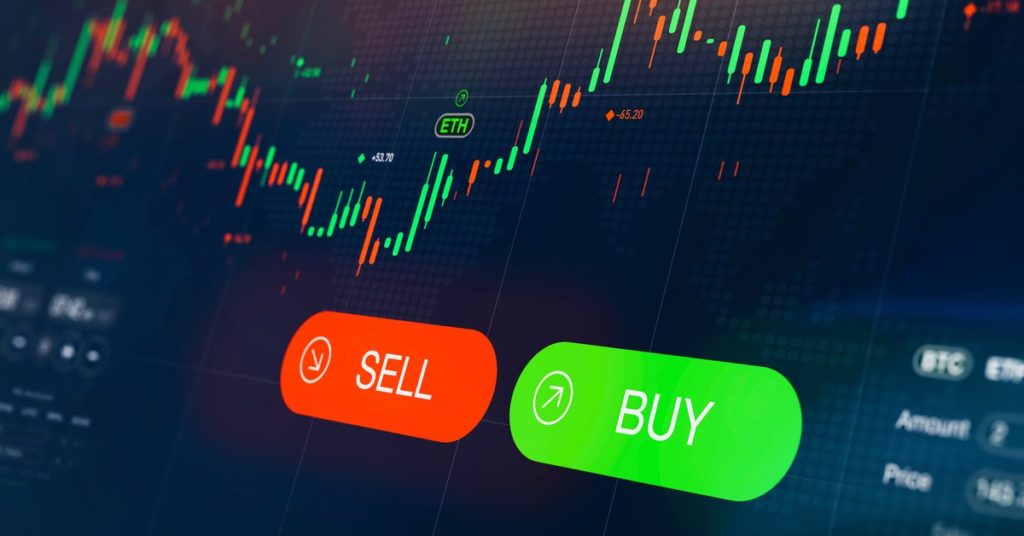 By Dipo Olowookere
Last week, the trio of FBN Holdings, United Bank for Africa (UBA) and Guaranty Trust Holding Company (GTCO) dominated trading on the floor of the Nigerian Exchange (NGX) Limited.
The three equities accounted for 627.0 million units worth N5.8 billion in 2,526 deals, contributing 48.58 per cent and 41.42 per cent to the total trading volume and value respectively.
Business Post reports that in the week, investors transacted 1.3 billion shares worth N13.9 billion in 16,745 deals in contrast to the 856.3 million shares valued at N10.752 billion transacted in 15,663 deals in the preceding week.
A breakdown showed that financial stocks led the activity chart with 978.2 million stocks worth N8.3 billion traded in 8,716 deals, contributing 75.80 per cent and 59.62 per cent to the total trading volume and value respectively.
It was trailed by consumer goods equities with the sale of 62.0 million units for N1.2 billion in 2,546 deals, and the conglomerates shares with 49.1 million units valued at N126.3 million in 589 deals.
In the week, a total of 28 stocks closed on the gainers' chart, higher than 21 stocks of the preceding week, while 23 equities were on the losers' table, lower than 38 equities in the previous week, with 104 shares closing flat, higher than 96 of the earlier week.
Pharma Deko was the best-performing stock with a growth of 32.10 per cent to settle at N2.14. NAHCO grew by 15.13 per cent to N3.50, Conoil appreciated by 14.09 per cent to N25.50, Cornerstone Insurance rose by 11.54 per cent to 58 kobo, while Courtville gained 10.34 per cent to trade at 32 kobo.
Conversely, SCOA Nigeria was the worst-performing stock as it fell by 17.92 per cent to 87 kobo. Presco lost 8.18 per cent to trade at N73.00, Neimeth dropped 7.89 per cent to N1.75, Honeywell Flour declined by 5.00 per cent to N3.80, while Cutix went down by 4.12 per cent to N4.65.
At the close of transactions for the five-day trading week, the All-Share Index (ASI) and the market capitalisation slightly rose by 0.05 per cent to 38,962.28 points and N20.300 trillion respectively.
Similarly, all other indices finished higher with the exception of NGX 30, NGX CG, banking, pension, NGX-AFR bank value, NGX AFR Div Yield, NGX MERI Value and consumer goods indices which depreciated by 0.04 per cent, 0.36 per cent, 0.43 per cent, 0.05 per cent, 0.72 per cent. 0.50 per cent, 0.75 per cent and 0.04 per cent respectively, while ASeM, growth and sovereign bond indices closed flat.
Introduction of Capital Gains Tax Could Discourage Investors—Popoola
By Aduragbemi Omiyale
As part of efforts to raise more funds for the provision of critical infrastructure in the country, the federal government recently introduced the capital gains tax.
This was embedded in the 2021 Finance Act and it required the payment of capital gains tax on transactions worth over N100 million.
The chief executive of the Nigerian Exchange (NGX) Limited, Mr Temi Popoola, applauded this initiative of the government but warned that it could discourage investors, especially the high net-worth individuals (HNIs) and institutional investors, who carried out such heavy deals.
Mr Popoola, who spoke a few months ago at the Nigerian Economic Summit Group (NESG) Fiscal Policy Roundtable, called for a balance.
He admitted that the capital gains tax is in line with the government's drive towards an increased tax bracket but was only worried about the adverse effect the laudable policy could have on the economy in the long run.
However, Mr Popoola commended the economic policy direction of the administration of President Muhammadu Buhari, noting that it was an indication of the government's commitment to driving non-oil revenues into the country.
The NGX chief said the tenets of the 2021 Finance Act brought a lot more clarity on investment such as the Real Estate Investment Trust (REIT), Capital Gain Tax (CGT) and securities lending transactions.
According to him, investing in real estate investment brings a lot of potential gains and "if you look at our market today, all our assets class has helped to boost investors' confidence."
He stated that the Finance Act will boost the capital market and the economy, reiterating NGX's commitment to adhering to government policy and driving growth in the capital market.
However, he further stressed that the introduction of excise taxes on non-alcoholic beverages and the education tax could also affect the economy.
According to him, these taxes could hamper the ability of companies affected by these developments to raise capital and pay dividends to investors because the policies are coming at a time the economy was undergoing a recovery.
Business Post reports that the event, which precisely took place in March 2022, was put together by NESG to access the impact of the 2021 Finance Act on the economy.
Inflation in Nigeria Jumps to 16.82% in April 2022
By Aduragbemi Omiyale
The National Bureau of Statistics (NBS) on Tuesday disclosed that inflation in Nigeria increased by 16.82 per cent in April 2022 from the 15.92 per cent recorded in March 2022.
However, on a year-on-year basis, the rate moderated by 1.3 per cent as inflation was 18.12 per cent in the corresponding month of 2021.
The NBS disclosed that the percentage change in the average composite consumer price index (CPI) for the 12 months period ending April 2022 over the average of the CPI for the previous 12 months period was 16.45 per cent, 0.1 per cent lower than the 16.54 per cent recorded in March 2022.
It also stated that in the month under review, the urban inflation rate increased to 17.35 per cent (year-on-year) in April 2022 from 18.68 per cent recorded in April 2021, while the rural inflation rate increased to 16.32 per cent in April 2022 from 17.57 per cent in April 2021.
On a month-on-month basis, the urban index rose to 1.78 per cent in April 2022, up by 0.02 from the rate recorded in March 2022 at 1.76 per cent, while the rural index also rose to 1.74 per cent in April 2022, up by 0.01 from the rate that was recorded in March 2022 at 1.73 per cent.
The corresponding 12-month year-on-year average percentage change for the urban index is 17.01 per cent in April 2022, lower than 17.10 per cent reported in March 2022, while the corresponding rural inflation rate in April 2022 is 15.91 per cent compared to 16.00 per cent recorded in March 2022.
In the report, the stats agency said in April 2022, the composite food index rose by 18.37 per cent in contrast to the 22.72 per cent achieved in April 2021, attributing the increase to a hike in the prices of bread and cereals, food products n.e.c, potatoes, yam, and other tubers, wine, fish, meat, and oils.
On a month-on-month basis, the food sub-index increased to 2.00 per cent in April 2022, up by 0.01 per cent points from 1.99 per cent recorded in March 2022, the report added.
It was further stated that the average annual rate of change of the food sub-index for the 12-month period ending April 2022 over the previous 12-month average is 18.88 per cent, 0.34 per cent points from the average annual rate of change recorded in March 2022 at 19.21 per cent.
OTC Securities Exchange Closes 0.02% Lower
By Adedapo Adesanya
The NASD Over-the-Counter (OTC) Securities Exchange closed marginally lower by 0.02 per cent on Monday on the back of a price depreciation in Central Securities Clearing Systems (CSCS) Plc.
The stock, which was the only price loser yesterday, went down by 5 kobo or 0.29 per cent to sell at N16.95 per unit compared to the previous session's N17.00 per unit.
At the close of transactions, it reduced the market capitalisation of the OTC securities exchange by N250 million to N1.05 trillion from N1.06 trillion and sliced the NASD Unlisted Securities Index (NSI) by 0.19 points to 807.56 points from 807.75 points.
Business Post observed that the level of activity during the session was low as the volume of securities recorded a decline of 99.8 per cent to 61,131 units from 7.5 million units, the value of trades also depreciated by 99.8 per cent to N4.6 million from N2.2 billion, while the number of deals remained unchanged at 11 deals.
AG Mortgage Bank Plc closed the session as the most traded stock by volume (year-to-date) with 2.3 billion units worth N1.2 billion, CSCS Plc was in second place with 661.6 million units worth N13.9 billion, while Food Concepts Plc held the third position with 94 million units worth N77.8 million.
But the most active stock by value (year-to-date) was CSCS Plc with 661.6 million units valued at N13.9 billion, VFD Group followed with 9.4 million units valued at N2.9 billion, and AG Mortgage Bank Plc with 2.3 billion units valued at N1.2 billion.
Latest News on Business Post