How Startups Can Conduct Business Pitching for Solid Closing
By Emmanuel Otori
What does pitching in business entail?
In business, pitching means presenting company concepts to another person. As an illustration, you might introduce your fledgling company to possible investors or your items to prospective clients.
To get buy-in, a business pitch must clearly explain your strategy or objectives to the audience. Your goods and business are the subjects of your pitch. Beginning to share your concept is never too early. You must always be prepared to make a pitch in order to impress or excite people about your company. Pitches are target-based to either investors or customers.
A pitch is a speech intended to persuade an audience or listener to take a certain action. The idea of your speech dictates the purpose of your pitch and the likely outcome to anticipate, so the following reasons for a pitch are provided: to attract early adopters who will use your service, to attract investors, and partners who can help you grow your company, request a reasonable sum based on maturity and the stage of your startup.
Kinds of Pitch
Today, it is not uncommon that investors lack the patience and time to listen to traditional pitches where you reel off all the benefits of your product and then make a "great deal" to close.
One-word Pitch: It is important that a word reflects your brand. It is a keyword that summarizes the concept of your product or business. The elements of your brand can stimulate that word that becomes a key of clarity to a first-time hearer. This keyword is often coined from the mission/vision, goals, unique point or even the solution offered.
Elevator Pitch: This is your go-to pitch for networking events, social media, and elevator rides with potential clients. Every salesperson is expected to carry around a pitch like this. Within 30 to 60 seconds, the fundamentals of your product and company are discussed. You risk boring your listener whenever you're outside. In your speech, you should focus more on why you give a particular solution than what solution you propose. This presents the concept of your product and company in a more persuasive manner.
Investor Pitch: Here is a speech that describes the issues you hope to address as part of your investor pitch. You should not use industry jargon when presenting; it is exclusively for your pitch deck. In an investor pitch, you describe what you do, the level of business maturity, the size of the market, and your partners. If you can create a large company, investors will be interested.
Customer Pitch: The customer pitch is that, in contrast to investors, customers are looking for the problems that your product and business can help them with. Get them to talk more about the issue than you do, and only then can you determine what the appropriate remedy is. Presentations can contain industry terminologies because it is considered that the audience is aware of the market.
Follow-up Pitch: Here's a reminder of a concept you've already pitched to a listener who hasn't yet lived up to your expectations. This needs to be handled respectfully and with courtesy. A postal pitch or a cold phone pitch can be used to follow up with an investor or a client.
Presenting a Pitch
Firstly, when giving a pitch, begin with a short, friendly introduction and a memorable slogan to pique the audience's interest. Note that you should keep your opening slide up longer as your investors' attention is filtered by it.
Next, in an investor pitch, you would continue by discussing a problem your business or idea addresses; whereas, in a customer pitch, you would allow the customer to explain their issue. Make up a story to raise thoughts, and then use the pertinent data and facts to persuade or convince them of the issue. Taking a moment will help your pitch's dramatic impact.
Furthermore, explain your approach to the audience, outlining how your concept functions and how you have tested it to support it. Use visuals to show how your product or service looks in an investor pitch. These could be videos, images, or screenshots. Keep in mind, that businesses are not without rivals, but your special selling point offers you an advantage in convincing your listener that your solution is the best one.
Moreover, when making a pitch to an investor, describe your business model to demonstrate that you have a sound strategy for generating income. Your traction is a crucial component of your pitch because it details your past successes. Telling your investor how you intend to expand goes a step further. This demonstrates your maturity and where you see your firm going in terms of attracting customers.
Conclusion
You definitely do not want to have a fantastic product or idea but waste your opportunity to close by being unprepared. Before presenting to a prospective investor or consumer, it is critical that you assess your level of readiness in a few actions.
➢    Examine your pitch pattern to make sure it lives up to your expectations.
➢    Be sure to sound assured.
➢    Pitch-matching with a note is improper.
➢    Your pitch should be memorized and practised.
➢    Be mindful of your time and focus just on keywords in your pitch.
➢    Have brief versions of your pitch.
➢    Pair your story with a visual document called a pitch deck which you deliver while pitching.
In your pitch session, you should sell your problem in ways that are evident or set by the consumer to avoid promoting a remedy in your pitch without first detailing the problem, or at least its significance.
Again, FrieslandCampina Pulls Down OTC Bourse by 0.23%
By Adedapo Adesanya
FrieslandCampina Wamco Nigeria Plc, for the second consecutive session, dragged the NASD Over-the-Counter (OTC) Securities Exchange down by 0.23 per cent on Wednesday, October 5.
This happened as the milk-producing company recorded a N1.15 loss to close the midweek session at N73.85 per unit compared with the previous day's rate of N75.00 per unit.
Consequently, the market capitalisation of the OTC bourse went down by N2.25 billion to wrap the day at N960.50 billion, in contrast to Tuesday's N962.75 billion.
Equally, the NASD unlisted securities index (NSI) recorded a drop of 1.71 points to wrap the session at 729.63 points compared with the preceding day's 731.34 points.
The number of shares transacted during the session went up by 40.5 per cent to 41,217 units from the 29,331 units transacted on Tuesday, while the value of the shares depreciated by 4.1 per cent to N2.1 million from N2.2 million, with the number of deals carried out by investors rising by 225 per cent to 13 deals from the four deals executed in the previous session.
AG Mortgage Bank Plc ended the trading session as the most traded stock by volume on a year-to-date basis with a turnover of 2.3 billion units valued at N1.2 billion, CSCS Plc stood in second place with 687.7 million units worth N14.3 billion, and Mixta Real Estate Plc was in third place with 178.1 million units valued at N313.4 million.
Also, the most traded stock by value on a year-to-date basis was still CSCS Plc with the sale of 687.7 million units for N14.3 billion, VFD Group Plc was in second place with 27.7 million units worth N7.4 billion, and FrieslandCampina WAMCO Nigeria Plc was in third place with 14.4 million units valued at N1.7 billion
Equity Market Falls 0.09% as Investors Lose N25bn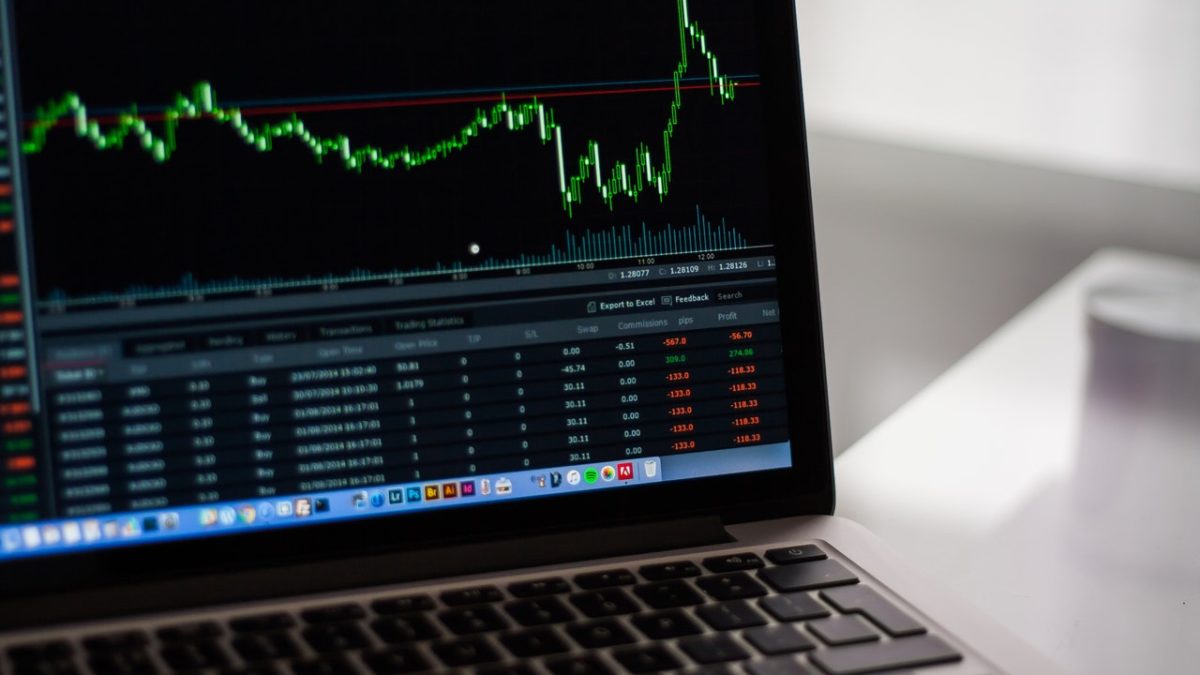 By Dipo Olowookere
Trading activities remained in the bearish region on Wednesday on the floor of the Nigerian Exchange (NGX) Limited despite the upbeat about the listing of Geregu Power Plc on the exchange.
The local equity market depreciated by 0.09 per cent yesterday as a result of the persistent profit-taking triggered by inflationary pressures as investors leave the market for other assets that can give them returns closer to the 20.52 per cent inflation rate.
When the market closed for the session, the All-Share Index (ASI) decreased by 43.04 points to 48,836.70 points from 48,879.74 points as the market capitalisation dwindled by N25 billion to N26.354 trillion from N26.379 trillion.
The industrial goods space remained flat for another trading day, while the insurance counter closed higher by 0.21 per cent, with the banking, energy and consumer goods sector depreciating by 0.98 per cent, 0.27 per cent and 0.18 per cent, respectively.
Cadbury Nigeria recorded the highest fall as its value went down by 9.93 per cent to N12.25, Northern Nigerian Flour Mill declined by 9.33 per cent to N6.80, PZ Cussons fell by 9.19 per cent to N8.40, Cornerstone Insurance retreated by 8.93 per cent to 51 Kobo, and Unity Bank lost 6.82 per cent to trade at 41 Kobo.
The highest price gainer for the midweek session was the new boy, Geregu Power, as its share value rose by 10.00 per cent to N110.00. Multiverse gained 9.88 per cent to sell for N4.45, Red Star Express appreciated by 9.43 per cent to N2.32, Sovereign Trust Insurance chalked up 8.00 per cent to quote at 27 Kobo, and Japaul garnered 7.69 per cent to settle at 28 Kobo.
The most active stock for the day was Chams, which sold 25.5 million units worth N7.4 million and was trailed by GTCO, which sold 19.5 million units valued at N341.0 million. Sterling Bank transacted 9.9 million shares for N15.2 million, Geregu Power traded 8.5 million equities worth N935.0 million, and Transcorp exchanged 7.2 million stocks for N7.5 million.
At the close of business, the market recorded the sale of 135.5 million stocks worth N2.2 billion in 4,041 deals compared with the 173.5 million stocks worth N2.4 billion traded in 4,926 deals on Tuesday, representing a decline in the trading volume, value and number of deals by 21.87 per cent, 7.12 per cent and 17.97 per cent, respectively.
Naira Appreciates to N733/$1 at Black Market, Weakens to N437.50/$1 at I&E
By Adedapo Adesanya
The exchange rate of the Naira to the American Dollar at the black market closed at N733/$1 at the black market, data obtained by Business Post from foreign exchange (forex) traders on the streets showed.
On the previous day, the Naira was exchanged with the United States currency at N740/$1, indicating that the local currency appreciated within 24 hours against its American counterpart by N7.
Also, in the Peer-to-Peer (P2P) segment of the FX market, the Naira appreciated against the US Dollar yesterday by N2 to close at N747/$1 in contrast to the previous day's value of N749/$1.
However, in the Investors and Exporters (I&E) window of the market, the Nigerian currency depreciated against the greenback in the midweek session by 47 Kobo or 0.06 per cent to settle at N437.50/$1 compared with Tuesday's value of N437.03/$1 as forex traders executed transactions valued at $70.42 million during the session.
In the same vein, the domestic currency suffered losses against the Pound Sterling and the Euro in the interbank segment of the market on Wednesday.
On the Pound Sterling, the indigenous currency lost N21.64 to trade at N491.52/£1 versus the previous day's N469.88/£1 and against the Euro, it lost N9.16 to close at N429.91/€1 compared with Tuesday's rate of N420.75/€1, according to data from the Central Bank of Nigeria (CBN).
Meanwhile, in the digital currency market, bullishness continued in Bitcoin (BTC) as the coin added 1.3 per cent toits value to trade at $20,386.63, with Ripple (XRP) recording a 5.4 per cent gain to sell at $0.5016.
Ethereum (ETH) appreciated by 1.8 per cent to sell at $1,376.18, Dogecoin (DOGE) gained 1.5 per cent to trade $0.0659, Solana (SOL) recorded a 1.1 per cent rise to sell at $34.41, Cardano (ADA) recorded a 0.7 per cent climb to quote at $0.4354, as Binance Coin (BNB) also recorded a 0.7 per cent appreciation to trade at $296.48.
However, Binance USD (BUSD) recorded a 0.05 per cent depreciation to settle at $0.9999, Litecoin (LTC) declined by 0.02 per cent to $54.80, while the US Dollar Tether (USDT) closed flat at $1.00.
Latest News on Business Post