Libya Ramps up Oil Production to One Million Barrels Per Day
By Adedapo Adesanya 
Libya boosted oil production to more than one million barrels per day, a milestone for the North African country that has seen production plummet by conflict.
Libya, a member of the Organisation of the Petroleum Exporting Countries (OPEC) and home to Africa's largest crude reserves, ramped up its production to a "little over" a million barrels a day.
This was disclosed by its minister of oil, Mr Mohamed Oun, who also noted that the increase follows an agreement with protesters and tribal heads reached more than a week ago to reopen fields and export terminals that had been largely shut since mid-April.
Before the restart, production was down to 560,000 barrels a day.
Libya has seen production plummet by about 50 per cent in recent months due to a power struggle between rival governments, while chronic underinvestment in infrastructure also curtailed output.
Higher Libyan production could offer some relief for undersupplied oil markets and high prices that have stoked inflation across the globe.
Part of the deal to reopen oil was the government's move on July 14 to overhaul the board of the state oil firm National Oil Corporation and the appointment of Mr Farhat Bengdara as head of the group.
He replaced Mustafa Sanalla, who had frequently been at odds with the oil ministry that was reinstated by the Tripoli-based government.
With his appointment, Mr Bengadara vowed to ramp up production quickly to its normal levels of 1.2-1.3 million barrels a day soon.
Libya's energy facilities have been at the heart of the North African nation's conflicts over the past decade, with various groups shutting down oil output to press their political and economic demands.
The nation has been deep in conflict since the fall of dictator Moammar Al Qaddafi in 2011 and for the past decade, it has been involved in a standoff between two politicians — Abdul Hamid Dbeibah in the west and Fathi Bashagha in the east– who each claim to be the legitimate prime minister.
The recent closures in mid-April were linked to politics with some protests at ports and fields demanding the transfer of power to Bashagha, the fair distribution of oil revenues and the dismissal of Mr Sanalla.
Unlisted Stocks Shed 0.38%
By Adedapo Adesanya
The NASD Over-the-Counter (OTC) Securities Exchange ended the last trading session of the week on a bearish note with a 0.38 per cent loss on Friday.
The decline reported by unlisted stocks was influenced by FrieslandCampina Wamco Nigeria Plc and Central Securities Clearing Systems (CSCS) Plc.
FrieslandCampina shed 91 Kobo yesterday to close at N80.09 per unit versus Thursday's closing price of N81.00 per unit, as CSCS Plc depreciated by 49 Kobo to sell at N14.86 per share, in contrast to the previous day's N15.35 per share.
The duo overshadowed the gains posted CitiTrust Plc and Afriland Properties Plc, with the former rising by 25 Kobo to N13.50 per share from N13.25 per share, and the latter growing by 7 Kobo to N2.16 per unit from N2.09 per unit.
At the close of trades, the market capitalisation of the bourse decreased by N3.88 billion to N1.025 trillion from N1.029 billion, while the NASD Unlisted Securities Index (NSI) went down by 2.80 points to 741.97 points from 743.84 points.
There was a rise in the volume of securities traded at the bourse yesterday by 1,238.5 per cent to 318.5 million units from the 23.8 million units transacted a day earlier, as the value of shares traded at the session ballooned by 4,146.7 per cent to N1.3 billion from the N31.3 million posted on Thursday, with the number of deals increasing by 300 per cent to 36 deals from the nine deals carried out in the preceding session.
Geo-Fluids Plc remained the most traded stock by volume (year-to-date) with 801.1 million units valued at N1.2 billion, UBN Property Plc was in second place with 365.8 units valued at N309.5 million, and Industrial and General Insurance (IGI) Plc was in third place with 91.2 million units worth N6.7 million.
VFD Group Plc ended the session as the most traded stock by value (year-to-date) with 10.3 million units worth N2.3 billion, Geo-Fluids Plc was second with 801.1 million units worth N1.2 billion, and UBN Property Plc was in third place with 365.8 million units valued at N309.5 million.
Oil Market Grows on Positive Inflation Signal, Supply Factor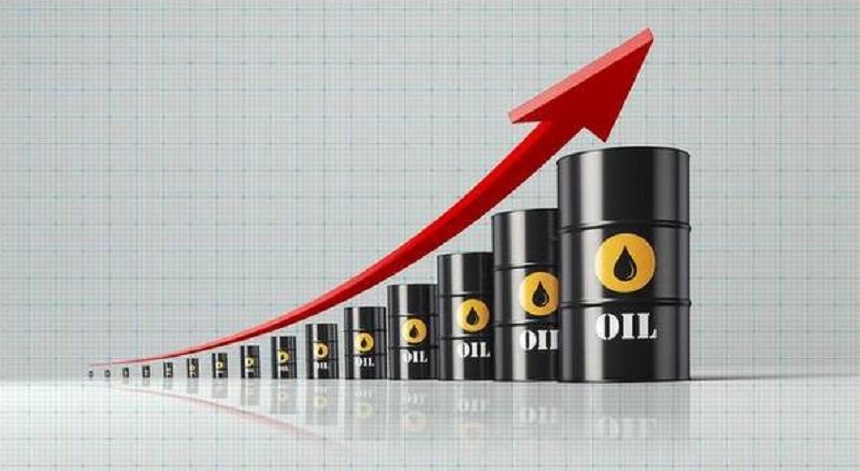 By Adedapo Adesanya
The oil market improved by more than 1 per cent on Friday to record its second-straight week of gains, as supplies tightened in some parts of the world and US inflation data indicated price rises were slowing.
Brent futures grew by $1.29 or 1.6 per cent to $79.89 a barrel, as the US West Texas Intermediate crude (WTI) increased by $1.30 or 1.8 per cent to $75.67 a barrel.
Data on Friday showed the US Personal Consumption Expenditure (PCE) index, the Federal Reserve's preferred inflation gauge, rose 0.3 per cent in February on a monthly basis compared with a 0.6 per cent rise in January.
On a 12-month basis, core PCE increased 4.6 per cent, a slight deceleration from the level in January. Including food and energy, headline PCE rose 0.3 per cent monthly and 5 per cent annually, compared with 0.6 per cent and 5.3 per cent in January.
The softer-than-expected data came with monthly energy prices in the world's largest economy decreasing by 0.4 per cent while food prices went up by 0.2 per cent, with goods prices climbing 0.2 per cent and services increasing 0.3 per cent.
In other data from the report, personal income rose 0.3 per cent, slightly above the 0.2 per cent estimate. Consumer spending climbed 0.2 per cent, compared with the 0.3 per cent estimate.
This points to the fact that inflation and supported oil prices could point to less aggressive interest rate hikes from the US central bank, lifting investor demand for risk assets like oil.
Oil prices were also buoyed after producers shut in or reduced output at several oilfields in the semi-autonomous Kurdistan region of northern Iraq following a halt to the northern export pipeline.
Since Saturday, Iraq has been forced to halt around 450,000 barrels per day of crude exports, or half a per cent of global oil supply, from the Kurdistan region (KRI) through a pipeline that runs from its northern Kirkuk oil fields to the Turkish port of Ceyhan.
Turkey stopped pumping Iraqi crude from the pipeline after Iraq won an arbitration case in which it said Turkey had violated a joint agreement by allowing the Kurdistan Regional Government (KRG) to export oil to Ceyhan without Iraq's consent.
The Organisation of the Petroleum Exporting Countries and allies (OPEC+) led by Russia are likely to stick to their existing output deal at a meeting on Monday.
OPEC+ Likely to Keep Output Cut Levels as Group Meets April 3
By Adedapo Adesanya
The Organisation of the Petroleum Exporting Countries and its allies (OPEC+) will likely stick to its existing deal to cut oil output at a meeting on Monday, April 3.
According to Reuters, this was said disclosed by five delegates from the producer group after oil prices recovered following a drop to 15-month lows due to banking fears and demand worries.
Brent crude has recovered towards $80 a barrel after falling to near $70 on March 20 as fears ease about a global banking crisis and as a halt in exports from Iraq's Kurdistan region curbs supplies.
OPEC+ is due to hold a virtual meeting of its ministerial monitoring panel, which includes Russia and Saudi Arabia, on Monday.
The consensus was that Kurdistan curbs and recent price drops were not sufficiently important to affect the overall OPEC+ policy path for 2023.
Kurdistan's crude oil exports – around 400,000 barrels per day shipped through an Iraqi-Turkey pipeline to Ceyhan and then on tankers to the international markets – were halted late last week by the federal government of Iraq.
Last week, the International Chamber of Commerce ruled in favour of Iraq against Turkey in a dispute over crude flows from Kurdistan. Iraq had argued that Turkey shouldn't allow Kurdish oil exports via the Iraq-Turkey pipeline and Ceyhan without approval from the federal government of Iraq.
Talks between officials from Kurdistan and from the Iraq federal government have failed in recent days, but they are set to continue next week.
Three other OPEC+ delegates also told Reuters that any policy changes were unlikely on Monday. After those talks, the next full OPEC+ meeting is not until June.
Last November, OPEC+ reduced its output target by 2 million barrels per day – the largest cut since the early days of the COVID-19 pandemic in 2020. The same reduction applies for the whole of 2023.
Saudi Arabia's energy minister, Prince Abdulaziz bin Salman, has said OPEC+ will stick to the reduced target until the end of the year.
Latest News on Business Post