MBA Forex Blames CBN for Inability to Return Investors' Funds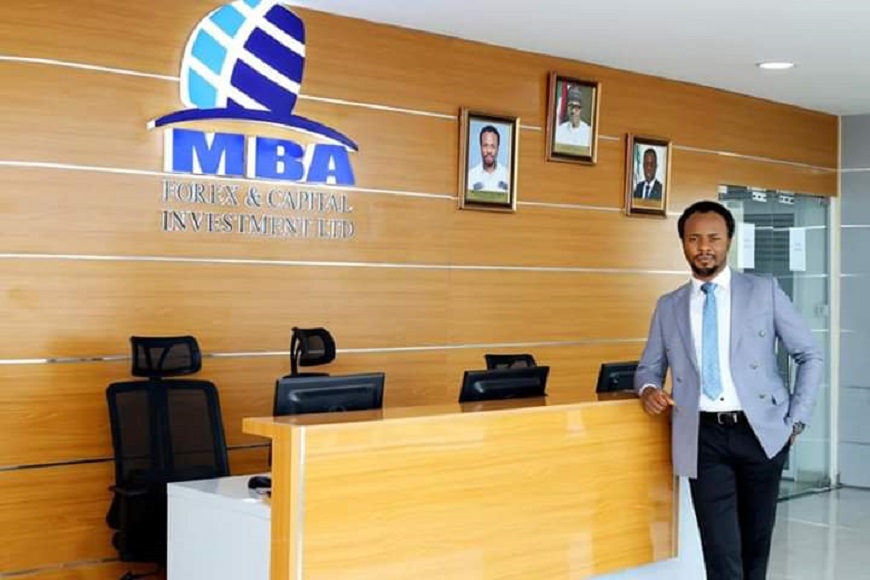 By Modupe Gbadeyanka
The management of MBA Trading and Capital Investment Limited, also known as MBA Forex, has attributed its failure to return the funds invested in the country to its owners to the actions taken by the Central Bank of Nigeria (CBN).
The firm, which is involved in foreign exchange (forex) trading and investment in capital investment, said the banking sector regulator in Nigeria "suspended any dealings in our [bank] accounts."
According to the chief executive of the organisation, Mr Maxwell Odum, "All other payment gateways we normally use for the easy payout of funds have also blacklisted."
He disclosed that this has made it quite difficult for some investors to get their money back from the company.
Mr Odum explained that the apex bank said it blocked the company's bank accounts "to carry out some checks to ensure that we have been acting lawfully."
However, the MBA Forex chief assured that those who invested in the firm would get their funds back as the "process has already commenced while some have already received their funds."
"Our commitment is to pay back all capital funds. In fact, we have commenced that process by paying out our clients on the N360,000 category (which has the largest volume of persons).
"To this end, we have slowly paid out hundreds of persons before we encountered an unforeseen circumstance," a statement from the company made available to Business Post quoted Mr Odum as saying.
MBA Forex acknowledged that its business operations faced "market volatility and other unfortunate developments," which made it difficult for the company to "meet up with the expected outcomes."
However, it expressed its determination to ensure that investors "do not at least lose your capital," noting that "where for one reason or the other things do not work out as expected in terms of your returns, the least you would expect is that your capital is safe."
The management has, therefore, asked for more patience and time from the investors to resolve the current challenges.
"So, please, give us some time to sort things out; no matter how inaudible it appears, we are working zealously for your advantage keeping in mind that the current conditions are exhaustive and depressive.
"Confidently, by the time we are communicating next with you it would be to inform you that we have resumed putting some money in your accounts," it said.
Don't Invest in MBA Forex, Box Value, Helping Hand, Now-Now Alert, Others—SEC Warns Nigerians
Don't Invest in MBA Forex, Box Value, Helping Hand, Now-Now Alert, Others—SEC Warns Nigerians
Making New Kings of Mastery
Let's be honest, we do not adore those African traditional movies anymore. The ones where coronation ceremonies are held; where the king will be forced to drink one or two concoctions, perform some ritual rites and then finally sit on his throne and have people sing great songs to him. While some of us have stopped consuming that form of Nollywood entertainment, we forget that we live it every day.
We want to become kings and masters at our workplaces, or in businesses we manage, we want to have those skills that make us "boss". So, we perform the rites needed to become a king; from the concoction of sleepless nights to the long strolls on the internet; researching what isn't lost but must be found.
We put in the work, so we can finally call ourselves Kings and Queens of mastery; either at that Design job, Photography gig, Business and Life in general!
The only question left to ask is, "why don't we channel this same energy into Forex trading?" Yes, think about the question for a second because I'm sure you have a "Why" to the question being asked. Great, the truth remains that as Nigerians, we are always ready to put in the work, get the job done, earn as much as we can and be one step closer to financial freedom. Now that's where trading with OctaFX comes in.
As we hustle our way towards combining multiple jobs and businesses, we can also trade forex, all we need to do is learn, put in the work, and become masters at it.
Forex might not be a walk in the park but like kings, we have built the resilience required for the challenge. And OctaFX is always ready and available to make the process easier by providing proper guidance to traders on its website.
As an international forex broker operating in Nigeria, it's the brand's mission to provide traders of all skill levels with new and exciting opportunities to increase their financial gains.
So, stop reading the article. Begin your journey to mastery here and this side too.
Nigeria's Unlisted Securities Market Sheds 1.55%
By Adedapo Adesanya
Depreciation in the stock prices of FrieslandCampina WAMCO Nigeria Plc, Central Securities Clearing Systems (CSCS) Plc, and Nigerian Exchange Group depressed the NASD Over-the-Counter (OTC) Securities Exchange on Friday, July 23.
Yesterday, Nigeria's unlisted securities market depreciated by 1.55 per cent at the close of transactions, with investors losing N10.33 million. This weakened the market capitalisation to N655.73 billion from N666.06 billion it finished on Thursday.
Also, the NASD Unlisted Security Index (NSI) shed 11.88 points at the close of business to end the day at 754.43 points as against 766.31 points it recorded at the previous session.
Business Post reports that Friesland lost 6.6 per cent or N7.92 to settle at N120.08 per share compared to N128.00 per cent of the previous session.
CSCS Plc depreciated by 2.7 per cent or 50 kobo to close at N18.50 per unit in contrast to N19.00 per unit of the preceding day, while NGX went down by 0.3 per cent or 5 kobo to close the day at N17.13 per share versus N17.18 per share it ended on Thursday.
When the market closed for the day, the number of shares transacted by investors increased by 1.1 per cent to 2.6 million units from 2.6 million units, the value of shares rose by 54.1 per cent to N71.7 million from N46.5 million, while the number of deals increased by 19.2 per cent to 31 deals from 26 deals.
With 1.0 billion units of its shares traded for N700.1 million, Geo Fluids Plc ended the session as the most active stock by volume (year-to-date). NGX Group Plc followed with 348.2 million units valued at N7.5 billion, while Swap Technologies & Telecomms Plc occupied third place with 46.6 million units worth N41.0 million.
However, NGX Group finished the session as the most active stock by value (year-to-date) for trading 348.2 million units for N7.5 billion, VFD Group Plc remained in the second spot with 4.1 million units valued at N1.3 billion, while NDEP Plc has traded 3.2 million units valued at N976.2 million.
Domestic Currency Falls to N504/$1 at Black Market
By Adedapo Adesanya
The Naira weakened against the Dollar at the black market on Friday, July 23, losing N1 to sell at N504/$1 in contrast to N503/$1 it traded on Thursday.
Also, at the unregulated segment of the foreign exchange (FX) market yesterday, the domestic currency depreciated against the Pound Sterling and the Euro.
Against the British currency, the Naira lost N2 to close at N705/£1 compared to Thursday's N703/£1 while against the Euro, it dropped N5 to close at N595/€1 compared to N590/€1 of the previous day.
However, at the Investors and Exchange (I&E) window, the Nigerian Naira appreciated against the greenback yesterday by 13 kobo or 0.03 per cent to trade at N411.50/$1 versus N411.63/$1 it traded at the preceding session.
Though the turnover for the day reduced, the demand for FX at the market segment remained high as investors transacted $135.28 million compared with the $137.83 million achieved on Thursday, signifying that the total transactions went down by 1.9 per cent or $2.55 million.
But the exchange rate of the Naira relative to the Dollar remained unchanged at the interbank segment of the market, closing at N410.14/$1, the same rate it was traded on Thursday.
As for the digital currency market, investors are beginning to have confidence in cryptocurrencies as the tokens tracked by Business Post on the trading platform, Quidax, closed mostly positive.
At the close of business yesterday, Ethereum (ETH) appreciated by 9.7 per cent to close at N1,008,998.99, Dash (DASH) gained 1.5 per cent to sell at N72,899.99, Ripple (XRP) improved by 0.7 per cent to N305.00, the US Dollar Tether (USDT) increased by 0.5 per cent to N514.99, while Bitcoin (BTC) appreciated by 0.1 per cent to close at N16,500,002.00.
However, Tron (TRX) lost 4.8 per cent to sell at N27.03, while Litecoin (LTC) declined by 3.7 per cent to trade at N59,204.99.
Latest News on Business Post