Oil Prices Rise 3% Despite OPEC, IEA Demand Worries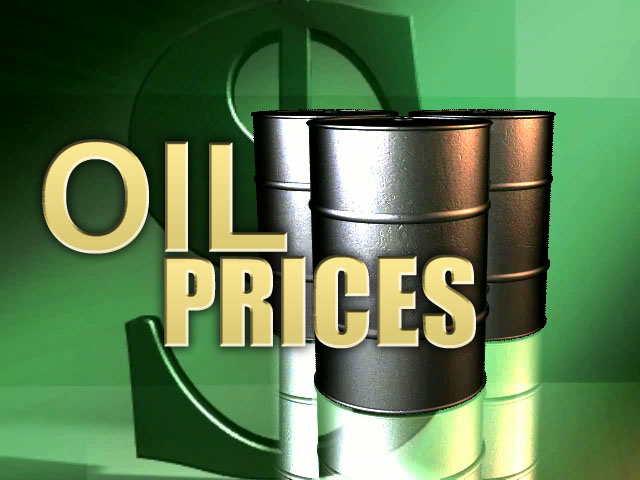 By Adedapo Adesanya
Oil prices rose on Friday, with Brent crude jumping 3.42 per cent or $3.67 to sell at $111.10 per barrel and the West Texas Intermediate (WTI) increasing by $3.96 or 3.73 per cent to $110.10 per barrel.
The positive movement ignored fears about a fall in demand this year as revealed by the Organisation of the Petroleum Exporting Countries (OPEC) and the International Energy Agency (IEA).
Falling demand joined the bearish factors gripping oil markets, with several reports (most notably from the IEA and OPEC) slashing 2022 demand forecasts as soaring inflation and supply chain disruptions take their toll.
However, the market chose to focus on worries that a possible ban on Russian oil by the European Union (EU) could tighten supplies.
Analysts pointed out that an EU embargo, if fully enacted, could take about 3 million barrels per day of Russian oil offline, which will disrupt global trade flows, triggering market panic and extreme price volatility.
In a monthly report, OPEC said world demand would rise by 3.36 million barrels per day in 2022, down 310,000 barrels per day from its previous forecast.
OPEC has cited suggestions that China, with strict COVID lockdowns, is facing its biggest demand shock since 2020 when oil use plunged.
"Demand in 2022 is expected to be impacted by ongoing geopolitical developments in Eastern Europe, as well as COVID-19 pandemic restrictions," OPEC said in the report.
Nonetheless, OPEC still expects world consumption to surpass the 100 million barrels per day mark in the third quarter, and for the 2022 annual average to just exceed the pre-pandemic 2019 rate.
In the same vein, the IEA lowered its forecast for oil demand this year by 100,000 barrels per day and expects oil demand to increase by 1.8 million barrels per day in 2022 on average to 99.4 million barrels per day, according to the May report of the organization, due to soaring pump prices, slowing economic growth and the spread of COVID-19.
High prices and slowing economic growth will weigh on demand in the fourth quarter, according to the IEA. It also warned that this could be exacerbated by lengthy pandemic lockdowns in China and growing international restrictions on Russia.
Also pressuring oil prices during the week, inflation and rate rises drove the US Dollar to a near 20-year high against a basket of currencies, making oil more expensive when purchased in other currencies.
Sterling Bank Assures Shareholders More Value With New Structure
By Aduragbemi Omiyale
Recently, shareholders of Sterling Bank Plc authorised the board of the company to transform its organizational structure into a holding firm to be known as Sterling Financial Holdings Company.
A holding company or Holdco is a company set up for the purpose of making and managing, for its own account, equity investment in two or more companies, being its subsidiaries, engaged in the provision of financial services, one of which must be a bank.
The Chief Executive of Sterling Bank, Mr Abubakar Suleiman, said with the new arrangement, shareholders would have value for their money as the company would have the opportunity to increase its income streams because of its involvement in new ventures.
He disclosed that the advantages of the newly formed holding company include value creation to maximise earnings through new businesses, agility to optimise for opportunities and adapt to a rapidly changing market, maximise current and future talent potential with opportunities within the group and subsidiaries to nurture and engage its wealth of young and innovative talent.
According to him, the holding company also affords Sterling another opportunity to leverage its successful HEART strategy, which has seen the bank make consolidated investments in the Health, Education, Agriculture, Renewable Energy and Transportation sectors, growing the company's year-on-year profits to record highs despite strong economic headwinds.
With the adoption of a Holdco structure, Sterling now possesses the latitude to make inroads into other sectors within financial services, such as pensions, asset management, payment services, real estate, and different verticals, along with the current banking licenses held by the commercial and non-interest banking subsidiaries, Sterling Bank and The Alternative Bank.
In recent times, the bank has doubled down on digitisation with specialised products through the development and introduction of Specta, OneBank, I-invest, Gazelle and Omni X to fulfil the market's needs for innovative retail and commercial banking solutions.
On his part, the Chairman of Sterling Bank, Mr Asue Ighodalo, said, "Following the implementation of the scheme, shareholders will exchange their shares in the Bank for shares in HoldCo in the same proportion as their current holdings in the Bank, which will be a regulated entity for CBN purposes."
He added that the scheme would provide several benefits to the shareholders of the bank, some of which include facilitating diversification into other permissible business lines, thereby promoting growth and enhancing shareholder value and facilitating a consolidated financial strength of the group, which will improve access and ability to raise capital.
It was gathered that upon the final ratification by the regulators, the commercial banking subsidiary of the holding company, Sterling Bank; will continue to operate with its current name as a limited liability company, with shares transferred from the publicly traded company transferred to the newly formed Sterling Financial Holdings Company.
Friesland Extends NASD OTC Securities Growth by 0.98%
By Adedapo Adesanya
FrieslandCampina WAMCO Nigeria Plc extended the bulls' presence at the NASD Over-the-Counter (OTC) Securities Exchange by 0.98 per cent on Tuesday, September 27.
This expanded the market capitalisation of the bourse by N9.38 billion to N963.94 billion from N954.56 billion and jerked the NASD Unlisted Securities Index (NSI) up by 3.19 basis points to end the day at 762.12 points as against the 765.31 points it recorded in the previous session.
FrieslandCampina WAMCO Nigeria Plc appreciated yesterday by N4.90 to sell at N78.00 per unit compared to the N73.10 per unit it was transacted a day earlier.
Despite the growth posted yesterday by the NASD OTC securities, there was a price loser and it was Niger Delta Exploration and Production (NDEP) Plc, which declined by N1.00 to settle at N199.00 per share compared with Monday's value of N198.00 per share.
During the session, there was a rise in the volume of securities traded by 408.8 per cent to 189,296 units from the 37,205 units transacted by market participants in the preceding session.
In the same pattern, there was a rise in the value of shares traded by 129.1 per cent to N6.2 million from the N2.7 million recorded on Monday.
These transactions were completed in 18 deals, the same amount of deals carried out in the previous trading session.
At the close of trades, AG Mortgage Bank Plc was the most traded stock by volume (year-to-date) with the sale of 2.3 billion units valued at N1.2 billion, Central Securities Clearing System (CSCS) Plc stood in second place with 687.6 million units worth N14.3 billion, and Mixta Real Estate Plc was in third place with 178.1 million units worth N313.4 million.
The most traded stock by value on a year-to-date basis was CSCS Plc with the sale of 687.6 million units worth N14.3 billion, VFD Group Plc was in second place with 27.7 million units valued at N7.4 billion, as FrieslandCampina WAMCO Nigeria Plc was in third place with 14.3 million units valued at N1.7 billion.
Naira Appreciates at P2P, Falls at I&E, Stable at Black Market
By Adedapo Adesanya
The value of the Naira appreciated against the United States currency in the Peer-to-Peer (P2P) segment of the foreign exchange market on Tuesday by N2 to close at N740/$1 compared with the previous day's value of N742/$1.
However, it depreciated against the American Dollar at the Investors and Exporters (I&E) window of the FX market yesterday by 33 Kobo or 0.08 per cent to trade at N436.33/$1 in contrast to Monday's value of N436.00/$1.
Data from the FMDQ Securities Exchange disclosed that the value of forex transactions recorded at the spot market yesterday went up by 27.31 per cent or $21.33 million to $99.43 million from the $78.10 million reported a day earlier.
In the interbank segment of the market, the Naira closed flat against the Pound Sterling at N463.96/£1 and against the Euro, it also remained unchanged at N416.15/€1 on Tuesday.
In the same vein, the exchange rate of the local currency paired with the greenback closed flat at the parallel market yesterday at N722/$1.
Meanwhile, the digital currency market was bearish yesterday, with Bitcoin (BTC) falling below the $20,000 mark again after it managed to rise above that level a day earlier.
On Tuesday, its value went down by 6.5 per cent to close at $18,765.50 as Ripple (XRP) recorded a 10.1 per cent slump to trade at $0.4282.
Ethereum (ETH) saw its value go down by 6.9 per cent to sell at $1,284.29, Solana (SOL) recorded a 6.5 per cent slide to quote at $32.44, Cardano (ADA) recorded a 5.6 per cent decline to settle at $0.4312, Binance Coin (BNB) shed 5.1 per cent to sell for $270.03, Litecoin (LTC) went down by 5.0 per cent to trade at $52.07, and Dogecoin (DOGE) saw a 4.5 per cent slump to trade $0.0594.
But Binance USD and the US Dollar Tether (USDT) closed flat at $1.00.a
Latest News on Business Post