Oil Prices Rise 3% Despite OPEC, IEA Demand Worries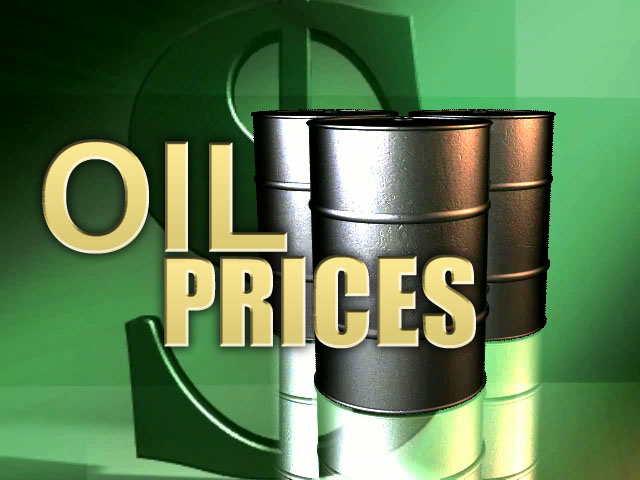 By Adedapo Adesanya
Oil prices rose on Friday, with Brent crude jumping 3.42 per cent or $3.67 to sell at $111.10 per barrel and the West Texas Intermediate (WTI) increasing by $3.96 or 3.73 per cent to $110.10 per barrel.
The positive movement ignored fears about a fall in demand this year as revealed by the Organisation of the Petroleum Exporting Countries (OPEC) and the International Energy Agency (IEA).
Falling demand joined the bearish factors gripping oil markets, with several reports (most notably from the IEA and OPEC) slashing 2022 demand forecasts as soaring inflation and supply chain disruptions take their toll.
However, the market chose to focus on worries that a possible ban on Russian oil by the European Union (EU) could tighten supplies.
Analysts pointed out that an EU embargo, if fully enacted, could take about 3 million barrels per day of Russian oil offline, which will disrupt global trade flows, triggering market panic and extreme price volatility.
In a monthly report, OPEC said world demand would rise by 3.36 million barrels per day in 2022, down 310,000 barrels per day from its previous forecast.
OPEC has cited suggestions that China, with strict COVID lockdowns, is facing its biggest demand shock since 2020 when oil use plunged.
"Demand in 2022 is expected to be impacted by ongoing geopolitical developments in Eastern Europe, as well as COVID-19 pandemic restrictions," OPEC said in the report.
Nonetheless, OPEC still expects world consumption to surpass the 100 million barrels per day mark in the third quarter, and for the 2022 annual average to just exceed the pre-pandemic 2019 rate.
In the same vein, the IEA lowered its forecast for oil demand this year by 100,000 barrels per day and expects oil demand to increase by 1.8 million barrels per day in 2022 on average to 99.4 million barrels per day, according to the May report of the organization, due to soaring pump prices, slowing economic growth and the spread of COVID-19.
High prices and slowing economic growth will weigh on demand in the fourth quarter, according to the IEA. It also warned that this could be exacerbated by lengthy pandemic lockdowns in China and growing international restrictions on Russia.
Also pressuring oil prices during the week, inflation and rate rises drove the US Dollar to a near 20-year high against a basket of currencies, making oil more expensive when purchased in other currencies.
JUST IN: CBN Raises Benchmark Interest Rate to 13%
By Dipo Olowookere
For the first time in two years, the Monetary Policy Rate (MPR) has been raised by the Central Bank of Nigeria (CBN) to 13.0 per cent from 11.5 per cent.
Mr Godwin Emefiele, the Governor of the CBN, who announced this development on Tuesday in Abuja, explained that the decision to increase the benchmark interest rate was taken at the Monetary Policy Committee (MPC) meeting held yesterday and today.
While addressing financial reporters this afternoon, Mr Emefiele said members of the committee were unanimous with the decision to hike the rates as it was the best thing to do after holding them for about two years.
According to the central bank chief, one of the reasons for raising the rate is to control liquidity ahead of the 2023 general elections as politicians would be expected to flood the system with cash in a bid to woo voters.
However, the other parameters were left unchanged by members at the gathering as the Asymmetric corridor remained around the MPR at +100/-700bps, the Cash Reserve Ratio (CRR) at 27.5 per cent and the Liquidity Ratio (LR) at 30.0 per cent.
Nigeria's GDP Grows by 3.11% in Q1, What Next?
By Lukman Otunuga
There are two ways one could interpret Nigeria's latest Gross Domestic Product (GDP) figure of 3.11% in Q1 of 2022.
The optimists will say the country's economy grew for the sixth consecutive quarter in Q1 while pessimists may highlight how economic growth slowed for the third consecutive quarter.
Either way, Nigeria's economy continues to display resilience against external and domestic risks. With the improvement in the non-oil sector driving growth, this may brighten the growth outlook. But could these be signs of Nigeria breaking away from the chains of oil reliance to derive growth from sustainable sources? It may be too early to come to any meaningful conclusion. However, the report is encouraging and illustrates progress made by the country in reclaiming stability post-Covid-19.
With economic conditions somewhat improving, the Central Bank of Nigeria (CBN) is unlikely to raise interest rates this week. Given how Africa's largest economy has been able to maintain growth in the past six quarters on the back of loose monetary policies by the CBN, a rate hike could disrupt Nigeria's economic recovery.
As the global war against inflation rages on, central banks are stepping up.
However, the CBN is likely to remain on the sidelines for now. Nevertheless, inflation is still a cause for concern with consumer prices accelerating for the third straight month to 16.82% in April 2022.
With the general elections around the corner, pre-election spending could translate to rising price pressures. On top of this, the widening policy divergence between the Federal Reserve and the CBN could punish the Naira.
It's worth keeping in mind that the dollar remains heavily supported by aggressive Fed rate hike bets and is likely to remain strong for the rest of 2022. A powerful dollar is bad news for emerging market currencies including the Naira which continues to depreciate in both the official and unofficial markets.
Lukman Otunuga is the Senior Research Analyst at FXTM
NGX All Share Index Weakens Further by 0.13%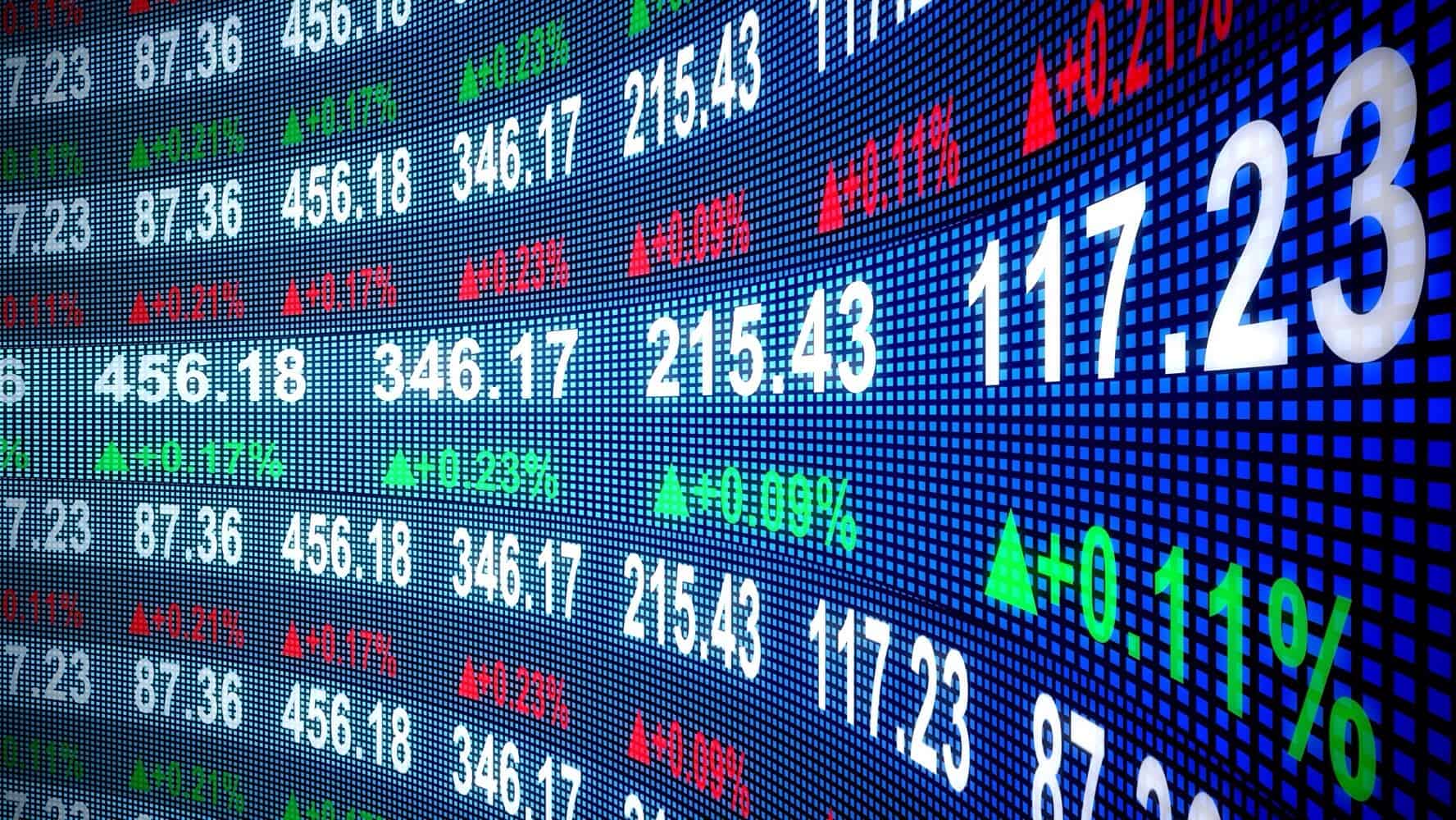 By Dipo Olowookere
The bearish sentiment on the floor of the Nigerian Exchange (NGX) Limited continued on Monday as the bourse further depreciated by 0.13 per cent.
Sustained profit-taking especially in the industrial goods sector contributed to the decline suffered during the session as the All Share Index (ASI) slumped by 68.45 points to close at 52,911.51 points compared with the previous session's 52,979.96 points.
As for the market capitalisation, it depreciated by N37 billion amid sell-offs in 24 stocks to settle at N28.525 trillion as against last Friday's closing value of N28.562 trillion.
On the first trading day of this week, the insurance sector depleted by 2.32 per cent, the industrial goods sector fell by 0.09 per cent, while the energy, banking and consumer goods counters increased by 0.28 per cent, 0.10 per cent and 0.05 per cent respectively.
Presco led the losers' chart yesterday with a price decline of 10.00 per cent to trade at N180.00, Global Spectrum Energy Services lost 9.97 per cent to finish at N3.07, Neimeth fell by 9.66 per cent to N1.59, UAC Nigeria depreciated by 8.33 per cent to N13.20, while NEM Insurance retreated by 7.74 per cent to N4.05.
The gainers' log had 22 members on Monday, with Conoil leading after its value improved by 9.95 per cent to N34.25. MRS Oil gained 9.93 per cent to quote at N14.95, McNichols appreciated by 9.86 per cent to N2.34, Academy Press increased its price by 9.76 per cent to N1.35, while NPF Microfinance Bank expanded by 8.02 per cent to N2.02.
On the activity chart, a total of 263.3 million stocks worth N3.6 billion exchanged hands in 4,856 deals during the session compared with 436.6 million stocks worth N3.2 billion bought and sold in 4,716 deals in the preceding session. This implied that the volume of trades depreciated by 39.68 per cent, while the value of trades and the number of deals increased by 10.15 per cent and 2.97 per cent respectively.
Jaiz Bank closed the day as the most active stock with the sale of 114.0 million units valued at N101.8 million, GTCO transacted 12.9 million shares for N302.8 million, Transcorp exchanged 12.8 million stocks worth N16.7 million, Access Holdings traded 11.7 million equities valued at N115.7 million, while Zenith Bank sold 8.6 million shares for N207.0 million.
Latest News on Business Post