Recession: Mall Developers, Tenants Consider Rent Renegotiation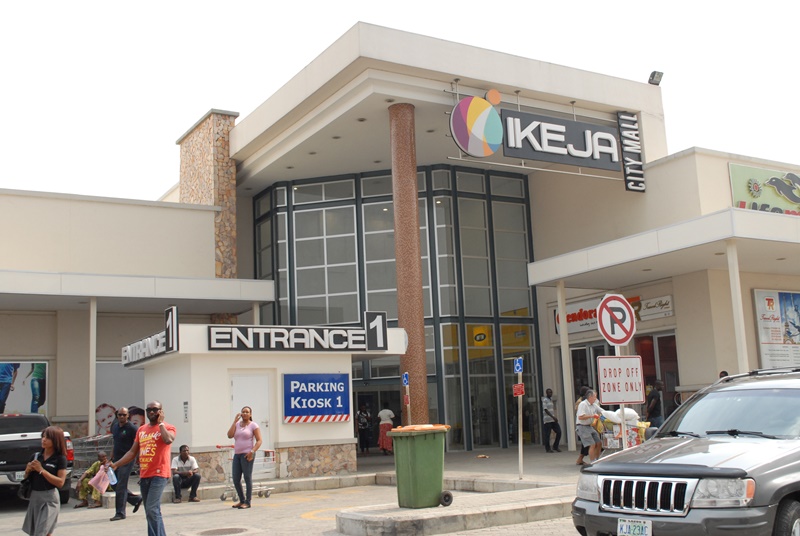 By Maureen Ihua-Maduenyi
With the current economic crisis creating challenges for all sectors of the economy, the country's rapidly growing retail sector is struggling.
Apart from a few malls, most retail facilities in the country were funded by private equity firms that got their funding mainly from foreign sources; and by virtue of this, they are currently facing a lot of challenges as many of their tenants who sell mostly foreign products, are finding it difficult to stock up or fit out in new malls due to forex scarcity.
Findings by our correspondent indicate that many tenants are no longer paying rents in some of the big and expensive malls, because the rents are high due to the naira to dollar exchange rate, and most of the retailers don't have enough liquidity to stock up due to the forex restrictions, high costs and problems associated with importation.
According to a source, who did not want to be quoted, some tenants owe as much as 15 months' rent and developers cannot ask them to vacate the malls as empty shops in a mall is an indication of a failed project.
Our correspondent gathered that the landlords were becoming more creative to keep their tenants in business and the malls functioning.
It was gathered that one of such creative ways was to ask tenants who owed rents to pay the service charges.
"If the rent is paid and the service charge is not paid, it becomes the landlord's headache to settle the service charge. So, he will rather the tenants pay their service charges to keep the malls running," a source told our correspondent.
An estate surveyor and valuer, Mr Rogba Orimolade, said majority of the functioning retail facilities were struggling to survive.
"A lot of these retailers are those who rely on not just forex, but goods that they bring in from overseas, and they are struggling. The market itself is in recession, so a lot of the malls are caught in the middle. Some of the tenants are leaving; some are trying to adjust and see what kind of local products they can stock," he said.
According to Mr Orimolade, investors are also trying to make tough decisions such as pegging rents in such a way that tenants will not be discouraged, with some landlords already giving discounts, while some are reducing their rates against the Central Bank of Nigeria's naira to dollar rate.
He explained, "There are so many ways that a lot of promoters of these malls are becoming creative with the way they ask tenants to pay their rents and it is only realistic they do that. From the way things are going, most of the malls that are going to be coming into the market now will source their funding locally and ensure that the rate they are charging is strictly in naira.
"Foreign investors also have to adapt, that is the reality. Sourcing for offshore funds is no longer realistic."
He said that apart from facilities such as the Ikeja Mall and The Palms, both in Lagos, that were doing well in spite of the economic realities, because of their locations where retailers were eager to get shops, many others were groaning as a result of the economic crisis.
Mr Orimolade said, "Apart from some whose promoters who were able to read the market on time and focus more on Nigerian companies to take up spaces, many malls in Lagos and other parts of the country, especially those built with offshore funds, are struggling and have 30 to 40 per cent of their shops vacant.
"Their projections were that a lot of those foreign companies would take up space but those companies backed out, some even relocated from Nigeria."
Rents in malls across the country go for as high as between $100 and $120 per square metre monthly; and are mostly paid quarterly, with many of the retailers taking spaces from 60 square metres upwards.
The Consultant, Retail Leasing, Broll Nigeria, Mrs Lola Toye, said business had slowed down in the retail market because of the economy and the cost of products.
She, however, said that even before the recession, some retailers had been struggling due to the kind of products they were selling.
Mrs Toye said, "Malls are not really empty, they may not be full either, but tenants not keeping up happened even when the economy was booming. There is low spending power, so people are cautious of what they spend money on. They now focus on essential things rather than non-essentials.
"Those of us that are letting offices are also experiencing this. There is an impact, but developers are still building despite this. Things are not shutting down, people believe that the economy will turn around shortly and when it does, they will be ready to take in new tenants.
"Landlords are making concessions; those who borrowed in dollars and need to pay back their loans need to do that in dollars. Landlords need to recoup their investments, while tenants also need to make money. So, both tenants and landlords are getting more creative."
According to Mrs Toye, there is still a huge demand for shops but it is taking longer to fill the malls than it was in the past and landlords are looking at charging rents annually instead of quarterly.
"With this, they don't have to worry about any kind of fluctuation in the currency; within 12 months, things can turn around. Some malls that are not based on dollar investment can charge in naira. We are looking at what suits the tenant and what suits the landlord. We are optimistic and very cautious too," she added.
Malls developer and the Chief Executive Officer of Top Services Limited, Mr Tokunbo Omisore, said concession had always been considered between landlords and tenants.
"I cannot, for instance, charge rent at the rate of the parallel market and it has been on for a long time," he said.
The Founding Partner, Bode Adediji Partnership, an estate surveying and valuation firm, Mr Bode Adediji, said the biggest problem in the retail sector remained the payment of rents in dollars.
He added, "Charging tenants on dollar basis is okay in the interim, but it is not sustainable; there will always be an impact of the rent on the income to be generated by tenants. All over the world, rental charges are based on an understanding between landlords and tenants; but in Nigeria, it is totally absent. Landlords think they matter more, the mind-set is either you can afford it or not.
"The business model for a shopping complex should never be based on the short or medium-term; it should be on a long-term basis always."
According to Mr Adediji, the way out of the current problem is for rental and lease agreements between shopping mall tenants and landlords to be based on realistic and sustainable parameters.
BUA Cement, Nigerian Breweries, Others Drive Stock Market's 0.06% Loss
By Dipo Olowookere
The Nigerian Exchange (NGX) Limited recorded a 0.06 per cent loss on Friday as a result of the selling pressure on some blue-chip stocks at the bourse.
It was observed that the decline was mainly driven by the poor performances of financial and industrial goods shares during the trading session.
Data obtained by Business Post showed that the insurance space lost 1.01 per cent, the industrial goods counter depreciated by 0.66 per cent, the banking sector declined by 0.25 per cent, and the consumer goods category shed 0.21 per cent, while the energy index remained flat.
Consequently, the All-Share Index (ASI) moderated by 31.55 points to 54,892.53 points from 54,924.08 points, and the market capitalisation went down by N18 billion to N29.903 trillion from N29.921 trillion.
A total of 137.6 million shares valued at N3.9 billion exchanged hands in 2,912 deals on the last trading session of the week compared with the 117.9 million shares worth N1.4 billion traded in the preceding session in 2,575 deals, representing an improvement in the trading volume, value and the number of deals by 16.71 per cent, 178.57 per cent, and 13.09 per cent, respectively.
Fidelity Bank closed the session as the most traded equity after it sold 21.5 million units and was trailed by GTCO, which sold 14.9 million units. Neimeth traded 14.0 million shares, UBA exchanged 12.8 million equities, and Transcorp traded 8.9 million stocks.
Investor sentiment was slightly strong yesterday as the market breadth was positive with 13 price gainers and 11 price losers led by AIICO Insurance, which fell by 5.00 per cent to 57 Kobo.
Linkage Assurance depleted by 4.76 per cent to 40 Kobo, Coronation Insurance went down by 4.76 per cent to 40 Kobo, International Breweries depreciated by 2.25 per cent to N4.35, and Transcorp lost 2.19 per cent to trade at N1.34.
On the flip side, NPF Microfinance gained 6.94 per cent to finish at N1.85, Geregu Power appreciated by 6.25 per cent to N323.00, Lasaco Assurance rose by 5.00 per cent to N1.05, Chams grew by 4.17 per cent to 25 Kobo, and Japaul improved by 3.57 per cent to 29 Kobo.
Analysis of the market data indicated losses reported by BUA Cement (1.60 per cent), Nigerian Breweries (0.55 per cent), GTCO (0.25 per cent), and Zenith Bank (0.15 per cent) caused the downfall of the exchange on Friday.
Again, NASD OTC Exchange Valuation Crosses N1 trillion
By Adedapo Adesanya
The market capitalisation of the NASD Over-the-Counter (OTC) Securities Exchange recorded a 5.3 per cent appreciation at the final session for the week, Friday, March 24, to close at N1.01 trillion from N959.06 billion on Thursday.
Business Post reports that this is the second time the value of the NASD OTC exchange would cross the N1 trillion mark.
The first was when Access Bank Plc was admitted to the alternative stock exchange in March 2022 and about a year later, it again crossed the same mark after Purple Real Estate Income Plc joined the platform on Thursday and began trading the next day.
Meanwhile, the NASD Unlisted Securities Index (NSI) grew by 0.5 points or 0.07 per cent yesterday to wrap the session at 730.37 points compared with 729.87 points recorded in the previous session.
The day's single price gainer was Geo-Fluids Plc, which improved its value by 16 Kobo to close at N1.80 per share versus Thursday's closing price of N1.64 per share.
The volume of securities traded by investors depreciated on Friday by 67.3 per cent to 1.7 million units from 5.2 million units, the value of transactions slumped by 87.2 per cent to N3.1 million from N24.3 million, while the number of deals decreased by 78.6 per cent to three deals from the 14 deals carried out in the previous trading day.
Geo-Fluids Plc remained the most traded stock by volume on a year-to-date basis with 462.1 million units valued at N505.0 million, UBN Property Plc stood in second place with 365.8 units valued at N309.5 million, while IGI Plc was in third place with 71.1 million units valued at N5.1 million.
In terms of the most traded stock by value on a year-to-date basis, VFD Group Plc was on top of the chart for exchanging 7.3 million units worth N1.7 billion, followed by Geo-Fluids Plc with 462.1 million units valued at N505.0 million, and UBN Property Plc with 365.8 million units valued at N309.5 million.
Naira Appreciates at Official Market, Loses at Peer-to-Peer, Black Market
By Adedapo Adesanya
It was a mixed bag for the Naira at the foreign exchange (forex) market on Friday as its value closed stronger against the United States Dollar in the Investors and Exporters (I&E) side of the market but was weaker in the Peer-to-Peer (P2P) and the parallel market.
Data showed that the local currency gained 34 Kobo or 0.07 per cent against its American counterpart to trade at N461.33/$1 compared with the previous day's value of N461.67/$1.
It was observed that the Nigerian currency gained weight during the session despite being pressed by FX demand pressure, resulting in the sale of $241.38 million worth of forex at the close of transactions, $161.35 million or 66.8 per cent higher than the $80.03 million recorded in the preceding session.
In the P2P window, the domestic currency lost N1 against the US Dollar to settle at N756/$1, in contrast to the N755/$1 it was sold a day earlier.
In the same vein, the Naira depreciated against the greenback in the black market yesterday by N1 to close at N743/$1 compared with Thursday's closing rate of N742/$1.
However, in the interbank segment, the Nigerian Naira closed flat against the Pound Sterling and the Euro on Friday at N566.08/£1 and N497.72/€1, respectively.
In a related development, the digital currency market was in the red as most of the tokens tracked by Business Post depreciated in price, as the markets reacted to the latest Federal Reserve interest rate hike. The Fed opted to increase rates by 25 basis points (bps) as many had anticipated and signalled one more hike this year.
Bitcoin (BTC) slid by 3.0 per cent to $27,458.80, Ethereum (ETH) dropped 3.8 per cent to $1,745.28, Solana (SOL) lost 6.3 per cent to trade at $20.61, Litecoin (LTC) went down by 2.9 per cent to $92.64, Dogecoin (DOGE) shrank by 2.3 per cent to $0.0748, Cardano (ADA) declined by 2.2 per cent to $0.3586, and Binance Coin (BNB) went down by 1.1 per cent to trade at $323.15, while Ripple (XRP) appreciated by 2.2 per cent to $0.4465, with Binance USD (BUSD) and the US Dollar Tether (USDT) flat at $1.00 apiece.
Latest News on Business Post