Stakeholders Brainstorm at 2017 Africa Oil & Gas Assembly
By Modupe Gbadeyanka
Stakeholders in the oil and gas sector in Africa have converged at Westin in Paris, France to set a roadmap for the continent's booming energy industry.
At the ongoing 2017 Africa Oil & Gas Assembly, experts are gathering to discuss ways to explore emerging opportunities in the industry.
Attracting over 800 executives from June 13-14, the conference is specifically designed to meet potential business partners and investment prospects, identify emerging corporate development opportunities and network with C-level executives from across the industry and the industries that serve it.
Over 80 speakers are in Paris to participate in the over 30 sessions in-front of 800 delegates.
Some of the speakers for the event from Nigeria include Minister of State for Petroleum and Mineral Resources, Mr Ibe Kachikwu; co-founder and Group Executive Director, Sahara Group, Mr Tonye Cole; CFO, Oando Energy Resources, Adeola Ogunsemi; Vice President, Schlumberger, Bayo Adebiyi; Partner, Streamsowers & Köhn, Chiagozie Hilary-Nwokonko; Managing Director, Sahara Energy Upstream, Olajumoke Ajayi; Investment Director and Head of West Africa, Africa Infrastructure Investment Managers (AIIM), Olusola Lawson; and Chief Executive Officer, Proton Energy, Oti Ikomi.
SEC Okays NG Clearing as Central Counterparty
By Aduragbemi Omiyale
NG Clearing Limited, a company incorporated on May 24, 2016, to facilitate derivatives trading in the Nigerian capital market, has been given the licence to operate as a central counterparty (CCP).
The authorisation was given by the Securities and Exchange Commission (SEC), the apex regulatory agency in the Nigerian capital market and this licence became effective Monday, June 7, 2021.
With the registration to perform the function of a CCP, NG Clearing becomes the first organisation to carry out this duty in the country. It means the firm has the authority to clear and settle exchange-traded derivative products.
The Chairman of NG Clearing, Mr Oscar Onyema, expressed delight over this development, noting that it will improve the soundness and safety of the Nigerian financial market.
He said the company will deliver best-in-class post-trade services that manage counterparty credit risk and reduce systemic risk by interposing itself as a guarantor to both parties in a transaction, thus ensuring the successful execution of derivatives and other trades from various trade points in Nigeria.
"NG Clearing will deliver an unparalleled CCP experience for the Nigerian financial and capital markets and will optimise the deployment of its resources to achieve long-term value creation for its stakeholders using a state-of-the-art risk management framework, which complies with global best practices for mitigating settlement risk," he said.
On his part, the Managing Director of NG Clearing, Mr Tapas Das said the company has sufficient financial resources, including a settlement guarantee fund to cover participants' risk exposures.
He noted that members will have access to a wide range of financial reports that equip them with extensive knowledge and enable them to make informed decisions, as well as access to NG Clearing's bespoke clearing and settlement software application which will support the clearing and settlement of derivative instruments across various asset classes i.e., futures and options contracts on indices, equity shares, commodities, currency, rates etc.
"NG Clearing shall be playing a key role in the financial market ecosystem in the region, upholding stability and safety of the marketplace, through an efficient and timely settlement of derivative trades.
"The aim is to strengthen the country's investment environment through solutions that systematically reduce risks, enhance operating efficiency, and minimize costs for all market participants, thereby serving as a catalyst to national development," he stated.
NG Clearing is promoted by the Nigerian Exchange Group Plc and Central Securities Clearing System (CSCS) Plc along with key stakeholders, including Nigeria Sovereign Investment Authority (NSIA), Access Bank Plc, Consonance Kuramo Special Opportunities Fund I, Coronation Merchant Bank Limited, Greenwich Merchant Bank Limited, Union Bank of Nigeria Plc, United Bank for Africa Plc (UBA) and Association of Securities Dealing Houses of Nigeria (ASHON).
CSCS, NGX Lift OTC Exchange by 0.77% After Holiday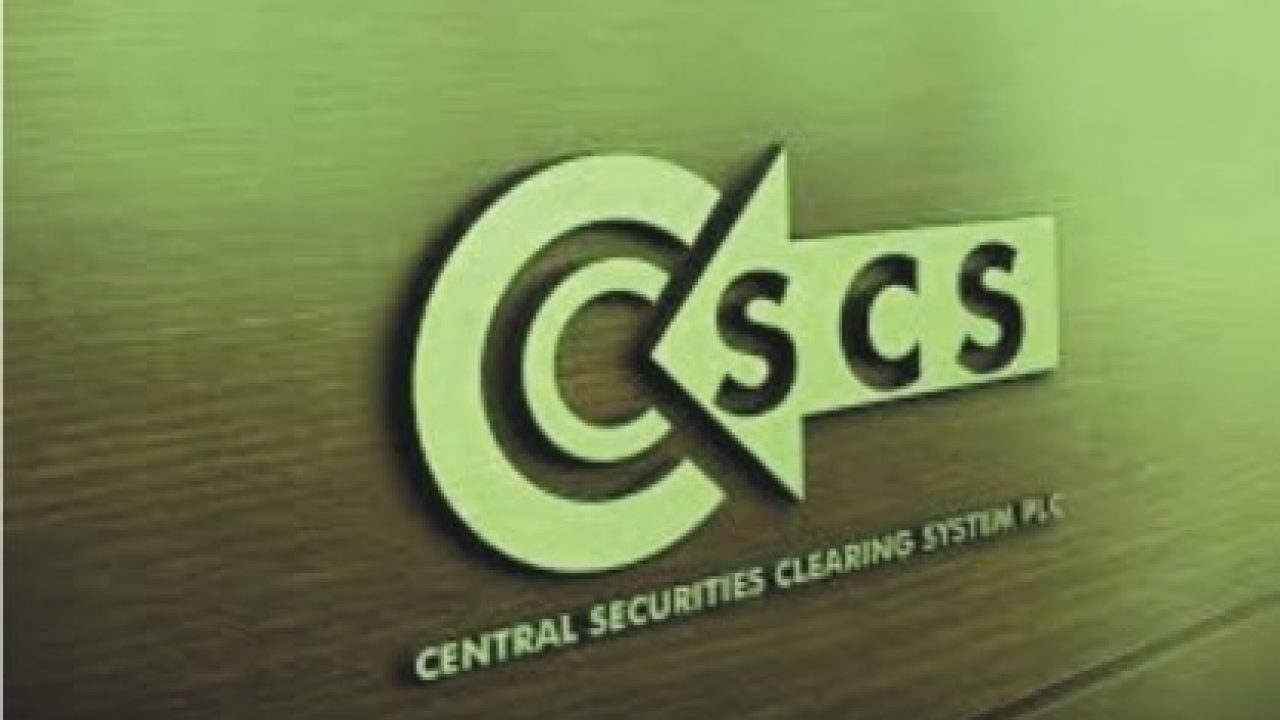 By Adedapo Adesanya
Appreciation in the stock prices of Central Securities Clearing Systems (CSCS) Plc and the Nigerian Exchange (NGX) Group Plc ensured that the bulls remained on the floor of the NASD Over-the-Counter (OTC) Securities Exchange on Tuesday.
It was the first trading session at the OTC Exchange after the public holiday observed on Monday to celebrate Democracy Day in Nigeria. The unlisted securities market appreciated by 0.77 per cent yesterday.
During the session, shares of CSCS increased by 68 kobo or 3.6 per cent to sell at N18.68 per unit compared to N18 per unit of the previous session, while the NGX Group gained 15 kobo or 0.8 per cent to sell for N20.04 per share versus the previous N19.89 per share.
The gains recorded by the two securities expanded the market capitalisation of the bourse by N4.09 billion to close at N534.49 billion in contrast to N530.40 billion it ended last Friday.
Also, the NASD Unlisted Security Index (NSI) increased by 5.76 points during the session to finish at 751.95 points as against 746.19 points of the previous session.
During the session, investors increased the volume of securities traded by 75.8 per cent to 6.5 million units from 3.7 million units, while the value of the trades rose by 74.1 per cent to N129.2 million from N74.2 million, with the number of deals rising by 17.2 per cent to 34 deals from 29 deals.
NGX Group was the most active stock by (year-to-date) with the sale of 266.3 million units worth N6.0 billion, followed by Swap Technologies & Telecomms Plc with 46.6 million units worth N41.0 million and CSCS Plc with 30.9 million units worth N483.3 million.
Also, NGX Group was the most active stock by value on a year-to-date basis with the sale of 266.3 million units worth N6.0 billion, followed by Niger Delta Exploration and Production (NDEP) Plc with 2.9 million units valued at N900.5 million and FrieslandCampina WAMCO Nigeria with 5.9 million units valued at N750.4 million.
Naira Worsens, Sells for N505/$1 at Black Market
By Adedapo Adesanya
The situation of the Naira worsened at the black market on Tuesday, June 15 as it depreciated against the Dollar by N3 to sell for N505/$1 in contrast to N502/$1.
At the same unregulated segment of the foreign exchange market yesterday, the local currency also depreciated against the British Pound Sterling by N1 to close at N716/£1 compared to N715/£1 of the preceding trading session.
In the same vein, the domestic currency went down by N1 against the Euro as it traded at N608/€1 in contrast to N607/€1 of the previous day.
The situation was not different at the regulated Investors and Exchange (I&E) window as the Naira depreciated against the greenback on Tuesday by 95 kobo or 0.23 per cent, selling at N411.75/$1 in contrast to N410.80/$1 it traded at the preceding session.
It was observed that the local currency suffered the loss yesterday as a result of an FX demand pressure as the value of transactions at the market segment increased by 85.6 per cent or $79.46 million to $172.24 million from the previous session's $92.78 million, according to data from the FMDQ Securities Exchange.
However, there was a respite for the domestic currency at the interbank segment, which is the official exchange rate window for the country. The Nigerian currency marginally appreciated by one kobo at the category to quote at N410.12/$1 against N410.13/$1 of the previous session.
Meanwhile, at the digital currency market, the bears were in control as five of the seven tokens tracked by Business Post on Quidax closed in the red.
Bitcoin (BTC) lost 0.9 per cent to close at N20,184,844.70, Ethereum (ETH) also went down by 0.9 per cent to close at N1,263,000.01, while Ripple (XRP) declined by 2.9 per cent to trade at N438.02.
In addition, Litecoin (LTC) went down by 4.1 per cent to trade at N85,602.00, while the US Dollar Tether (USDT) depreciated by 0.8 per cent to sell for N510.57.
On the gainers' angle, Dash (DASH) appreciated by 4.1 per cent to sell at N89,999.00, while Tron (TRX) went up by 0.2 per cent to sell at N36.20.
Latest News on Business Post