Uber, Old Mutual Help Drivers to Earn, Learn, Save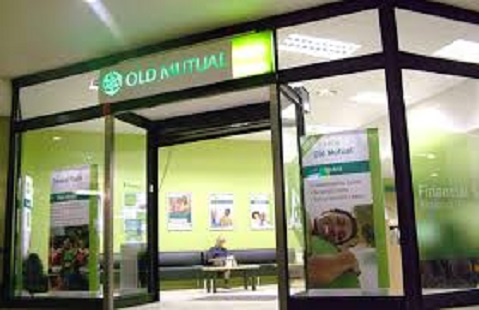 By Dipo Olowookere
In celebration of Global Money Week, Uber and Old Mutual have announced that they will be extending its free money management course that took place in South Africa to its driver-partners in Accra, (Ghana), Lagos (Nigeria) and Nairobi, (Kenya).
The course reflects Global Money Week's theme – Learn. Save. Earn. Driver-partners attending the workshops will be empowered with the skills to manage their finances in order to grow their income and save for the future. Workshops begin this week and drivers will receive an invitation via email to reserve their seat.
Driver-partners across Africa are extremely important to Uber and their own financial wellbeing is an ongoing priority.
The technology and flexibility of the Uber app enables driver-partners to start, run and grow a small business on their own terms. By offering skills development in financial management, Uber can assist entrepreneurs in building sustainable businesses.
Recent statistics illustrate the contribution small and medium enterprises (SMEs) make to high growth economies on the African continent. The Kenya National Bureau of Statistics notes that there are over 17 million SMEs registered in Kenya, with these businesses employing half of the Kenyan workforce. In Ghana, 92 per cent of companies registered are micro, small and medium enterprises and contribute 70 percent to the country's GDP, while Nigeria has seen a 100% increase in small businesses in recent years.
However, this boom in entrepreneurship is not without its challenges. The findings of a study conducted by Invest In Africa (IIA) and Strathmore Business School illustrate that 70 percent of Kenyan SME's fail within the first three years of operation owing to a failure to scale up.
Nigeria's national MSMEs survey conducted by the Small and Medium Enterprises Development Agency (SMEDAN) in partnership with the National Bureau of Statistics (NBS) notes that only 69 percent of SMEs have business plans and 95 percent have no form of insurance.
This lack of planning and financial savvy can cause the business to fail in their early stages. Through targeted education and skills development, entrepreneurs have a much stronger chance of ongoing success.
The Old Mutual On the Money workshops are free to Uber driver-partners in Kenya, Nigeria and Ghana. By attending, they'll learn to understand basic money principles, develop healthy savings habits and plan a path to financial well-being. The workshops were previously run in partnership with Uber in South Africa with great results and positive feedback from the driver-partners who attended.
Zweli Ngwenya, a driver-partner who attended the Old Mutual On the Money workshops in South Africa says, "This course has helped me a lot in learning how to plan my budget."
Alon Lits, General Manager for Uber Sub-Saharan Africa says, "Uber is a passionate champion of innovation, both in the transport sector and in the development of entrepreneurs. With this partnership we can foster the skills of emerging entrepreneurs, empower driver-partners using our app to grow their small business, support their families and begin saving."
John Manyike, Head of Financial Education at Old Mutual, says, "Global Money Week highlights the importance of money management skills and we are excited to be able to play a role in helping entrepreneurs make the most of their hard-earned money. Small businesses are key to driving inclusive economic growth in Africa – and their success will ultimately benefit us all. By extending this partnership with Uber across Africa, we are able to further promote financial fitness across the continent."
Oil Prices Mixed Amid Weakening US Dollar
By Adedapo Adesanya
Oil prices were mixed on Tuesday despite drawing support from a weakening US Dollar, with Brent futures contract down by 37 cents to $84.53 per barrel and the US West Texas Intermediate (WTI) crude up by 92 cents or 1.2 per cent to $78.82 a barrel.
The US Dollar index turned negative after data showed labour costs increased at their slowest pace in a year in the fourth quarter. This occurred as wage growth slowed, bolstering expectations of the US Federal Reserve slowing its interest rate increases.
Investors expect the Fed to raise rates by 25 basis points on Wednesday, with increases of half a percentage point by the Bank of England and European Central Bank the following day.
The rate increase expected at the Federal Open Market Committee's January 31- February 1 meeting would bring the policy rate to the 4.5 per cent – 4.75 per cent range; that's two quarter-point rate hikes short of the level most Fed policymakers in December thought would be sufficiently restrictive to bring inflation under control.
Economists at UBS expect the US Dollar to travel along a weaker path, with limited and short-lived bouts of strength.
"The Fed is getting closer to the end of its rate-hiking cycle. With markets growing comfortable with a terminal fed funds rate close to or at 5 per cent, and US inflation likely to quickly roll over in the first half of this year, downward pressure on the USD should continue to mount," they said in a note.
The Organisation of the Petroleum Exporting Countries (OPEC) panel will likely recommend keeping the group's output policy unchanged when it meets at 2 pm (Nigerian time) on Wednesday.
Meanwhile, a Reuters survey showed 49 economists and analysts expect Brent crude to average more than $90 a barrel this year, the first upward revision since October, with gains likely driven by demand from the world's second top consumer, China.
China has been easing stringent COVID-19 restrictions this month, with the country reopening borders for the first time in three years.
Analysts noted that China's reopening is supporting demand prospects for oil.
Economy in Danger, Nigerians Suffering—Lagos Assembly
By Aduragbemi Omiyale
The Lagos State House of Assembly has accused the Central Bank of Nigeria (CBN) of compounding the woes of Nigerians through the Naira redesign policy, which it said has also put the economy in danger.
Speaking through its Speaker, Mr Mudashiru Obasa, the Lagos Assembly commended the National Assembly for putting pressure on the Governor of the CBN, Mr Godwin Emefiele, to ensure that Nigerians would still be able to take their old currency notes to the banks after the current deadline of February 10, 2023.
At the plenary on Tuesday, legislators in the state parliament noted that even though the policy was a good one, its timing was wrong as it had further thrown the country into economic chaos, which could become difficult to resolve if urgent steps are not taken.
Mr Obasa noted that the concern of the lawmakers had to do with the pains, anguish and anger spreading among Nigerians over their inability to access the new currency.
"Economists have said most times you cannot use new currency to control inflation, it doesn't achieve the purpose most times," Mr Obasa said, adding that the intention of the policy, as claimed by CBN, had been defeated owing to the various complaints from experts and people across the country.
The Speaker said the CBN should have engaged stakeholders while citizens should have been adequately carried along rather than an 'overnight' policy by the apex bank.
"There are people in the rural areas. It is obvious that the additional 10 days are not even going to be enough.
"The idea is a good one, but the way it is being implemented will have an adverse effect on the people.
"We need to commend the National Assembly for showing quality representation and prompt action to intervene for an extension of the deadline," he noted.
The Speaker said that in other countries, old currencies are not discarded in a rush but allowed to fade out of the system gradually.
Mr Rotimi Olowo, the lawmaker representing Somolu Constituency 1, who moved the motion, sought an extension of the deadline till July 2023 in line with the resolution of the National Assembly while noting the suffering the policy had brought on Nigerians.
He complained about the unavailability of the new notes and the effect on the people, including small business owners and those in rural areas.
Contributing to the motion, the chairman of the House Committee on Public Account, Mr Saka Solaja, argued that financial policies are not implemented the way the CBN had gone about the Naira redesign.
"We see videos of people beating themselves mercilessly at ATMs, yet there is no money," he lamented while supporting the call for an extension of the deadline by the CBN.
On his part, Mr Richard Kasunmu argued that the timing of the policy was not right, especially as the country was still grappling with challenges of effective internet connectivity.
He recalled how he spent five hours a day earlier trying to make an electronic transfer of N55,000 to resolve an emergency situation.
"We should be looking at the larger Nigerian people. If we want to survive the Nigerian economy, this should not be a good time for such policy," he said.
On his part, Mr Victor Akande stressed that Mr Emefiele breached a part of the CBN Act concerning the policy, while his colleague, Mr Setonji David, noted that, "All over the world, CBN governors are economists, not bankers like Emefiele.
"Our people are suffering, and the money can't be found at the ATMs. If you go to the ATMs, you would see how people are struggling," he lamented.
Emefiele Says Banks Will Accept Old Naira Notes After Deadline
By Dipo Olowookere
The Governor of the Central Bank of Nigeria (CBN), Mr Godwin Emefiele, has confirmed that Nigerians who could not deposit their old Naira notes before the deadline would not lose their funds.
Speaking on Tuesday when he appeared before an ad-hoc committee of the House of Representatives chaired by Mr Alhassan Ado Doguwa, he said banks will continue to accept the old N200, N500, and N1,000 notes after February 10, 2023.
Nigerians were earlier given till Tuesday, January 31, 2023, to swap their old currency notes for the newly redesigned banknotes.
But after much pressure, the CBN obtained approval from President Muhammadu Buhari to shift the deadline forward by 10 days.
Last week, the Speaker of the House of Representatives, Mr Femi Gbajabiamila, threatened to sign a warrant of arrest on Mr Emefiele over his refusal to appear before the lower chamber of the parliament to explain the policy to lawmakers.
On Monday night, while speaking on a television programme monitored by Business Post, Mr Doguwa said the House would expect the CBN chief to appear today or risk being arrested by the police.
This morning, he was at the National Assembly to face the lawmakers, and during his speech, he said banks would continue to accept the old notes after the deadline in line with section 20, subsection 3 of the CBN Act, which says even after the old currency has lost its legal tender status, the bank is mandated to collect those monies.
"In agreement with the House of Representatives resolution and subject to section 20, subsection 3, which says even after the old currency has lost its legal tender status, that we are mandated to collect those monies. I stand with the House of Representatives on this.
"What does that mean? It means if you have monies you are unable to deposit to your bank after the expiration, we certainly will give you the opportunity to bring them back into the CBN, we redeem it and pay it into your bank account, or we exchange it. In that case, you do not lose your money.
"I want to appeal to you, this is not an easy exercise, but we are happy that in 19 years, we are able to carry out this important part of our mandate. We are grateful that we are doing it. We want the support of all Nigerians," Mr Emefiele said.
Latest News on Business Post