Merck Partners UNESCO, AU to Reward Researchers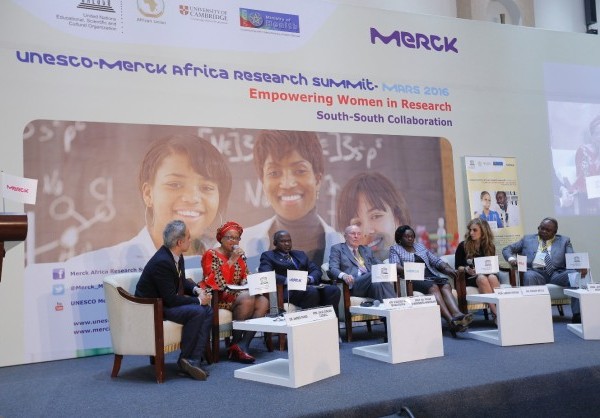 By Dipo Olowookere
Leading science and technology company, Merck, has collaborated with UNESCO, African Union, Ethiopia Ministry of Health, University of Cambridge and Institute Pasteur International to reward the 2016 UNESCO–Merck Research Award winners.
The nine winners under two categories, 'Best Young African Researchers Award' and 'Best African Women Researchers Award', were announced during the 2nd UNESCO-MARS Summit 2016 held in Addis Ababa, Ethiopia.
"We are very happy to partner with UNESCO, African Union and Ethiopia Ministry of Health to achieve the important goals of improving women health and empowering women in research, as they are still under-represented in Africa," Frank Stangenberg-Haverkamp, Chairman of the Executive Board and Family Board of E. Merck KG emphasized at the inauguration of the UNESCO-MARS 2016 Summit.
Yifru Berhane, Minister for Health in Ethiopia said, "We are very happy to partner with Merck, UNESCO and Africa Union to build research capacity in Africa with the focus on young researchers and women researchers and to define policies to enable high quality research in the continent".
"This is the first time the UNESCO-MARS is launching the 'Best African Woman Research Awards' with the aim of promoting women in STEM (Science, Technology, Engineering and Mathematics) that has seen five women researchers from across Africa being recognised for the quality of their research.
"The awards are in line with this year's UNESCO-MARS 2016 theme that supports empowering women in research and building research capacity in Francophone and Anglophone Africa to ultimately improve women health in the continent," emphasized Rasha Kelej, Chief Social Officer, Merck Healthcare.
Beatrice Nyagol from Kenya Medical Research Institute was awarded the 1st Woman Researcher Award while Rogomenoma Ouedraogo from Laboratory of Biology and Molecular Genetics University, Burkina Faso received the 2nd Woman Researcher Award. The 3rd, 4th and 5th Woman Researcher Awards were granted to Sandrine Liabagui ep Assangaboua from Gabon; Maria Nabaggala from Infectious Diseases Institute, Uganda and Martha Zewdie of Armauer Hansen Research Institute, Ethiopia respectively.
The three categories of the 'Best Young Researchers Award' were given to two female and two male researchers with the 1st Award going to Patricia Rantshabeng from University of Botswana and the 2nd Award to Constantine Asahngwa from Cameroon. The 3rd Award were given to both; Tinashe Nyazika of University of Zimbabwe and Lamin Cham from the National Aids Control Program, Gambia.
"The awardees who are final PhD students and young investigators based at African research institutes and universities were selected based on the abstracts they submitted which were very impressive and related to Infectious Diseases with the aim to improve Women Health, which is the focus of UNESCO-MARS 2016," emphasized Rasha Kelej.
UNESCO–MARS 2016 has brought together more than 200 researchers from more than 35 African countries to discuss the generation, sharing and dissemination of research data and to prepare for the road ahead in developing Africa as an international hub for research excellence and scientific innovation.
Of the 200 researchers attending the Summit, 60% are women. This is contributing to one of the main objectives of UNESCO-MARS, which is empowering women in research.
The Summit for the first time, is also addressing both Francophone and Anglophone Africa and has attracted researchers from 11 French speaking countries of Senegal, Rwanda, Gabon, Benin, Congo, Cameroon, Gambia, Burkina Faso, Morocco, Niger, Burundi. Researchers from English speaking countries are drawn from Namibia, South Africa, Ghana, Kenya, Zimbabwe, Nigeria, Sierra Leone, Zambia, Tanzania, Uganda, Malawi, Liberia, Botswana and Ethiopia. In addition, researchers from Arab speaking and Portuguese speaking countries such as Egypt, Angola and Mozambique are in attendance.
The 2nd UNESCO MARS Summit is providing a unique opportunity for Africa's young and talented scientists to share their research output and findings with the top echelon of scientists from Africa and abroad. It is also an opportunity for networking and career development. The Summit is presenting a platform where young scientists are able to discuss the enabling environment for better research among others.
"The researchers attending the two-day Summit are benefiting from diverse and rich scientific sessions that are focusing on the relation between infectious diseases and cancer in women; untreated infectious diseases and the high prevalence of infertility in Africa; and participating in discussions to identify scientific research priorities for evolving health needs to address infectious diseases such as Malaria, Schistosomiasis and Zika in relation to women health," Rasha Kelej emphasized.
The Summit theme of "Infectious Diseases and Women Health" is informed by the fact that for many infectious diseases, women are at higher risk and have a more severe course of illness than men for many reasons including biological differences, social inequities, and restrictive cultural norms. Therefore, efforts to recognize and reduce health disparities among women have particular relevance for global health," Uganda Minister of State of Health, Sarah Opendi emphasized.
Up to 15 African ministers of Health; Education; Science and Technology and Gender & Social Development participated in two ministerial high level panels at the UNESCO-MARS 2016. The ministers in discussions committed to support the building of research capacity at country and regional level, and the development and enforcement of policies to guide and promote scientific research for the benefit of Africa. They also pledged to enhance efforts to empower women in research.
The first ministerial high level panel on "Defining interventions to advance research capacity and empower women in research to improve women health in Africa," involved: Sarah Opendi, Minister of State of Health, Uganda; Idi Illiassou Mainassara, Minister of Public Health, Niger; Julia Cassell, Minister of Gender, Children and Social Development, Liberia; Jesús Engonga Ndong, Minister of Education & Science, Equatorial Guinea and Prof. Frank Stangenberg-Haverkamp, Chairman of Executive Board and Family Board of E.Merck KG.
The second ministerial panel on "Research and policy making gap in Africa – challenges and opportunities – Africa as a new international hub for research excellence and scientific innovation," included: Prof. Yifru Berhane, Minister of Health, Ethiopia; Prof. Afework Kassu Gizaw, Minister of Science and Technology, Ethiopia; Dr. João Sebastião Teta, Secretary of State, Angola; Zuliatu Cooper, Deputy Minister of Health and Sanitation, Sierra Leone and Rashid Aman, Chairman, Kenya National Commission for UNESCO.
200 Undergraduates to Enjoy Stanbic IBTC N80m University Scholarship Scheme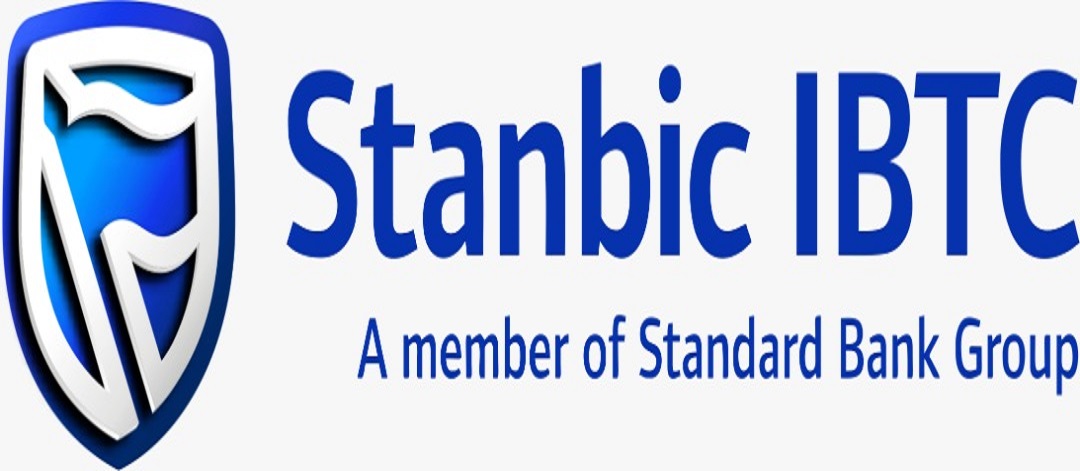 By Aduragbemi Omiyale
No fewer than 200 undergraduates who performed well in the University Tertiary Matriculation Examination (UTME) will enjoy N80 million worth of educational support from Stanbic IBTC Holdings Plc.
The funds would be disbursed to the beneficiaries under the Stanbic IBTC 2023 University Scholarship Award Scheme.
The selection process for the scholarships was rigorous and fair, with beneficiaries chosen from each of the six geo-political zones in Nigeria. The candidates were carefully evaluated based on merit, taking into account their exceptional academic performance, the organisation said.
The 200 scholarship recipients will be able to pursue their dreams with financial confidence, knowing that Stanbic IBTC will stand firmly by their side.
The company disclosed that the money would be given to the students in annual instalments over the course of four academic years. It would provide recipients with the essential financial assistance required to meet their educational expenses.
Subsequent disbursements will be contingent upon the beneficiaries fulfilling certain criteria. These criteria include maintaining their enrolment in the universities and degree programs to which they were admitted, as well as adhering to the academic and administrative policies set forth by their respective institutions, the firm stated.
By ensuring compliance with these requirements, the recipients can continue to receive the scholarship throughout their academic journey, facilitating their uninterrupted pursuit of higher education, it added.
"At Stanbic IBTC, we recognize the importance of education and its role in shaping the future of our great nation, Nigeria.
"Our principal objective for this scholarship is to provide unlimited opportunities for bright, young Nigerians who have demonstrated academic merit," the chief executive of Stanbic IBTC, Mr Demola Sogunle, said.
He noted that the number of annual scholarship recipients was increased from 100 to 200, as education should not be a luxury reserved for a select few but accessible to all.
By investing in the academic journeys of these exceptional students, the leading end-to-end financial institution will not only make a difference in their lives but also contribute to the development and prosperity of the nation as a whole.
Wema Bank Employees Donate Items to Isale Eko Grammar School
By Modupe Gbadeyanka
It was an exciting moment for students of Isalẹ Eko Grammar School, Lagos and a fulfilling time for employees of Wema Bank Plc when they delivered some tables and chairs to the institution last Friday.
The items were donated to the school as part of the financial institution's corporate social investment (CSI) initiative aimed to contribute to the development of education in the country, especially in its host communities.
It was gathered that Wema Bank employees purchased the items for the school by contributing the salaries under the Salary for Love campaign of the lender.
The bank expressed optimism that the items would undoubtedly transform the learning environment, creating a haven of comfort and inspiration for the students as they embark on their academic journeys.
Apart from the furniture donation, Wema Bank extended its support even further by bestowing scholarships upon two students of Isalẹ Eko Grammar School.
These scholarships, provides invaluable financial assistance and will serve as stepping stones for these exceptional students as they unlock their full potential and courageously chase their dreams.
At the presentation of the items to the school, the Head of Credit Risk Management at Wema Bank, Mr Uchenna Obazeh, emphasized the bank's firm belief in the transformative power of education.
He commended the unwavering dedication of Wema Bank's staff members and their resolute commitment to supporting education within the community.
"Through the 'Salary for Love' initiative, our employees have showcased their exceptional devotion to shaping a brighter future through education. We are humbled to contribute to the growth and development of Isale Eko Grammar School, as we remain steadfast in our mission of corporate citizenship," he said.
In his remarks, the Principal of Isalẹ Eko Grammar School, Mr Mukaila Olatoye, expressed deep gratitude on behalf of the institution, recognizing the profound influence this generous donation will have on the students' educational pursuits.
Also, the students thanked Wema Bank for the donation.
Business School Netherlands Retains Tier One Global Rating
The Business School Netherlands has been ranked again among the TIER ONE Global MBA Business Schools in the latest edition of the CEO Magazine Global MBA Rankings.
The Action Learning Business School has received ranking and recognition for over 10 years in a row.
Excellence has become timeless at BSN as Venture capitalists, Global CEOs, and Directors of International Corporations and Multinationals continue to rate the quality of Action Learning MBA graduates from the Business School among the best in the world, using a system entirely geared and weighted towards fact-based criteria.
CEO Magazine has been showcasing top business schools from around the globe since its first launch in 2008.
In 2012 the publication launched its annual Global MBA Rankings, profiling MBA, Executive MBA and Online MBA programmes.
Over the last 35 years, Business School Netherlands has trained over 7000 Action Learning MBA graduates who are now top business transformation leaders who are result and growth driven in different sectors of today's disruptive, volatile, unpredictable, ambiguous, risky and diverse business world.
Business School Netherlands is present in The Royal Kingdom of Netherlands and has study centres in different locations across the globe, including Lagos, Abuja and Port-Harcourt in Nigeria.
Latest News on Business Post