2019: The Need To Try Something Different
By Comrade Omaga Daniel
With the recent developments in our polity, it is has become very glaring that the major political parties in Nigeria have run their full cycle.
There is no sign of reinvention or rejuvenation. It's the good old "maintenance of status quo" syndrome.
Our parties have become ventures that thrive primarily for the well-being of 'cabals' and 'king makers'.
This is a situation that has relegated the ordinary citizens who have little or no stake to the background after the usual offering monies, beer and stomach infrastructure in the words of Ayodele Fayose that are offered during elections. Indeed, we've got our party politics wrong as people!
We've made it hard for our President to deliver and for a broad, inclusive progress to occur. It is either the boko haram insurgents, herdsmen, militants or separatists are promoting trivialities and divisive tendencies as against our collective aspiration, or a section that believe they are the ones "born to rule" without recourse to other tribes or region.
I daresay much of our dysfunction emanates from our 1999 constitution which we all agree requires changes here and there. Indeed, the recent move by the National Assembly to review the constitution is laudable.
In my humble opinion, I have come to the conclusion that a generational change in leadership and the emergence of credible independent candidates is required to make a real difference and force the political parties to reform. In nearby Central African Republic, over ten candidates stood for their last presidential elections. In the recently concluded Kenya general elections, the inspiring stories of twenty-four year old Simon Muturi, who campaigned on bicycle, twenty-three year old John Paul Mwirigi, who campaigned on foot and thirty-four year old Stephen Kipyego Sand who made history by winning the gubernatorial elections in Nandi county are still fresh in the minds of Africans and political observers across the globe. This is indeed, a clear indication that the times are changing and Nigeria cannot afford to remain in the abyss.
Consultations and campaigns for the 2019 general elections have commenced in earnest and as usual, Nigerians are still waiting to take turns at the two main political parties whether they deliver or not.
The political parties have become the machinery through which the common wealth of the people is dispensed. Membership in a ruling party brings immunity from prosecutions, job opportunities and power often to be abused. Ethnicity, religion and political party affiliation is placed above competency and so mediocrity and poor leadership is what Nigerians get at the end.
The ruling party has become so powerful in the hands of a few individuals while other parties in the opposition have become irrelevant. Try as they may, the system is stacked against them. If Nigeria wants to lead the way again as a real democracy, the 2019 general elections is time to try something different.
There is no real separation of powers in Nigeria's political arrangements, because we don't operate on the principles of checks and balances; where the various arms of government, the executive, the legislature and the judiciary serve as a buffer against the possible excesses of each other.
In Nigeria, what we have is a "supreme executive" that lords over other arms of the government. In fact many parliamentarians aspire to be members of the Executive which basically does as it pleases. That is why someone who had served for twelve years as a senator would still want to be governor or minister.
In Nigeria, we believe that the governing party must also have the majority in the parliament as this will make governance effective and once the table doesn't turn in this direction, the elephants continue to fight at the expense of the poor masses.
The President, governors and their teams believe they are more powerful than the representatives of the people and it is not to be so.
This winner takes it all mentality often synopsize the power play dynamics in our polity and this has tiptoed our achievements as a nation. There are very credible leaders scattered everywhere in Nigeria and some of these people don't belong to any party. Those that even belong are hardly given the opportunity to lead.
We are enmeshed in a complacent pool where election winners hardly build bridges. Instead, for daring to contest at the first instance, the anti-corruption crusaders who many perceive to be selective in their fight and often acting at the whims and caprices of the ruling party will come after you like vultures preying a dead lion.
Appointments are guided primarily by party affiliation rather than merit thus, making the wheels of development to grinds slowly.
Some schools of thought are of the opinion that Nigeria is immature for democracy. They say the two major political parties are the problem. They equate democracy with the two political parties. I disagree with this view. We can have independent candidates at all levels and still have a democracy. I've gotten used to people pouring scorn on the idea of an office holder who belongs to no party. This is what the defenders of the status quo do. They make sure to remind the gullible electorate that, that's an impossible scenario; that to hold an office you have to be part of a party; so that your policies can go through, so you can have people who will work for you. Being in opposition is the most dreaded prospect for party operatives. So they will do whatever it takes to attain power; and do whatever they can to frustrate the governing party when in opposition.
Real power resides with the people whom the legislature represents. It is quite unfortunate that Nigerians have not fully realized these potentials. If they do, the forthcoming general elections will say it all. Democracies are advancing everywhere in the world and we cannot continue to practice political recycling instead of political rejuvenation.
In all ramifications, I think selecting leaders at the various levels of parliament from the same party as the President, governors and Local Council Chairmen only serves to deepen the practice of power rarity that plague our politics today.
The 2019 general elections will provide another ample opportunity if Nigerians are inclined to try something different. I don't mean a different party but a different concept such as an ''Independent candidate'' and support for a generational change in leadership. If we are able to achieve this, it will send a strong signal to our contemporaries that our democracy is attaining maturity.
We need leaders who are not obligated to any one group but to the people. It is high time Nigerians got tired of politics as usual. We are in dire need of a meritocracy but that will only remain a figment of our own imagination with our current political impasse. There is a "wind of generational change in leadership" blowing across the world today. People are tired of politics as usual. They are tired of the shenanigans of the political establishment. They want something different. Not a new version of what exists but something entirely different.
History has it of societies that made quantum leaps once they broke away from the established arrangements. With the retinue of political leaders in France, the electorate still settled for thirty-nine year old Emmanuel Macron as their president. We must dare to try out new things! Change is a continuous process that doesn't come easy because of the unknown. We haven't failed as a nation. We now know a thousand things that won't work, so we're that much closer to finding what will and as such, the younger generation must take it upon themselves to deliver Nigeria from political parties in their current form.
Comrade Omaga E Daniel is the Executive Director, Beyond Boundaries Legacy Leadership Initiative (BBLLI) and can be contacted with omaga.daniel@gmail.com.
AI Could Completely Transform Interactive Advertising
By Marcellus van der Merwe
In recent months, you have probably seen a plethora of image and text posts produced by artificial intelligence (AI) applications, with DALL-E and ChatGPT featuring as the most popular in their respective fields. For the curious-minded, you may well have already experimented with these or other AI apps. Inevitably, as is the case with any new attention-grabbing app, follows a lot of media speculation on how the application could transform a variety of jobs and industries. 
But what about interactive advertising? This is a question worth asking. The sector is, after all, poised to be worth $123.3 billion by 2030. Advertising has also been at the forefront and the driving seat of many major technological shifts that have defined the past two decades. Search and social media, in particular, owe much of their growth and profitability to advertising revenue while also forcing the industry to evolve in new and exciting directions.
AI has the potential to be similarly transformative. While many marketing companies already use AI for numerous functions, including data intelligence and analysis, it's also clear that marketing is just beginning its AI journey. In the coming years, AI could result in unprecedented evolutionary leaps forward for interactive advertising, especially in creative execution. 
Digging through the data 
With that in mind, it's worth reiterating how big a role AI already plays in marketing, with its ability to understand and analyse large amounts of data, in a condensed amount of time. Remember, to provide truly personalised experiences expected from advertisers, large amounts of data are required. However, the task of manually pulling apart data and extracting useful intelligence can be incredibly time-consuming and expensive. AI automates a lot of that heavy lifting whilst ensuring that data is kept accurate and up-to-date. 
As a result, marketers alike gain a clearer idea of which channels are able to best deliver against the spend placed on them, as well as the types of messaging working for which segments. This is highly beneficial for an industry that historically had a hard time demonstrating precise value. 
It's also worth noting that many of the platforms so successfully used by marketers are making successful use of AI. Spotify, for example, uses it to ensure its position in the market as the preferred audio streaming platform. AI analyses listener habits and builds custom playlists based on previous listening and serve them to the user on a daily basis, ensuring the music served is curated from previous preferences of audio chosen. 
The creative element
AI is already starting to go one step further. Increasingly, it plays an important role in helping marketers deliver creatively excellent, interactive experiences that meet the needs and wants of consumers.
A number of companies, for instance, are already making use of AI-powered chatbots to ensure their consumers are directed to the correct products or services. This approach recognises that marketing can play an important role in providing great customer experiences. It is also one that we can expect to see employed more frequently in the future, having been successfully applied to sectors as diverse as make-up and DIY.
But the text and image creation capabilities of applications such as ChatGPT and DALL-E could easily take those crucial steps further. The conceptualisation would still be done by humans, of course, but there is massive potential for a big shift in interactive advertising. Imagine, for example, being able to provide text, visual, and even audio-visual marketing experiences (the same AI tech used in deep fakes has legitimate uses, too) that are truly unique to every consumer who sees them.
With those abilities locked in, advertising agencies can surprise and delight customers in new and innovative ways. For example, with in-store or event activations, if consumers were able to see their own customised creative in just a few prompts, customers would feel like they've created something truly unique for their favourite brand.
Fostering individual connections
Ultimately, you have the potential to achieve a huge shift in how people perceive companies advertising to them. Whereas previously, questions may have arisen from consumers on exactly how companies know so much about them, instead now, they'd simply feel that a company actually 'gets' them as individuals. And essentially, instilling feelings of relatability and understanding is foundational to building the kind of real, meaningful, and lasting relationships that every company should strive for. 
It's a future vision on the cusp of becoming a reality. As such, it's something that all advertisers and marketers should be moving towards and striving to achieve from the get-go.
Marcellus van der Merwe is the Spotify Sales Lead at Ad Dynamo by Aleph
What Tech Takeoff Could Mean for Industries Across Board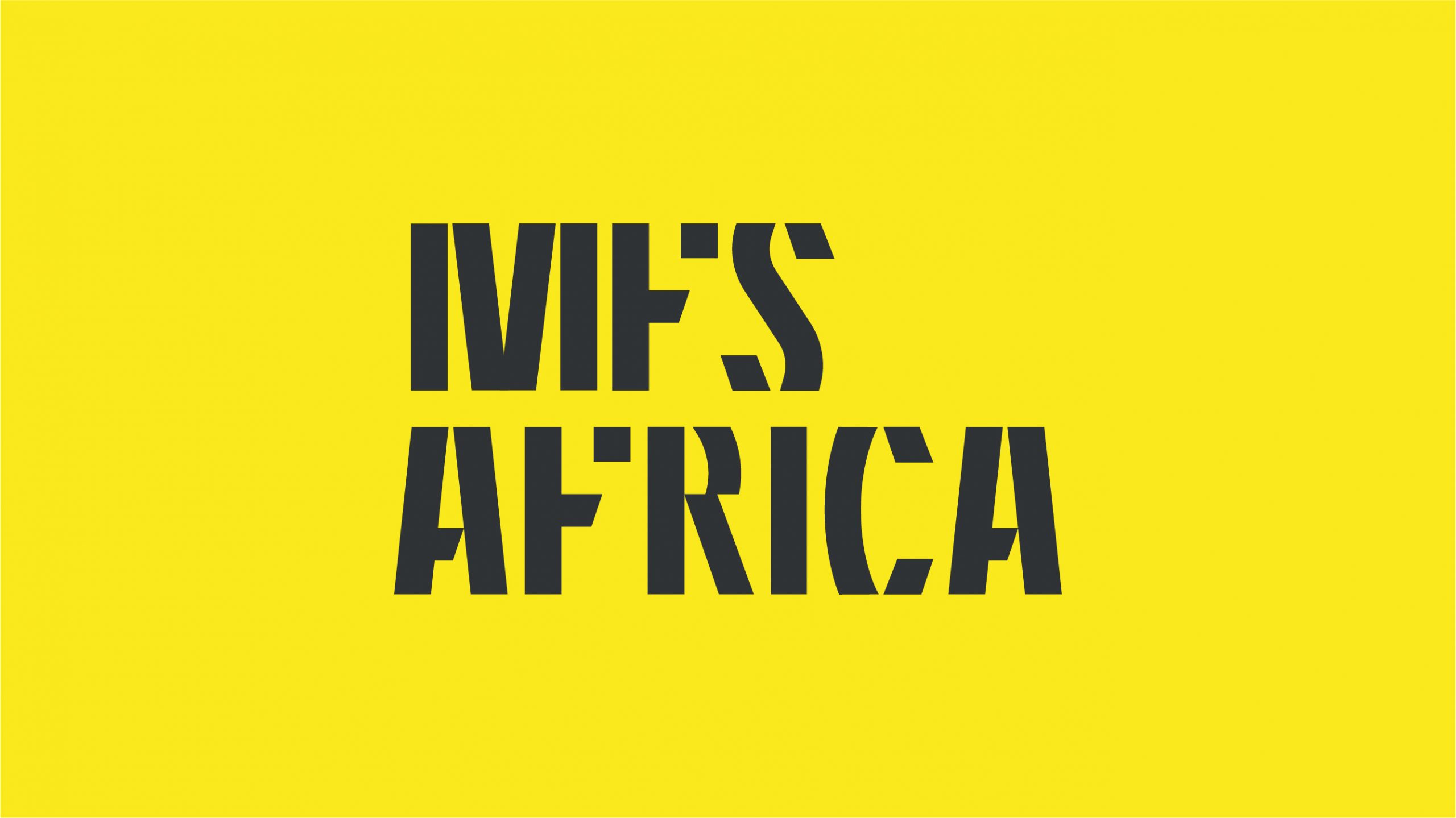 It's no secret that technology across the continent is burgeoning at unprecedented rates. Homegrown innovations that speak to socio-economic bottlenecks are plenty due to increased access to resources, training and development, and investment. This can largely be attributed in part to the growing number of 'technology hubs' being established on the continent that are fostering innovation for startups and helping to bridge the gap to a more developed and economically sustainable continent. 
According to the World Economic Forum (WEF),  92% of Africa's investment in technology is won by Nigeria, Egypt, Kenya, and South Africa, which account for a third of the continent's start-up incubators and accelerators. While these four regions lead the way in terms of technology hubs, regions such as Zanzibar, Tanzania, through its new initiative 'Silicon Zanzibar' are joining the race to attract and relocate technology companies and workers from across Africa and beyond to the island. 
The continent has a long way to go if it is to reach the record figures raised by US startups. As we continue to bear witness to the continued rise of innovative solutions from the continent, here's what an increase in local tech hubs could mean for industries and what to take into consideration:
Increased partnerships and collaboration
Africa has been at the forefront of world-class innovation for a long time, especially when it comes to homegrown technology solutions that speak to and solve socio-economic problems in communities across the continent. Countries such as Kenya and Nigeria have been at the forefront, but the likes of Tanzania, Uganda and Ghana are establishing intentional tech ecosystems that foster entrepreneurship and skills development, which will open up endless possibilities, particularly for fintech, an industry that is rapidly growing, evolving and one that has often relied on foreign investment.
"At MFS Africa, we have always believed that the only currency is access, and while we continue to, through our own efforts, create, advocate for, and partner to enable borderless transactions across the continent, the growing 'tech hub' culture in Africa will, in the long run, allow us to identify talent and collaborate with and partner with more start-ups. It also has the potential to increase dialogue with governments in regions like Tanzania, where we have partners, as we continue to transform the lives and realities of Africa and the diaspora," says Cynthia Ponera, Regional Sales Director for East Africa at MFS Africa, a leading digital payments hub in Africa that works continuously with trusted global partners across Africa to connect African consumers to each other and to the global digital economy.
Sufficient power for the necessary infrastructure 
"When we talk about Africa's quest to be a global tech hub, we need to ensure that we're also considering the tech needed to power the foundational infrastructure that supports this ambition," says Matthew Cruise, Head of Business Intelligence at Hohm Energy.
According to the United Nations, some 570 million people in Africa have no access to electricity, which drastically hampers socio-economic development or poverty alleviation for those without this basic human right. Renewable energy in the form of solar energy is the most viable option for addressing this challenge, as the continent holds some of the highest solar radiation numbers in the world. 
The inability of Eskom to meet the energy needs of Africa's most industrialised country is widely known. But surprisingly, South Africa's energy crisis has created opportunities for companies and investors to meet the demand for renewable energy alternatives. We see considerable innovation in solar solutions locally and throughout Africa for addressing power outages, and many of these will be replicated in Europe and other first-world countries as they, too, start to grapple with rising fuel costs and power outages. 
As the technology to harness this renewable resource becomes both more sophisticated and more cost-effective, governments and businesses alike need to embrace this as the solution to one of the continent's most fundamental infrastructure challenges.
Attracting more investment through unique solutions
Tony Mallam, Managing Director of bitcoin micro-saving and investing fintech platform, upnup advises that "entrepreneurs wanting to leverage the potential opportunities of a global Africa tech hub wave should think about building solutions that are unique to Africa, such as the huge unbanked and the 'Know Your Customer' KYC'ed population, estimated to be at least 57% of the continent's population.
""The Opportunity provided by Africa's high mobile internet penetration will allow investors to leapfrog last generation infrastructure into cutting-edge solutions. Governments would need to support this opportunity by providing the right infrastructure, a safe regulatory environment, minimal red tape and tax incentives,"explains Mallam.
Training, developing and upskilling will be crucial
Building the continent's tech and digital capability needs to run parallel with skill development. The World Bank estimates that by 2050, half of Africa's population of 1 billion people will be under the age of 25, suggesting that the workforce of the future is based here. But in order to effectively harness the potential of this workforce, we need to ensure we're training, developing, and upskilling people in a relevant and sustainable way. 
Salesforce's Authorised Training Partner and Workforce Development Partners in South Africa are committed to bringing fit-for-purpose skills into the ecosystem to meet the demands of the future workplace and to also ensure we're leveraging technology for the greater good. And partnerships are central to reaching these objectives. 
"Indeed, if Africa is to realise its ambitions of being a global tech hub, it is imperative that all the various stakeholders—government, business, civic organisations and educational institutions – work collaboratively. At Salesforce, we believe business is a platform for change and thus has a central role to play in Africa's tech future'" says Zuko Mdwaba, Country Leader and Area Vice President, Salesforce South Africa.
Access is key and healthtech is central to that 
It is imperative that any reference to tech on the continent makes special mention of health tech, where the room for growth is exponential. In fact, the African healthcare market is expected to be worth US$259 billion by 2030, pointing to an opportunity that cannot be ignored.
"Three thoughts come to mind of how healthtech can significantly impact the continent's different markets for the better: It can provide access to cheaper healthcare, provide access to healthcare in your pocket (such as telehealth), and technology can play a role in bridging the skills gap and helping medical practitioners do more with less resources," says Bongani Sithole, CEO of Founders Factory Africa. 
He adds that based on their own experience at Founders Factory Africa, these are problems healthtech can solve, with its ability to improve the lives of users. "In our portfolio alone, Viebeg is enabling hospitals to order medical equipment without paying for it upfront. Neopenda has developed a product – the neoGuard – that is a clinical vital signs monitor for infants and other patients in resource-constrained areas. Healthtech can be successful, especially when innovation is applied in ways that solve pain points of health users on a daily basis."
Improved connectivity will improve competition in business
Africa's internet penetration is currently half the global average of 62.5 per cent.This affects not only consumers but also small businesses across the continent.
This, along with findings that revealed that  South Africa saw a 66% growth in e-commerce in 2020 indicates that in order to compete and even scale, SMEs need affordable access to the internet. Currently, SMEs that have limited or no access to the internet are stunted in their ability to increase market share and reach new audiences. Head of Marketing and Communication at online booking platform Jurni, Tshepo Matlou says, "With more tech hubs in Africa, will automatically come increased connectivity. This  will in turn lead to more SMEs being able to embrace and leverage online opportunities ultimately allowing them to hold their own in a competitive market.".
4 Methods of Meeting Customers At Their Pain Points Instead Of Just Selling
Every business is founded to solve a customer problem, and the vast majority of products and services are designed to alleviate a specific customer pain point. But it is still important to let each customer know how their specific problems are being solved.
One of the best ways to build brand credibility is to understand a customer's journey and build long-term relationships with them. In this article, we ask industry professionals how they meet the needs of their customers.
Build engagement with customers
It's no secret that we live in a time of unprecedented technological acceleration. Nowhere is that more true than in the customer experience space. Things that, ten years ago, seemed completely impossible are now commonplace and almost expected.
"Many organisations want to make changes in line with accelerations in technology and customer experiences, but the range of options available out there stops them from even starting, or worse, they settle for an option that they deem to be "good enough," comments Brent Haumann, Managing Director at a digital communications firm, Tilte.
Importantly, however, is that as technology accelerates, so do customer expectations, and what was considered good enough yesterday is not good enough for tomorrow. It is critical that organisations aim to meet and even exceed these expectations because if they don't, their competitors will happily oblige.
"The problem is that engaging customers is not about sending an email or introducing a chatbot." Anyone can do that. It's about how to get your customers to actually engage with your brand and build a loyal relationship that will see their customer lifetime value grow. This is a lot more difficult and requires expertise in these spaces." concludes  Haumann
Enhance the user experience
While the use of technology to streamline customer-facing processes is an integral part of SME growth, the user experience of such technology can often become a pain point for the business if the right tool is not chosen.
"While SMEs need technology to reduce manual tasks and automate repetitive processes, complicated software packages and platforms can be more of a hindrance than a help. "In fact, as many as 70% of startups fail within the first five years, according to research from the University of the Western Cape, because they don't have the technical support they need to get the basics done," says Andrew Bourne, Regional Manager, Africa – Zoho Corporation.
Integrated, seamless solutions need to meet the needs of the user, regardless of the scale of the business. This means having a full-featured Customer Relationship Management (CRM) system that will improve the user experience and enhance customer service.
Provide access across borders
It's no secret that mobile money has revolutionised the financial services industry, allowing individuals to transact within and across borders – opening up a world of possibility for small business owners on the continent.
However, consumer pain points such as a lack of access to financial services, high transaction costs, and regulatory requirements still hurt interoperability and the cross-border payments innovations that are key for scaling access across Africa.
Remittances, for example, are important to African countries, but the cost of intra-African money transfers still remains high. In South Africa, the average cost of sending remittances was 8.14% in 2020 as against the global average remittance fee of 6.01%. Not only are billions lost to high transaction costs, but they also limit financial inclusion and aid to the vulnerable.
MFS Africa has been driving the next step in this revolution, addressing this pain point by bringing more possibilities, more connections and more interoperability to the mobile money user. The organisation's full-service digital payments network now connects over 400 million mobile money wallets, over 200 million bank accounts and over 150,000 agents in Nigeria.
Harness technology to enhance the experience
"Solving the customer's pain point is the foundation of a great customer experience. And experience is everything. We know that more consumers and business buyers are noting that the experience companies offer matters as much as their products." says Zuko Mdwaba, Area Vice President Salesforce South Africa
This is all about meeting the customer where they are. Today, customers' use of social media, knowledge bases, and live chat is near parity with phone and email. With the decline of in-person service since 2020 showing little sign of recovery, the use of mobile apps, online communities, and video support have seen massive expansion over the past two years.
Mdwaba continues that "Given the rising importance of digital channels, strengthening partnerships between service and IT departments is often key to breaking down data silos, saving on software cost, agent empowerment and resulting in faster time-to-market for new technology solutions."
By investing in advanced technology, organisations can address customer pain points effectively to achieve greater customer satisfaction, which ultimately boosts engagement and revenue.
Latest News on Business Post