Militarized PAP: Nengi and Suspended Students
By Jerome-Mario-Chijioke Utomi
If there is any action in recent weeks that glaringly confirm as true the words of Alabo Nengi, 2nd National Vice President, Ijaw National Congress (INC), that the Presidential Amnesty Program (PAP) is failing in its responsibilities because it was executed with militarization, rather than with civilization, it is the widely circulated statement signed by Mr Freston Akpor, Special Assistant on Media to the Interim Coordinator of PAP, Major-General Barry Ndiomu (Retd), announcing the suspension of two amnesty scholarship beneficiaries identified as Patrick Ipidei and Papems Peter Etolor.
The referenced statement said in part, "The Presidential Amnesty Programme (PAP) has suspended two students from its scholarship scheme over what it described as making spurious allegations against the leadership of the programme.
"We have received alarming reports of the horrendous activities of Messrs Patrick Ipidei and Papems Peter Etolor, two students under the ongoing PAP scholarship scheme.
"Ipidei and Etolo had over time cultivated the habit of spreading falsehood and making spurious allegations against the management of the PAP and its Interim Administrator, Barry Ndiomu."
While the amnesty letter announcing the suspension of the two scholarship beneficiaries was circulated on Saturday, Nengi's words on the marble were on its part, delivered on Tuesday, November 29, 2022, at BON Hotel, Warri, Delta state, where he presented a paper, during a Niger Delta Economic Discourse Series put together by the management of GbaramatuVoice Newspaper, Warri with the theme Presidential Amnesty Programme and Modular Refineries: Towards Sustainable Human Capital Development.
On that day, at that time and in that place, Nengi, among other things, stated that the amnesty program was a presidential policy that was executed with militarization rather than with civilianization. The program was poorly handled by military elements, which lacked the capacity for mediation.
Stakeholders were not given enough opportunities through the post-amnesty conference to discuss the best ways to implement the amnesty program. The presidential amnesty office lacks the personnel with the requisite skills set to manage the amnesty program.
Regrettably, the presidential amnesty proclamation, he continued, did not factor in mediation and conflict transformation. This is the sequel to the poor strategic conflict assessment of the Niger Delta struggle.
Amnesty is no instrument for conflict resolution or conflict management. Amnesty is a general pardon of offence by the government. It is a deliberate overlooking of offences against a government. It is a pardon to release criminally culpable persons from the just punishment of the law. This explains why Asari Dokubo refused the amnesty offer and challenged its constitutionality in an Abuja High Court on behalf of himself and members of the Niger Delta People's Volunteer Force and People's Salvation Front, respectively. Amnesty declaration without negotiation cannot deliver peace dynamics in a crisis situation, he concluded.
For me, when one juxtaposes Nengi's words with the quoted portion of the suspension letter by PAP, it elicits the following questions; if not a militarized government, what stopped PAP leadership from telling the world spurious allegations against the leadership of the programme? If not a militarized environment, what else shall we call an agency that suspends students without a fair hearing? If not an environment that is devoid of legitimate and democratic ethos, how shall we address an institution that frowns at citizens' freedom of expression and makes no provision for questioning by stakeholders?
Even if an answer(s) is provided to the above questions, this piece believes and still believes that it will not in any appreciable way erase the feeling among stakeholders that PAP has become an agency where issues, controversies, half-truths and inefficiencies have completely spread their wings.
There are particulars that support the above claims, and they are embedded in the remaining part of Mr Nengi's paper as presented at the event.
First, he remarked that the PAP had failed to address the fundamentals of the Niger Delta struggle. The rapid development of the region, as promised, has proven to be a mere political slogan. The three pillars of the amnesty program: disarmament, rehabilitation and reintegration, are not faithfully, efficiently, and effectively implemented 13 years after the presidential proclamation. The beneficiaries of the amnesty program appear to be more victims of political deceit and manipulation.
Secondly, the disarmament phase of the amnesty program created a peaceful environment for the rapid development of the Niger Delta and the rehabilitation and reintegration of the amnesty beneficiaries.
But the federal government lacks the political will to implement the amnesty packages. There was no international guarantee of an independent mediator between the federal government and the people of the Niger Delta concerning the implementation of amnesty.
Thirdly, mediation, according to him, is a special form of negotiation in which a neutral third party has a role. Mediation is a veritable conflict management tool for the settlement of disputes and conflict situations. The amnesty proclamation had not culminated in conflict transformation. The poor implementation of the amnesty program is a "time bomb" that may explode if the program is terminated chaotically. The aim of conflict transformation is to change the parties, their relationship, and the conditions that created the conflict, he concluded.
Niger Delta politicians, activists and others of Ijaw extractions; should be guided by the provisions of the Kaiama Declaration of December 1998; and focus on the fundamentals of the struggle inherited from our revolutionary ancestry. The fundamentals of the struggle are resource control and ownership. The amnesty program offers us opportunities to re-strategize and negotiate with the federal government from a position of strength.
As to the way out of this present lock jam, Nengi offered PAP handlers some useful roadmaps.
Beginning with negotiation, he called for an urgent need to constitute a negotiation to negotiate with the federal government on how best to implement the marshal plan for the rapid development of the region. This, according to him, should be followed by a high-powered delegation which must be sent to the President of the Federal Republic of Nigeria: for the purpose of implementing the core recommendations of the Ledium Mitee Presidential Technical Committee on the Niger Delta
In addition to the above, he emphasized that the process for upward review of the derivation formula enshrined in section 162 (2) of the 1999 constitution, as amended, be pursued through a bipartisan approach from the Revenue mobilization, allocation and fiscal commission, to the presidency and all amnesty beneficiaries should be gainfully employed or adequately empowered, before the program be allowed to wind up.
While noting that the amnesty program had become a cesspool of corruption, he called for the rehabilitation and reintegration phase of the amnesty program, which should be approached with utmost seriousness and professionalism. The activists, pressure groups, political leaders etc., according to him, should convene post-amnesty conferences and issue communiqués. This will intellectualize the struggle and make it a national discourse for answers to the Niger Delta question.
He finally brought to the fore the fact that in some instances, monies for the boys are reduced to a very small amount of money; that is, from N65,000 to about N30,000 and N40,000, an act carried out in collaboration between banks and leaders of various camps, and, therefore, recommended that monies belonging to the boys should be paid directly to boys without short-changing the true owners who are bearing the said names.
This piece totally agrees with the following recommendations.
Utomi Jerome-Mario is the Programme Coordinator (Media and Policy) of Social and Economic Justice Advocacy (SEJA), Lagos. He can be reached via jeromeutomi@yahoo.com/08032725374
Misunderstanding the Nigerian Understanding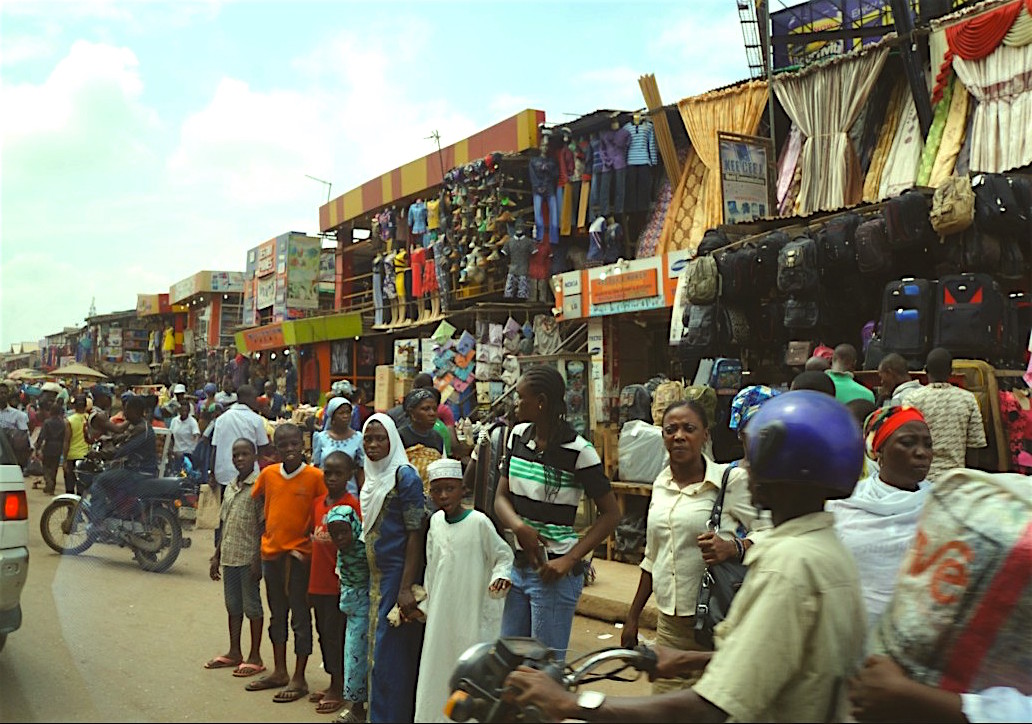 By Prince Charles Dickson PhD
"Misunderstanding the understanding" can refer to a situation where someone fails to comprehend or interpret a concept, idea, or situation correctly, despite believing that they have understood it. This can occur due to various reasons such as cognitive biases, lack of knowledge or experience, miscommunication, cultural differences, or preconceived notions.
For example, imagine a person from one culture trying to understand a complex concept or idea from another culture. Even if they have the best intentions and have studied the concept extensively, they may still misunderstand it due to differences in language, values, or beliefs. This can lead to misinterpretations and miscommunications that can create confusion and misunderstanding.
Another example could be in a professional setting where a manager provides instructions to an employee, but the employee may not fully understand the instructions due to different interpretations or assumptions. The employee may then carry out the task incorrectly, leading to errors and inefficiencies.
In order to avoid "misunderstanding the understanding," it is important to maintain open communication, clarify concepts and ideas, and be aware of potential biases or assumptions that may affect the interpretation of information. Additionally, seeking feedback and asking questions can help ensure that everyone is on the same page and that there is a shared understanding of the information at hand.
We cannot do the last paragraph above because elsewhere the police say freeze when they want to arrest you, but in Nigeria, we say 'hold it'. The people that say hold it is the same people that, by the time you are reading this, would have settled whether Vivor of Lagos is Igbo or Yoruba. They are the same group of people that will remind you that Murtala Muhammed was from Edo or one-time Vice President Sambo is from Agenebode.
If you understand the misunderstanding, one time, an Eboni man was told that he could not be governor in Enugu, the same way Bianca Ojukwu was once told by the family of Ojukwu she could not be a senator in Anambra state.
We are a people that are no different from our politicians, who are dealers rather than leaders, so it is difficult to understand the difference because we are consciously misunderstanding, no Minister's kid is looking for a job, and no governor's brother is jobless. No local government chairman has an issue with getting his sister a job.
The political class don't know that there's no electricity, because Rimi road, Adeoye crescent, and Mbakwe close all have houses powered by big generators.
While we battle our misunderstanding, the fact is that we don't understand the pain of a family whose substantial monthly income goes to purchasing cooking oil (kerosene) or gas.
We believe that the earth is chasing us, so where did we put our feet while running? I was once told that the fowl on a journey inside the basket does not know where it will end.
You need to understand the misunderstanding that the Nigerian dream is that you steal much and even more because if you are caught, you need money to settle all the steps of the staircase, police, lawyers, and more. At the court, you seek a restraining order and restrain anybody from arresting or investigating you. You pay a handful to protest that you're being persecuted because of your faith or creed…do you understand, or are you being misunderstood?
Stealing government money is no big deal; it's a dream, after all, we have erroneously insisted it is everybody's money. If you do not want to steal, your people will mock you, in fact, as you aspire, the past records of looting by your predecessor are packaged in phrases such as 'see the house he built for his mother', 'how he buried his father', and 'he managed to build us a small clinic too', 'it is our turn', 'you must put our people in position', and these are misunderstandings that must be understood.
The Nigerian dream is to have your cough treated in Germany, your kids' school in heaven knows where, and get all sorts of awards and titles, from the Baba Adini of Adiniland to an honorary degree from a one-storey building college in Maputo, that is after being knighted by one of the numerous churches, countless lesser and higher hajj, and it is all 'you either understand or you misunderstand'.
The United Kingdom has a Hindu prime minister of Indian descent and a Muslim mayor of London of Pakistani descent. Jeremy Hunt, who is currently Chancellor of the Exchequer, when was foreign secretary, referred to his Chinese wife as Japanese during a visit to Beijing to discuss post-Brexit trade deals between the UK and China. We do not understand that true diversity is about disrupting the status quo, not enforcing it with zeal. In Nigeria, it is a different story.
How do we understand the misunderstanding in Lagos, the Igbo and Yoruba drama, as in the real deal is our dichotomy is not a subject within the shores of this nation that one talks about without understanding; it evokes a lot of passion from the heated arguments which it generates, everyone holding dear to their values, and idiosyncrasies. A lot has been written on old perspectives, likewise, new viewpoints; after the elections, we go back into the cocoon, and the differences remain and are not tackled.
In our misunderstanding, we think of easterners, westerners, northerners, and middle belters, all depending on the turn of events. In our sensationalism, we have, in every sense, approached most problems sectionally, thereby creating all kinds of unnecessary petty-cultural-ethnic-religious-paranoia and bourgeois mentality in dealing with our national issues.
There is an ideology of hatred, one that props up again and again, Lagos in the West, Anambra in the East, North vs South, Muslims vs Christians. This is a factor that reactionary elements within the system use in battling the progressives. The misunderstanding in the understanding, which really borrows a lot from bourgeois theories, which essentially is directed at confusing our intellect, like we try to argue within the parameters of "anti-class theory", "theory of development", "take off theory",, "theory of cooperation", "theory of external push", "end of ideology theory", "convergence theory", "the theory of the periphery in the periphery".
Wonderful sociological concepts that do very little to help us shift in the way of progress because only a few theories work for us…" the theory of corruption", "the theory of bad governance", "chop I chop theory", and "killing for god theory", "WIKE", "Obi, and Elu Pee theory", "Balablu theory" and now the "BVAS theory". Do you understand, or you misunderstood me?
Interestingly and constructively, when we fulfil the Nigerian dream-like stealing, we have no religion, no tribe, and no fights; all is good so long it ends well, we only fight when one attempts to out steal the other. It is the misunderstanding that we do not understand, and we never will until the ordinary Nigerian becomes the focal point, it will almost never work. The dream for a better, strong and virile nation lies in our hands. Sadly, we refuse to understand it and choose to misunderstand the difference, we continue in our wild goose chase till when—only time will tell.
Democracy, Economy: How to Understand Intertribal Conflicts in Africa
By Nneka Okumazie
It is often puzzling to watch two weak people engage in a fight of mostly rare necessity. There are often reasons. Different sides deploy different tools, but they contend over what should possibly be avoided. They most certainly become weaker subsequently.
For some, the objective is that when something else is added, they become stronger. However, conquest alone does not guarantee a change in strength, so weakness remains, even when they don't think so.
In Africa, there have been intertribal conflicts for decades across different locations, but there is hardly any conflict between the peoples of Africa that is about the future. There is always something immediate or some form of possession as the purpose, but it is never about the future.
Tribe, race or ethnicity is not what is important for a people that desire true progress. The origin may be a useful community but that origin, religion or whatever else weak people take pride in as the first thing leaves them below progress, at a time of excellent progress from other places around the world.
For all the resources that countries in Africa list, what is absolutely irreplaceable or which ones do the existence of the world depend on, that are excluded from there? How did they also find out that these are resources, or have they always been needed?
There are tribes, places and resources in Africa that are not as exciting as some new technology in the world, because of the promise, yet the people fight and lengthen hate.
The governments in Africa are powerful because the people are mostly beneath their government. Many structures of power in Africa in modern times are mostly from other places. The people within have been unable to drive alternative structures that would be powerful enough to earn the respect or boundaries of government.
Governments in Africa are as powerful as their people are weak. Protest, election, advocacy, politics, tribe, religion, complaint, press, education, business, law, criticism, and whatever else are unable to match the crazy behaviour of their governments. There are tools that governments in Africa cannot live without at present that did not come from Africa. African governments are not more powerful than those external tools, yet their people seek change from weakness.
There are tribes in Africa in power more than others, but it is of no use to the development of their people. There are tribes that are considerably wealthier than others but worthless to their people. There are others with good locations and education but are useless to their people.
The interest of someone in some place trying to have a nice time can hardly be advanced as a group. The determination to make the future different from the past does not exist in the people. The shame they should have as a people for where they are, to organize with superior methods to emerge into an advantage is not there. Tribes in Africa want to stay weak, so their fights are never about the future.
[Judges 20:16, Among all these people, there were seven hundred chosen men lefthanded; every one could sling stones at a hair breadth, and not miss.]
Maintaining Nigeria's Momentum in the Fight Against Maritime Criminality
By Musa Ilallah
2023 kicked off on a significant note for the Nigerian Navy, with the hosting by Nigeria of Exercise Obangame Express 2023, the largest multinational maritime exercise in Western and Central Africa, in collaboration with the US Africa Command and the US Naval Forces Europe and Africa.
This year's edition featured 32 countries from the Gulf of Guinea and beyond, coming together to "improve regional cooperation, information-sharing practices, and tactical interdiction expertise."
At the beginning of March, barely a month after the end of Exercise Obangame Express 2023, Nigeria commemorated one year since the International Maritime Bureau (IMB) announced the country's exit from the Global List of Piracy-prone countries. This feat came as a welcome follow-up to the IMB's Global Piracy Report of July 2021, which indicated that Nigeria had recorded its lowest number of piracy and sea robbery against ships attacks in 27 years.
These remarkable milestones were the culmination of unprecedented naval and maritime security investments by the Buhari administration through such initiatives as the Falcon Eye Maritime Domain Awareness System, commissioned by President Buhari in 2021, and the acquisition of several new platforms, including a brand-new Hydrographic Survey Ship, NNS LANA, as well as a new Warship, the Landing Ship Tank (LST) NNS KADA, whose inaugural operational assignment was a mission to Guinea Bissau to support the ECOWAS Stabilization Force there, in August 2022.
Two brand-new Seaward Defense Boats (SDBs) are currently under construction by the Naval Dockyard Limited in Lagos, while, in September 2022, the keel-laying ceremony of two 76-metre Offshore Patrol Vessels (OPVs) took place in Turkey.
Weeks after the March 2022 IMB announcement on Nigeria exiting the Piracy List, the Nigerian Navy launched one of its biggest operations in years, Operation Dakatar Da Barawo, aimed at curbing crude oil theft and vandalism in the creeks of the Niger Delta.
The Operation, launched in partnership with the Nigerian National Petroleum Company (NNPC) Limited, has since begun yielding fruit. So far, well over N80 billion worth of stolen petroleum products have been seized or recovered, with hundreds of arrests made.
Importantly, oil production, which had been declining since the start of 2022, reversed course and began climbing steadily from October, a feat that has been roundly commended by all stakeholders.
Speaking on this, the Minister of State for Petroleum, Timipre Sylva, said, "I am happy to announce that there is a significant improvement in crude oil production, with both Nigerians and the international community acknowledging the improvement."
The Chief of Naval Staff, Vice Admiral Awwal Zubairu Gambo, has consistently stated his determination to achieve this goal and has expressed gratitude to President Buhari for providing the wherewithal and the resources to record the significant progress being recorded in the fight against maritime piracy and criminality.
One of the high points of the fight against maritime criminality was the interception, in August 2022, of a Very Large Crude Carrier (VLCC), the MT Heroic Idun, a timely action that helped abort unauthorized entry into a producing Nigerian oilfield.
Working with Nigeria's regional partners, through the Yaoundé Architecture, a Gulf of Guinea maritime safety and security coordinating mechanism covering 19 countries, the Nigerian Navy successfully alerted Equatorial Guinea to arrest the vessel, which had by then fled into the country's waters.
Interestingly, the West Africa Regional Maritime Safety Centre (CRESMAO), based in Abidjan, Côte d'Ivoire, and the ECOWAS Multinational Maritime Coordination Centre (MMCC) Zone E (covering Nigeria, Benin, Niger, and Togo), two critical operations centres within the Yaounde Architecture, are currently headed by Nigerian Naval Officers.
Following the arrest and investigations by the government of Equatorial Guinea, the ship owners paid a substantial fine, after which it was handed over to the Nigerian Navy and duly repatriated to Nigeria to face justice. The case is currently being tried by a Federal High Court in Port Harcourt.
MT Heroic Idun is the most high-profile of a number of rogue vessels arrested by the Nigerian Navy in 2022. According to the Chief of Naval Staff, Vice Admiral Gambo, "The arrest of MT Heroic Idun will serve as a deterrent to those who are stealing our crude."
But, of course, the arrest and trial have not come without resistance from the powerful owners and elements behind the VLCC. They have been waging a vicious international propaganda campaign against the Nigerian Government and the Nigerian Navy. But the Chief of Naval Staff has made it very clear that he will not be deterred and that justice will take its due and transparent course through the Nigerian legal system.
Nigeria's hosting of Obangame Express, to kick off 2023, is a testament to the Nigerian Navy's determined efforts at advancing regional and multinational cooperation to achieve its objectives of securing, in a holistic and sustainable manner, Nigeria's maritime environment and the wider Gulf of Guinea.
It is this unwavering commitment to partnership that saw the CNS and Naval Headquarters host, at the Naval Headquarters in Abuja, delegations from the European Union, China National Aero-Technology Import and Export Corporation, Defense Academy of UK, the African Union, International Seabed Authority (ISA), European Security Academy, Italian Defense firm, Leonardo; the United States Navy Office of Security Cooperation, among many others.
The CNS, also, in this spirit of partnership and engagement, attended Euro-Naval 2022, the Sixth Symposium of Chiefs of Staff of Navies of the Gulf of Guinea in Paris, France, and the XIII Trans-Regional Sea-Power Symposium in Venice, Italy, among others.
In October 2022, President Buhari awarded him the National Honour of Commander of the Federal Republic (CFR), and a month later, he was in Banjul, Gambia, to receive the Award of Most Outstanding Naval Chief in Africa, presented at the 17th Edition of the Africa Security Watch Awards and Conference (ASWAC).
In 2023, the partnerships are set to continue, and Obangame Express 2023 is just the beginning. Speaking at the closing ceremony on February 3, 2023, Vice Admiral Gambo noted, memorably, "Coming together is a beginning, staying together is progress, and working together is a success."
Musa Ilallah writes from Abuja, Nigeria
Latest News on Business Post