Airtel, Avaya Enable Remote Work, Learning in Nigeria
By Modupe Gbadeyanka
As part of its determination to enable organisations in the country to implement remote working and learning initiatives, leading telecommunications services provider, Airtel Nigeria, has partnered with Avaya Holdings Corp.
It was gathered that through the partnership, Avaya will offer companies in the country full-feature access to its flagship collaboration app, Avaya Spaces, on a complimentary basis, through Airtel Nigeria.
Avaya Spaces changes the way work gets done, bringing together globally distributed teams instantly with immersive, 24/7 collaboration. And seamless integration makes Avaya Spaces easy to use with the cloud solutions that organizations already use.
Commenting on Airtel's partnership with Avaya on Avaya Spaces, Oladokun Oye, Head: Enterprise Division, Airtel Nigeria, said Airtel is committed to exploring opportunities and possibilities that will drive learning and enterprise operations while empowering entrepreneurs, enterprises and students to become more productive and successful.
"Our partnership with Avaya supports key sectors by enabling organizations to maintain the safety of workers, students and customers as their top priority while ensuring minimum disruption to everyday business."
"We have invested in building a robust telecommunications network as an enabler of business continuity. Today, this investment will support the continued delivery of services as well as sustaining economic activities, regardless of location and physical spaces," he said.
Avaya Spaces is how to handle usual tasks, but also the unplanned and new-priority work that arrives nearly every day. Users can launch ad-hoc HD video conferencing meetings to bring everyone together, share and collaborate 'in-person'. And automated alerts when someone chats or posts an item within Spaces make it easy to stay on top of fast-moving projects and stay in touch with team members anywhere.
The Avaya Spaces app is available on Android and iOS devices, and can also be securely accessed on personal computers and laptops via Chrome or Firefox browsers.
With obvious use cases for schools, it enables teachers and administrative staff to reliably communicate with parents, students and each other to minimize learning disruption amid the school closure. Using the app, students will be able to participate in virtual classrooms from any location, with the ability to download study materials and send assignments to teachers electronically.
Since January, Avaya has seen an increase of more than 3,200% in video collaboration traffic on the Avaya Spaces platform. Several hundred universities, schools and other organizations worldwide have engaged Avaya to gain the connectivity and collaboration capabilities Avaya Spaces provides as they address the challenges of COVID-19 pandemic.
Thousands of businesses have also moved online with Avaya Spaces, using the app to conduct virtual events, launch magazines, keep teams engaged, and enable business continuity.
"As the COVID-19 crisis has developed, we have reacted quickly and decisively in providing collaboration technology on a complimentary basis to help those most affected.
"We are proud to be able to do the same in Nigeria in partnership with Airtel Nigeria, which has shown its commitment to social obligations. Together, we aim to help Nigerian organizations minimize the disruption caused by COVID-19 and begin building a brighter future," said Nour Al Atassi, Director, Service Providers – Middle East, Africa & Asia Avaya.
It will be recalled that Airtel, earlier in the year, had committed N1.97Bn towards the fight against COVID-19 in Nigeria.
Providing a breakdown of the pledged sum, Airtel said it offered free Short Message Services (SMS) to customers across all networks worth over N1.2Bn as well as complimentary data for customers to access educational sites worth over N494m.
The telco also zero-rated traffic to select sites including Federal Ministry of Health and the Nigeria Centre for Disease Control (NCDC) worth over N30m just as it has commenced a multi-million-naira educational awareness campaign to sensitize Nigerians on steps to take to prevent the Coronavirus.
Airtel further committed N160m to support the NCDC, Port Health Services and the 36 States, including the Federal Capital Territory (FCT).
According to Airtel, it has offered toll-free lines to each of the 36 States including the FCT to help in the fight against COVID-19 and is also connecting the NCDC's offices nationwide with Broadband services.
Airtel also announced that it has offered devices and toll-free lines to the NCDC and also provided the Port Health Services with devices and Closed User Group (CUG) lines.
Airtel further stated that the complementary video services through collaboration with Avaya Spaces was another demonstration of its commitment towards the fight against COVID-19 targeted at minimising the spread of the pandemic in the country.
Heifer Gathers Stakeholders to Discuss Youth Empowerment
By Ashemiriogwa Emmanuel
Agribusiness firm, Heifer Nigeria, in partnership with the Nigerian Economic Summit Group (NESG), will hold a youth empowerment programme on Tuesday, October 26, 2021.
The event is mainly to gather stakeholders in the agriculture sector to discuss how youth could be given the necessary support to succeed in the industry.
The program, which is themed Youth and Technology: The Future of Africa's Agriculture, will also serve as an avenue for key players to examine the various roles of youth and technology in the transformation and future of Nigeria's agriculture.
It will be held for two days at Transcorp Hilton, Abuja, and is in line with the 27th edition of the Nigerian Economic Summit (NES#27) tagged Securing Our Future: The Fierce Urgency of Now.
Speaking on the scheduled event, the Country Director, Heifer Nigeria, Mr Rufus Idris, noted that agriculture in Africa greatly relies on the shoulder of the youths which is in need of enhanced innovation to allow for a sustainable farming system among Africans.
"Heifer International is committed to supporting a business ecosystem that enables youths to drive innovation in the sector, growing their incomes through sustainable and scalable food, and farming practices.
"Leveraging technology and modern practices will create a pathway for Nigeria to increase productivity and competitiveness of the agricultural sector to curb food insecurity and poverty," he averred.
According to the company, agriculture already accounts for about 35 per cent of employment in Nigeria, making the sector mature enough for innovation to become a major domestic employer.
Hence, the program will be an interactive session where youth innovators, incubators, farmers and agribusinesses, government agencies, and investors will converge to come up with innovative solutions with the potential of scaling Nigeria's agricultural sector and strengthening food security across the nation.
Fashola Tasks States to Prioritize Housing Challenges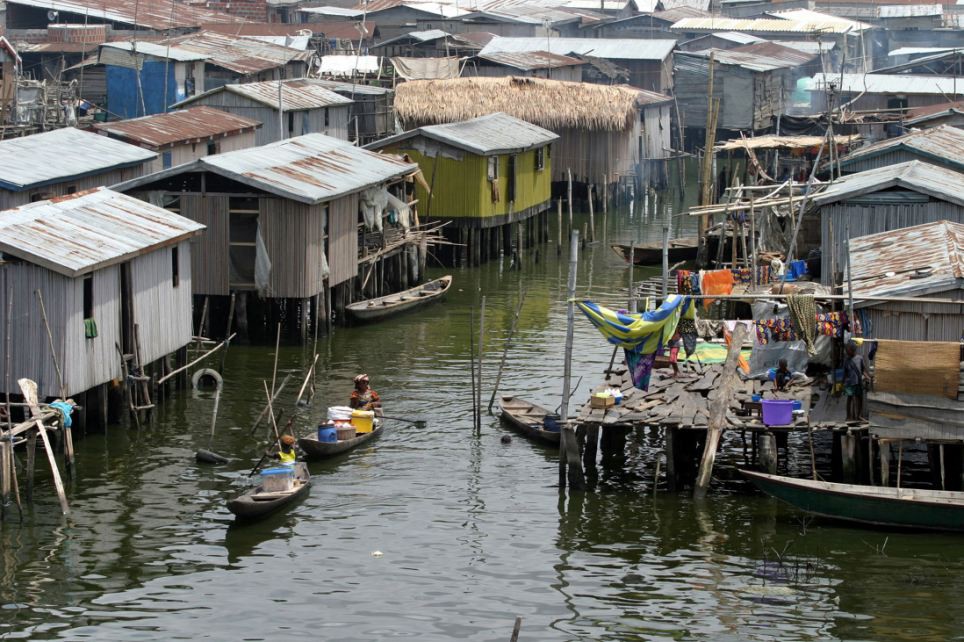 By Adedapo Adesanya
The Minister of Works and Housing, Mr Babatunde Fashola, has called on state governments to renew their commitment to housing development in order to increase access to affordable housing to the citizenry.
Mr Fashola made the call in his keynote address at the meeting of the States' Commissioners responsible for housing matters during the 10th Meeting of the National Council on Lands, Housing and Urban Development held in Lagos State.
Speaking at the event themed Housing Development as a Catalyst for Job Creation, Social Inclusion and Economic Development, he explained that the inequality among the nations and people can be reduced drastically if the housing need of the poor is considerably addressed in the states.
"These are some of the reasons why I seek to persuade all of you to go back to your states to persuade your Governors to re-commit to housing development.
"I said re-commit because I am aware that many states are doing something, but you will agree that there is a scope to improve and scale-up.
"One reason why this will require an All of Government Action is the fact that land is a critical component of capital formation and it is controlled by the states.
"I am persuaded that appropriate, targeted and purposeful use of lands, such as for the development of housing by the states and private sector, will unleash prosperity in all states that aggregate to national prosperity," Mr Fashola explained.
The Minister gave an example of Lagos State days of Lateef Jakande and added that the present Governor Babajide Sanwo-Olu remained an example of what state governments could do to deepen housing supply and reap the benefits that come with it.
Mr Fashola stated that land and housing was a sub-national matter of jurisdictions, pointing out that what the states do to facilitate the processing of land titles, documentation, Certificate of Occupancy and other Geographic Information Services (GIS) details would go a long way in facilitating easy housing delivery.
He informed the meeting that the federal government was undertaking a National Housing Programme in 34 states aggregating to about 5,000 housing units, and trying to complete an inherited ministerial pilot housing scheme across the states which had a little over 6,000 units.
Mr Fashola said the decisions to recommit to housing development by state governments would facilitate the creation of a variety of jobs because the services of various professionals in the built industry such as town planners, architects would be required.
"Artisans like masons, plumbers, carpenters and food vendors will not be left out of the value chain of prosperity resulting from economic development.
"When construction actively starts, the economic explosion happens, supplies of sand, cement, reinforcements, roofing, plumbing, painting, and other components get to work.
"This drives a critical business in all our states, the micro small and medium enterprises who make or supply these building components," he said.
In the same vein, he explained that the Federal Housing Authority and Federal Mortgage Bank are also intervening as federal agencies in respective housing development directly through cooperative societies and the provision of development loans and mortgage loans.
In his remarks, Governor Sanwo-Olu, while assuring participants at the council of implementing the recommendations of the meeting, disclosed that the state had begun to implement the commendations agreed on at the 9th National Council on Lands, Housing and Urban Development.
On making land available for building by providing lands to build a mini-city at Imota in Ikorodu Division of Lagos State.
He said the state would develop about 3,500 housing units of 2 and 3 bedrooms in phases for civil servants and those in the informal sector, who fall within the category of low-income earners and to be acquired at a single-digit interest rate mortgage plan that could span a period of 15 years.
He added that his administration was determined to develop decent homes within the states as well as meet the housing needs of the citizens irrespective of their location.
Mr Sanwo-Olu, who said that homeownership was a vital tool for taking people out of poverty, assured the council that Lagos State would collaborate with the private sector to adopt the monthly rent payment as proposed by the Minister of Works and Housing.
In his vote of thanks, the Permanent Secretary, FMWH, Mr Babangida Hussaini, commended the excellent leadership of the works and housing sectors.
He also noted the commitment of council members to the 10th Meeting of the National Council on Lands, Housing and Urban Development and urged them to go back and implement the council resolutions.
Group Reports Lagos Government to Buhari
By Mohammed Kerimu
The Shangisha/Magodo Landlords Association of Nigeria has petitioned President Muhammadu Buhari over the refusal of the Lagos State Government to execute the ruling of the Supreme Court on the return of 549 plots of land to its original owners by the state.
In a document submitted to the Presidency and sighted by this reporter, the association expressed optimism that Mr Buhari would do justice to the matter he has demonstrated that a strong judiciary is a sine qua non for the operation and sustenance of democracy which he had vowed to defend.
The group further noted that since their story is similar to that of Mr President, who faced several denials in his electoral victories before God intervened in his fourth outing, he will finally lay their matter to rest since he was the Head of States about 37 years ago when they were forcefully evicted from their land.
It will be recalled that after its first judgement, the Supreme Court on March 1, 2016, again voiced out its displeasure with Lagos State Government and the state Chief Judge over their refusal to execute its earlier judgement; warning of the dangers it portends for the state to deliberately refuse to carry out its order concerning the Shangisha/Magodo land.
However, analysts are of the view that the refusal by the Lagos State Government to execute the judgement of the Supreme Court, which is the highest court in the land, is sending wrong signals to foreign investors who needed assurance of a strong judicial system before committing their resources for investment in the country.
They warned that if nothing was done to compel the state to toe the line of law and order, the country may be up for doom as no serious investor will consider a country with a weak legal system in their investment decisions.
Following the refusal of Lagos State to execute the ruling of the Supreme Court on the return of Shangisha/Magodo land which it forcefully acquired from its owners without building any public interest institution on it, the question many are asking is when did Lagos State secede from Nigeria that the ruling of the country's apex court could no longer be binding on it?
Latest News on Business Post