Buhari, Saraki, Atiku, Elumelu, Others for African Leadership Magazine Persons of the Year 2017
By Modupe Gbadeyanka
Nigeria's President, Mr Muhammadu Buhari, has been nominated for the annual African Leadership Magazine Persons of the Year Awards 2017.
Mr Buhari is among the six Presidents nominated for this year's edition of the awards. The others are Mr Paul Kagame of Rwanda, Mr John Magafuli of Tanzania, Mr Uhuru Kenyatta of Kenya, and Ellen Johnson Sirleaf of Liberia.
The African Leadership magazine is published by African Leadership (UK) Limited, a company registered in the United Kingdom.
The magazine focuses on bringing the best of Africa to a global audience, telling the African story from an African perspective; while evolving solutions to peculiar challenges being faced by the continent today.
This year's edition, which is the 6th in the series features 7 categories, including, African of the Year 2017; African Female Leader of the Year 2017; ALM Person of the Year-Educational development 2017; ALM Person of the Year- Employment Generation 2017; ALM Person of the Year-Political Leadership 2017; ALM Person of the Year- Philanthropy 2017; and ALM Young Person of the Year 2017.
As in previous editions, this year's nominees passed through a thorough vetting process, which includes the selection from a long list of over 250 outstanding individuals who have contributed to the continent's progress in the year under review.
Remarkably, this year, African Leadership Magazine Persons of the Year was consigned to three themes – which are jobs & wealth creation, Promotion of Democratic Values; & the promotion of Africa's image abroad.
With Africa's population tipped to double by the year 2050, and unemployment at the centre of the problems confronting the continent, jobs and wealth creators deserve to be especially encouraged and supported.
In selecting the nominees for this year, the selection committee took a keen interest in Africans whose activities, policies and actions have contributed to creating jobs and spreading wealth; promoting democratic values; and / or promoting Africa's image abroad.  And then, of course, we add in a dose of our editorial judgment.
In announcing the shortlist of nominees, Publisher of the Magazine, Ken Giami stated that "Africans have continued to break and set new boundaries, making the selection a lot more interesting, albeit, herculean."
Dr Giami added that "some African leaders have become increasingly restless, leaving nothing to chance on their journey to make their communities a better place.
The African Leadership Magazine Persons of the Year Award is in keeping with our tradition of presenting the sides of the continent, which hardly finds placement on the global mainstream media, and celebrating exemplary leadership and individuals who have contributed to shaping the global perception of the African continent. These groups of Africans are the Game-Changers, who are doing things differently towards re-positioning the African continent.
The winners of the 2017 Persons of the Year Award would be announced on January 5, 2018, by 2.00pm Central African time, and would be formally decorated, alongside the nominees, on 24 February 2018 in Johannesburg, South Africa at an investiture and Gala to be attended by some of Africa's finest in business, politics, and diplomacy.
Past recipients of this prestigious award include: Dr Mo Ibrahim, founder, Ibrahim Prize for Leadership, 2012; Atiku Abubakar, former Vice President of Nigeria 2013; President Jakaya Kikwete, immediate past President of Tanzania, 2014; Dr Goodluck Ebele Jonathan, immediate past President of Nigeria, 2015; and Mr Mo Dewji, CEO MeTL Group Tanzania, 2016.
See full list of nominees below:
African of the Year 2017 (Previously Person of the Year)
This recognition is open to an African whose actions has greatly impacted the continent positively in the year under review and helped shape his or her immediate society and continues to inspire globally.
Nana Addo Dankwa Akuffo Addo, President of Ghana
Tony Elumelu, Chairman, Heirs Holding
Paul Kagame, President of Rwanda
John Pombe Magufuli, President of Tanzania
Cyril Ramaphosa, Executive Chairman, Shanduka Group
Chief Oladipo Jadesimi, Chairman LADOL, Nigeria
African Female Leader of the Year 2017
This recognition is open to an African woman who has defied the odds, risen above the patriarchal systems in the continent to positively affect the continent or influence women to aspire for excellence in various fields.
Bethlehem Alemu
Linah Mohohlo (Botswana) Governor, Bank Of Botswana
Bridgette Radebe (South Africa) Founder And Chairman Mmakau
Nonkululeko Nyembezi-Heita (South Africa) Ceo Arcelormittal
Mamphele Ramphele (South Africa) Ceo Circle Capital Partners
Susan Mashibe (Tanzania) Founder And Executive Director Tanjet Aviation
Magatte Wade (Senegal) Ceo, Adina World Beat Beverages
ALM Person of the Year 2017 – Educational Development
This recognition is open to an African, whose contribution to the growth of education and deepening knowledge has been second to none in the year under review. It is also reserved for a member of the academia whose research or policy has contributed in shaping his or her country's economic growth and development
Are Afe Babalola, Afe Babalola University
Strive Masiyiwa, Chairman ECONET
Prof. Admola Tayo, Vice Chancellor, Babcock University
Fred Swaniker, Founder, African Leadership University
ALM Person of the Year 2017 – Employment Generation
This recognition is open to an African, whose actions, policies and business has helped in creating jobs for Africans in the year under review
Atiku Abubakar
Sam Jonah, CEO Jonah Capital
Marius Kloppers CEO, BHP Billiton
Brian Joffe, CEO, Bidvest Group
Sheikh Mohammed Al-Amoudi, Chairman MIDROC Ethiopia Investment Group
Kwame Nana Bediako,Businessman, Ghana
ALM Person of the Year 2017 – Political Leadership
This recognition is open to an African, whose contribution has immensely contributed in deepening democracy and democratic values in the continent.
Julius Malema
Uhuru Kenyatta
Ellen Johnson Sirleaf
Marc Ravalomanana, Former President of Madagascar
Bukola Saraki, Nigeria President of the Senate
ALM Person of the Year 2017 – Philanthropy & Charitable Contributions to Society
This recognition is open to an African, who has given more to support charitable cause, social justice and promote social good.
Manu Chandaria Chairman, Comcraft Group
TY Danjuma
Naushad Merali – Sameer Group
Ashish J. Thakkar – Mara Group
Francios Van Niekerk – Mertech Group
Mohammed Indimi
Tony Elumelu
ALM Young Person of the Year 2017
Must be between the ages of 18-38; Young persons of African descent, making a difference globally via diverse sectors such as business, IT, entertainment, sports etc,  remaining a positive role model and re-defining creativity, resilience; hard work and ingenuity of the continent's young people
Ory Okolloh, Position: Director of Investments at Omidyar Network
Pierre-Emerick Aubameyang, Footballer, Gabon,
Nasir Yammama, IT Guru, Nigeria
Joel Macharia, Financial Services, Kenya,
Davido, Musician, Nigeria
6. Fahad Awadh, Agro-processing, Tanzania
Swiss Business School Honours Monument Distillers CEO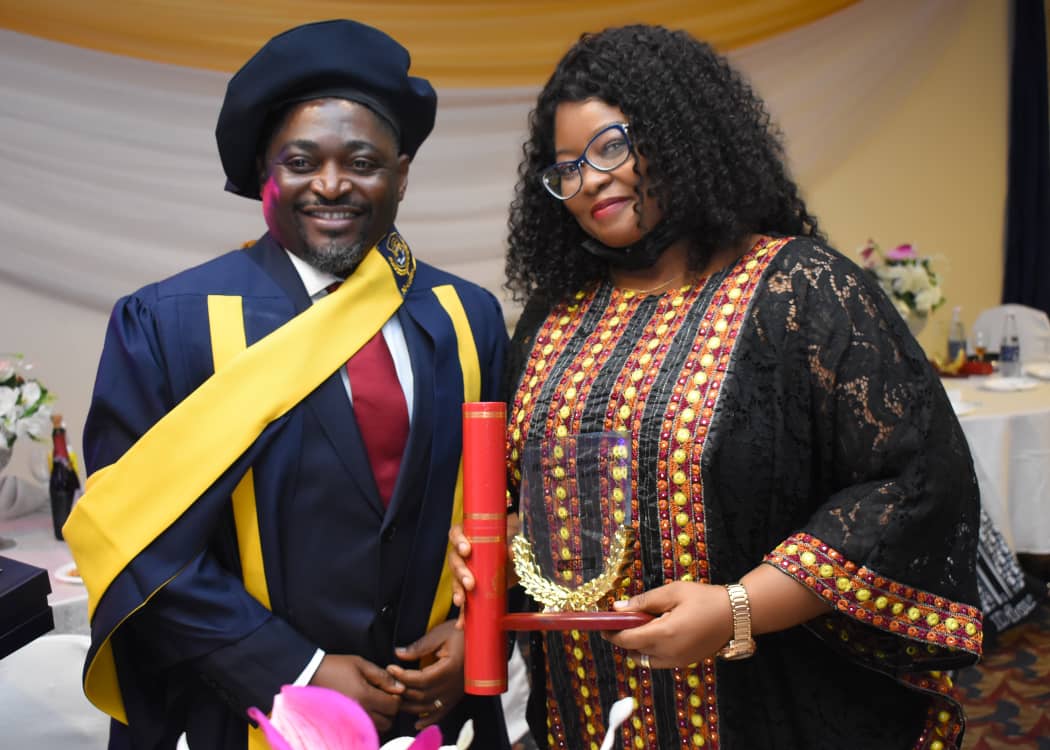 By Ashemiriogwa Emmanuel
Mr Godwin Oche, the Chief Executive Officer (CEO) of Monument Distillers Nigeria Limited (MDN), has been awarded an honorary doctorate by the Swiss School of Business and Management, Geneva.
The Swiss faculty confirmed that the laurel was in recognition of his huge contributions to the development of the African manufacturing ecosystem and for his technological innovations.
In his acceptance speech, Mr Oche appreciated the institution and MDN for the recognition and honour.
"Few things have made me more proud and more grateful for my journey than this humbling recognition of my contributions to business and manufacturing by the esteemed Swiss School of Business and Management. I am truly honoured. Most especially, I am grateful.
"I am grateful to my wife and family for their dependable support through the years, to Monument Distillers for giving me the platform to shine, to our customers for their tremendous loyalty and support, and most especially to the good Lord who has blessed me with far more than I ever dreamed," he said.
Mr Oche is a Chemical Engineer and holder of a Postgraduate Diploma (PGD) in Business Administration and a Master of Business Administration (MBA) in marketing from the Enugu State University of Science and Technology (ESUTECH).
He is a fellow of the Institute of Management Consultant (FIMC), a member of the Nigeria Institute of Marketing (MNIM), and also a member of the Nigeria Institute of Personnel Management (MIPM).
MDN is a fast-rising wine and spirit company that produces a wide range of global and local brands such as John Bannermans Scotch Whisky, 1960Rootz Bitters, 4 Horses Bitters, Les Damier Wine range and so much more.
The company also has distribution rights to brands such as Four Cousins Wines, Sazerac Southern Comfort Bourbon and other ranges of spirits. The company offers a broad range of collections for all occasions.
Kano Forex Trader in Trouble Over N197m
By Modupe Gbadeyanka
A foreign exchange (forex) trader based in Kano State, Mr Yusuf Yakubu, may have bitten more than he can chew as he has found himself in murky water.
He was accused of diverting about N197.6 million belonging to his customers, who wanted him to exchange his Dollars to Naira.
It was alleged that in January 2021, the Kano forex trader collected $870,000 with the promise to pay the Naira equivalent, but he refused to fully honour this pledge.
Instead of returning the full amount, he only paid N220.3 million and allegedly diverted the balance of N197.6 million and efforts to make him pay were futile.
As a result, a petition was filed to the Kano Zonal Command of the Economic and Financial Crimes Commission (EFCC), which waded into the matter.
After interrogations, Mr Yakubu was arraigned before Justice Sanusi Ma'aji of the Kano State High Court on August 4, 2021, on a one-count charge of misappropriation.
"That Yakubu Yusuf on or about January 14, 2021, within the jurisdiction of this court, with intent to defraud dishonestly misappropriated the sum of N149,000,000 belonging to Oliver Ogokumaka and Obumnemi Okoli and thereby committed an offence contrary to section 308 and punishable under section 309 of the Penal Code," the charge read.
When the charge was read to him, the defendant pleaded not guilty, which prompted the prosecution counsel, Mr Musa Isah, to ask for a trial date.
However, counsel for the defendant, Mr Abdul Adamu, informed the court that he had filed a motion challenging the jurisdiction of the court and the judge consequently adjourned the matter till August 18 for argument on the motion.
Meanwhile, the defendant was granted bail in the sum of N50 million and two sureties in like sum, one of who must be a relative of the accused person and both must also be resident of Kano, with verified business addresses.
Stanbic IBTC Revamps Abeokuta BTI Correctional Centre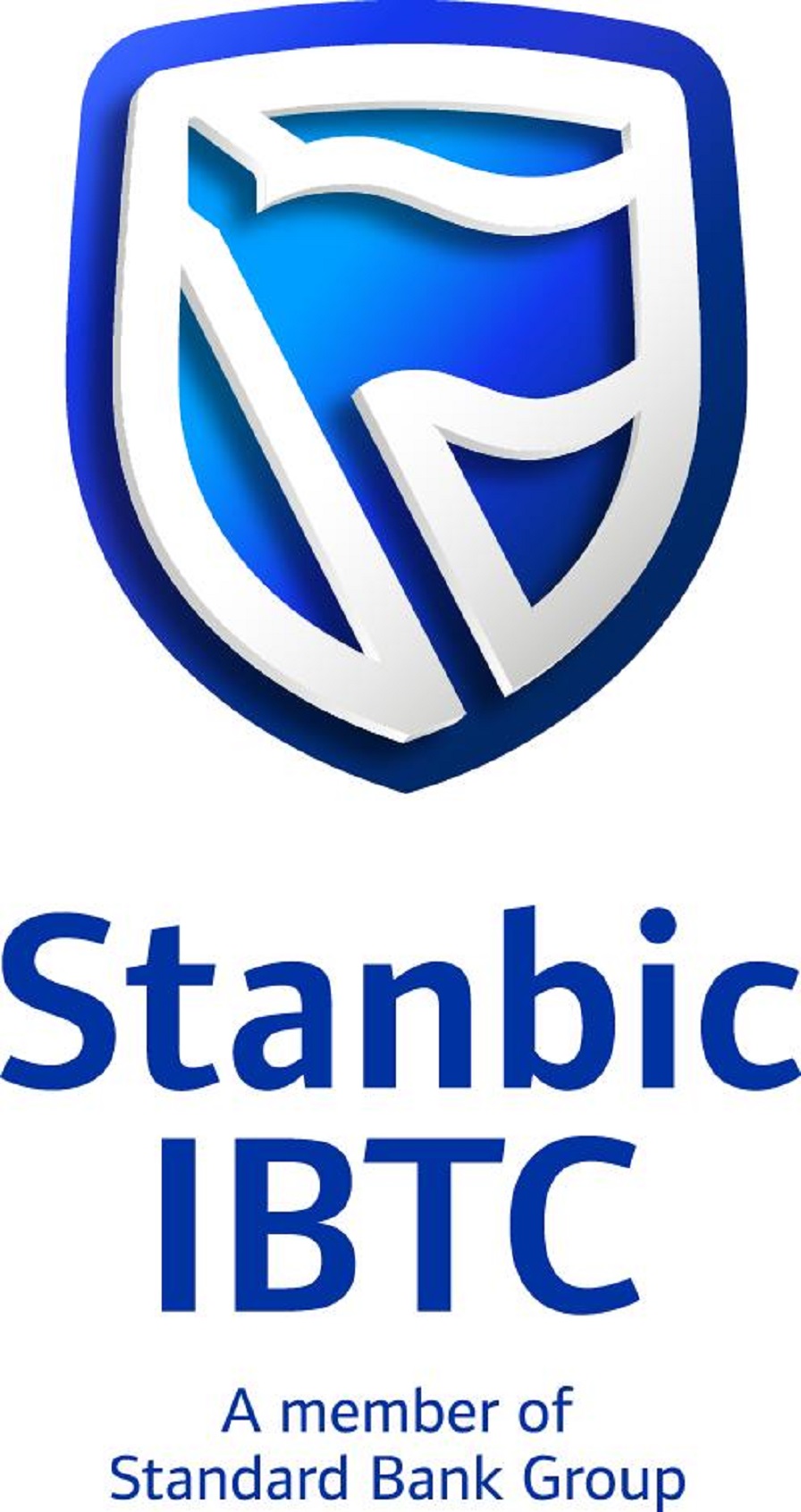 By Ashemiriogwa Emmanuel
A top financial institution, Stanbic IBTC Holdings Plc, through the Stanbic IBTC Finance Team, has reconstructed the vocational centre at Borstal Training Institute (BTI) located in Abeokuta, Ogun State.
The BTI is an arm of the Nigerian Correctional Service where young offenders are remanded and given both educational and vocational training, used to be a deteriorated structure with very few tools.
The poor facility was not able to live up to the purpose of the institute in terms of equipping students with education and skill acquisition.
However, the intervention of the Stanbic IBTC Staff Volunteerism Initiative saw a complete overhauling of the Abeokuta BTI Correctional Centre to encourage the purpose as to which the BTI was built.
The reconstruction entailed the demolition of the existing dilapidated shed, construction of a new building which was demarcated into four segments, along with the establishment of an Information and Communications Technology (ICT) unit equipped with six desktop computers.
In addition, a tailoring section was also set up and provided with four sewing machines, a stitching machine, several tailoring tools, and fabrics for practice.
There was also a barbing section which was supplied with three clippers, a sterilising machine, and other necessary barbing tools.
The renovation also entailed the establishment of a carpentry section equipped with necessary equipment such as a drilling machine, spraying machine, and circular machine.
The water supply channel was also improved with an overhead water tank for the facility.
In his statement on the project, the Chief Executive, Stanbic IBTC Holdings, Mr Demola Sogunle, pointed out that the provision of these necessary facilities will encourage easy reintegration of the students into the society as it will equip them with digital and vocational skills.
"I believe that this project will directly impact the lives of these young Nigerians. It enhances their easy integration into society as they are already equipped with either digital or vocational skills, based on their preference.
"Upon release, they will not be idle but will hopefully put the skills they have acquired to good use," he said.
The reconstructed BTI vocational centre which houses about 330 students will now have about 182 of them engaged in school and computer skill acquisition, and 148 students equipped with vocational training.
Latest News on Business Post