Doctors Highlight Causes of Complicated Pregnancies, Deliveries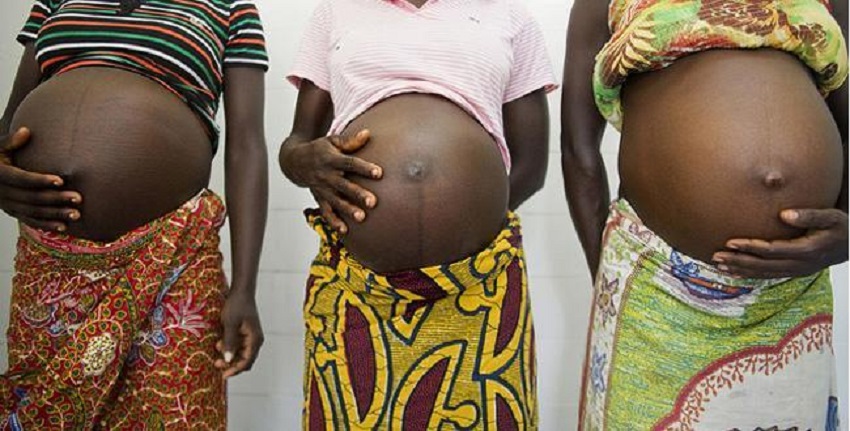 By Modupe Gbadeyanka
Over the past 10 years, Médecins Sans Frontières (MSF), known in English as Doctors Without Borders, has assisted more than 54,000 deliveries, most of them complicated, in Jahun General Hospital, Jigawa state.
To reduce maternal and neonatal mortality, the international medical organisation provides emergency obstetrics and neonatal care in collaboration with the Jigawa State Ministry of Health.
To commemorate the 10-year anniversary of this collaboration, a Forum on Maternal Health was held on November 13 and 14, 2018 in Dutse and Jahun. Doctors and experts from the field of maternal health and officials from the Ministry of Health are expected at the Forum to discuss successes and challenges related to maternal and neonatal mortality particularly in Jigawa State and in Nigeria in general.
"Over the last years, the number of women admitted at the maternity of Jahun General Hospital has increased to reach an average of 1000 per month, says Katja Lorenz, MSF Head of Mission in Nigeria. Complicated pregnancies and deliveries account for over 70 percent of these cases. However, a lot of women arrive at the hospital only very late, when medical care would be of limited benefit."
Hypertensive disorders, anaemia and haemorrhages are the main causes for complicated pregnancies and deliveries seen in Jahun General Hospital. MSF and the Jigawa State Ministry of Health treat complications in pregnancies by providing free obstetric care for mothers and children.
To prevent complications, it is crucial to raise awareness about the importance of consulting a health facility in the early stages of pregnancy, of attending regular antenatal consultations and seeking medical attention as soon as there are warning signs.
"People should know how important it is to seek professional medical care in case of complications during pregnancy and labour, notes Katja Lorenz. It must be emphasized that most complications can be prevented and maternal mortality can be decreased by avoiding delays in getting medical care."
According to the World Health Organization, more than 800 women have died in every 100,000 live births in Nigeria in 2015. And more than 12,000 new cases of fistula are recorded every year, according to the Survive Fistula Foundation. In Jahun, MSF provides surgery to repair obstetric fistula – a consequence of prolonged, obstructed labour – and offers physiotherapy and psychosocial support. On average, 22 such surgeries are performed each month. This comprehensive package of services alleviates suffering from a debilitating and stigmatising condition and also allows women to resume a normal life.
More generally, maternal health care needs commitment at each level: from the community level by involving traditional birth attendants and in primary healthcare centres to the hospital level for complications in pregnancies. This joint and coordinated effort is the necessary way forward to reducing the number of deaths of mothers and newborn babies.
Explainer: What is Monkeypox Virus?
By Adedapo Adesanya
In a world where the coronavirus is still around, attention may shift to the Monkeypox virus – which has been found in Australia, the United States, and some top countries in Europe.
What is the Monkeypox Virus?
According to a World Health Organisation (WHO) research, the Monkeypox virus is a virus that is transmitted to humans from animals. The first case was discovered back in a small child back in 1970 in the Democratic Republic of the Congo.
It is a rare disease caused by the monkeypox virus, part of the same family as smallpox, though typically less severe. The incubation period of the newly spreading Monkeypox virus ranges from 6 to 13 days. However, it might be from 5 to 21 days.
Symptoms
Symptoms such as fever, intense headache, lymphadenopathy, back pain, myalgia (muscle aches), and an intense asthenia (lack of energy) usually appear in the patients who test positive for the Monkeypox virus. On the other hand, skin eruption usually starts within 1-3 days of the appearance of fever. The rash appears mostly on the face and extremities rather than on the chest.
History in Nigeria
There have since been sporadic cases reported across 10 African countries, including Nigeria, which in 2017 experienced the largest documented outbreak, with 172 suspected and 61 confirmed cases. In terms of age, 75 per cent of those affected were males aged 21 to 40 years old.
Cases outside of Africa have historically been less common and typically linked to international travel or imported animals.
How Can One Catch Monkeypox?
Monkeypox spreads when someone comes into close contact with another person, animal or material infected with the virus. The virus can enter the body through broken skin, the respiratory tract or through the eyes, nose and mouth. Human to human transmission most commonly occurs through respiratory droplets, though usually requires prolonged face-to-face contact.
Animal to human transmission meanwhile may occur via a bite or scratch but the disease is not generally considered a sexually transmitted disease, though it can be passed on during sex.
Available Treatment
There are currently no proven, safe treatments for monkeypox, though most cases are mild. In the past, researchers said that vaccination against smallpox with the vaccinia vaccine was proved through several observational studies to be about 85 per cent effective in preventing the Monkeypox virus.
A newer vaccinia-based vaccine was approved for the prevention of smallpox and monkeypox in 2019 and is also not yet widely available in the public sector. Countries including the United Kingdom and Spain are now offering the vaccine to those who have been exposed to infections to help reduce symptoms and limit the spread.
Can it Kill?
Monkeypox cases can occasionally be more severe, with some deaths having been reported in West Africa. However, health authorities stress that we are not on the brink of a serious outbreak and the risks to the general public remain very low.
What are Health Regulators Saying?
WHO says it continues to closely monitor as the situation is evolving rapidly. It is supporting member states with surveillance, preparedness, and outbreak response activities for monkeypox in affected countries.
Health authorities in the United Kingdom, the United States, and Canada urged people who experience new rashes or are concerned about monkeypox to contact their healthcare provider.
WHO also clarified that does it not recommend any restrictions for travel based on available information at this time.
Malaria: Nova Diamond Launches Give A Net Campaign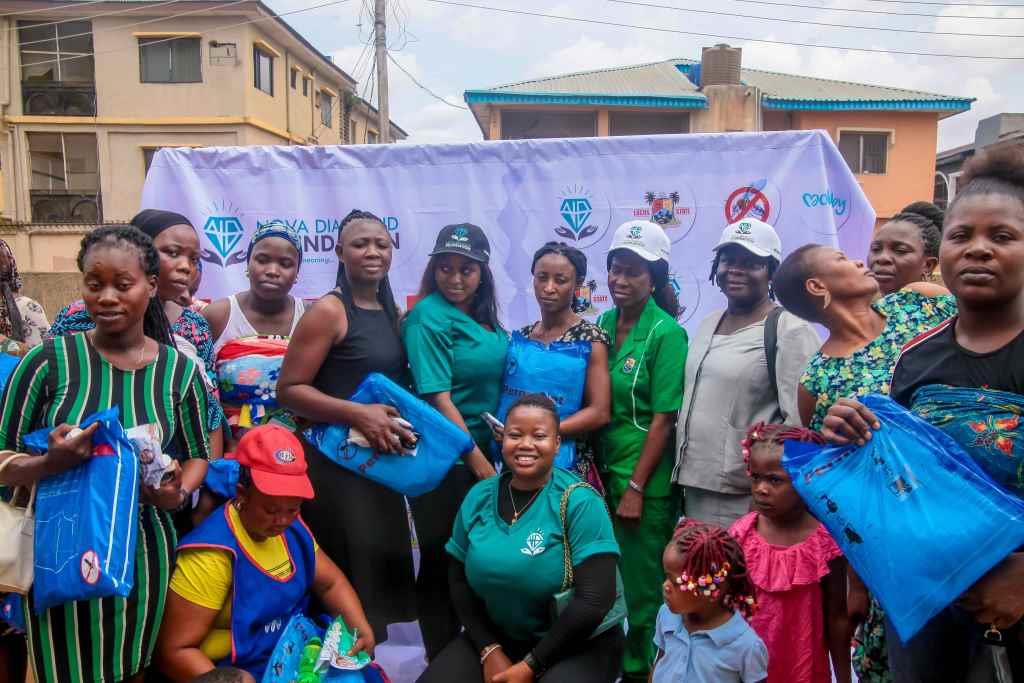 By Adedapo Adesanya
In commemoration of World Malaria Day for the year 2022, Nova Diamond Foundation has launched a campaign called Give a Net, ave Lives.
The Give a Net campaign is targeted to protect the most vulnerable in society, including pregnant women and children under the age of 5 because of the increased death rate, according to WHO 2021 Malaria report.
WHO described malaria as the 3rd highest killer non-communicable disease as the disease kills four in every five malaria cases in Nigeria. Malaria is the number one endemic in the country, which also has the highest number of malaria-related deaths.
To address this issue and reduce malaria-related deaths, Nova Diamond Foundation has partnered with the Lagos State Ministry of Health to educate residents on the danger posed by malaria.
The organisation also worked in partnership with Mobaby Care to walk the streets of Lagos, starting with Agboyi LCDA under Kosofe LGA, Mascara Primary Health Centre and Alapere Primary Health Centre, Ketu. These health facilities were visited between Monday, April 25 and Wednesday, April 27, 2022.
During the visits, pregnant mothers and children were given some malaria prevention incentives like Insecticides Treated Nets (ITNS) and mosquito repellant creams from Mobaby Care.
The executive director of Nova Diamond Foundation, Mrs Oluwafikayo Ooju, sensitised the participants on how to protect their unborn children, toddlers and themselves from malaria by ensuring that they always sleep under an insecticide-treated net.
She also lectured them on keeping their environment clean from stagnant water, ensuring children are well covered up and use of repellant to the exposed parts of the body.
In addition, she educated them on how to identify the symptoms of malaria as well as the need to visit the primary health centres for proper diagnosis and treatment immediately after they notice any symptoms.
In her remarks, the Medical Officer in charge of Agboyi LCDA, Dr Mariam Oshodi, commended the effort of the foundation and also advised the beneficiaries to use all the incentives distributed to them.
The team intends to visit other primary health centres across Lagos state and hopes to reach at least 1,000 pregnant mothers and 1000 children aged 0-5.
FG to Intensify Fight Against Female Genital Mutilation
By Adedapo Adesanya
The federal government has said it will intensify efforts to eliminate the practice of Female Genital Mutilation (FGM) in Nigeria as it pursues the realisation of the sustainable development goals (SDGs) 2030.
This was disclosed by the Minister of Women Affairs, Ms Dame Tallen, at the launch of the Movement For Good To End FGM in Nigeria organised by the Federal Ministry of Women Affairs in collaboration with the United Nations Children Fund (UNICEF).
Ms Tallen noted that the procedure of FGM has no health benefit for girls and women.
FGM involves partial or total removal of the external female genitalia or other injuries to the female genital organs for non-medical reasons. The practice is mostly carried out by traditional practitioners.
Speaking, she said, "Available statistics show that Nigeria has the highest number of cases of FGM in the world accounting for about 115 million out of 130 million circumcised women worldwide.
"The South-South zone with 77 per cent among adult women has the highest prevalence of the practice in Nigeria.  This is followed by the South-East zone with 68 per cent and South-West zone with 65 per cent.  The Northern part of Nigeria is also not free from this practice."
She described "FGM as a traditional practice inflicted on girls and women worldwide and it is widely recognized as a violation of human rights, which is deeply rooted in cultural beliefs and perceptions over decades and generations.
"The resulting outcome of FGM are adverse pain and haemorrhage, infection, acute urinary retention following such trauma, damage to the urethra or anus.
"During the procedure, the victim would struggle through an experience which leads to chronic pelvic infection, dysmenorrhea, retention cysts, sexual difficulties, obstetric complications, bleeding, prolonged labour leading to fistula formation amongst others.  The mental and psychological agony attached to FGM is deemed the most serious complication because the problem does not manifest outwardly for help to be offered.
"The continuous practice of FGM denies girls and women the right to quality education, opportunities for decent work and their health particularly sexual and reproductive are threatened."
The United Nations (UN) Resident, and Humanitarian Coordinator, Mr Matthias Schmale said the prevalence of FGM amongst girls up to 14 years old is still on the rise.
Mr Schmale said 86 per cent of these children were mutilated before the age of Five, meaning FGM is greatest in the early years of life.
"What this tells us is that the perpetrators of this harmful practice are devising ways to circumvent surveillance and diminish the gains recorded over the years towards the eradication of FGM in Nigeria, by targeting infants who neither knows nor understand the enormity or magnitude of the practice they are being subjected to," he said.
He explained that the practice of FGM which is handed over from generation to generation and culturally justified is no longer acceptable.
He noted that this practice violates women's and girls' rights to life, health, and dignity as well as their bodily autonomy.
"The time to end FGM in Nigeria is now and the responsibility to do so lies with us all," he said.
The French Ambassador to Nigeria, Mrs Emmanuelle Blatmann, on her part said at least 200 women worldwide have undergone genital mutilation and more might be affected in the coming years.
Ms Blatmann said FGM contravenes the rights of every woman.
"Indeed to promote the elimination of this scourge, coordinated and systematic efforts involving everyone are needed," she said.
Latest News on Business Post