Electricity Workers Threatens Strike from Today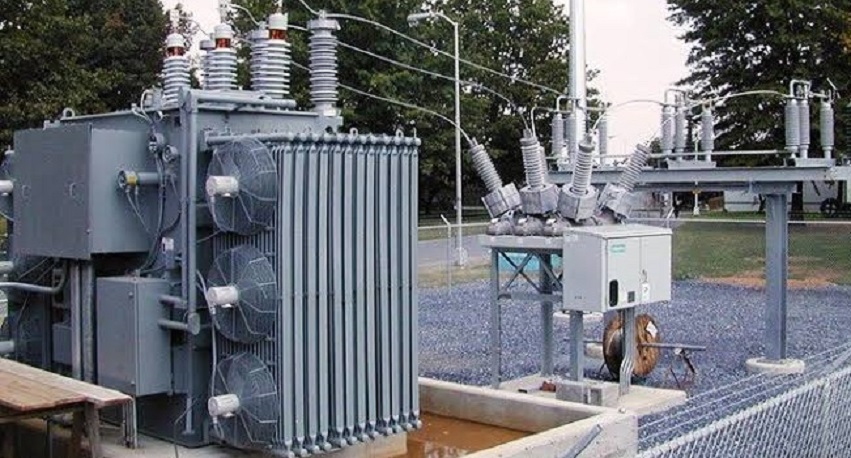 By Adedapo Adesanya
Organised labour has directed workers in the power sector to down tools and commence an indefinite strike from Wednesday, August 17 over pending labour issues with the Transmission Company of Nigeria (TCN).
The National Union of Electricity Employees (NUEE) on Tuesday demonstrated at the headquarters of the TCN in Abuja.
They complained about the alleged failure of the federal government to pay the entitlement of former staff of the defunct Power Holding Company of Nigeria (PHCN) in December 2019.
The aggrieved workers under the aegis of the National Union of Electricity Employees (NUEE) said this is a prelude to an indefinite strike action expected to commence today.
In a circular entitled "call to action", the General Secretary of NUEE, Mr Joe Ajaero, directed them to ensure total compliance, vowing to paralyse operations of TCN nationwide over what they consider "anti-masses activities."
This means the nation's electricity supply crisis could worsen from Wednesday following this decision if an impasse is not reached.
"You are hereby enjoined to mobilise immediately for a serious picketing of TCN Headquarters and stations nationwide over the directive by the TCN Board that all PMs in acting capacity going to AGM must appear for a promotion interview," the circular read.
"This directive is in contravention of our conditions of service and career progression paths, and unilaterally done without the relevant stakeholders.
''This action takes effect from Tuesday 16th August 2022 and total withdrawal of services commences on Wednesday 17th August 2022. Ensure full compliance in all the stations nationwide."
This will not be the first time electricity workers will threaten to put the nation in darkness. On May 18, the union issued a 14-day ultimatum to the Managing Director/Chief Executive Officer, MD/CEO of the company.
In the circular titled "Unresolved issues on the year 2021 promotion exercise and others," the union threatened to down tools at the expiration of the ultimatum if its grievances were not addressed.
NGX Group Reorganises Board, Picks Umaru Kwairanga as Chairman
By Aduragbemi Omiyale
The board of the Nigerian Exchange (NGX) Group Plc has been rejigged for better performance and efficiency, with the appointment of Mr Umaru Kwairanga as the new chairman.
Mr Kwairanga was appointed to the position at a board of directors meeting on Wednesday, October 5, 2022, in Lagos.
He will replace Mr Abimbola Ogunbanjo, who announced his retirement as chairman of the organisation at the 61st Annual General Meeting (AGM) of the group last month.
After his announcement, a non-executive director of NGX Group, Mr Ikpobe Apollos, was elected as the acting chairman on Friday, September 30, 2022 before Kwairanga was picked for the job yesterday.
In his acceptance speech, Mr Kwairanga resolved to work assiduously with his colleagues on the board to immediately stabilise relationships with all key stakeholders and set the group on the path to a brighter future.
"I am very excited to lead the execution of our corporate strategy and deliver world-class governance to the group. I appreciate the board for the confidence in my abilities to deliver on our mandate for the shareholders of NGX Group.
"I would like to thank our erstwhile Chairman, Mr Abimbola Ogunbanjo and our outgoing acting chairman, Mr Apollos Ikpobe, for their outstanding and diligent service to the company, and I promise to continue to deliver in line with their set standard of execution and delivery," he said.
The Group Managing Director/Chief Executive Officer of NGX Group, Mr Oscar Onyema, described the appointment of Mr Kwairanga as a positive step in the group's journey to delivering value to shareholders.
"As we move to execute our strategy aimed at maximising outcomes for our shareholders, we would count on Dr Kwairanga's wealth of experience in making strategic board decisions," he stated.
Also, Mr Ikpobe, who retired from the board effective September 5, 2022, appreciated the board's cooperation during his tenure as a director and his appointment as acting chairman.
"The past year as a director on this noble board allowed me to contribute to the transformation process of NGX Group actively. I trust that the board will continue to lead innovations in the Nigerian capital market as a values-driven organisation," he said.
Mr Kwairanga, a thoroughbred capital market professional with an excellent corporate governance pedigree, has 30 years of experience in banking, pensions, manufacturing and commercial sectors.
He served previously as a council member of the defunct Nigerian Stock Exchange (NSE) and as a member of the board of NGX Group. He is currently a council member of the Institute of Directors of Nigeria and an active director of multiple listed and unlisted companies.
Meanwhile, in keeping with good governance ethos, and to ensure continuity as well as institute an orderly succession plan for the organisation, the board has created the position of Vice Chairman and appointed Mr Oluwole Adeosun, a non-executive director of NGX Group and current President of the Chartered Institute of Stockbrokers (CIS), to fill this position.
Former Mastercard Director Emmanuel Efenure Moves to Flutterwave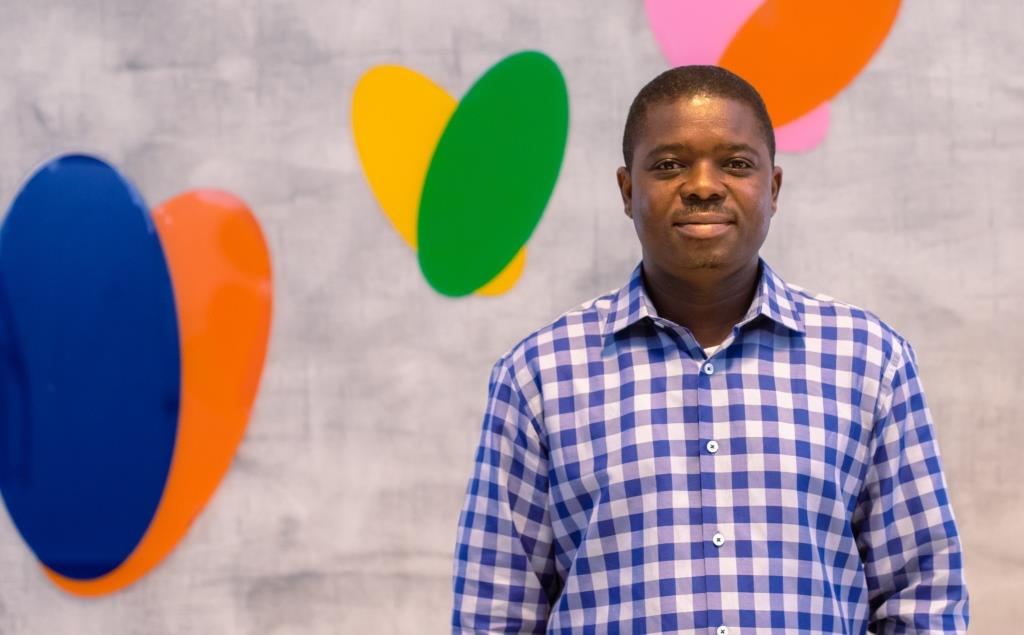 By Aduragbemi Omiyale
A former director with a leading payments firm, Mastercard, Mr Emmanuel Efenure, has been hired by Flutterwave as Head of Risk for Africa.
The graduate of Accounting from the University of Benin (UNIBEN) will head the Risk Group of Flutterwave, which was recently created from the company's Compliance Team to enable faster development and implementation of Risk initiatives.
The appointment of Mr Efenure followed the recent hiring of senior management members by Flutterwave, including Gurbhej Dhillon, former Goldman Sachs Managing Director, as CTO; Oneal Bhambani, former Vice President of American Express, as CFO; and Mansi Babyloni, former Senior Manager at EY and PwC, as CPO.
Flutterwave said it employed these talents ahead of its much-awaited initial public offering (IPO) in the United States.
"The scale of our business and the speed of our growth mean we must be extremely cautious about those we let on our platform.
"Emmanuel comes with over 22 years of risk and compliance to improve our processes and ensure we keep the bad actors away.
"He is not only an expert in the field, he also understands the risk landscape in the industry and the continent. We're excited that he has joined us and look forward to all the great processes and systems he will bring to Flutterwave to improve our risk profile," CEO of Flutterwave, Mr Olugbenga GB Agboola, said.
In his remarks, Mr Efenure said, "I'm thrilled to join Africa's leading payments technology company to improve the risk processes for Flutterwave Africa operations.
"What we do is important to keep customers, partners, the company and the payment ecosystem safe. It excites me to work with this team of talented people building solutions for businesses in Africa and connecting them to the global payments system. I can't wait to get started."
While at Mastercard, Mr Efenure was in charge of Customer Engagement and Performance, responsible for leading customer compliance and risk efforts for sub-Saharan Africa.
He also developed and executed Mastercard's safety and security strategy for the region and provided strategic guidance on risk and compliance matters to the business, key partners and Mastercard customers in Sub-Saharan Africa.
In his new role, he will oversee the continued development and execution of Flutterwave's risk, security and scheme compliance strategy for Africa, including delivering healthy growth of the company's business and ecosystem in a changing risk landscape like Africa.
He will be the primary point of contact for all risk-related projects, processes and operations and lead the risk management efforts for Flutterwave in Africa.
Mr Efenure has experience in risk and business operations, having held similar positions at the United Bank for Africa (UBA) Plc, Standard Chartered Bank and Mastercard.
Risevest CEO Found Guilty of Sexual Impropriety, Abuse of Power
By Adedapo Adesanya
The Chief Executive Officer (CEO) of Risevest, Mr Eke Urum, has been found guilty of sexual impropriety and abuse of power.
This was the outcome of a six-week investigation into allegations of sexual and non-sexual abuse against the stock investment startup founder.
A statement noted that, "The evidence presented to the panel could not prove sexual assault by Eke Urum. However, the evidence presented to the panel, including admitted sexual relations with an employee and unwanted, inappropriate jokes and conversations revealed sexual impropriety. It also showed a pattern of abuse of power, intimidation, retaliation and workplace bullying by him."
It was reported by TechCabal that a member of the investigation panel, Toni Tunde-Anjous, said that Mr Urum would not be reinstated as CEO.
Mr Tony Odiba, who is in the acting CEO role, will remain in that capacity until the newly constituted board appoints a new CEO.
Mr Urum will transition into a non-executive member of a new board and will lead the startup's investment strategy and provide guidance on technology.
On his part, the Risevest CEO told the publication in response to the findings of the investigation that he was regretful and promised support for the new CEO.
"As a leader, I have grown a lot over the years and still have a lot of growing to do, which is why I'm going to be taking additional coaching and executive training.
"I regret the distraction that my actions may have caused and fully respect the integrity of the process the Risevest investors and the panel underwent to identify the gaps in our systems and my leadership."
It took the investigation panel, comprising Odun Longe and Toni Tunde-Anjous, and chaired by Tomi Davies, speaking with almost 60 current and former employees over six weeks to reach a conclusion.
The investigation panel also recommended that a board of directors consisting of Mr Urum, Mr Odiba, two investor representatives, and one independent member approved by both founder and investor groups should be immediately constituted.
Prior to this, Risevest didn't have a board of directors.
The panel called that after the board is formed, the conversion of currently-held (simple agreement for future equity) SAFEs into equity should take place.
Two months ago, Business Post reported that Mr Urum was asked to step aside by investors at the company, despite owning the largest part of the company, until the end of the investigation by panel members appointed by the investors.
"Following allegations of sexual and non-sexual impropriety from someone who can be reasonably expected to have knowledge of such, investors of Risevest have asked Eke Urum to step aside from his role as founder and CEO and an independent investigation is ongoing," the company noted.
Latest News on Business Post