Mukhtar Adam Becomes Zenith Bank Chief Financial Officer
By Dipo Olowookere
A new Chief Financial Officer (CFO) has been appointed by Zenith Bank Plc and he is Dr Mukhtar Adam.
The appointee is an expert in financial reporting and analysis, tax management, audit management, strategy development and execution, enterprise risk management, credit risk management, financial advisory, capacity building and training.
He is also a researcher with a number of professional and academic publications to his credit.
Before his appointment as the CFO of Zenith Bank Plc, Mr Adam was the bank's Deputy CFO, a position he held since September 2014.
Prior to that time, he headed the Financial Reporting, Tax Management and Strategic Planning Groups, and oversaw the entire Zenith Group's financial reporting function.
Before joining Zenith Bank in 2007, he worked in Financial Services Group of the Nigerian and Ghanaian practices of PricewaterhouseCoopers (now PWC) as a Senior Consultant.
A statement issued by the lender today disclosed that the appointment of Mr Adam as the new CFO has been approved by the Central Bank of Nigeria (CBN).
Mr Adam holds a PhD in Finance from the Leeds Beckett University (UK); M.Sc. (Finance – Financial Sector Management) from University of London's School of Oriental and African Studies, (UK); MBA (Finance) from the University of Leicester (UK) and BEd Social Sciences (Economics and Management) from the University of Cape Coast (Ghana).
He holds a Diploma n International Financial Reporting Standards (IFRS) from the Institute of Chartered Accountants in England and Wales (ICAEW). He is a member of the Institute of Chartered Accountants of Nigeria (ICAN), Chartered Institute of Taxation of Nigeria (CITN), and Institute of Chartered Accountants of Ghana (ICAG).
Shipsy Hires Former Jumia COO to Meet African Expansion Target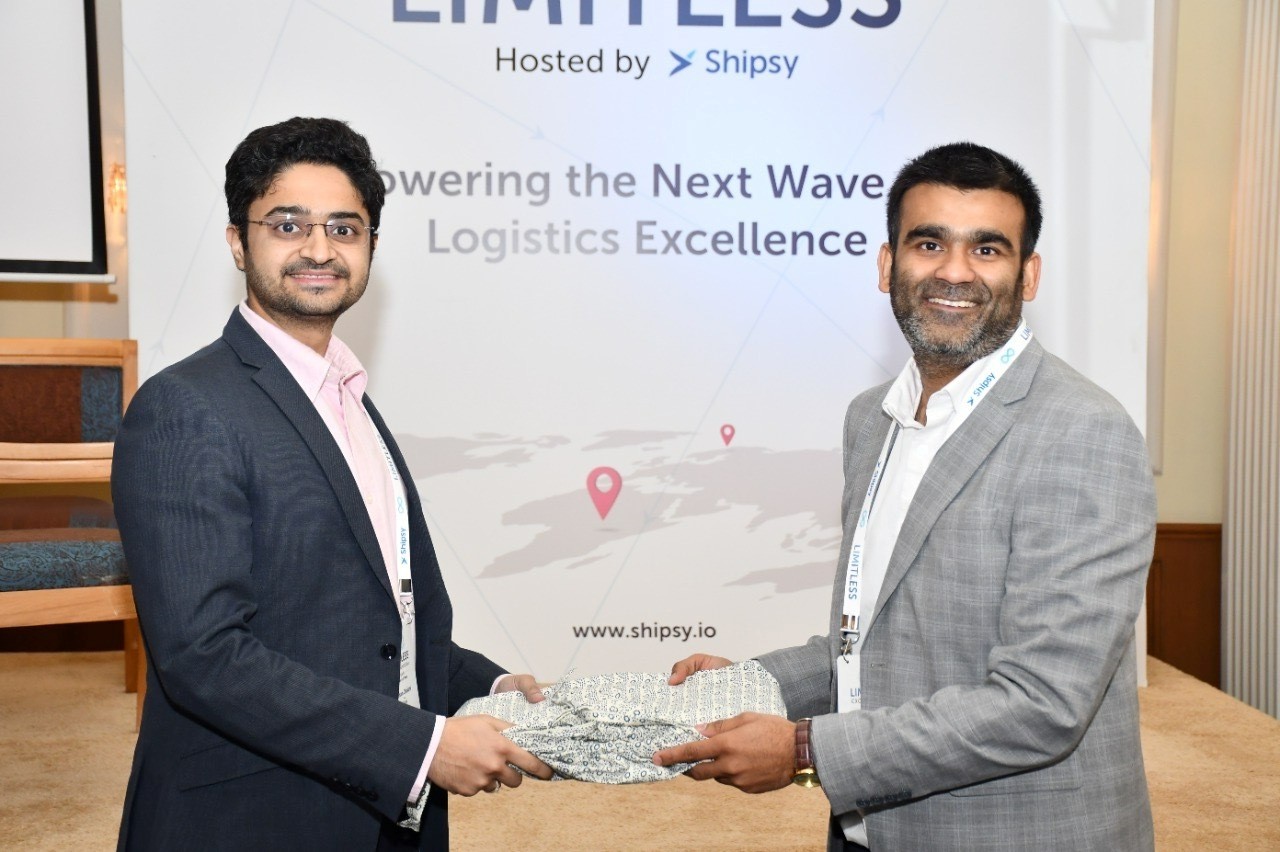 By Modupe Gbadeyanka
A leading global SaaS-based smart logistics management platform provider, Shipsy, intends to push its services aggressively across Africa and to achieve this, it has contracted the services of a former chief operating officer of Jumia Group. Mr Apoorva Kumar.
The company is doing this as online commerce is gaining significant momentum on the continent and is opening up lucrative opportunities for SaaS-based logistics management platform providers.
Since the last few quarters, Shipsy has rapidly grown its presence in African markets by onboarding customers in the courier, express and parcel, last-mile delivery, e-commerce, and retail segments.
Its commitment to transform the continent's logistics operations was mirrored in its plan to onboard local talent, explore technology partnerships and boost customer service.
Shipsy empowers retailers and logistics service providers to respond to such critical market opportunities by automating core logistics processes.
Its advanced AI and automation-powered logistics management solutions optimise routes based on business objectives and real-time constraints. They proactively address transportation risks, boost serviceability, automate carrier selection and ensure sustainable, profitable and customer-centric deliveries. The brand is a preferred logistics technology partner to 200+ businesses worldwide.
Mr Kumar, who has over a decade of experience building supply chain operations in Africa and GCC, is joining the advisory team for the African market.
"In the last 10 years, I have seen the growth of logistics in Africa and the Middle East with close quarters, and it presents massive opportunities.
"Having used Shipsy's solutions as a client before, I now look forward to working closely with Soham and the team to take it to newer heights and continue to create impact in the African logistics space," Mr Kumar said.
The co-founder of Shipsy, Soham Chokshi, while commenting, said, "The growth in Africa's online commerce has been inspiring.
"Shipsy's technology will play a pivotal role in helping realize the objectives of the African Continental Free Trade Area (AfCFTA), especially with regard to reducing transportation costs and delays and improving service quality.
"With Apoorva joining us as an advisor for Africa, we are confident we will rapidly proliferate the African market."
Tinubu Swears in George Akume As SGF
By Modupe Gbadeyanka
The former Governor of Benue State, Mr George Akume, has been sworn in as the new Secretary to the Government of the Federation (SGF).
Mr Akume, who moved into the Senate after he left office as Governor from 1999 to 2007, was appointed as SGF by President Bola Tinubu last week.
On Wednesday, at the Council Chambers of the Presidential Villa in Abuja, he took the Oath of Allegiance and Oath of Office in the presence of his boss and others.
Those present were the Vice President, Mr Kashim Shettima; the Senate President, Mr Ahmed Lawan; the Benue State Governor, Mr Hyacinth Alia; the Kwara State Governor, Mr AbdulRahman AbdulRazaq; and the Head of the Civil Service of the Federation, Mrs Folasade Yemi-Esan.
The 69-year-old former lawmaker from 2007 to 2015 is the 21st person to occupy the position, taking over from Mr Boss Mustapha, who served under the immediate past administration of Mr Muhammadu Buhari.
"It is an honour to be chosen to serve in this exalted position out of over 200 million Nigerians.
"It is a challenge to serve in line with the oaths I have taken today. I assure Nigerians I will do my best and I will not disappoint the President.
"I will not disappoint this country; I will not disappoint my party. I believe Nigerians will find fulfilment in my responsibility as I discharge my duties," Mr Akume said after the brief ceremony today.
Mr Akume served under Mr Buhari as Minister of Special Duties from 2019 to 2023.
Tinubu Chooses Gbajabiamila as Chief of Staff, Akume as SGF
By Modupe Gbadeyanka
The Speaker of the House of Representatives, Mr Femi Gbajabiamila, has been appointed as the Chief of Staff to President Bola Tinubu.
Mr Gbajabiamila won his re-election into the lower chamber of the National Assembly on February 25, 2023, but with this appointment, he will have to lose his seat in the parliament to coordinate the activities of his new boss.
Also, Mr Tinubu has picked the former Governor of Benue State, Mr George Akume, as the new Secretary to Government of the Federation (SGF).
He is take over from the former occupier of the position, Mr Boss Mustapha, who served under the administration of the immediate past President, Mr Muhammadu Buhari.
Similarly, the former Deputy Governor of Jigawa State, Mr Ibrahim Hassan Hadejia, has been chosen by Mr Tinubu as his Deputy Chief of Staff.
Latest News on Business Post