6 Tips to Create Engaging YouTube Shorts Videos that Stand out
By Modupe Gbadeyanka
The race to getting a part of the $100 million through the YouTube Shorts Fund is heating up as content creators are filing in their entries.
The fund was created to reward participants for coming up with exciting and engaging contents and from 2021 to 2022, the money will be distributed to thousands of eligible creators each month as a bonus payment based on their content's performance in the previous month.
According to the organisers, creators can receive up to $10,000 based on viewership and engagement of their Shorts content.
To qualify, channels must meet the minimum eligibility requirements refreshed each month to give other creators the opportunity to receive a reward for their creative and unique Shorts.
The Shorts Fund is the first step in building a monetisation model for Shorts on YouTube and is a chance for creators to earn and build their growing businesses as the world focuses on economic recovery.
Across the world, Shorts creators have already attracted millions of subscribers via their Shorts-only channels.
Moreover, Nigerians are showing a growing interest in this new short-form video experience, as seen in the top 10 most viewed YouTube Shorts videos watched by Nigerians below.
Best Oddly Satisfying Video for Stress Relief
Will this work where you live?
This is what happens when you forget to shake the ketchup
Best Oddly Satisfying Video for Stress Relief #Shorts
Makeup tips & tricks 🔥 #Shorts .(3)
Best Oddly Satisfying Video for Stress Relief #Shorts
This lady keeps stealing mail from mailbox
Best Oddly Satisfying Video for Stress Relief #Shorts
Creators in Nigeria looking to make their own Shorts videos and take advantage of the Shorts Fund can try these six tips to create compelling and engaging content on the platform.
Spice up your video with music
Without music in the background, your YouTube Shorts video can appear boring. You can add music to your Shorts by tapping the Add Music icon at the top and selecting one of the preset songs. That way, you can then create lip sync and dancing videos using the song.
You can also add audio from other YouTube videos into your YouTube Shorts video. To add music, click on the 'Add Music' tab and you'll be taken to a library of music from famous artists that you can use. The page also shows which tracks are most often used in Shorts videos.
Adjust the speed of your video to suit your idea
With YouTube Shorts, you have more freedom to experiment with the recording speed. Any of the five possible speeds can be used to produce slow-mo or sped-up effects. With the Speed button, you can slow down or speed up a video by 0.3 or 3 times.
Add text to your video
Would you want to spice up the Shorts video with various text styles and colours? You can add various text styles and modify them with varying colours, alignments, widths, and other options from the Next screen. Try it out.
Import videos from your phone's gallery
In certain instances, you might already have videos that you believe will be perfect for your YouTube Shorts video. No stress. Not only can you record your videos using the Shorts camera, but you can also upload videos from your gallery to create that next viral video. It's as easy as clicking on the gallery button at the bottom left corner of the record screen, choosing a video, editing it to suit your requirements, adding commentary or music, and then uploading.
String multiple video clips together
In order to create the best video, you may need to pause and resume filming in between takes. With the multi-segment camera on YouTube Shorts, you can string multiple video clips together, removing the need for an external editor. Simply release the record button while shooting to pause the video and resume recording when you push the record button again.
Make your video eye-catching with video filters
Content creators will be able to switch to varying filters in the recording and editing screens within the Shorts camera. Filters enable users to colour correct footage or change the look & feel of a video.
Fashion is Coming! Experience Africa's Finest Fashion at the 2022 GTCO Fashion Weekend
Fashion and style enthusiasts around the world can once again look forward to experiencing unparalleled fashion moments at the 2022 Guaranty Trust (GTCO) Fashion Weekend scheduled to hold on November 12th and 13th, 2022, at the GTCentre, Plot 1, Water Corporation Drive, Oniru, Lagos.
GTCO Fashion Weekend is a free business platform that combines elements of global fashion trends, the delicate nuances of African streetwear styles, and human creative enterprise to create one of the most delightful experiences in fashion retail. Over the years, the event has brought together universally celebrated fashion icons and engaging style personalities to interact with young Africans who are passionate about fashion. This year's event will feature masterclasses, runway shows, free retail stalls, and a streetwear village. All-comers are in for an immersive shopping experience as indigenous small businesses showcase their fashion collections and style accessories.
Commenting on the 2022 GTCO Fashion Weekend, the Group Chief Executive Officer of Guaranty Trust Holding Company Plc, Segun Agbaje, said; "We have kept our vision of supporting Small and Medium Enterprises in focus through the uncertain times of the past two years. Just like our core values as a financial institution, our promise of Promoting Enterprise will never change. We will continue to lend the full weight of our franchise to improving the lives and livelihoods of every African, not only through servicing the full range of our customers' financial needs with innovative products and services but also by creating and championing initiatives that help businesses and economies thrive."
He further stated that; "Fashion is primarily a form of self-expression, and in light of everything that has happened since our last Fashion Weekend event in 2019, we are happy to be able to explore the possibilities within the fashion industry locally and abroad, particularly as people increasingly return outdoors and get to experiment with new fashion and style ideas."
Guaranty Trust Bank is the flagship subsidiary of Guaranty Trust Holding Company Plc, a leading financial services company providing banking and non-banking services across eleven countries spanning West Africa, East Africa, and the United Kingdom. The Group operates a diversified, proudly African franchise and is renowned for its innovative approach to customer service and stakeholder engagement, especially through its non-profit, consumer-focused fairs and capacity-building initiatives for small businesses, which has endeared the brand to millions of people across Africa and beyond.
The GTCO Fashion Weekend is critically acclaimed as one of the main events in Africa's fashion circuit, and its 5th edition is sure to entertain.
For more information on this event, please visit, https://fashionweekend.gtcoplc.com
YouTube Announces New Ways for Creators to Make Money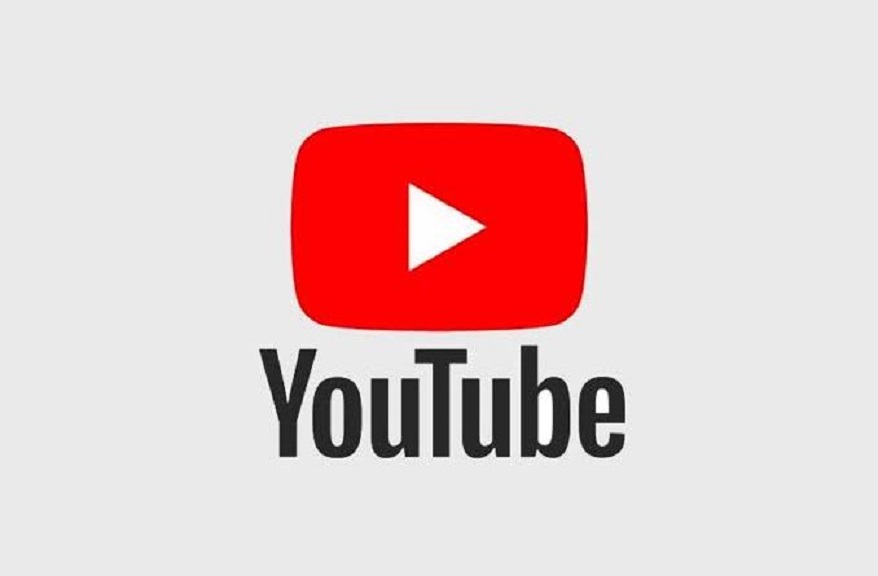 By Modupe Gbadeyanka
YouTube has introduced an improved monetisation system for creators to boost their earnings through the video-sharing platform.
At the inauguration of Made on YouTube, the company said content creators could make more money through an initiative it called the YouTube Partner Program (YPP).
The firm said from early 2023, beginning in early 2023, it would move from a fixed fund to a unique revenue-sharing model for Shorts for both current and future YPP creators.
It stated that Shorts-focused creators could apply to YPP by meeting a threshold of 1,000 subscribers and 10 million Shorts views over 90 days.
These new partners will enjoy all the benefits YPP offers, including ads monetisation across Shorts and long-form YouTube videos. This is in another option to the existing criteria where long-form creators can still apply to YPP when they reach 1,000 subscribers and 4,000 watch hours.
Creators can choose the option that best fits their channel, while YouTube maintains the same level of brand safety for advertisers.
To support creators in their early journey to YouTube, YouTube will also introduce a new level of YPP with lower requirements that will offer earlier access to Fan Funding features like Super Thanks, Super Chat, Super Stickers and Channel Memberships, the platform explained.
"Over the last three years, YouTube has paid out $50 billion to over 2 million creators, artists and media companies through its Partner Program – more than any other platform; that's $45 million a day, $1.9 million an hour, $528 a second.
"Today's announcements prove that YouTube is continuing to lead the way in its commitment to creators everywhere," YouTube creators Colin and Samir, said.
The CEO of YouTube, Susan Wojcicki, while commenting on the new initiative, stated that, "The YouTube Partner Program was revolutionary when we launched it back in 2007, and it's still revolutionary today.
"Over the last three years, YouTube has paid creators, artists, and media companies more than $50 billion. That $50 billion has changed the lives of creators around the world and enabled new voices and stories to be told. But we're not done yet.
"When we introduced the YouTube Partner Program, we made a big bet: we succeed only when our creators succeed. And today, we're doubling down. We're introducing the next chapter in how we reward creativity on our platform by expanding access to our YouTube Partner program."
Top Trending Housemates of Big Brother Naija Season 7 on Google
Now in its seventh season, the Big Brother Naija reality show known as Big Brother Naija: Level Up which premiered on July 23 and 24, 2022, is already thrilling viewers with twists and intrigue.
The show has also seen people turning to Google to find out more about their favourite housemates, the house and where to watch the show.
When the show started airing in July, a total of 28 housemates were originally admitted into two houses, Level 1 and Level 2 to compete for the grand prize of N100 million.
So far, there have been 12 evictions, two fake housemates leaving and a housemate who was ejected from the competition.
Still, as the interest of the show remains high, there are housemates who are dominating when it comes to online searches with different regions across the country showing clear favourites. Bella, Beauty and Khalid lead with the most searched interest, followed by Hermes, Daniella and Amaka.
Bella, who is in a relationship with fellow housemate Sheggz, has been trending for confrontations with her housemates, getting a strike from Big Brother for disobedience and provocation, causing reactions over her culinary skills and recently- having a brawl with fellow housemate and head of House (HOH), Phyna.
Former Miss Nigeria, Beauty, also made it as one of the top trending Big Brother Season 7 housemates. She was ejected just two weeks into the show following a physical argument with a housemate, Groovy.
Khalid, who was the second level 2 housemate to be evicted, also featured as a trending housemate because of his on-screen romance with a housemate, Daniella. While Bella, Hermes and Daniella have received the most search traffic overall, Daniella has generated the biggest search spike so far.
Specific questions asked about the Big Brother Naija reality show have also revealed the level of interest of netizens in Nigeria.
Some of the top questions asked online are, "What channel is BBN on GOtv?", "Who is Big Brother Naija in person?" and "How old is Diana's big brother?"
Below is a list of the top questions that have sparked the curiosity of Nigerians online with regard to the Big Brother Naija Season 7 reality show.
Here are the lists of the top trending Big Brother Naija Level Up housemates:
| | |
| --- | --- |
| Top Trending housemates who are still in the Big Brother Naija Level Up Show | Top Trending housemates who have left the Big Brother Naija Level Up Show |
| Bella | Beauty |
| Hermes | Khalid |
| Daniella | Amaka |
| Doyin | Deji |
| Groovy | |
| Phyna | |
| Chichi | |
| Sheggz | |
Top Trending Big Brother Naija Season 7 Questions
What channel is BBN on GOtv?
Who is Big Brother Naija in person?
How old is Diana's big brother?
Where is Hermes BBN from?
Who is the head of house in BBN this week?
How old is Chichi BBN?
Where can I watch BBN live on my phone?
Who won the head of house in BBN today?
Where is Bryan BBN from?
Where is Big Brother Naija house located?
Top trending questions and terms for the top trending housemates
| | | | |
| --- | --- | --- | --- |
| Bella | Beauty | Daniella | Khalid |
| How old is Bella BBN? | Why was Beauty disqualified? | Daniella and khalid | Khalid and Daniella |
| Bella Okagbue siblings | Ilebaye and Beauty fight | Khalid BBNaija tribe | Daniella BBN biography |
| What is the meaning of Bella? | Where is Beauty Tukura from? | BBN tonight eviction Khalid and Ilabaye | Daniella and Dotun |
| Where is Bella BBN from? | Beauty and Phyna fight | Meaning of khalid in Yoruba | Why was Daniella crying after yesterday 3 of september 2022 BBN party? |
| Who is Bella BBNaija brother | How old is Beauty BBN? | Which State is Khalid BBN from? | Meaning of Daniella |
| Who is Bella Okagbue's father? | Watch how Beauty was disqualified | What is the meaning of Khalid? | What did Khalid say about Daniella BNN? |
| | | | |
| --- | --- | --- | --- |
| Hermes | Doyin | Groovy | Phyna |
| Hermes big brother | Doyin bbn biography | Groovy bbn biography | Phyna BBN biography |
| Throwback pictures of Hermes BBNaija pictures when he was younger | Doyin and Cyph | Does Groovy have mouth odour? | How old is Phyna BBN? |
| Where is Hermes bbn from? | How old is Doyin BBN? | What happened between Groovy and Phyna? | Groovy and Phyna |
| Hermes and Allysyn | Does Doyin of BNN have any siblings? | Video of Beauty fight with Groovy | Dairy sessions for Phyna BBNaija |
| Hermes two girlfriends | Why was Doyin crying in the diary room? | Groovy and DJ Cuppy | Phyna BBN net worth |
| Hermes pronunciation | The problem between Bella and Doyin | What tribe is groovy? | Where is Phyna BBNaija from? |
Latest News on Business Post