AFRIMA Suspends Best Soundtrack in Film Category
By Ashemiriogwa Emmanuel
The nominees' list for the All Africa Music Awards (AFRIMA) 2021 has been released by the organisers, with the Best Soundtrack in a movie/series/documentary film category suspended.
Mrs Angela Martins, a member of the 13-man AFRIMA jury, said that this was a result of the low quality of entries for this year's edition.
Recall that earlier before the deadline for entries submission, three new categories were added to the existing 37 award categories of the laurel platform which included Best Soundtrack in a movie/series/documentary film, Best Global Sound, and Breakout Artiste of the Year as approved by the International Committee of AFRIMA and The AFRIMA International Jury.
However, Mrs Martins assured that for the other categories, the committee gave Africans and the world the very best nominations and songs under the year in review.
The shortlist, which was released on Wednesday, was from over 8,880 songs submitted for adjudication and features a selection of over 400 songs from artists in the 30 continental and 10 regional categories.
Nominated African artiste by the 13-man AFRIMA panel cut across talents and creatives living on the continent and in the diaspora.
South Africa's duo, Blaq Diamond came out as the top with eight nominations for the categories: Best Male Artiste in Southern Africa, Artiste of the Year in Africa; Song of the Year in Africa; Producer of the Year in Africa with their hit song, 'SummerYoMuthi'.
Other categories where the duo was nominated included Best Male Artiste in African Inspirational Music; Breakout Artiste of the Year; Best Artiste, Duo or Group in African Pop; Best African Duo, Group or Band.
This was followed by another South Africa talent, Focalistic, bagging seven nominations with the hit single, 'Ke Star' [Remix], which featured Davido and Virgo Deep.
Focalistic is in contention of the categories:  Best Male Artiste in Southern Africa; Artiste of the Year in Africa; Song of the Year in Africa; Best Artiste, Duo or Group in African Dance or Choreography; Best African Collaboration; Best Artiste, Duo or Group in African Electro; Breakout Artiste of the Year.
Next on the scorecard was Nigeria's made-in-Lagos crooner, Wizkid with six nominations for his hit song, 'Essence' featuring Tems, including 'Artiste of the Year in Africa', 'Best Male Artist in Western Africa' and 'Album of the Year'.
The Afrobeat singer's other nominations are 'Best African Collaboration', 'Song of the Year in Africa', and 'Best Artiste, Duo or Group in African R n B Soul
Closely followed was Aya Nakamura of French-Mali with her single, 'Plus Jamais' featuring Stormzy with five nominations.
Equally, Tanzania's Diamond Platnumz with his song, 'waah' featuring Koffi Olomide; Iba One of Mali for his single, 'Education', featuring Oumou Sangare and  DJ Tarico from Mozambique with his song, 'Yaba Buluku' featuring Burna Boy, Preck & Nelson Tivane secured five nominations each as well.
Nigeria's Omah Lay came behind this with four nominations for the Artiste of the Year in Africa; Best Artiste in Western Africa; Best Artiste, Duo or Group in African Pop; Breakout Artiste of the Year categories.
DMW boss, Davido, and Patoranking from Nigeria; Fally Ipupa from DRC Congo); MHD from Guinea; and Rayvanny from Tanzania were also nominated in four categories.
Following this on the nominee's list was Ghana's Gyakie, Nigeria's Bella Shmurda; Kenya's Nikita Kering; Sierra Leone's Nata, and Morocco's Abir with three nominations each.
Singer Olakira, Burna boy from Nigeria; Calema (Sao Tome & Principe); Cassper Nyovest from South Africa; DJ Moh Green from Algeria; and Djelykaba Bintou from Guinea also have three nominations.
Artistes with two nominations are Ditto Ferre Gola (DRC Congo); Gyakie (Ghana); Kamo Mphela (South Africa); Kelly Khumalo (South Africa); Loco (Cameroon); Lojay & Sarz; Makhadzi (South Africa); Nasty C (South Africa); Rebo (DR Congo); Tems (Nigeria); Tiwa Savage (Nigeria); and Vector (Nigeria).
It also includes Shan'L (Gabon); Tayc (Cameroon); The Isomers (Nigeria); T'neeya (Cameroon); Cavemen (Nigeria); Afrie (Uganda); Solking (Algeria); Ko-C (Cameroon); Salatiel & Rutshelle Guillaume (Cameroon); Djodje (Cape Verde); Adekunle Gold (Nigeria); Bensoul (Kenya); Blxckie (South Africa); Franck Biyong (Cameroon); and Innoss'B (DR Congo).
Others are Kidi (Ghana); Ladipoe (Nigeria); Major League DJZ (South Africa); Manal (Morocco); Mapara A Jazz (South Africa); Mi Casa (South Africa); Nandy (Tanzania); Nelson Freitas (Cape Verde); Nomcebo Zikode (South Africa); Sauti Sol (Kenya); Stonebwoy (Ghana); Toofan (Togo); Yaw Tog (Ghana); Yemi Alade (Nigeria) and Zuchu (Tanzania).
AFRIMA will be broadcast from Lagos from Friday, November 19 to 21, 2021.
18 Gulder Ultimate Search Contestants Comb Jungle for Akolo's Secret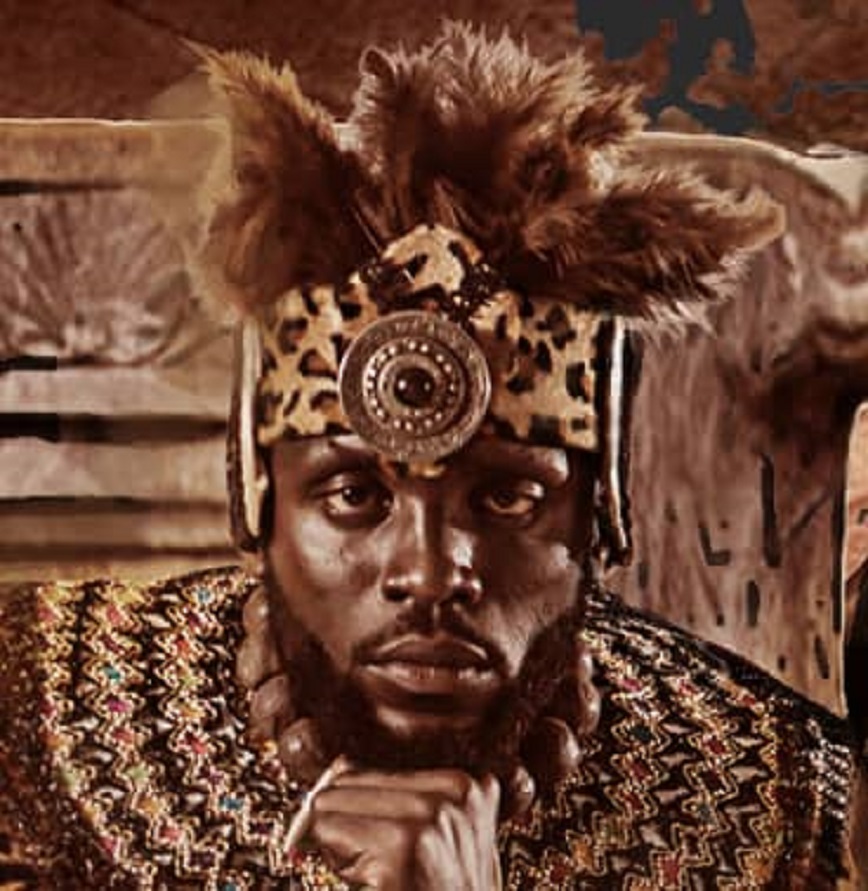 By Dipo Olowookere
The search for the secret buried by a mysterious craftsman named Akolo who once lived in a small town called Ijuka, which existed many centuries ago, has begun.
To comb the jungle for the lost secret kept in an iron chest of the late wise craftsman are 18 Nigerians who auditioned for the Gulder Ultimate Search (GUS) Season 12 recently across the key regions of the country.
These brave contestants are already facing challenges as they make their way to the jungle for this treasure hunt.
One question that may be brewing in the minds of readers at the moment could be; why are these GUS contestants after Akolo's secret and what is its importance?
Every season, GUS takes viewers on a journey through time to seek out a treasure that many say are mere tales of legends. This season, The Age of Craftsmanship goes to Ijuka, where Akolo settled down amongst the blacksmiths and woodcarvers. He soon began to teach the best among the people because his skills were superior to theirs. His name spread beyond the town, but what drew the attention of many was his special brew.
Akolo's brew was nothing like any that existed in the town. He used ingredients which no one had ever seen before that he got from trading his great works with European merchants. The king soon heard of his fame and appointed Akolo to be a member of his advisory council.
Although Akolo formed a close bond with the king, he never revealed the recipe of his brew. That was a secret Akolo guarded jealously. As the fame of his brew grew, trading routes began to pass through Ijuka, and many sought to taste his brew. Ijuka became a prosperous town, and soon enemies began to gather.
They were jealous of Akolo's wisdom and his close bond with the king and wanted the secret of his brew for themselves. They tried several times to kill him but to no avail.
Fearing for his life, Akolo left the town for the mangrove forest with his secret brew recipe and all his knowledge, never to be seen again. Ijuka, a once prosperous town, suffered Akolo's absence and was soon laid to waste by foreign invaders.
Now, the council of elders has chosen 18 brave warriors to go back in time to The Age of Craftsmanship to search for the iron chest containing Akolo's secret. These 18 warriors have endured several challenges to prove they are worthy of retrieving the iron chest of the wise craftsman Akolo.
Which of them would find the chest and open it to reveal the secret of the craftsman?
To find out, viewers have to watch the show every Saturday and Sunday at 8 pm on Africa Magic Showcase (DStv channel 151), Africa Magic Urban (DStv channel 153) and Africa Magic Family (DStv channel 154 & GOtv channel 2).
Omah Lay, Telz, Others to Join #YouTubeBlack Voices Music Class of 2022
By Modupe Gbadeyanka
A roster of 54 artists, songwriters and producers from Nigeria and other countries have been selected to join the #YouTubeBlack Voices Music Class of 2022.
The #YouTubeBlack Voices Music Class of 2022 is a development programme designed to directly support and mentor Black artists, songwriters & producers worldwide.
The addition of songwriters and producers to the 2022 class demonstrates the continuation and expansion of YouTube's efforts to support Black artists on the platform.
The programme, supported by the #YouTube Black Voices Fund, has creatives from Australia, Brazil, Canada, USA, the UK, South Africa and Kenya.
With the aim of equipping up-and-coming Black artists, songwriters & producers with the resources to succeed on YouTube, the class will be grouped into two programme streams: one for artists and one for songwriters and producers.
Class participants will each receive dedicated partner support, seed funding to invest in the development of their channels, and opportunities to participate in training and networking programs focused on production, fan engagement and wellbeing.
Over the next 6 months, they will also get opportunities to develop their catalogues and collaborate with other global artists, songwriters, and producers who have also been selected to take part in the programme.
"African music is taking the entire world by storm and the #YouTubeBlackVoices Fund is an opportunity to both celebrate and nurture African artistry and help songwriters, producers and artists share their craft with global audiences," YouTube's Head of Music, Sub-Saharan, Addy Awofisayo stated.
"Black culture is expansive and ever-changing and YouTube Music is committed to celebrating that experience through music," Awofisayo added.
Four acts from Nigeria made the cut and they are Omah Lay, Singer-songwriter CKay, Producer P.Priime and singer Telz.
"My music speaks to the people that love me, the people I love and the people that have been through what I have been through.
"I see the #YouTubeBlack Voices Fund having an impact on my career in different ways. It would allow me provide content about my musical journey to my fans, and in marketing them to a greater audience," Omay Lay commented on his inclusion, while CKay said the "knowledge of instruments coupled with digital production is an integral part of my music-making process. My traditional South-Eastern origin explains my use of Igbo language in my music and my extensive knowledge of High-Life music."
On his part, P.Priime disclosed that "I have so many ideas I'd love to bring to life and I know with the right resources and funding, I'd be able to achieve that," while Telz sees the #YouTubeBlack Voices Fund impacting his career in various ways — especially in bringing his ideas to life and helping him network with other creatives globally.
Temple Company Seals Marketing Deal With Zee World
By Sodeinde Temidayo David
A marketing deal has been signed between the Temple Company and Zee Entertainment Enterprises Limited, owners of the Zee World TV channel.
It was gathered that Zee Entertainment picked the full-service creative agency based in Nigeria as its representative in the country and it is believed that it is to drive industry growth.
The Temple Company will interface with public sector organisations, looking to leverage its widely accepted platforms to their advantage.
According to the Indian television station, the partnership will present a unique advantage that decision-makers can leverage to better connect with Nigerians.
Speaking on the new deal, the founder of the Temple Company, Mr Idris Olorunnimbe, noted that the partnership was in line with the goal of the company to foster cross-border collaboration that will help drive growth for both Indo-Nigerian creative industries.
"We were ready for this collaboration long ago. When we launched The Temple Company, we had our job cut out to attract strategic collaborations that would impact positively on the creative economies across territories," he noted.
In his remarks, the Chief Executive Officer, Sub-Saharan African and Indian Islands, Zee Entertainment, Mr Somnath Malakar, expressed optimism about the partnership and noted that this deal will promote Zee Entertainment goal to present sectoral growth.
"We are certainly excited to partner with The Temple Company which positions us to collaboratively unlock the opportunities presenting themselves in Nigeria, the biggest and fastest-growing TV market in Africa," Mr Malakar noted.
Zee World debuted on the Nigerian television scene in February 2015 and has over the years proved to be a favourite among Nigerian families, especially the females.
This follows the latest MPS data ratings, which noted that the channel commands a viewership base of up to one-fifth of the entire Nigerian Pay-TV landscape, making it a desired platform for advertisers.
Zee World channel has been ranked as Nigeria's most-watched TV channel across all platforms.
Latest News on Business Post