Emerging Artists to Watch Out For in 2023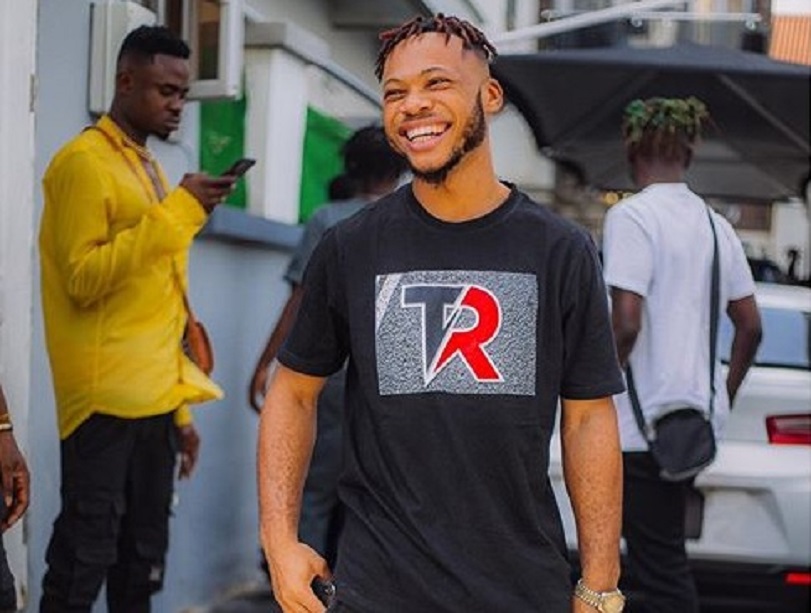 Few things are quite as exciting as discovering new talent to listen to on repeat, add to your favourite playlists and lean on for emotional support over the course of the year.

For fans of African music on Spotify, 2023 promises another roll call of amazing artists ready to break through to fame and mainstream streaming success. 
If anything, African music has consistently unfurled waves of new, fresh talent every year who have propelled the global interest in Afrobeats, Amapiano and its many other sub-genres. 2022 was a breakout year for artists like Buju, Costa Titch and Asake, whose success propelled them into Wrapped top lists at the end of 2022. 
And while those talents took their voices to the main stage, a slew of rising stars was also laying the groundwork for their own breakout year. Some of these musicians are primed to release their best music in the coming months. Others have enjoyed early success on Spotify and show many indications of even greater success on the horizon. Others are relatively new elements, developing new takes on familiar sounds that harken towards major shifts in popular music.
Hailing from Nigeria, South Africa, Kenya, Tanzania and Uganda with a wide array of styles, cultures and perspectives, these artists are, according to Spotify data, the ones to watch out for in 2023.
At 17, Khaid is a Gen Z starboy in every sense. His debut, With You, was an instant darling, evoking a syrupy teenage love story at its crescendo. As part of a generation of artists first discovered on social media, Khaid's songs resonate with a core online audience, inspiring many viral challenges. His Afrobeats inspirations come to the fore on songs like Akpako, but Khaid also shows his emo-trap side on Ski, a fave among young Nigerians in 2022.  
Known for his producer tag, MAD!, the young producer is behind some of Afrobeats' biggest songs. A long-term friendship with CKay birthed the global smash Love, Nwantiti, now certified double platinum in the United States. 2022 showcased a new pace to Tempoe's hit churning powers; he produced Joeboy's viral hit, Alcohol and performed in Soweto, the global sensation by Spotify RADAR alumnus, Victony. With over a hundred million Spotify streams under his name, Tempoe is primed to deliver more hits this year. 
First introduced to fans for his dance skills, Poco Lee has since applied his skill set to crafting some of the biggest street pop hits of 2022. Poco Lee has built a huge fanbase by backing some of the most interesting emerging talent – including Bella Shmurda and HotKid. Whether it's his ear for a future hit or his ability to put the right creatives in the same space, Poco Lee has blessed hit records like Otilo and YARD. Wherever Afrobeats goes this year, you'll find Poco Lee cooking close by. 
Bayanni has hit 2023 running. The newest artist from Mavin, the house that produced Rema & Ayra Starr, introduced himself with an eponymous four-track EP in September 2022. Ta Ta Ta has risen on the shoulders of a viral social media challenge to become almost inescapable. And it has not stopped there, finding its way into the dressing rooms of Manchester City, where Algerian footballer, Riyad Mahrez, chose the song to celebrate a stellar performance.
With just one release under his name, Brume is still a mysterious entity to some. His song, Workaholic isn't. Released in 2021, the unassuming hustler's anthem extols the virtues of perseverance and hard work as the young singer pursues his own holy grail. Brume first drew attention with occasional freestyles on social media before Workaholic, and as 2023 kicks off, ears are perked for what new music Brume has to offer. 
Formerly known as YusufKanbai, YKB is an eclectic artist on many Ones to Watch lists. He's released a number of cult favourites over the years and built a steady community while winning The One, a competition by online publisher Clout Nigeria. YKB levelled up with 2021's Before I Blow, spinning fan favourites like Practice Patience and Oshofree. He's converted even more fans with 2022's San Siro, a football-themed love story that has many convinced it's YKB time. 
Kaestyle boasts a certain dexterity with words and narratives that, aligned with soothing melodies, has eased him into the libraries of many music fans. The singer's debut EP, Kae's Study shows his ability to play in different lanes, offering drill on Moving Mad and some groovy Afropop on Blessings. His collaboration with Victony, True Love, is an early fan pick, and fans will be eager to stream more easy hits from Kaestyle. 
Here below is the list of other emerging artists on the continent. 
| | | |
| --- | --- | --- |
| GHANA EMERGING ARTISTS | KENYA, TANZANIA & UGANDA EMERGING ARTISTS | SOUTH AFRICA EMERGING ARTISTS |
|   |   | |
Data Shows Opportunities for Streaming Services in Romance Films
By Adedapo Adesanya
Fresh data over Valentine's period show that streaming services could yet tap a goldmine from major opportunities available in the romance films genre.
According to data provided to Business Post by Reel Good, a streaming aggregator website, romance movies have been overlooked, but available numbers show that there is a resurgence.
According to Reel Good, "Five romance movies that premiered in 2023 accounted for 28 per cent of the streaming share out of the top 100 romance movies available to stream in the United States—meaning that people are starved for this content."
It was also revealed that among the top 100 available to stream in the US between February 10 and February 23, five brand-new romance films accounted for a 12 per cent share of streaming. These include Your Place or Mine (Netflix, 2023); Somebody I Used to Know (Prime Video, 2023), You People (Netflix, 2023), Empire of Light (HBO Max, 2022), and Shotgun Wedding (Prime Video, 2022).
Netflix's Your Place or Mine, a film about two long-distance friends swapping homes for a week and learning so much about themselves, recorded 7.3 per cent of streaming and engagement share from the two-week period among the top 100 romance films on Subscription Video On Demand (SVOD) and Advertising-Based Video on Demand (AVOD) in the US while it had a 3.0 per cent streaming and engagement shared among the top 100 movies on both SVOD and AVOD.
Prime Video's Somebody I Used to Know, which features a workaholic questioning everything about herself when her ex decides to move on with his life, saw 6.4 per cent in the top 100 romance films and 2.7 per cent in the top 100 films ranking.
Another offering from Netflix, You People, which is about a new couple and their family members examining their values and what is expected of them, accounted for 6.2 per cent in the top 100 romance category while on the top 100 films streaming and engagement share, it was about 2.6 per cent.
HBO Max's Empire of Light recorded a 4.7 per cent of streaming and engagement share from the two-week period among the top 100 romance films on SVOD and AVOD in the US, while it had a 1.9 per cent streaming and engagement share among the top 100 movies on both SVOD and AVOD. It follows the story of a cinema manager struggling with her mental health, which forms a relationship with a new employee on the south coast of England in the 1980s.
Shotgun Wedding from Prime Video came next with a 3.4 per cent and 1.4 per cent share, respectively. The film takes the audience into a hostage situation at a wedding, where the couples must do all they can to save their loved ones.
Early predictions show that these numbers may yet get better, but streaming services could be sleeping on a major opportunity if they are not investing in romance.
Burna Boy to Perform at 2023 UEFA Champions League Final
By Adedapo Adesanya
In a historic move, Nigerian Grammy Award-winning and multi-platinum-selling singer, songwriter, and producer, Damini Burna Boy Ogulu will co-headline the 2023 UEFA Champions League Final Kick-Off Show at the Atatürk Olympic Stadium in Istanbul on Saturday, June 10.
The Last Last crooner will be the first African act to perform at the event sponsored by Pepsi since it was started in 2016 and became known as the UEFA Champions League Final Kick-Off Show by Pepsi, which replaced the UEFA Champions League Opening Ceremony.
This year's other co-headliner will be announced soon, a statement said, adding that "the Nigerian star will bring his energy and signature soulful vibes of afro-beats to millions of fans before the biggest club fixture in football gets underway."
Speaking on this, Burna Boy said, "As a huge football fan myself, I know it doesn't get any bigger than the UEFA Champions League! That's why I'm so excited to be performing on the Pepsi stage at this year's final. Music and football are the ultimate combinations, so you already know I'll be bringing the vibes and making magic in Istanbul. The world isn't ready for what we have in store!"
On his part, Mr Guy-Laurent Epstein, UEFA marketing director, said: "The UEFA Champions League Final Kick-Off Show is a significant part of our joint efforts with Pepsi, providing an incredible opportunity to reach new and younger audiences with some of the biggest names and rising stars in music.
"We're excited to showcase a line-up of talented artists at this season's final in Istanbul in what is sure to be an energetic and memorable performance."
On his part, Mr Gustavo Reyna, Pepsi's senior director of global marketing, said: "The UEFA Champions League final is the stand-out date of the club football calendar, and Pepsi prides itself on marking the occasion with the very best entertainment spectacles.
"The newly named 'Kick Off Show by Pepsi' is going to be huge this year; we're so excited to welcome Burna Boy, one of the world's most exciting artists, to the final stage, and we can't wait to see which fans are selected to feature as part of this truly unmissable performance."
Adekunle Gold Signs Music Deal With Def Jam
By Adedapo Adesanya
Nigerian hitmaker, Adekunle Adekunle Gold Kosoko, has signed with a top recording label, Def Jam, in a deal that will see the company release his fifth studio album later this year.
In a scoop with music publication, Billboard, Def Jam CEO/chairman, Mr Tunji Balogun, said that the label had been following the High crooner for the last six years when he was Olamide's YBNL label and made Sade, a localised version of One Direction's Story of My Life.
He said, "Over the years, everything in AG's world has elevated — his songwriting has refined, the scope of his artistry has widened, his vocals have strengthened, his approach to fashion is more distinct, and his showmanship and performance ability have grown exponentially.
"He's stepped into stardom on his own terms and is completely comfortable being his true self."
"When I started at Def Jam, I knew I wanted to bring the label into the Afrobeats space tastefully, with the right artists and partnership. Adekunle felt like the perfect fit – he'd already done so much work on his own to build a base, but I knew that we could scale his audience to an even higher level if we combined our energies and worked together," Mr Balogun added.
Speaking on the deal, the Ire crooner said, "The track record is there. The history is there. They break artists, and they have a niche, unique artists like me, so I think it's the right move for me. All of the things that I've done for myself already, they know already, and that's why they're on board."
The first single from the new relationship is a song titled Party No Dey Stop with Marlian Music wunderkind, Zinoleesky, which dropped on Wednesday, March 15.
It was revealed that an album will drop in June after which the singer will embark on a four-month world tour starting in North America in September and then to the United Kingdom, Europe, Africa, Australia, New Zealand, South America, and the Caribbean through next year.
On Olamide's label, Adekunle Gold released his first album Gold in 2017, and after his exit, he released three albums, and he did two through his label, Afro Urban Records. 2018's About 30 and 2022's Catch Me If You Can. He released his 2020 album, Afro Pop, Vol. 1, under EMI.
"Hear it from me. Afrobeats is taking over the world," Adekunle Gold told the publication.
Latest News on Business Post