Can Africa Prioritise and Solve its Food Security Challenges?
By Kestér Kenn Klomegâh
Global food security, especially in Africa, has been in the media publications these past few months. While a few outspoken African leaders shifted blame to the Russia-Ukraine crisis, others focused on spending the state budget to import food to calm rising discontent among the population. Some experts and international organizations have also expressed the fact that African leaders have to adopt import substitution mechanisms and use their financial resources to strengthen agricultural production systems.
At the G7 Summit in June, President Biden and G7 leaders announced over $4.5 billion to address global food security, over half of which will come from the United States. This $2.76 billion in U.S. government funding will help protect the world's most vulnerable populations and mitigate the impacts of growing food insecurity and malnutrition, including from Russia's war in Ukraine, by building production capacity and more resilient agriculture and food systems around the world and responding to immediate emergency food needs.
U.S. Congress allocated $336.5 million to bilateral programs for Sub-Saharan African countries, including Burkina Faso, the Democratic Republic of the Congo, Ethiopia, Ghana, Guinea, Kenya, Liberia, Madagascar, Malawi, Mali, Mozambique, Niger, Nigeria, Rwanda, Senegal, Sierra Leone, Somalia, South Sudan, Tanzania, Uganda, Zambia, and Zimbabwe and regional programs in southern Africa, west Africa, and the Sahel.
Also, of this $2.76 billion, USAID is programming $2 billion in emergency food security assistance over the next three months.  As of August 8, 2022, the U.S. has provided nearly $1 billion specifically for countries in Africa toward this $2 billion commitment, including the Central African Republic, the Democratic Republic of the Congo, Ethiopia, Kenya, Mali, Mozambique, Nigeria, Somalia, South Sudan, and Uganda.
That compared, Russia plans to earn (revenue) $33 billion by the end 0f 2022 through massive export of grains and meat poultry to Africa. The plan aims to marginalise local production, cut out foreign contributions to support livelihoods through local production and make African leaders spend their hard-earned revenue on food imports instead of supporting agricultural production.
Primarily, Russia needs to export an estimated 50-60 million tonnes of grain this agricultural year from July 2022 to June 2023. Agriculture Minister Dmitry Patrushev and Algerian Agriculture and Rural Development Minister Mohamed Abdelhafid Henni, co-chairing the Russian-Algerian Intergovernmental Commission in late September, agreed on increased wheat exports from Krasnodar Territory and Siberia regions to Algeria.
The Agriculture Ministry's Agroexport Center said in a report that Russia has to increase exports to Angola. The estimated potential for Russian agribusiness exports to Angola is $100 million per year, including grains, foremost wheat, soybean oil, beef, poultry, edible pork by-products, yeast and other agribusiness products.
Agroexport Federal Center for Development of Agribusiness Exports, in close partnership collaboration with Trust Technologies and the business expert community, drew up a concept for the development of exports of principal agricultural products (grain, dairy, butter, meat and confectionery products) to promising markets of African countries. It is estimated to build on the total volume of exports to African countries, which in 2021 amounted to $33 billion.
"The African continent is an interesting and promising area for developing Russian food exports. However, when working in this market, it is important to take into account a number of factors: strong differences in the level of welfare of the population, political instability in some countries, state regulation of prices for a number of goods, et cetera," Agroexport head Dmitry Krasnov was quoted as saying in the statement and reported by Russian media including the Interfax News Agency.
By increasing grain exports to countries in Africa, Russia aims to enhance the competitiveness of Russian agricultural goods in the African market. According to the business concept report, five African countries have been identified and chosen as target markets for the delivery of agricultural products. These are Angola, Cameroon, Ethiopia, Ghana, Kenya, Mauritius, Nigeria, Tunisia and South Africa.
In sharp contrast to food-importing African countries, Zimbabwe has increased wheat production, especially during this crucial time of the current Russia-Ukraine crisis. This achievement was attributed to efforts in mobilizing local scientists to improve the crop's production. Zimbabwe is an African country that has been under Western sanctions for 25 years, hindering imports of much-needed machinery and other inputs from driving agriculture.
At the African Green Revolution Forum (AGRF) summit held in September in Rwanda, President Emmerson Mnangagwa told the gathering that "we used to depend on importation of wheat from Ukraine in the past, but we have been able to produce our own. So, the crisis in that country has not affected us. There is an urgent need to adopt a progressive approach and re-purpose food policies to address the emerging challenges affecting our entire food systems."
There are various local efforts to attain food security on the continent. For instance, the African Development Bank's (AfDB) African Emergency Food Production Facility (AEFPF) to increase the production of climate-adapted wheat, corn, rice, and soybeans over the next four growing seasons in Africa. The International Fund for Agricultural Development's (IFAD) Crisis Response Initiative (CRI) helps protect livelihoods and build resilience in rural communities. The Africa Adaptation Initiative (AAI) to develop a pipeline of bankable projects in Africa to leverage private equity.
The Africa Risk Capacity (ARC) Africa Disaster Risk Financing Programme (ADRiFi) helps African governments to respond to food system shocks by increasing access to risk insurance products. A fertilizer efficiency and innovation program to enhance fertiliser use efficiency in countries where fertilizer tends to be over-applied. Support for the UN Food and Agriculture Organization (FAO) will fund soil mapping spanning multiple countries to provide information allowing for wiser water usage, greater fertilizer conservation, and improved climate resilience impacts.
Significant to note that during the business conference held at the Atlantic Council's Africa Center on April 22, African Development Bank Group President Dr Akinwumi Adesina, speaking as a guest of the Washington, DC, US-based think tank, called for an increased sense of urgency amid what he described as a once-in-a-century convergence of global challenges for Africa, including a looming food crisis. The continent's most vulnerable countries have been hit hardest by conflict, climate change and the pandemic, which upended economic and development progress in Africa.
Adesina said the ramifications of Russia's invasion of Ukraine on Feb. 24 spread far beyond the conflict to other parts of the world, including Africa. Russia and Ukraine supply almost 30% of global wheat exports, and the price has surged nearly 50% globally, reaching levels reminiscent of the 2008 global food crisis.
Adesina said the tripling of fertilizer costs, rising energy prices and rising costs of food baskets, could worsen in Africa in the coming months. He noted that wheat made up 90% of Russia's $4 billion in exports to Africa in 2020, and of Ukraine's nearly $3 billion exports to the continent, 48% was wheat and 31% was maize.
Adesina said Africa must rapidly expand its production to meet food security challenges. "The African Development Bank is already active in mitigating the effects of a food crisis through the African Food Crisis Response and Emergency Facility, a dedicated facility being considered by the bank to provide African countries with the resources needed to raise local food production and procure fertilizer," Adesina said. "My basic principle is that Africa should not be begging. We must solve our own challenges ourselves without depending on others…"
The bank chief spoke about early successes through the African Development Bank's innovative flagship initiative, the Technologies for African Agricultural Transformation (TAAT) program, which operates across nine food commodities in more than 30 African countries. TAAT has helped to rapidly boost food production at scale on the continent, including the production of wheat, rice and other cereal crops.
"We are putting our money where our mouth is," Adesina said. "We are producing more and more of our food. Our Africa Emergency Food Production Plan will produce 38 million metric tons of food." He said TAAT already delivered heat-tolerant wheat varieties to 1.8 million farmers in seven countries, increasing wheat production by over 1.4 million metric tons and a value of $291 million. He added that during the drought in southern Africa in 2018 and 2019, TATT was able to help deploy heat-tolerant maize varieties, which were cultivated by 5.2 million households on 841,000 hectares.
In a similar argument and direction, the World Bank has also expressed worry over sub-Saharan African countries' high expenditure on food imports that could be produced locally using their vast uncultivated lands and the devastating impact on budgets due to rising external borrowing. According to the bank, it is crucial to increase the effectiveness of current resources to expand and support local production, especially in agriculture and industry sectors during this crucial period of the Russia-Ukraine crisis.
In a press release titled – African Governments Urgently Need to Restore Macro-Economic Stability and Protect the Poor in a Context of Slow Growth, – High Inflation, the global lender said African governments spent 16.5 per cent of their revenues servicing external debt in 2021, up from less than 5 per cent in 2010. Eight out of 38 IDA-eligible countries in the region are in debt distress, and 14 are at high risk of joining them.
In late May 2022, the IMF and World Bank considered 16 low-income African countries at high risk of debt distress, while 7 countries – Chad, Republic of the Congo, Mozambique, São Tomé and Príncipe, Somalia, Sudan and Zimbabwe – were already in debt distress. Bright spots, such as Côte d'Ivoire and Rwanda, are expected to exhibit rapid growth in 2022, the report said. However, 33 African countries need external assistance for food, and acute food insecurity is likely to worsen in 18 of these economies in the next months.
With the above facts, African leaders have to demonstrate a higher level of commitment to tackling post-pandemic challenges and the Russia-Ukraine crisis that has created global economic instability and other related severe consequences. And this requires collaborative action and a much stronger pace of transformation to cater for the needs of the population of over 1.3 billion in Africa.
Máximo Torero, the chief economist of the Food and Agriculture Organization, has observed that African policies have relatively failed to alleviate food security problems. It has emphasised the fragility of over-dependence on a globalised agricultural system. To achieve a more integrated and regionalized agricultural system, coordinated public policy responses are needed to support agribusiness. These responses must ensure small and medium-sized farmers are included.
Action can be taken at a regional level too. And it would help identify issues relating to market access, border and transport-related problems, and possible anticompetitive behaviour. The integration of regional economies is one vehicle for alleviating pervasive food security issues. But regional integration can't be achieved without the appropriate support for investment in production, infrastructure and capabilities.
An estimate suggests that rich Africans were holding a massive $500 billion in tax havens. Africa's people are effectively robbed of wealth by an economy that enables a tiny minority of Africans to get rich by allowing wealth to flow out of Africa.
According to our basic research, Africa is not poor, as foreign players are stealing its wealth. But, there is $203 billion leaving the continent. Based on a set of new figures, sub-Saharan Africa is a net creditor to the rest of the world to the tune of more than $41 billion. Then there's the $30 billion that these corporations repatriate – profits they make in Africa but send back to their home country or elsewhere to enjoy their wealth.
In an opinion article published in September by Foreign Policy in Focus, Imani Countess wrote that every year nearly $90 billion of African resources are lost to the global north in Illicit Financial Flows or IFFs. It isn't just the Russians, but also U.S.-based corporations and others throughout the global north. Russians are flying an unprecedented huge quantity of gold out of Sudan and precious resources from the extractive industry out of the Central African Republic and Guinea.
According to him, "the financial mechanisms that facilitate illicit financial flows are complex, most often through opaque deals and contracts involving government officials. People in these plundered communities do not have a voice. They face harm to local biodiversity, loss of their livelihoods, and a lack of meaningful benefits, especially in providing sustainable development. The losses are breathtaking and heartbreaking, representing revenue that should be invested in sustainable development in Africa."
Dr Richard Munang is UNEP's Africa Regional Climate Change Programme Coordinator, and Ms Zhen Han is a doctoral student at Cornell University, wrote in a joint article that people living in extreme poverty in sub-Saharan Africa increased from 290 million in 1990 to 414 million in 2010. The region currently spends more than $35 billion on food imports annually.
Of the challenges currently facing the continent, climate change has greatly slowed down Africa's progress towards MDGs, especially those related to eliminating hunger and poverty, improving human health and ensuring environmental sustainability. This is because climate change disproportionately affects the livelihoods of the most vulnerable population by increasing the occurrence of natural disasters, affecting the continuity of ecosystem functioning and the ecosystem services it provides. Climate change also damages the critical natural resources that vulnerable communities depend on.
Establishing food security is important for millions of people facing hunger in Africa and is crucial for sustainable economic development and the long-term prosperity of the continent. Therefore, addressing food security in a changing climate is key for a rising Africa in the 21st century. From the discussions above and various perspectives, African leaders have to focus and redirect both human and financial resources toward increasing local production, the surest approach to attain sustainable food security for the over 1.3 billion population in Africa, and this falls within the framework of the Agenda 2063 of the African Union.
Russia-Africa Summit: Sergey Lavrov Undertakes Assessment Tour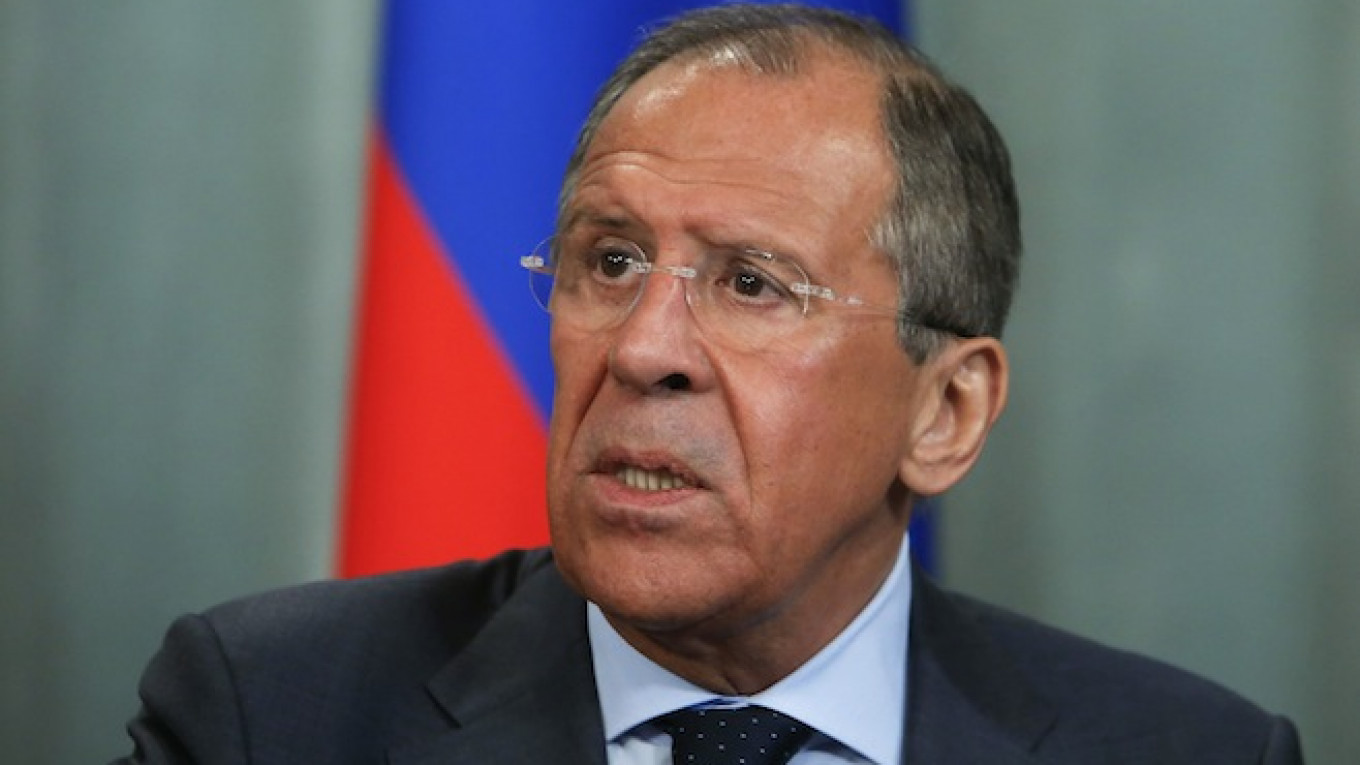 By Kestér Kenn Klomegâh 
Behind lofty summit declarations, several bilateral agreements and thousands of decade-old undelivered pledges, Russia has been stacked due to the  "special military operations" it began in late February in Ukraine. It has achieved little these few years after the symbolic summit held in 2019. With preparations for the next African leaders' summit, Foreign Minister Sergey Lavrov plans to undertake two African tours during the first quarter of 2023.
At the heat of the Russia-Ukraine crisis and within the context of the current geopolitical and economic changes, Lavrov made a snapshot trip to four African countries from July 24-28 this year. The four African countries on that travel agenda: are Egypt, Ethiopia, Uganda and the Republic of Congo.
In January-February 2023, Lavrov will first focus on North Africa. Why is Maghreb a strategic region for Russia? It is true that despite the appearance of competition between Europe and the United States, between Russia and China, as well as the Gulf States, Russia has intensified its relations aims at raising its influence in the Maghreb.
Worth noting that Egypt already has significant strategic and economic ties with Russia. With the geographical location of Egypt, Lavrov's frequent visits there have some tacit implications. Last July trip, for instance, concretely aimed at explaining the perspectives for Russia's actions in neighbouring Ukraine to frame-shape its geo-strategic posture in the region and solicit support from the entire Arab world. It followed US President Joe Biden's official visit to the Middle East. Biden visited Israel, the Palestinian territories and Saudi Arabia.
Reports from Russia's Ministry of Foreign Affairs this week indicated that Lavrov plans to undertake two "coordinated working visits" and the first trip will focus on the Arab-speaking North African region popularly referred to as Maghreb. For several decades, the Maghreb region has been a multifaceted conflict region, in fact, one of the most volatile geopolitical frontiers, which includes Mauritania, Morocco, Algeria, Tunisia and Libya. This vast area inhabited by some 120 million people – 80 per cent of them in Algeria, Egypt and Morocco – is landlocked between the huge Mediterranean Sea and the Sahara Desert.
Historically, Russia has had long-standing good political relations not only in the North but also with sub-Saharan Africa down to Southern Africa since Soviet times, providing tremendous support for liberation movements that culminated in decolonization and, ultimately, the rise of the economies in Africa. The continent is rife with rivalry and competition, attracting foreign players, especially at this time of emerging new global order.
According to official reports, Russia is interested in expanding multifaceted cooperation and making feverish attempts for a collaborative mechanism to upgrade its relations. It seeks to work closely in developing a new architecture necessary for participating in development projects, and promote infrastructure, trade and other viable economic ties. It held the first Russia-Africa summit three years ago, signed many bilateral agreements and issued an impressive joint declaration as a roadmap for future directions.
On the agenda for the second Russia-Africa summit scheduled to be held in St. Petersburg, there are matters relating to building a new global architecture in the context of strengthening multi-polarity and international security, food and energy security, healthcare and humanitarian cooperation, education, science and culture.
With rafts of sanctions imposed on Russia, it becomes expedient for both Russia and Africa to find alternative ways of collaboration (between Russia and Africa) that do not rely on Western currencies or sanctions policy. Of course, illegal sanctions imposed on Russia continue to have a negative impact on foreign economic relations, necessitating an urgent reconfiguration of strategies for pushing further cooperation.
The reports always note that Africa is one of the most important and fastest-growing regions for Russian producers. Moscow understands the significance of engaging and achieving sustainable development there. For example, Russia faces the challenge of promoting the creation of a reliable infrastructure for the production and transportation of African energy products and the development of domestic markets. It faces the challenge of setting its economic influence in the continent admirably.
However, in November 2021, a policy document titled the 'Situation Analytical Report' presented at the premises of TASS News Agency was very critical of Russia's current policy towards Africa. While the number of high-level meetings has increased, the share of substantive issues on the agenda remains small. There are few definitive results from such meetings, according to that authoritative report researched and put together by 25 Russian policy experts headed by Professor Sergey Karaganov, Chairman of the Council on Foreign and Defense Policy.
The report pointed to the lack of coordination among various state and para-state institutions working with Africa. For the past three decades, Russia has played very little role in Africa's infrastructure, agriculture and industry. Many bilateral agreements at the top and high political levels have still not been implemented. A lot more important issues have received little attention since the first African leaders' summit was held in Sochi.
Our monitoring shows that the Russian business community hardly pays attention to the significance to, and makes little effort to leverage the African Continental Free Trade Area (AfCFTA), which provides a unique and valuable platform for businesses to access an integrated African market of over 1.3 billion people.
Nevertheless, Russia brings little to the continent, especially in the economic sectors that badly need investment. An undeniable fact is that many external players have also had long-term relations and continue bolstering political, economic and social ties in the continent.
Of course, Russia aims at restoring and regaining part of its Soviet-era influence but has problems with planning and tackling its set tasks and lack of confidence in fulfilling its policy targets. The most important aspect is how to make strategic efforts more practical, more consistent and more effective with African countries. Without these fundamental factors, it would therefore be an illusionary dream considering a multifaceted partnership with Africa.
Russia's Cultural Diplomacy in Multipolar World: Perspectives and Challenges for Africa
By Kestér Kenn Klomegâh
After careful research to find the meaning and implications of the term "multipolar world" often used these days, the free dictionary and englopedia offer insights as a system of world order in which the majority of leading global powers coordinate and commonly agree on economic, political and cultural influence and acceptable directions.
Both dictionaries further explain that countries have multipolar approaches to foreign policy. Participating countries necessarily conceive multiple centres of power or influence in the world and have a multipolar approach to foreign policy. A multipolar world could mean various differences in thoughts, views and ideas regarding anything in particular that different people desire to do across the world.
It appears from several reports that China and Russia intend to lead the new world order. Speeches from both sides are extremely critical of "based rules and regulations" given by the United States and Europe. The United States' global dictatorship might end so that the unipolar would then become a multi-polar world, in which democracy could actually thrive.
In practical terms and in order to lead a multipolar system requires an outward, broad and integrative approach. While China, to a large extent, has portrayed this practical approach which is readily seen around the world, Russia's method is full of slogans and highly limited. With the emerging new global order, China appears more open and integrative than Russia. Despite the fact that it madly advocates for creating and ultimate establishment of this multipolar world, Russia exits significantly from the global stage, thus isolating itself and further contributing towards its own "cancel culture" instead of the opposite.
Whether people like it or not, the United States will conveniently operate within the emerging multipolar system. It has the instruments to operate within the framework of multilateralism and an integrative multicultural environment. The United States is and remains an "indispensable" power. Russia and a few of its allies in this evolutionary process, without adopting cautious steps and strategic approach, will definitely remain "dispensable" in the end.
In order to deepen our understanding of the emerging multipolar world, it is useful to make comparisons. The United States' new strategy acknowledges that Africa will shape the future – not just the future of the African people but of the world. And as such deals with civil society, women and the youth, which it refers to as the megaphone of governance. These have an influence on policies and processes engaging policy-makers.
It further works in various directions closely with the African Union, and one more new direction is the African diaspora. The United States has the largest African diaspora with social inroads and business inter-linkages and a hugely significant impact on developments inside Africa. In contrast, Russia has grossly ignored the African diaspora and even those African professional specialists it has indeed trained from Soviet times to and currently. In the emerging new multipolar world, to overlook these would be a sad mistake from a policy perspective.
Russians seriously brush aside the relevance and the role of culture, for that matter, soft power in foreign policy while advocating for this emerging new order. Examining, in broad terms, all aspects of culture that basically includes continuing the struggle for self-determination, for creating the grounded opportunity to live in peace and preserving one's valuable traditions. Language, of course, plays its unifying role.
Some contradictions and different interpretations might exist. On the other hand, there are divergent views and different perceptions relating to the current geopolitical changes, but frankly speaking, the study of foreign languages, including English, Spanish, Portuguese, Arabic, and the emerging interest in the Chinese and Russian languages, has been a long part of people's lives, especially those who hope to move across borders and dream to have smooth interactions with other nationals from different countries around the world.
For the past three decades since the collapse of the Soviet era, Russian language studies have been low, for example, among the African population, primarily due to a lack of overwhelming interest and adequate motivation, and a lack of consistent interactive cultural activities by Russian authorities, experts at the Africa Studies Institute frequently say, and warmheartedly admit that things have slow with Russia's return to Africa.
Most Africans prefer to study foreign languages to ensure smooth participation in interstate activities such as trade and in order to maintain relationships with people abroad. Foreign countries, for example, Britain, the United States, European countries and now China, are their traditional favourites. There are always interactive programmes and cultural activities throughout the year operated by foreign missions and NGOs.
Interpreted from different perspectives, Russia has not been a major economic giant in Africa compared to Western and European countries and China. Due to this historical truth, Africans have little interest in studying the Russian language and its culture. The Russian language itself does not sound attractive in terms of its economic opportunity, and therefore, Africans prefer to study languages that readily offer opportunities. China is making huge contributions to the continent, and this has made Africans see the need to understand the language in order to have better interaction with them.
The obvious worst-case scenario is that the Russian government has not created the necessary conditions and reasons to study the language simply because it has little influence in the continent. Besides that, the trade and commercial links between Russia and Africa are quite negligible, so there is no desperate demand for the Russian language for businessmen. Admittedly, Russia is not a welcoming holiday destination for African elites and the middle class, which is twice the total population of Russia and constitutes 40% of the 1.3 billion population of Africa. Travel and tourism is an increasingly huge business, and the unique geographical landscapes and changing attractiveness of Moscow, St Petersburg and Sochi – are unknown to the African elite and the growing middle class.
With the current evolving political and cultural processes, the West and Europe will still have a strong classical grip on Africa, influencing everything first from culture and tourism and moving onward to politics and economics. Perhaps, Russia has to play the correct strategic openness and welcome African travellers, tourists and visitors. Closing doors in these critical times might negatively distract Africa's support for Russia.
The worrying tendency is that Rossotrudnichestvo, an agency under the Ministry of Foreign Affairs of the Russian Federation, pays little attention to educational and cultural questions in Africa, compared to its assertive counterparts – USAID, Alliance Française de France, The Goethe Institute, British Council, Instituto Cervantes that operate throughout the world.
Another Russian organization – Russkiy Mir Foundation, which is directly responsible for promoting the Russian language and culture abroad, does extremely little in sub-Saharan Africa. In addition, cultural officers work in all 38 Russian embassies in Africa.
Russia appears quite removed from Africa's development issues, it is only mentioned in limited areas like weapons and military equipment supplies to French-speaking West Africa. Nowadays, China is being viewed as a strong strategic partner in Africa, given its (China's) strong footprints in diverse economic sectors. China has more than 20 Confucius Centers and a party school in Africa. Western and European, and China support civil society, youth programmes and women's issues – these are completely not on Russia's radar.
Russia allegedly allows its own 'cancel culture' and significantly not by the United States and its European allies. In practical terms, creating a multipolar system deals largely with cultural and social orientation, it deals with public perceptions through openness and friendliness. At this new historical reawakening stage, Russia has reviewed itself and tried to focus on building relations, both with substance, trustful and refined approach and strategically engaging with civil society, youth organizations and non-state institutions in Africa.
By and large, Russia has to intensify its people-to-people connections, soft power and cultural diplomacy with Africa. There is a huge cultural gap in new thinking, working with young professionals and associations to promote people-to-people diplomacy through business links, cultural exchanges and competitions. As Russia charts loudly for the multipolar system, this has to reflect in its current foreign policy and approach, especially towards the developing world, in Latin America, Asia and Africa.
Late October, during the final plenary session of the 19th meeting of the Valdai Discussion Club, the focus was on matters related to the changing geopolitics and civilisation diversity, the new world order and its future developments. Under the theme, A Post-Hegemonic World: Justice and Security for Everyone, the four-day-long interactive meeting brought academic experts and researchers, politicians, diplomats and economists from Russia and 40 foreign countries.
President Vladimir Putin discussed, at considerable length, so many controversial questions. According to him, classic liberal ideology itself today has changed beyond recognition. They predicted the end of the United States' global dominance but fell short in proposing an appropriate Russian template – the principles and mechanisms – for realizing the lofty idea and approach to establishing a multipolar world.
Putin did not say anything about Russia becoming a power but awarded that position to China. Giants like China, India and Indonesia with large populations are showing economic growth; in Africa, large countries – some of them with a population of 200 million – are emerging and making progress, as well as countries in Latin America.
According to him, Russia still has friends around the world. He mentioned that in Central America and Africa, Russian flags are flying everywhere. "There are flags in European countries and in the United States too; we have many supporters there. By the way, a large proportion of the US population adheres to traditional values, and they are with us, we know this," he added in his assertive conversation at the Valdai gathering.
Putin, along the line, argued that the support for multipolar order largely exists in the global south. Russia is not the enemy and has never had any evil intentions as regards the European countries and the United States. He appreciated Africa's struggle for independence and against colonialism. These absolutely unique relations were forged during the years when the Soviet Union and Russia supported African countries in their fight for freedom.
In this context and in relation to Africa, Natalia Zaiser, Founder of the African Business Initiative Union, apparently talked about the new historical stage need to establish new or different institutions of international partnership.
Her series of questions to Putin: "Mr President, what is your vision of a new international partnership institution? Which basis of parities is Russia ready to offer at the international level? Which mechanisms, tools and personalities are needed to acquire new allies, partners and friends, not at a declarative level but at the level of unquestionable responsibility in terms of agreements? Do you think we should also change or build up other approaches within the future international partnership?"
Putin's answer was: "We must, and we can focus on cooperation, primarily, with countries which have sovereignty in taking fundamental decisions. This is my first point. My second point is that we need to reach a consensus on each of these decisions. Third, we need to secure a balance of interests. Part of which institutions can we do this? Of course, these are primarily universal international organizations, and number one is with the United Nations."
EU, IFC Launch €25m Fund to Rebuild Ukraine
By Adedapo Adesanya
A new agreement between the International Finance Corporation (IFC) and Ukraine's Energy Efficiency Fund will channel up to €25 million in EU funds to help homeowners' associations restore war-damaged residential buildings, the organisations announced on Monday.
The effort will support Ukrainian families amid the ongoing war and boost the resilience of Ukraine's residential sector. Since February 24, the conflict in Ukraine has substantially damaged or destroyed the homes of 2.4 million Ukrainians, according to the Ministry for Communities and Territories Development of Ukraine.
The Kyiv School of Economics estimates that the total number of the affected housing stock in Ukraine is up to 136,000 buildings or 40 per cent of the total number of residential buildings, including almost 16,000 multi-apartment buildings. As it stands, there is not enough public and private financing to rebuild the sector.
IFC will support the Energy Efficiency Fund's Restoration Program by channelling the EU grants to homeowners' associations across Ukraine, covering the costs of restoring multifamily buildings that did not suffer structural damage.
The programme will cover the replacement of windows, doors, roofs, and walls, among other elements, and IFC will also help the Fund with a pipeline of reconstruction projects as well as support beneficiaries with the application process.
A €5 million pilot phase is being rolled out in Kyiv, Zhytomyr, Sumy, and Chernihiv, larger cities in northern and central Ukraine that have come under increased attacks over the last two months.
Speaking on this, Mr Yehor Farenyuk, director of the state-owned Energy Efficiency Fund, said, "This programme launched by the Energy Efficiency Fund provides vital support to homeowners' associations to help them restore buildings damaged by Russia's military aggression.
"This is substantial support for many war-affected Ukrainians since the program will cover 100 per cent of the cost of all construction materials and work. We are very grateful to our partners — the EU and IFC — for their engagement and support, and we hope to continue our fruitful cooperation in this area.
"Rebuilding efforts in war-torn Ukraine cannot and should not be stalled," said Ms Rana Karadsheh, IFC's Regional Director for Europe. "We are grateful to the EU for their ongoing assistance, enabling us to provide vital support to Ukraine during these challenging times. We are committed to supporting Ukrainians and their efforts to restore residential and other economic sectors devastated by the war.
"The EU stands with Ukraine as it fights off Russia's aggression and supports its people. We are happy to join forces with our trusted partners Ukraine's Energy Efficiency Fund and IFC to help rebuild Ukrainian's homes that were destroyed by Russia," said Ms Katarína Mathernová, Deputy Director General of the Directorate General for Neighbourhood & Enlargement Negotiations and Head of the Support Group for Ukraine at the European Commission."
Since October 2019, the original Ukraine Energy Efficiency Fund Program, led by IFC in partnership with the EU, has channelled grants worth nearly €15 million into energy-efficient renovations of 229 residential buildings in Ukraine, of which 109 are fully completed, with the remaining 120 projects continuing to implement the energy efficiency modernizations amid the war.
As part of IFC's broader response to the war in Ukraine, in October, IFC launched another €25 million EU-supported programme to help municipalities to renovate municipally owned buildings to host internally displaced people.
Latest News on Business Post