Can Russia Increase Trade With Africa Beyond Rhetoric
By Kestér Kenn Klomegâh
Russian President Vladimir Putin spoke at the International Parliamentary Conference Russia – Africa in a Multipolar World held in Moscow under the auspices of the State Duma of the Russian Federal Assembly on March 20.
The partnership between Russia and African countries has gained additional momentum and is reaching a whole new level, he noted in his speech, and along the line, adding that additional opportunities are opening up by the process of establishing the African Continental Free Trade Area (AfCFTA), which began in 2021, which in the future will become a continental market which favours developing ties both through the Eurasian Economic Union and bilaterally.
"Mutual trade is growing every year, which reached almost $18 billion last year. It is unlikely that such a figure can fully suit us, but we know that this is far from the limit. The development of counter-commodity exchanges will undoubtedly be facilitated by a more energetic transition in financial settlements to national currencies and the establishment of new transport and logistics chains," he added.
During the African leaders' summit at the Black Sea city of Sochi in 2019, Putin rolled out a comprehensive roadmap, particularly questions relating to the development and consolidation of beneficial partnerships with Africa and that Russia would strengthen overall ties in line with the 2063 concept (agenda) developed by the African Union. In his speech, Putin
Putin based his arguments on the fact that Africa is increasingly becoming a continent of opportunities. It possesses vast resources and potential economic attractiveness; Putin further noted that interest in developing relations with African countries is currently visible not only on the part of Western Europe, the United States and the People's Republic of China but also on the part of India, Turkey, the Gulf states, Japan, the Republic of Korea, Israel, and Brazil.
With a view to expanding trade and cooperation, a memorandum of understanding has been signed between the Eurasian Economic Commission and the African Union Commission at the Sochi Summit. In 2018, Putin's assessment was that Russia's trade with African countries grew more than 17 per cent and exceeded $20 billion. Putin would like to bring it (the trade figure) to at least $40 billion over the next few years.
Admittedly Russia's trade is consistently straddling since 2019 after Sochi, a position which officials seem to accept. "Despite illegal sanctions imposed by Washington, Russia and African states are developing trade and economic cooperation. The trade turnover is increasing: at the end of 2022, it reached $17.9 billion," according to Chairman of the State Duma Vyacheslav Volodin, addressing African parliamentarians at the plenary session Russia-Africa in a Multipolar World.
Russia, of course, has its approach towards Africa. It pressurizes no foreign countries, neither it has to compete with them, as it has its own pace for working with Africa. With the same optimism towards taking emerging challenges and opportunities in Africa, Russia still has to show, in practical terms, commitment, especially with its policy initiatives.
On 29 April 2021, the Russian International Affairs Council (RIAC), a Russian NGO that focuses on foreign policy, held an online conference with the participation of experts on Africa. Chairing the online discussion, Professor Igor Ivanov, former Foreign Affairs Minister and now RIAC President, made an opening speech, pointing out that Russia's task in Africa is to present a strategy and define priorities with the countries of the continent, build on the decisions of the first Russia-Africa Summit.
"Russia's task is to prevent a rollback in relations with African countries. Russia must define its priorities explicitly: why are we returning to Africa? Some general statements of a fundamental nature were made at the first Summit; now it is necessary to move from general statements to specificity," he suggested.
During his address at the opening of the special panel session on Africa at the St. Petersburg International Forum held in June 2021, Rwandan Prime Minister Edouard Ngirente called upon Russians to consider increasing investment in Africa. That Africa has great opportunities that investors from Russia can take advantage of; among these are the continent's young population and workforce, the fast rate at which urbanization is taking place, and the huge potential that has been demonstrated in technological progress in areas like telecommunications and digitization of the society.
"Therefore, advancing our common prosperity agenda would translate the existing business opportunities into reality. And this calls for important flows of investments in priority areas," he said. In addition, Prime Minister Edouard Ngirente pointed at the African Continental Free Trade Area (AfCFTA) and regional integrations of economic communities as another priority to advance Africa's growth agenda quickly and position the continent as an investment destination.
"This could be an opportunity for Russian businesses to invest in infrastructures such as roads, railways, ports, hydropower plants, and internet connectivity that facilitate trade on the continent of 1.3 billion consumers. The investment required is estimated at $130 billion to $170 billion per year," explained Prime Minister Edouard Ngirente.
South African business tycoon, Sello Rasethaba, questioned how Russia would establish a thriving trade relationship with Africa for the benefit of all. In reality and effective practical terms, how does Russia want to reposition itself in relation to Africa? With business relationships, Russia has to consider practical strategies in consultation with African countries. The fact that the middle class is growing in leaps and bounds in Africa makes this market even more attractive and opens more opportunities for Russian businesses.
"The current investment and business engagement by foreign players with Africa is increasing. There are so many unknowns up there in Russia; it's crucial that Russia has a clear vision of the relationship it wants with Africa. Russia and African countries, must set up sovereign wealth funds using the resources and power of those countries," he said.
In an interview with Steven Gruzd, Head of the African Governance and Diplomacy Programme at the South African Institute of International Affairs (SAIIA), explained that Africa is a busy geopolitical arena, with many players, both old and new, operating, apart from EU countries, China and the US. There are players such as Iran, Turkey, Israel, the UAE, Japan and others. Russia has to compete against them and distinctively focus on its efforts with strategies.
On the other side, Russia uses the rhetoric of anti-colonialism in its engagement with Africa, and it is fighting neo-colonialism from the West, especially in relations with its former colonies. It sees France as a threat to its interests, especially in Francophone West Africa, the Maghreb and the Sahel. It, therefore, focuses on anti-western slogans as its main trading commodity across Africa. The African Continental Free Trade Area (AfCFTA) could be the strongest dimension of Russia's dealings in Africa.
Many other factors, including the geo-political changes, are influencing the United States, European and Asian investors to intensify exploring several opportunities in the African Continental Free Trade Area (AfCFTA), a policy signed by African countries to make the continent a single market. As monitored, foreigners are looking at the market for new partnerships. The AfCFTA has unlocked value chains for – especially US investors – in key sectors such as pharmaceuticals, automobiles, agro-processing, and financial technology.
Unlike Russian ministries, institutions and organizations, the Corporate Council on Africa (CCA), for instance, shares insights on critical issues and policies influencing the US-Africa economic partnership. It facilitates trade and investment issues for potential investors interested in pursuing public-private partnerships that support the United States and African businesses, including women-owned and led Small and Medium-Scale Enterprises. The U.S. Agency for International Development is working closely with African institutions and organizations. According to documents, there are an estimated 1,200 U.S. companies operating in Africa.
The Bill & Melinda Gates Foundation has made a resonating announcement that the foundation will spend $7 billion over the next four years to improve health, gender equality and agriculture across Africa. Strengthening and supporting these sectors have become necessary due to increasing complaints about lack of funds and, worse, due to the negative impact of geopolitical changes. It will further continue to invest in researchers, entrepreneurs, innovators and healthcare workers who are working to unlock the tremendous human potential that exists across the continent.
In another related development, U.S. Trade Representative Katherine Tai has signed a memorandum of understanding with the African Continental Free Trade Area that aims at exploring work on the next phases of the U.S.-African trade relationship. United States sees enormous opportunities to improve the longstanding African Growth and Opportunity Act (AGOA) system of trade preferences, which is due to expire in 2025.
"The world that we're living in today certainly has been transformed by significant events that we have experienced since 2015, the last time the program was reauthorized," Tai noted during a meeting of trade ministers from Sub-Saharan Africa to discuss AGOA as part of a U.S.-Africa summit in Washington. "We've consistently seen that there are opportunities for the program to be better; there could be much better uptake and utilization of the program."
In fact, AGOA offers an irreversible solid ground as a "stepping stone to address regional and global challenges," especially with Africa's young and entrepreneurial population, she said, before concluding that "the future is Africa, and engaging with this continent is the key to prosperity for all of us."
Similarly, at least, after its historic UK-Africa Investment Summit held in January 2020, the UK has increased its support for business on the continent, a step that aims at strengthening aspects of the planned economic cooperation with Africa. In our random research after the summit, we have noticed different priorities – all of which are supporting and strengthening economic partnerships in a number of countries on the continent. The significance of these is to help unlock opportunity, spread prosperity and thus transform lives in Africa.
The Department for International Trade said in a media release that it would cut import taxes on hundreds more products from some of the world's developing countries to boost trade links. It explained further that the measure was part of a wider push by the UK to use trade to "drive prosperity and help eradicate poverty" as well as reduce dependency on aid. The scheme covers developing countries and will affect around 99% of goods imported from Africa.
South Africa and Nigeria, the continent's two largest economies, make up 60% of the entire UK-Africa trade relationship. Only eight nations from sub-Saharan Africa, mostly former colonies, count the UK in their top 10 export destinations, including Rwanda, Mauritius, Seychelles, Sierra Leone, Ghana, Mozambique, Kenya and South Africa.
Our monitoring shows that American, Asian, and European Union members, particularly British investors, are strategically leveraging into trade platforms, working to support the creation of an African Continental Free Trade Area (AfCFTA) because trade integration is such a powerful tool to accelerate economic growth, create employment and alleviate or reduce poverty.
The AfCFTA provides a unique and valuable platform for businesses to access an integrated African market of over 1.3 billion people. The growing middle class, among other factors, constitutes a huge market potential in Africa. Quite challenging, though, but there are new legislations that stipulate localizing production and distribution inside Africa.
Under the current circumstances, what has Russia done to help Africa? It only contributes to deepening social dissatisfaction, increases the fear of vulnerable groups among the population, to rising the prices of commodities and consumables throughout Africa. Nevertheless, it is so common to reiterate that Russia has always been on Africa's side in the fight against colonialism. The frequency of reminding again and again about Soviet assistance, which was offered more than 60 years ago, will definitely not facilitate the expected beneficial trade and investment ties under these new conditions.
Afreximbank President and Chairman of the Board of Directors, Dr Benedict Okey Oramah, says Russian officials "keep reminding us about Soviet-era," but the emotional link has simply not been used in transforming relations. Oramah said one of Russia's major advantages was goodwill. He remarked that even young people in Africa knew how Russia helped African people fight for independence. "So an emotional link is there," he told Inter-Tass News Agency.
The biggest thing that happened in Africa was the establishment of the African Continental Free Trade Area (AfCFTA). That is a huge game-changer, and steps have been made lately in African countries to create better conditions for business development and shaping an attractive investment climate. "Sometimes, it is difficult to understand why the Russians are not taking advantage of it.  We have the Chinese; we have the Americans, we have the Germans who are operating projects…That is a very, very promising area," Oramah said in his interview in 2021.
Secretary-General of the African Continental Free Trade Area Secretariat, Wamkele Mene, has several times highlighted the underlying fact of developing intra-African trade, and even with external players that "the next wave of investment in African markets must focus on productive sectors of Africa's economy in order to drive the continent's industrial development in the decades to come. For foreign investors and traders, it is necessary to support local entrepreneurs to build scale, and therefore improve productivity."
For example, the total United States (US) two-way trade in Africa has actually fallen in recent years to about $60 billion, far eclipsed by the European Union (EU) with over $200 billion and China with more than $200 billion, as stated by the Brookings Institution in Africa in Focus post. According to the African Development Bank (AfDB), Africa's economies are growing faster than those of any other region. Nearly half of Africa's countries are now classified as middle-income countries – the number of Africans living below the poverty line fell to 39 per cent as compared to 51 per cent in 2021, and around 350 million of Africa's one billion people are now earning good incomes – rising consumerism – that makes trade profitable.
As official Russia Ministry of Foreign Affairs website indicated – it is evident that the significant potential of the economic cooperation is far from being exhausted, much remains to be done in creating conditions necessary for interaction between Russia and Africa. At a meeting of the Ministry's Collegium, Lavrov unreservedly suggested taking a chapter on the approach and methods adopted by China in Africa.
Lavrov said: "It is in the interests of our peoples to work together to preserve and expand mutually beneficial trade and investment ties under these new conditions. It is important to facilitate the mutual access of Russian and African economic operators to each other's markets and encourage their participation in large-scale infrastructure projects. The signed agreements and the results will be consolidated at the forthcoming second Russia-Africa summit."
After the first Russia-Africa summit held in 2019, expectations are high as it offers the impetus to substantially increase investment in the economy, industry, transport, telecommunications and tourist infrastructures, as well as in high technology, healthcare, urban development, and other fields that are vital to the quality of life. On the contrary, Russians are consistently trading anti-Western slogans and engaged in geo-political rhetoric instead of investment and business.
Is Russian torn between the challenges of its own assumptions and understandings about forging trade cooperation with Africa? Are pragmatic measures not necessary for promoting trade between the two regions? Is Russia only paying lip service to the summit promise of doubling trade with Africa?
Now at the crossroad, it could be meandering and longer than expected to make the mark. Russia's return journey could take another generation to reach the destination in Africa. With the current changing geopolitical world, Russia has been stripped of as a member of many international organizations. As a direct result of Russia's "special military operation" aims at "demilitarization and denazification" since late February 2022, Russia has come under a raft of stringent sanctions imposed by the United States and Canada, the European Union, Japan, Australia, New Zealand and a host of other countries.
Russia's 'Return to Africa' Sparks Policy Controversy
By Kestér Kenn Klomegâh
During Africa Day, celebrated annually on May 25th, Russia's Deputy Foreign Minister Mikhail Bogdanov reiterated that Moscow's decision to return to Africa is strategic due to the geopolitical changes, and its return has become a popular post-Soviet slogan in Russia's establishment. The second Russia-Africa summit in St. Petersburg, due in July, is a strategic decision by Moscow concerning its long-term goal of regaining presence on the continent, Russia's Deputy Foreign Minister Mikhail Bogdanov told the local Russian media TASS.
"This is not a one-time event. It is a strategic decision. It is our long-term policy and practice under the slogan of Russia's return to Africa. Of course, after the collapse of the Soviet Union, some things were lost. There was stagnation in our relations. Some embassies were closed. Now we are actively working to reopen and restore the work of our embassies," said Bogdanov.
Extensively speaking on several questions with the media on the eve of Africa Day, the Russian diplomat noted that some African countries were more dependent on Western aid than others, but Russia was not imposing anything on anyone because it proceeded from the sovereign equality of the UN member states. Moscow's role is to help African countries in the UN Security Council and other UN structures, as well as on a bilateral basis, Bogdanov explained.
"In principle, we have equal, good relations with all countries. With some, of course, they are more advanced," he added and wished African friends, especially on Africa Day, stronger sovereignty and further development so that economic opportunities support this sovereignty. This will let them strengthen political sovereignty in accordance with their genuine national interests and not listen to some outside noise," Bogdanov said.
What is referred to as Africa Day is celebrated on May 25, the day on which the Organization of African Unity (now the African Union) was established in 1963. Until 2002, when the organization was transformed, it had been Africa Liberation Day. The African Union's headquarters are located in Addis Ababa, Ethiopia.
According to official sources, Mikhail Bogdanov is the Russian President's Special Presidential Representative for the Middle East and Africa, Deputy Foreign Affairs Minister of the Russian Federation. He has served as Deputy Foreign Minister since June 2011, as Special Presidential envoy for the Middle East since January 2012, and as Special Presidential envoy for the Middle East and Africa since October 2014.
In practical terms, Deputy Foreign Minister Mikhail Bogdanov's critical assessment of Russia's return to Africa, the goals of signing several bilateral agreements which remain unimplemented, decades-old pledges and promises undelivered, anti-Western rhetoric and hyperbolic criticisms of foreign players which form the main component of Russia's policy – these indicating the slogan of Russia's return to Africa. Beyond its traditional rhetoric of Soviet-era assistance rendered to sub-Saharan African countries, Russia has little to show as post-Soviet achievements in contemporary Africa.
At least, Chinese President Xi Jinping and his Foreign Minister Qin Gang have indicated on their side that Africa is not the field for confrontation but rather the field for cooperation to uplift its development to an appreciable level. China has heavily invested in developing infrastructure in different economic sectors. Its slogan 'win-win' cooperation and 'share common future' have shown visible results across Africa.
During these past years, there have been several meetings of various bilateral intergovernmental commissions and conferences both in Moscow and in Africa. Official visits to and from proliferate only end up with the display of eternal passion for signing documents called Memoranda of Understandings and bilateral agreements with African countries. From the highly-praised historic first summit held in 2019, there are 92 agreements.
Currently, the signs for Russia-African relations are impressive – declarations of intentions have been made, and a lot of important bilateral agreements signed; now it remains to be seen how these intentions and agreements entered into over these years will be implemented in practice, argued Professors Vladimir Shubin and Alexandra Arkhangelskaya from the Institute for African Studies.
"The most significant positive sign is that Russia has moved away from its low-key strategy to strong relations, and authorities are seriously showing readiness to compete with other foreign players. But, Russia needs to find a strategy that reflects the practical interests of Russian business and African development needs," said Arkhangelskaya, a Lecturer at the Moscow High School of Economics.
Several authentic research reports have criticised Russia's policy in Africa. As expected, those weaknesses were compiled and incorporated in the 'Situation Analytical Report' by 25 policy researchers headed by Professor Sergey Karaganov, Faculty Dean at Moscow's High School of Economics. This 150-page report was presented in November 2021, offering new directions and recommendations for improving policy methods and approaches with Africa.
With about 1.3 billion people, Africa is a potential market for all consumable goods and services. In the coming decades, there will be accelerated competition between or among external players over access to resources and economic influence in Africa. Despite the growth of external players' influence and presence in Africa, says the report, Russia has to intensify and redefine its parameters as it has now transcended to the fifth stage. Russia's Africa policy is roughly divided into four periods, previously after the Soviet collapse in 1991.
Now in the fifth stage, still marking time to leverage to the next when it would begin to show visible results. While the number of high-level meetings has increased, the share of substantive issues on the agenda remains small. There are few definitive results from such various meetings and conferences. Apart from the absence of a public strategy for the continent, there is a shortage of qualified personnel and a lack of coordination among various state and para-state institutions working with Africa. The report lists insufficient and disorganized Russian-African lobbying, combined with the lack of "information hygiene" at all levels of public speaking, among the main flaws of Russia's current African policy.
Another policy report, titled 'Ways to Increase the Efficiency of Russia's African Strategy under the Crisis of the Existing World Order' (ISSN 1019-3316, Herald of the Russian Academy of Sciences, 2022), co-authored by Professors Irina O. Abramova and Leonid L. Fituni castigated or reprimanded authorities who are squeezed between illusions and realities with policy ambitions in Africa. Against the backdrop of geopolitical changes and great power competition, Russian authorities need to have an insight/understanding into the practical investment and economic possibilities on the continent.
The authors said that: "It is time for Russia, which over the past 30 years has unsuccessfully sought to become part of the West, to abandon illusions and reconsider its foreign economic and policy strategy, reorienting itself to states that are turning from outsiders into significant players in the international political and economic space and are willing to interact with our country on a mutually beneficial and equal basis."
In addition, the report underlined the fact that Russia's elite demonstrates a somewhat arrogant attitude toward Africa. High-ranking officials have often used the phrase 'We (that is, Russia) are not Africa' to oppose attempts at changing the status quo to change the approach toward Africa. Despite the thoughtless imposition of the idea that Africa is the most backward and problematic region of the world in Russian public opinion, qualified Africanists – including Western experts, call Africa the continent of the 21st century: attributing this to the stable growth rates of the African economy over the past 20 years, and the colossal resource and human potential of the African region.
The report acknowledges the fact that African countries consider Russia as a reliable economic partner, and it is necessary to interact with African public and private businesses on a mutually beneficial basis. In this regard, Russian initiatives should be supported by real steps and not be limited to verbal declarations about the "return of Russia to Africa," especially after the Sochi gathering, which was described as very symbolic.
The authors, however, warned that due to the failure on Russia's side to show financial commitment, African leaders and elites from the Anglophone, Francophone and Lusophone nations will still be loyal and inseparably linked by nostalgic post-colonial master relationships. And this relates to the furtherance of economic investment and development, education and training – all to be controlled by the former colonial powers as African leaders choose development partners with funds to invest in the economy.
South African Institute of International Affairs (SAIIA) has its latest policy report on Russia-African relations. It shows the dimensions of Russian power projection in Africa and new frontiers of Russian influence and provides a roadmap towards understanding how Russia is perceived in Africa. It highlights narratives about anti-colonialism and describes how Russian elites transmit these sources of solidarity to their African public. To seek long-term influence, Russian elites have often used elements of anti-colonialism as part of the current policy to control the perceptions of Africans and primarily as new tactics for power projection in Africa.
The reports delved into the historical fact that after the collapse of the Soviet era, already over three decades, Russia is resurgent in Africa. While Russia has been struggling to make inroads into Africa these years, the only symbolic event was the first Russia-Africa summit held in Sochi, which fêted heads of state from 43 African countries and showcased Moscow's great power ambitions.
The authors further wrote that "Russia's growing assertiveness in Africa is a driver of instability and that its approach to governance encourages pernicious practices, such as kleptocracy and autocracy promotion, and the dearth of scholarship on Moscow's post-1991 activities in Africa is striking." Records further show that Russia kept a low profile for two decades after the Soviet collapse. Russia's expanding influence in Africa is compelling, but further examination reveals a murkier picture. Despite Putin's lofty trade targets, Russia's trade with Africa is just $20 billion, lower than that of India or Turkey.
In the context of a multipolar geopolitical order, Russia's image of cooperation could be seen as highly enticing, but it is also based on illusions. Better still, Russia's posture is a clash between illusions and reality. "Russia, it appears, is a neo-colonial power dressed in anti-colonial clothes," says the report. Simply put, Moscow's strategic incapability, inconsistency and dominating opaque relations are adversely affecting sustainable developments in Africa. Thus far, Russia looks more like a 'virtual great power' than a genuine challenger to European, American and Chinese influence.
Of course, Russian-African relations have been based on long-standing traditions of friendship and solidarity, created when the Soviet Union supported the struggle of African peoples against colonialism. Since Africans are struggling to transform their economy and take care of the 1.3 billion population, the bulk is still impoverished. African leaders must remember their election campaign pledges made to the electorate while still holding political power.
Unlike Western countries, European Union members and Asian countries, which focus particularly on what they want to achieve with Africa, Russia places the anti-colonial fight at the core of its policy. In short, Russia knows what it wants from the continent: access to markets, political support against Ukraine and general influence in the continent. It is time for African leaders to clarify what it wants concretely from Russia during the July 2023 Russia-Africa summit.
Russia not Addressing Sustainable Development Goals in Africa—Nyongesa
By Kestér Kenn Klomegâh
liThis short but insightful interview conducted by Kestér Kenn Klomegâh with George Nyongesa, a Senior Associate at the Africa Policy Institute in Nairobi, Kenya, and a Tutorial Fellow and PhD candidate at the University of Nairobi, focused concretely on Russia and Africa relations, Russia's ineffective policy strategies and challenges in implementing its policy goals in African countries. Here are the excerpts.
Historically, Russian influence on African countries has largely pivoted around hypersonic anti-Western rhetoric; but does such still have relevance in post-colonial and independent African countries
Russia has long had cordial relations with many African countries thanks to ties established during the Soviet era, where their shared mistrust of the West and similar economic and ideological goals frequently led to alignments. However, the nostalgia for the former Soviet Union is waning along with the generation of African leaders who benefited from it. This fact continues to undermine Russia's relevance and perceived usefulness to Africa, especially among the new crop of leaders.
Generally, the younger African generations, who make up a sizable portion of the continent's population, grew up when Russia had only a semblance of the gravitas of the former Soviet Union. This is noteworthy because the African continent is fast transitioning towards democracy and development. Against this background, the invasion of Crimea and Ukraine has not done much to win Russia the respect of African countries. Besides, numerous new issues arose following the fall of the Soviet Union, and this seems to have overshadowed Russia's strategic position to work with Africa. Since then, a lot has been lost, and no doubt other powers, especially the Westerners, Europeans and Asians, jumped in to fill the void.
What next for Russia in Africa?
In a nutshell, it is imperative that Russia takes its foreign economic policy initiatives seriously as it seeks an assertive posture on the global stage, even as it juggles its efforts to regain influence in Africa. In the past, anti-western rhetoric worked easy magic in building alignment, but currently, the majority of the continent is largely focused on democratization and economic emancipation.
For this reason, representatives from the United States, the European Union, and even the Gulf States discuss Africa from various angles, but their main focus is on how to establish their economic presence on the continent. For instance, following their previous EU-AU summit, both parties reached a consensus on a number of infrastructure and investment projects. In particular, the EU already has an investment program that they claim would create links, not dependencies, at a cost of €300 billion ($340 billion) to finance new investment initiatives that are similar to China's Belt and Road Initiative.
As competing global powers continue to court Africa, it is interesting to note that Russia rarely discusses the African Continental Free Trade Area (AfCFTA). The AfCFTA could, at the very least, provide a framework for economic diplomacy towards resetting commercial ties between Russia and Africa. As things currently stand, Russia's geopolitical stake in the continent of Africa is barely noticeable. For instance, Russian direct investment into Africa is significantly less than that of Europe and North America, totalling less than 1%. Also, Russian direct assistance is scarce, largely symbolic and frequently takes the form of in-kind donations to humanitarian crises or forgiveness of debt. In addition, compared to Africa's large trading partners like Europe and the United States, trade between Russia and Africa in 2020 totalled $14 billion, or about 2% of the continent's overall trade.
In summary, it seems the strongest aspect of Russia's relations with Africa should be robust economic cooperation. If Russia's foreign economic agency paid attention to AfCFTA, which promises to create a single borderless market, they would find numerous potential opportunities for "win-win" cooperation. It is the Chinese strategic style which challenges Western and European powers even as it capitalizes on localization, production and marketing of consumer goods and services across Africa.
Adesina Says Climate Finance Dearth "Choking" Africa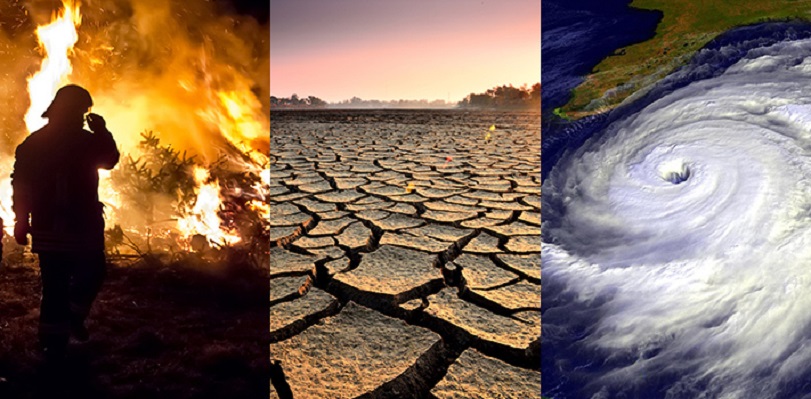 By Adedapo Adesanya
The President of the African Development Bank (AfDB), Mr Akinwumi Adesina, has lamented that a lack of adequate financing for tackling climate change in Africa has become dire and is "choking" the continent.
He made this known while addressing journalists at a media lunch organized to kick off the 2023 Annual Meetings of the lender in the Egyptian resort city of Sharm El Sheikh.
Mr Adesina called out developed nations for not honouring the $100 billion climate finance pledge they made to developing countries.
"Africa is being short-changed in climate finance. Africa is choking," he told newsmen.
"Your role as the media is very important to help carry the news – the news of efforts being made, challenges being faced, and the fierce urgency of now in getting much-needed climate finance to Africa," the bank chief said.
The bank group's Annual Meetings will allow the bank's Board of Governors, African leaders and development partners to explore practical ways of "mobilizing private sector financing for climate and green growth in Africa," in line with the theme of this year's meetings.
Mr Adesina said the theme was chosen to draw attention to the urgent need for climate finance, hammering that Africa will need $2.7 trillion by 2030 to finance its climate change needs.
"Anywhere you look in Africa today, climate change is causing havoc," Mr Adesina said. "In the Sahel, hotter temperatures are drying up limited water, causing water stress for crops and livestock and worsening food insecurity."
The former Nigerian agric minister said that in vast areas of East and Southern Africa, and in the Horn of Africa, a combination of droughts and floods is causing massive losses of people and infrastructure, leading to rising numbers of refugees.
"There is still much to do, as Africa's private sector climate financing will need to increase by 36 per cent annually," he said.
Mr Adesina said, "If Africa had that money, the Sahel would have electricity. If Africa had that money, we would recharge the Chad basin, which has provided livelihoods for millions of people in Chad, Nigeria, Niger and Cameroon. Everything will change in all those countries; we will green the Sahel. We will insure every single African country against catastrophic weather events."
Mr Adesina told the journalists, "Africa's measured natural capital alone is estimated to be worth $6.2 trillion," which, if well harnessed, can spur more rapid economic growth and wealth generation.
He spoke about the Bank's flagship Technologies for African Agricultural Transformation (TAAT) scheme that provides heat-tolerant seed varieties to increase yield in crops such as wheat.
He also gave the example of Ethiopia, which is now self-sufficient in wheat production and plans to export the surplus to neighbouring countries.
AfDB is spearheading climate adaptation efforts across the continent and has devoted 63 per cent of its climate finance, the highest among all multilateral development banks.
It plans to support millions of farmers, enabling them to access climate-resistant seeds. The institution has also launched the Desert to Power initiative to develop 10,000 megawatts of solar power to benefit nearly 250 million people across the Sahel.
The bank and the Global Center for Adaptation have launched the African Adaptation Acceleration Program (AAAP) to mobilize $25 billion to support Africa's adaptation to climate change.
It has also established Alliance for Green Infrastructure (AGIA), in partnership with other institutions, to mobilize $10 billion in private investment for green infrastructure in Africa.
Latest News on Business Post