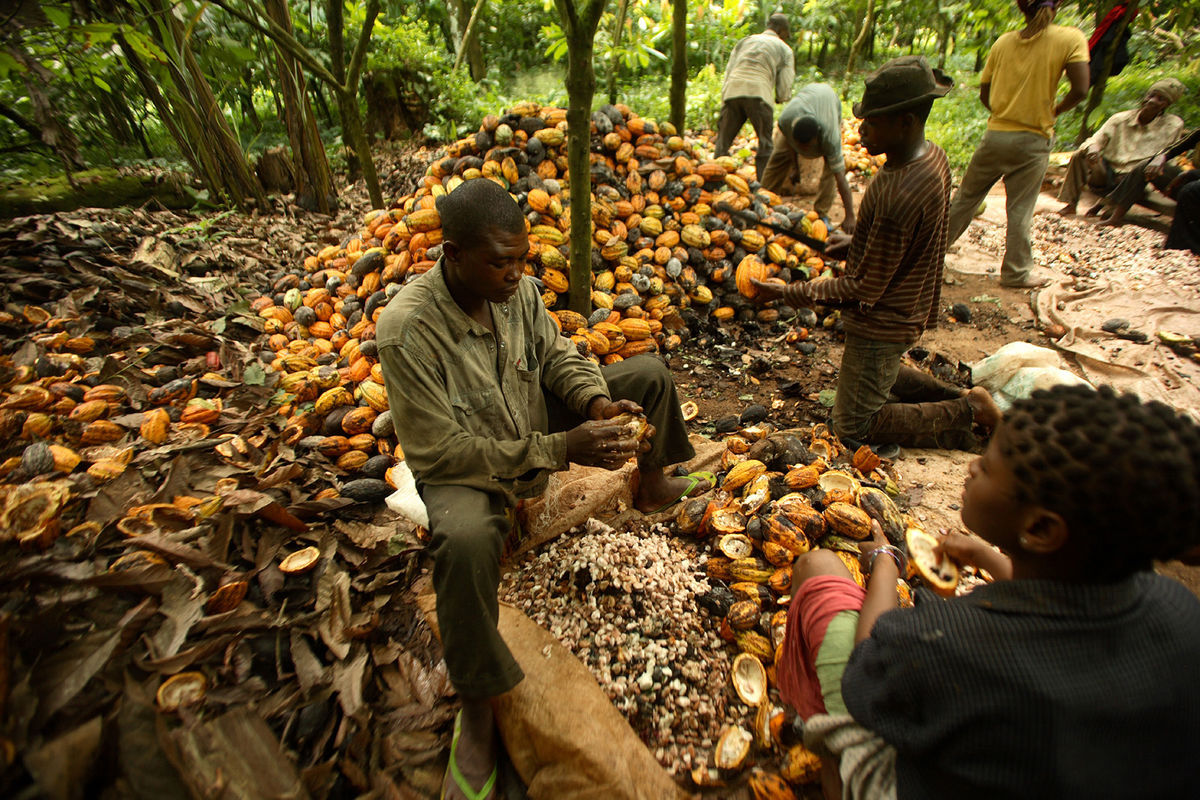 **Target 500,000MT By 2021
By Modupe Gbadeyanka
Cocoa farmers in Nigeria have expressed their intention to achieve about 500,000 metric tons by the year 2021.
This was revealed by National President of Cocoa Association of Nigeria (CAN), Mr Sayina Riman, in a phone chat with Independent newspaper recently.
Mr Riman said his members will hit this target if the public sector will facilitate the push and drive because they intend to start producing about 12 million seedlings yearly to farmers for rehabilitation and regeneration.
He said, "That 12 million, if we do that consistently in four years; in seven years that 12 million seedlings with the multiplier effect it will have on all the other farm tools, we might exceed our target of 500,000 metric ton in five years by 2021."
According to him, the association is working in synergy with the Federal Ministry of Agriculture and the Federal Ministry of Trade and Investment, Central Bank of Nigeria (CBN), Bank of Agriculture (BOA), Nigerian Export-Import Bank (NEXIM), Bank of Industry (BoI) and Bank of Infrastructure to draft a five year cocoa action plan roadmap.
"We have a five years cocoa action plan committee we are working with the Minister of Agriculture and Minister of Trade and Investment to come out with a comprehensive list of cocoa facilities and cocoa data and we are also making sure that, that action plan is inclusive of all the other government institutions that has direct or indirect access to cocoa," he said.
Mr Riman also stated that the association wants the Minister of Trade and Investment to revalidate, "what we use to have at Cocoa Association of Nigeria's (CAN) Stamp Seal on every cocoa that leaves the country, so that they will be able to get that statistic for the first time.
"Secondly and most importantly, you will realise that Nigeria is about the only country where the Minister of Trade, gives a different statistic of cocoa, the Minister of Agriculture gives another, Central Bank of Nigeria (CBN) gives a different cocoa production figure, it has always been in that way for some time; this aspect of the CAN stamp seal will put a stop to that if our CAN stamp seal comes into effect," he added.
However, he said some of the challenges facing the cocoa farmers include; aged farmers, aged trees, moribund farms and that the farmers' hardly used fertilizers especially organic fertilizers.