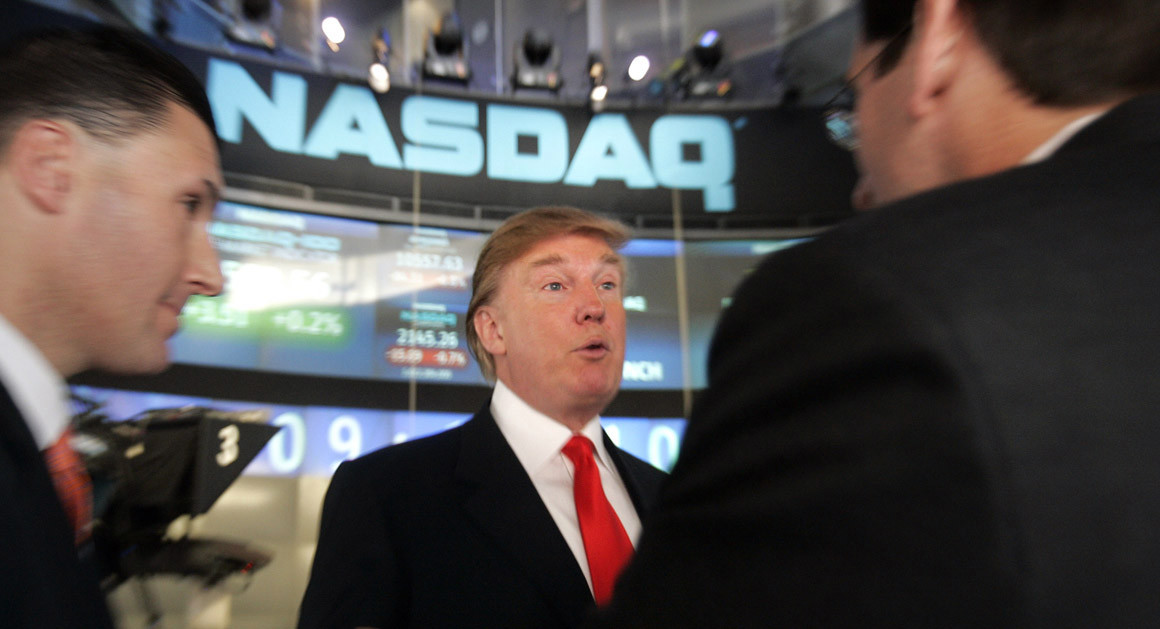 By Modupe Gbadeyanka
The major U.S. index futures are pointing to a roughly flat opening on Tuesday as traders await President Donald Trump's highly anticipated speech to a joint session of Congress.
The markets have recently benefited from optimism about pro-business policies under Trump, and traders will be looking additional details on his policies on tax reform, deregulation, and infrastructure spending. Early trading may also be impacted by reaction to a slew of U.S. economic data.
After initially moving to the downside, stocks turned higher over the course of the trading session on Monday. With the turnaround on the day, the Dow and the S&P 500 once again climbed to new record closing highs.
The major averages ended the session modestly higher. The Dow crept up 15.68 points or 0.1 percent to 20,837.44, the Nasdaq rose 16.59 points or 0.3 percent to 5,861.90 and the S&P 500 edged up 2.39 points or 0.1 percent to 2,369.73.
Profit taking contributed to the early weakness on Wall Street following recent strength, although selling pressure remained relatively subdued.
The subsequent rebound reflected recent upward momentum amid optimism about pro-business policies under President Donald Trump.
Trump is due to speak to a joint session of Congress on Tuesday, and traders will be looking for details on his promises of tax reform, deregulation and infrastructure spending.
In economic news, the Commerce Department released a report showing a rebound in durable goods orders in the month of January.
The report said durable goods orders jumped by 1.8 percent in January after falling by a revised 0.8 percent in December. Economists had expected orders to climb by 1.7 percent.
Excluding a sharp increase in orders for transportation equipment, durable goods orders edged down by 0.2 percent in January following a revised 0.9 percent advance in December. Ex-transportation orders had been expected to rise by 0.5 percent.
A separate report from the National Association of Realtors unexpectedly showed a steep drop in pending home sales in the month of January.
NAR said its pending home sales index tumbled by 2.8 percent to 106.4 in January after climbing by 0.8 percent to a revised 109.5 in December.
A pending home sale is one in which a contract was signed but not yet closed. Normally, it takes four to six weeks to close a contracted sale.
The steep drop by the index came as a surprise to economists, who had expected pending home sales to increase by 0.8 percent.
With the unexpected decrease, the pending home sales index fell to its lowest level since hitting 106.0 in January of last year.
Biotechnology stocks moved sharply higher over the course of the trading session, driving the NYSE Arca Biotechnology Index up by 3.8 percent. With the jump, the index reached its best closing level in over a year.
Significant strength was also visible among oil service stocks, as reflected by the 1.7 percent gain posted by the Philadelphia Oil Service Index.
Steel and housing stocks also saw considerable strength, with the NYSE Arca Steel Index and the Philadelphia Housing Sector Index climbing by 1.7 percent and 1.6 percent, respectively.
On the other hand, gold stocks moved sharply lower on the day, dragging the NYSE Arca Gold Bugs Index down by 5.1 percent. With the drop, the index fell to its lowest closing level in well over a month.
Investors Hub