QNET Assists Entrepreneurs in Tanzania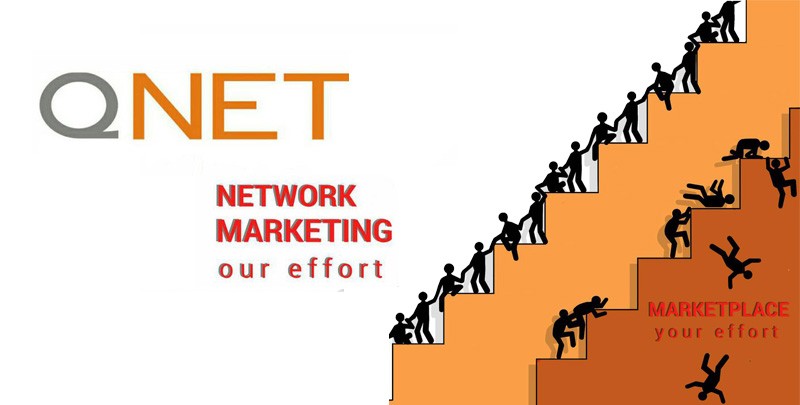 By Modupe Gbadeyanka
A company of Asian heritage and a part of the US $200 billion global direct selling industry, QNET, is entering the buoyant direct selling sector in Eastern Africa, and expects to offer world class quality consumer products and to elevate standards of living by garnering the spirit of entrepreneurship to all individuals, even those with little business background.
QNET's product offering include a wide range of world-acclaimed lifestyle and wellness products such as personal care, nutrition, cosmetics, home care and body, water energies, jewellery and watches as well as holiday packages.
QNET, optimizing its existing e-commerce platform currently has three easily accessible local agents in West Africa, namely Mali, Cote d'Ivoire and Burkina Faso. These agents serve as the liaison between QNET, its Independent Representatives (IRs) and customers with their enquiries, delivery of products and the display of product range so as to enable people to view for themselves some of the products sold online. QNET is planning to engage a local agency in Tanzania soon to provide the best customer service in the country.
"QNET is proud to be in Tanzania and is committed to working closely with the local government officials and authorities to create more entrepreneurial opportunities for the local community. Direct selling which is the marketing and selling of products directly to consumers away from a fixed retail location, provides people a great alternative platform to join entrepreneurship" said Mr. David K Sharma, Advisor to QNET Board of Directors.
In addition to offering quality consumer products, ranging from health and home care to online education courses, and more, QNET firmly believes that there is nothing more empowering to individuals than the financial freedom that a career in the direct selling industry provides, and believes that the people of Tanzania, with their ambition and strong sense of entrepreneurship, will appreciate the quality consumer products that QNET offers and the business opportunities for self-development.
QNET started getting online purchases for its products from Africa since 2007. Today there are thousands of Tanzanian citizens who have also registered to market and promote QNET online products as IRs. The top selling products for QNET in Tanzania are Wellness products, household items such as water filtration systems, health and wellness products, online education learning (such as business courses, marketing courses and business English courses) as well as luxury products like watches and jewellery.
"Our best selling Products include HomePure, a water filtration system as well as AirPure, our air purifier, addresses a real need for clean water and clean air in many developing countries. In developed markets QVI Holidays, a vacation membership and holiday getaway product, tends to be quite popular with those wanting to take rejuvenating breaks. For busy professionals who are interested in continuing their education but have no time, we offer e-learning courses on a number of topics. We also have an expert selection of lifestyle-friendly food supplements for long life and vitality called LifeQode which we recently introduced in Tanzania" explained Mr Sharma.
"QNET is always respectful of the local laws and is fully obliged to the commercial laws and consumer laws of Tanzania. QNET also has policies and procedures that all its IRs must strictly adhere to its code of marketing and promotion of QNET products ethically," noted, Mr. Sharma.
Mr Sharma assured potential entrepreneurs in Tanzania of QNET's continued support through training and education of IRs with a view to developing their professional skills with special focus on personal growth and development.
"We believe that financial success alone is not enough. In order for us to make an impact, we need to develop people to be better human beings so that they can use their success to contribute to their local communities", he added.
Globally, the World Federation of Direct Selling Associations (WFDSA), which QNET is affiliated through the Direct Selling Associations of Singapore, Malaysia, the Philippines and Indonesia, reported unprecedented sales and engagement with 6.4% growth generating close to US$ 200 billion in 2015. WFDSA said that in the past three years, the industry has seen a compound annual growth rate of 6.5 percent. It also noted that behind direct selling's positive growth trend are millions of entrepreneurs marketing an array of products and services.
With direct selling gaining popularity, Tanzania is seen to have huge potential to become a leading market in the African region.
MTN Declares N10 Per Share Dividend as Revenue Hits N2.0trn
By Dipo Olowookere
Shareholders of MTN Nigeria will receive a N10 per share dividend for the financial year ending December 31, 2022.
The board proposed this cash reward in a regulatory notice filed to the Nigerian Exchange (NGX) Limited.
The payment is only for shareholders who have the company's stocks as of March 27, 2023, with the payment date fixed for April 20, 2023.
The telecommunications giant is rewarding its investors with this money amid a very profitable accounting year.
Details of its financial results showed that the revenue generated in the year under consideration improved by 21.5 per cent to N2.0 trillion compared with the N1.7 trillion achieved in the preceding year.
The improvement in the total turnover was due to increases in its mobile subscribers by 10.5 per cent to 75.6 million, active data users by 15.3 per cent to 39.5 million, and active fintech subscribers by 57.5 per cent to 14.9 million.
More people had reasons to join the MTN network because of the decision of the company to "invest in the resilience of our business and networks, expanding coverage and capacity."
In the year, MTN cut its expenses by 21.2 per cent to N941.9 billion from N777.2 billion, with employee costs dropping to N45.1 billion from N48.4 billion, helping the operating profit to rise to N733.3 billion from N584.8 billion.
With a finance income of N13.8 billion versus N11.9 billion in FY 2021 and finance costs of N213.1 billion versus N160.0 billion a year earlier, the profit before tax closed at N534.0 billion as against the N436.7 billion recorded in the previous year, while the profit after tax stood at N358.9 billion, in contrast to N298.7 billion in FY 2021.
"2022 was challenging due to global macroeconomic and geopolitical volatility, resulting in higher inflation, supply chain uncertainties, foreign exchange volatility and availability.
"In Nigeria, Inflation reached a 17-year high of 21.5% in November before moderating slightly to 21.3 per cent in December, bringing the average for the year to 18.8 per cent and putting pressure on consumer spending.
"To curb rising inflation, the Central Bank of Nigeria increased interest rates four times in 2022, bringing the Monetary Policy Rate to 16.5 per cent – up by five pp during the year. This was further raised by 1pp in January 2023 to 17.5 per cent," the chief executive of the firm, Mr Karl Toriola, said.
"In line with our dividend policy and guided by our ambition to create shared value for our stakeholders, the Board of Directors has proposed a final dividend of N10 per share to be paid out of distributable net income.
"This brings the total dividend for the year to N15.60 kobo per share, an increase of 18.9 per cent, delivering economic value to our shareholders," he added.
Buhari Tasks MOFI Board to Grow Assets to N100trn
By Modupe Gbadeyanka
The newly inaugurated board of the Ministry of Finance Incorporated (MOFI) has been given the mandate to grow its Assets Under Management from the current value of N18 trillion to at least N100 trillion in the next 10 years.
A statement issued on Wednesday by Mr Femi Adesina, the Special Adviser to President Muhammadu Buhari on Media and Publicity, disclosed that the charge was given at the State House, Abuja, during the inauguration of the MOFI board shortly before the commencement of the Federal Executive Council (FEC) meeting today.
The President also tasked the new board to "be the clearinghouse for the management of federal government investments and assets in line with global best practices with a view to ensuring that these investments are delivering superior risk-adjusted returns to the government."
He also called on the new MOFI to "work with other MDAs to create a consolidated national asset register with a view to converting these assets into cashflow-generating entities to support the government's revenue drive and; partner with the government with a view to using government-owned investments and assets to support the government in delivering on its social and economic obligations to the citizenry."
To this effect, he directed the Minister of Finance, Budget and National Planning, Mrs Zainab Ahmed, to commence the process of amending the MOFI Act and other legislations to institutionalise this reform further and ensure that MOFI is restructured and repositioned to become a trusted custodian and manager of Federal Government investments and assets.
President Buhari said the event was significant as the restructured MOFI will help identify "what we own" and how to get the best out of them.
According to him, the MOFI Act of 1959, now Cap. 229, Laws of the Federation, 2004 "explicitly empowers MOFI to enter into commercial transactions of any description on behalf of the Federal Government of Nigeria in its own name. As a result, MOFI was used as a Special Purpose Vehicle across different sectors to invest in commercial entities over the last 64 years. To put this in context, MOFI was created even before Nigeria's independence."
Speaking further, the President said, "MOFI was not structured to be governed or resourced to deliver on the expected mandate. MOFI's peers, on the other hand, that were deliberately set up with the institutional framework, governance structure, and execution capacity, have gone on to make major social and economic impacts in their respective nations. Many of these have become global brands for investing domestically and internationally.
"As part of the governance structure, there will be a Governing Council headed by me, a Board of Directors under the leadership of a former Minister of Finance and an Executive Management Team headed by Dr Armstrong Takang."
President Buhari reminded members of the Governing Council as well as the Board of Directors that this administration expected much from them. Specifically, he tasked Ministers who are members to "create an enabling environment that will facilitate the creation of a National Asset Register that will be harnessed to strengthen our fiscal and economic realities and the optimization of our investments and assets that will be under the purview of MOFI."
In her remarks, Mrs Ahmed thanked President Buhari for his support and approvals that have made the restructuring and repositioning of MOFI possible, assuring him that Council members and the Board will ensure that the new MOFI delivers on its mandates.
US Stocks May Give Back Ground Ahead Of Fed Announcement
The major US index futures are currently pointing to a lower open on Wednesday, with stocks likely to give back ground following the strong upward move seen in the previous session.
Traders may cash in on gains by US stocks yesterday ahead of the Federal Reserve's monetary policy announcement this afternoon.
While the Fed is widely expected to raise interest rates by 25 basis points, traders will look to the accompanying statement for clues about the outlook for further rate hikes.
After a slightly cautious start, stocks climbed higher on Tuesday thanks to sustained buying across the board.
Investors picked up stocks right through the day's session, digesting a slew of stronger-than-expected earnings updates and the latest batch of economic data.
Data showing a slowdown in the pace of growth in US labour costs helped raise expectations that the Federal Reserve will soften its aggressive approach to fighting inflation.
The major averages all ended with strong gains. The Dow ended with a gain of 368.95 points or 1.09 per cent at 34,086.04. The S&P 500 surged 58.83 points or 1.46 per cent to 4,076.60, while the Nasdaq climbed 190.74 points or 1.67 per cent to 11,584.55.
The Dow gained about 6.6 per cent in the month, while the S&P surged nearly 3 per cent, and the Nasdaq gained as much as 11.5 per cent.
Data showing a drop in labour costs has reinforced the view that the central bank will likely slow the pace of its monetary policy tightening and raise the interest rate by 25 basis points.
The central bank's accompanying statement will be in focus for clues about further interest rate hikes.
On the economic front, data from the Labor Department showed employment cost index wages in the US increased by 1% on quarter in the fourth quarter of 2022, after rising 1.3 per cent in the previous quarter.
The S&P/Case-Shiller Home Price Index in the United States decreased 0.8% month-over-month in November of 2022, the same as in October and marking a fifth consecutive decline.
A report from the Institute for Supply Management (ISM) said the Chicago PMI in the United States fell back to 44.3 points in January of 2023 from 44.9 in December and compared to market forecasts of 45. The reading pointed to a fifth consecutive month of contraction in business activity in the Chicago region.
Latest News on Business Post