Stocks Investors Can Buy, Sell, Hold This Week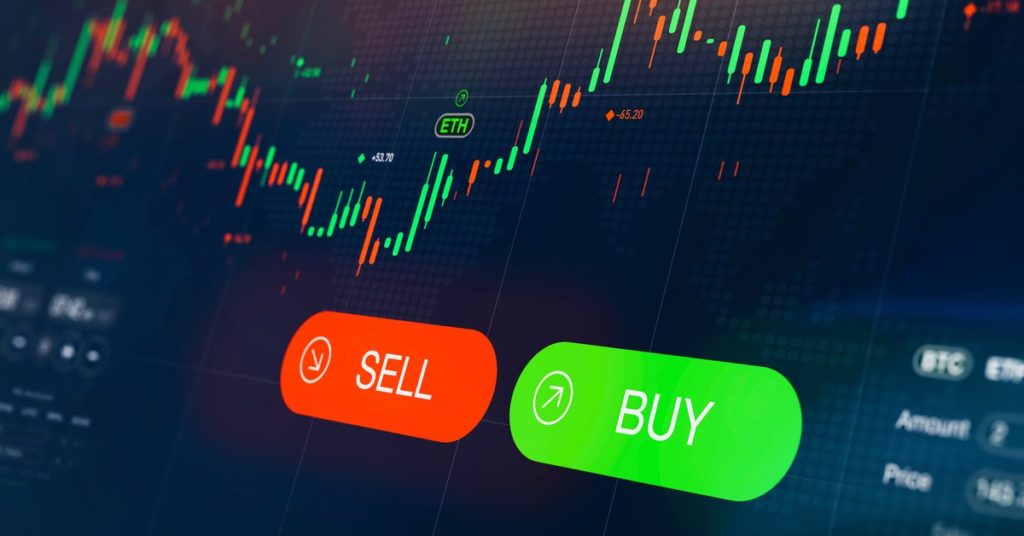 By Dipo Olowookere
Last week, the equity market in Nigeria was bearish and the reason was not far-fetched, investors are yet to have full confidence in the market.
Last year, the exchange posted a yearly gain of 50.03 per cent and this was surprising because the year 2020 was challenging because of the global health crisis caused by COVID-19.
But despite the harsh environment, the local stock exchange outperformed other leading world exchanges to close bullish. It is important to note that the low yield environment in the fixed income market during the period made many investors have a second look into the equity space.
Since the fixed income ecosystem started to improve this year, the stock market has been struggling as attention has returned to the risk-free investment tool.
Last week, the market recorded a week-on-week decline of 0.69 per cent, but there were hopes that things may get better as the market breadth closed positive after 33 equities appreciated in price, higher than the 25 equities that depreciated in value in the week.
As investors get started for a new trading week, analysts are projecting a bullish week if there are positive macroeconomic or corporate announcements.
However, if there are none, "we expect the bearish run to continue this week, despite the existing bargain hunting opportunities."
But in the midst of the headwinds, investors can still pick some stocks can could yield cool returns, according to research notes of two of the leading stockbrokers in the market, ARM Securities and Meristem.
Stocks to sell
Both organisations agreed that holders of FCMB shares should sell them because the banking stock is selling above its fair value of below N2. The equity price of the tier-2 lender ended at N2.86.
However, ARM put a sell rating on Nigerian Breweries, Okomu Oil and for Meristem, its sell rating is on Guinness Nigeria, Honeywell Flour Mills, NASCON, Vitafoam, BUA Cement, Berger Paints, Ardova and Total Nigeria.
Stocks to buy
In its weekly recommendation obtained by Business Post, Meristem said investors can consider buying Ecobank, Fidelity Bank, FBN Holdings, Stanbic IBTC, UBA, AIICO Insurance, Axa Mansard Insurance, Coronation Insurance, International Breweries, Fidson, GSK, Neimeth, Conoil and Seplat.
For ARM, it put buy rating on Fidelity Bank and a strong buy rating on Access Bank, FBN Holdings, UBA, Zenith Bank and Dangote Sugar.
Stocks to hold
The brokerage firm also said it has a neutral rating on Dangote Cement, Lafarge Africa, Guinness Nigeria, Seplat, Unilever Nigeria, Nestle Nigeria and Presco.
For Meristem, it said investors can hold Access Bank, Wema Bank, Nigerian Breweries, Flour Mills, Nestle Nigeria, UAC Nigeria, Okomu Oil, Presco, PZ Cussons, Dangote Cement, Lafarge Africa, Eterna and Airtel Africa.
The full stock recommendation of Meristem can be found HERE
You can see that of ARM Securities in the image below;
CBN Admits Printing Money to Boost Allocations to States
By Adedapo Adesanya
The Central Bank of Nigeria (CBN) has disclosed that one of its functions under the law is printing money to support the government whenever there is a crisis.
The Governor of the CBN, Mr Godwin Emefiele, while speaking on Thursday in Tunga, Awe Local Government Area of Nasarawa State, said one of its key mandates is to print currency.
Mr Emefiele was reacting to questions posed to him on the revelation by the Governor of Edo State, Mr Godwin Obaseki, that the federal government printed N60 billion last month to shore the shortfall in revenue generated in February 2021 shared to the three tiers of government by the Federal Accounts Allocation Committee (FAAC).
Mr Obaseki had warned that the country was in a serious fiscal crisis and the monetary rascality must be put an end to by the federal government.
But Mr Emefiele rebuffed his name-sake, saying that printing money is a key mandate of the central bank anywhere in the world, adding that the bank must always act to support the government at times of financial difficulties.
"If you understand the concept of printing of money. The concept of printing of money, it's about lending money; that's our job – to print. It's about lending money and so, there's no need to put the controversy about the printing of money as if we are going into the factory printing the naira and start distributing on the streets," he was quoted as saying by ThisDay.
"For us to see some people playing some games, overheating his polity talking about the printing of money, I think it is unfortunate and totally inappropriate. I would like to advise that this should stop. We should all work for the growth of our country and not play politics.
"It is very inappropriate for people to just give some colouration to the word printing of money as if it is a foreign word coming from the sky.
"In 2015/2016, we were in a similar [fiscal] situation, but it is far worse today. We provided a budget support facility to all the states of the country and that loan remains unpaid till now.
"We are going to insist on the states paying the loan back since they are effectively accusing us of giving them loans.
"Most countries of the world today are confronted by not just the health crisis from the COVID pandemic but also economic crisis.
"I keep saying this: it would be irresponsible of the central bank of Nigeria or any central bank to stand idle and refuse to support its government at this time. Whatever we do in Nigeria is being done in any clime.
"Nigeria is unfortunately in a very bad situation and we cannot pretend about it in the sense that we are facing problems about productivity output which is gross domestic product (GDP).
"We are working very hard to see how we can get our heads above water. We are also concerned with issues of inflation."
Obaseki's Claims
Mr Obaseki on Monday, April 7, 2021, said the country was facing a serious financial crisis and called on the federal government to act quickly.
"When we got FAAC for March, the federal government printed additional N50-N60 billion to top-up for us to share," he said.
The Minister of Finance, Budget and National Planning, Zainab Ahmed, dismissed the claim, insisting the FAAC allocation was revenue from different agencies of the government.
Mr Obaseki then took to Twitter on Thursday to say the government was "playing the ostrich" and urged the government to take urgent steps to end the current "monetary rascality".
He wrote, "While we do not want to join issues with the Federal Ministry of Finance, we believe it is our duty to offer useful advice for the benefit of our country.
"The Minister of Finance, Budget and National Planning, Mrs Zainab Ahmed, should rally Nigerians to stem the obvious fiscal slide facing our country.
"Rather than play the Ostrich, we urge the government to take urgent steps to end the current monetary rascality, so as to prevent the prevailing economic challenge from degenerating further.
"We believe it is imperative to approach the Nigerian project with all sense of responsibility and commitment and not play to the gallery because ultimately, time shall be the judge of us all."