Toshiba, Zorlu Energy Group Finalise Package Deal Agreement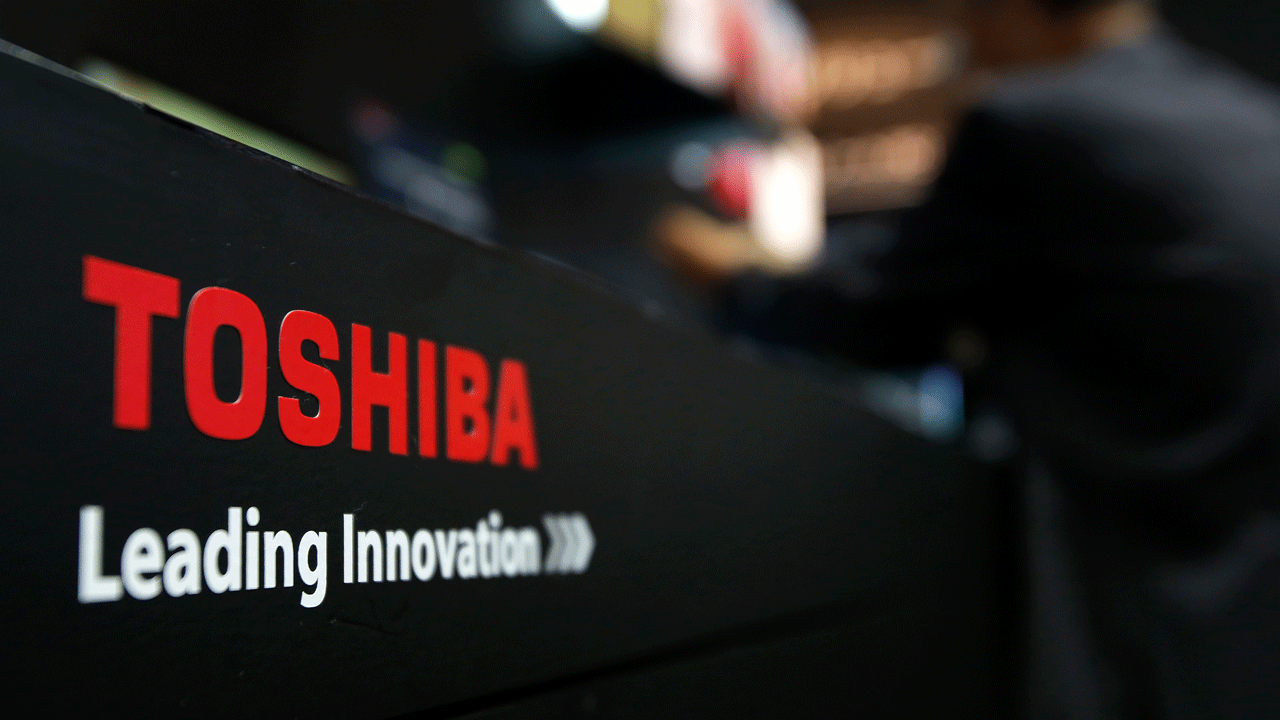 By Dipo Olowookere
A package deal agreement (PDA) has been concluded between Toshiba Corporation and Zorlu Energy Group.
Zorlu Energy Group is an independent power producer and member of Turkey's Zorlu Holdings.
A statement issued by Toshiba explained that the deal is for the supply of steam turbines and generators (STGs) for geothermal power plants that Zorlu Energy Group develops to construct in Turkey.
Under the terms of the PDA, Zorlu Energy Group will investigate steam flow, pressure levels and so on in three locations where Zorlu Energy Group plans to construct plants by October 2020, and if the results of survey meet the agreed terms and conditions, Toshiba to exclusively discuss and negotiate for supply of STGs for all three plants.
The target projects were given as Kizildere IV Geothermal Power Plant (Expected output 40MW); Tekke Hamam Geothermal Power Plant (Expected output 40MW); and Kizildere V Geothermal Power Plant (Expected output 40MW).
Commenting on the contract, Mr Takao Konishi, Vice President of the Thermal & Hydro Power Systems & Services Division in Toshiba's Energy Systems & Solutions Company said, "Toshiba and Zorlu Energy Group have successfully worked together Unit 1, 2 of the Kizildere III Geothermal Power Plant and Alasehir Geothermal Power Plant and I am certain that the excellent performance and advanced technology of our STG can contribute even more to geothermal power supply in Turkey."
Energy consumption in Turkey is growing fast, driven by population growth and economic development, and both the government and the private sector are promoting projects to increase capacity. Toshiba concluded a memorandum of understanding (MOU) with Zorlu Energy Group in January 2016, covering construction of geothermal, thermal and hydro power plants.
Toshiba has an unrivalled record in the global geothermal power market. It delivered Japan's first commercial-use geothermal steam turbine and generator in 1966, and since then has delivered 54 turbines around the world, with a total capacity of 3,519 megawatts.
As the source of approximately 23%* of the world's installed geothermal capacity, Toshiba is the global top supplier.
Toshiba says it will continue to promote high-efficiency STGs for geothermal plants in Turkey, East Africa, South America and other promising markets, where electricity demand is expected to increase in the future.
NGX Upgrades Price Stock Group of Eterna
By Dipo Olowookere
The price stock group of Eterna Plc has been moved upward by the Nigerian Exchange (NGX) Limited, Business Post reports.
In a regulatory notice on Monday, the bourse noted that it upgraded the stock category of the energy company from a low-price stock group to a medium-price stock group.
This action, according to the exchange, was necessitated after the stability in the price of the company's equities within four of the last six months in the new price category, in line with its price methodology framework.
"Equity securities of quoted companies on the exchange (NGX) are classified into three stock price groups or categories; high-priced, medium-priced, and low-priced stocks, based on their market price.
"In this regard, securities must have traded for at least four out of the most recent six-month period within a stock price group's specified price band to be classified into the category.
"Accordingly, a review of Eternal Plc stock price and trade activities over the most recent six-month period provides the basis for reclassifying the security from the low-priced stock group to the medium-priced stock group.
"This reclassification also necessitates the attendant change in the tick size change from N0.01 kobo to N0.05 kobo, in line with Rule 15.29: Pricing Methodology, Rulebook of the exchange, 2015 (trading license holders' rules)," the statement from the platform stated.
Unlisted Securities Investors Gain N18.29bn in Five Days
By Dipo Olowookere
It was another positive week for unlisted securities investors in Nigeria as they smiled home with N18.29 billion last week on the floor of the NASD over-the-counter (OTC) Securities Exchange.
This was buoyed by the 1.98 per cent week-on-week growth recorded by the alternative bourse in the country during the five-day trading week, which had five stocks closing on the gainers' chart, with none on the opposite table.
Data harvested by Business Post indicated that FrieslandCampina Wamco Nigeria appreciated by 10.44 per cent to settle at N69.00 per unit. UBN Property Gain 7.14 per cent to trade at 75 Kobo per share, Niger Delta Exploration and Production improved by 6.95 per cent to N200.00 per unit, Geo-Fluids rose by 6.12 per cent to N1.04 per share, and Central Securities Clearing System (CSCS) increased by 3.85 per cent to N13.50 per unit.
In the week, the volume of trades declined by 35.51 per cent to 24.5 million units from 62.6 million units, the number of deals went down by 12.82 per cent to 66 deals from the preceding week's 71 deals, while the value of transactions increased by 122.48 per cent to N96.6 million from N87.6 million.
The most active security for the week by volume was Geo-Fluids, with the sale of 20.0 million units, followed by UBN Property with 3.4 million units. FrieslandCampina traded 581,021 units, CSCS transacted 375,512 units, and VFD Group exchanged 111,104 units.
However, the most active equity by value for the week was FrieslandCampina, with a sale of N38.5 million. VFD Group recorded N27.2 million, Geo-Fluids traded N20.7 million, CSCS transacted 5.1 million, and UBN Property traded N2.6 million.
Data showed that the NASD unlisted securities index (NSI) increased in the week by 13.92 points to 717.15 points from 703.23 points, as the market capitalisation grew by N18.29 billion to N942.35 billion from N924.06 billion.
Nigeria's External Reserves Shed 0.14% to $37.020bn
By Aduragbemi Omiyale
In one week, Nigeria's external reserves depreciated by a marginal 0.14 per cent to $37.020 billion from $37.070 billion in the preceding week.
Data obtained by Business Post from the Central Bank of Nigeria (CBN) disclosed that the balance in the coffers was as of Thursday, February 2, 2023.
The FX balance in the country's purse was supposed to expand during this period when prices of crude oil were relatively stable, but this has not been the case because of low production.
Nigeria relies heavily on the sale of crude oil to earn forex, which is currently scarce in the country, putting the Naira under pressure.
The federal government has blamed low crude oil output on the theft of the commodity and has promised to make efforts to address the issue.
Recall that in August 2022, Nigeria's crude oil production plunged below one million barrels per day (972,394 bpd), the lowest ever in several years.
However, according to the Organisation of Petroleum Exporting Countries (OPEC), the output improved by 171,000 barrels per day in November to 1.186mbpd, though about 700,000 barrels per day less than its quota for the month.
The Minister of Finance, Budget, and National Planning, Mrs Zainab Ahmed, said the federal government plans to improve the country's crude oil production to 1.6 million barrels per day by the first quarter of 2023.
It is believed that this would boost the FX earnings of the nation and bolster the reserves and the local currency in the foreign exchange market.
Last week, the Nigerian Naira depreciated against the United States Dollar on a week-on-week basis by 25 Kobo or 0.05 per cent to N461.50/$1 compared with the preceding week's N461.75/$1.
Latest News on Business Post