Why Should You Invest in UK Property? [2023]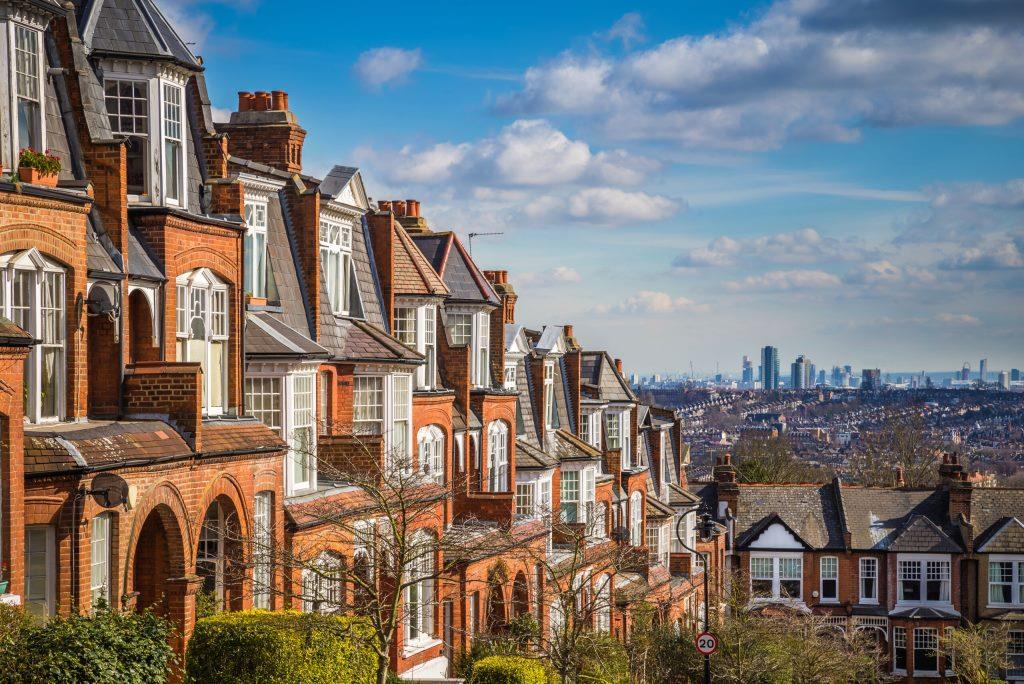 Buy-to-let property investment has been a top choice for many investors over the years.
Providing regular income and considerable capital appreciation, investors will often cite real estate as being able to bring some of the best returns over the last decade.
However, is property still a good investment in 2023?
What are Investment Properties?
Firstly, what is an investment property?
An investment property is a piece of real estate purchased with the intention of generating a return. This return could be through rental income, capital appreciation from future resale, or a combination of the two.
However, as with all ventures, investing in property can get quite intensive.
So, why should you invest in UK property?
Huge Tenant Demand With Housing In Short Supply
In the wake of the pandemic, the influx of lockdowns and other mandates have led to an unprecedented change in the UK property market – making right now potentially one of the best times to invest.
More people than ever are looking to rent instead of buying a property outright, and the population in the UK is continually on the rise.
Alongside this, there's a severe lack of supply to meet the growing demand for housing.
According to Zoopla, demand for rental property is 46% above average – with total supply 38% below average.
As the market remains so volatile, more people will likely rent instead of buying a house outright.
For example, according to the latest Housing Census data, the number of renters in the UK has increased by 28% over the last ten years.
Massive Property Price Growth for Rental Property
The most significant appeal behind investing in property is the potential for long-term capital growth.
With demand for housing on the rise, prices continue to grow – offering some of the highest returns possible in the UK.
In 2021, for example, the average value of UK property surpassed £250,000 for the first time, increasing at the fastest rate since the early 2000s. As of December 2022, the average property price in the UK is now valued at £294,329 – 17.7% higher than in 2021.
Depending on where you invest, you could see even higher values.
For example, Liverpool, one of the best UK investment hotspots this year, has seen property prices skyrocket by 18.1% in the last year, with other areas in the North West seeing similar growth.
Factoring in additional growth predictions from Savills, which anticipate up to an 11.7% price growth in the North West region and 6.2% in the UK overall by 2027, it's clear that long-term investors could be set for a fantastic cash pay-out in the coming years.
Property Is Lower Risk Than Other Strategies
Compared to other investment strategies (such as stocks and cryptocurrency), buying property is often considered a relatively lower risk.
This is because the property market, particularly in the UK, has proven to be highly resilient during economic turmoil, making this an excellent opportunity for those seeking a more stable investment.
This is another of the significant advantages of investing in real estate and a big reason many people invest in properties.
Conclusion
As long as you have the means and know-how, you should consider getting involved with UK property investment.
The market is most likely one of the most potentially profitable (and growing) ventures to get involved with at the moment – for both UK and foreign investors alike.
If the growth rate stays healthy for the foreseeable future, barring any surprise market collapses, this period is the best point to get involved.
It is, however, essential to remember that this guide serves as just an introductory welcome to the investment process.
You will need to research and perhaps consult an expert property company to get all you can from an investment!
Sell Pressure on Bellwether Stocks Softens NGX Index by 1.16%
By Dipo Olowookere
It was not a good day for equities on the Nigerian Exchange (NGX) Limited on Tuesday as profit-taking activities further deepened during the trading session, leading to a 1.16 per cent loss.
The bearish performance was triggered by the losses recorded by some bellwether stocks like Dangote Cement, Dangote Sugar, Fidson, and six other mid and low-cap shares.
The trading session saw investors rebalancing their portfolios, and at the close of business, Chams topped the losers' chart after it dropped 8.00 per cent to sell at 23 Kobo. UAC Nigeria lost 5.76 per cent to finish at N9.00, Dangote Cement shrank by 4.17 per cent to N276.00, Fidson depreciated by 2.95 per cent to N9.55, and Prestige Assurance plunged by 2.44 per cent to 40 Kobo.
The gainers' table had 16 members yesterday and was led by PZ Cussons, which grew by 9.62 per cent to N11.40. International Energy Insurance gained 9.24 per cent to sell for N1.30, Multiverse rose by 8.72 per cent to N3.24, FTN Cocoa added 7.69 per cent to its value to finish at 28 Kobo, and Regency Alliance chalked up 6.90 per cent to quote at 31 Kobo.
The price movement index analysis showed that investor sentiment was strong despite the setback, as the market breadth was positive.
Business Post reports that the loss reported by the stock exchange was due to the 2.18 per cent decline suffered by the industrial goods sector, as every other sector was bullish.
The consumer goods index appreciated by 1.50 per cent, the insurance counter improved by 0.46 per cent, the banking sector increased by 0.27 per cent, and the energy wing remained flat.
Data from the bourse revealed that the All-Share Index (ASI) was down by 626.14 points yesterday to 53,124.63 points from 53,750.77 points, and the market capitalisation decreased by N341 billion to N28.940 trillion from N29.281 trillion.
As for the activity chart, the trading volume surged by 101.09 per cent to 200.9 million shares from 100.9 million shares, while the trading value declined by 51.16 per cent to N2.1 billion from N4.3 billion, with the number of deals depreciating by 6.34 per cent to 3,071 deals from 3,279 deals.
The significant rise in the volume of transactions was due to buying interests in Transcorp, Fidelity Bank, Custodian Investment, Sterling Bank and GTCO, which sold 61.5 million units, 27.0 million units, 20.0 million units, 18.7 million units, and 11.7 million units, respectively.
Friesland, Geo-Fluids Spur NASD OTC Exchange to Appreciate 1.02%
By Adedapo Adesanya
The NASD Over-the-Counter (OTC) Securities Exchange appreciated by 1.02 per cent on Tuesday, March 28, following the positive price movements in the stocks of FrieslandCampina WAMCO Nigeria Plc and Geo-Fluids Plc.
Data from the NASD OTC exchange showed that the milk producer gained N5.00 during the session to sell at N81.00 per share compared with the previous day's value of N76.00 per share, while Geo-Fluids Plc appreciated by 15 Kobo to quote at N1.95 per unit versus N1.80 per unit.
The gains recorded by the duo further raised the market capitalisation of the bourse yesterday by N10.4 billion to N1.03 trillion from the N1.02 trillion it closed in the preceding session.
Following the same trend, the session ended with the market index, NASD Unlisted Securities Index (NSI), growing by 7.52 points to 743.15 points from the 735.63 points recorded in the previous session.
It was observed that there was a surge in the volume of securities traded at the bourse during the session as investors exchanged 20.1 million units, 4,734.7 per cent higher than the 415,330 units traded in the preceding session.
The value of shares traded on Tuesday equally increased by 67.3 per cent to N44.5 million from N26.6 million, while the number of deals increased by 227.3 per cent to 36 deals from the 11 deals carried out on Monday.
Geo-Fluids Plc remained the most traded stock by volume on a year-to-date basis with 482.1 million units worth N544.1 million, UBN Property Plc stood in second place with 365.8 units valued at N309.5 million, while Industrial and General Insurance (IGI) Plc was in third place with 71.1 million units valued at N5.1 million.
However, VFD Group Plc was the most traded stock by value on a year-to-date basis with 7.3 million units valued at N1.7 billion, trailed by Geo-Fluids Plc with 482.1 million units worth N544.1 million, and UBN Property Plc with 365.8 million units valued at N309.5 million.
Naira Weakens at Official Market, Solidifies at Black Market
By Adedapo Adesanya
The Naira continued its lacklustre performance in the Investors and Exporters (I&E) window of the foreign exchange (FX) market on Tuesday, March 28, as it depreciated against the Dollar by 25 Kobo or 0.05 per cent to settle at N461.75/$1 compared with Monday's closing price of N461.50/$1.
However, in the black market, the Nigerian currency solidified its value against the American currency during the session by N2 to quote at N743/$1, in contrast to the N745/$1 it was exchanged in the preceding session.
Similarly, the local currency gained N1 against the greenback yesterday in the peer-to-peer (P2P) segment of the forex market to N767/$1 versus Monday's value of N768/$1.
But in the interbank wing of the FX market, the Naira weakened against the Pound Sterling on Tuesday by N2.84 to settle at N565.51/£1 compared with the previously traded rate of N562.67/£1, and against the Euro, it lost N2.21 to finish at N496.66/€1 versus Monday's closing rate of N494.45/€1.
Business Post reports that the digital currency market slightly recovered yesterday after the initial scare caused by the lawsuit against Binance from the US Commodity Futures Trading Commission (CFTC) over the alleged deliberate offering of unregistered crypto products to US customers.
The chief executive of Binance, Mr Changpeng Zhao, also named in the lawsuit, published a blog post on Monday to address the civil enforcement action against him and his crypto exchange, saying they were "unexpected" and "disappointing".
The Binance chief emphasized that his crypto firm was committed to transparency and cooperation with regulators and law enforcement both in the US and globally.
On Tuesday, the price of Bitcoin (BTC) rose by 2.5 per cent to $27,597.01, Ethereum (ETH) grew by 4.3 per cent to $1,790.84., Ripple (XRP) recorded a 9.2 per cent appreciation to trade at $0.5353, Cardano (ADA) jumped by 8.2 per cent to $0.3774, and Solana (SOL) improved by 5.3 per cent to $20.92.
In addition, Litecoin (LTC) went up by 4.7 per cent to $90.76, Dogecoin (DOGE) expanded by 3.5 per cent to sell at $0.0751, and Binance Coin (BNB) added 1.9 per cent to quote at $314.98, while the US Dollar Tether (USDT) and Binance USD (BUSD) traded flat at $1.00 each.
Latest News on Business Post