Winners Emerge in JarusHub Online Debate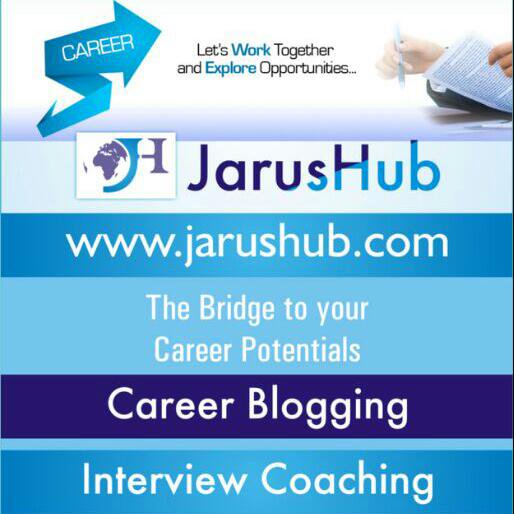 By Modupe Gbadeyanka
Winners, on Monday evening, emerged in the maiden edition of an online debating competition organised by JarusHub and HotProForum.
JarusHub, a leading career guidance, mentoring and management firm in Nigeria, created an online platform called Hotproforum.com, where professionals meet and network.
The competition was held among the four JarusHub Career Clubs (JCC) hosted on WhatsApp.
In the first semi-final, JarusHub Career Club 2 defeated JarusHub Career Club 4, while JarusHub Career Club 3 defeated JarusHub Career Club 1 in the second last four.
This set-up the final between JCC 2 and JCC 3 which held on Sunday with the topic 'Agriculture is Fundamental to Nigeria's Emergence as a Global Economic Power: Agree or Disagree?'
During the debate, JCC 2 agreed with the motion while JCC 3 opposed.
Both teams of 3 debaters were at their best but after a 24-hour poll, JCC 2 got 32 votes while JCC 3 30 votes.
Winners of the debate get a free training slot with JarusHub Academy and a certificate of achievement while all members of their Career Club are eligible for Jarus' widely-acclaimed career guidance book, The Road to Victoria Island. The 2nd team also got consolation prizes.
CEO of Jarus & JAN Internet Group explained that, "The purpose of this debate is to improve the presentation, articulation and research skills of the debaters, who are from our Career Club."
He told the winners that, "You are a group of young students, graduates and early career professionals. You have done very well. I have always been a fan of debate. At the risk of being immodest, I would say if there is anything like being the father of online debate in Nigeria, I deserve it.
"As far back as eight years ago, I championed and organised debates on Nairaland Politics Section, and today, I still receive kudos for such initiative, which was never sustained when I moved on.
"I am happy we have a platform to continue this, although the focus will continue to professionalism – not politics. We are building hot professionals here."
Ericsson Backs Smart Africa Digital Academy for Digital Transformation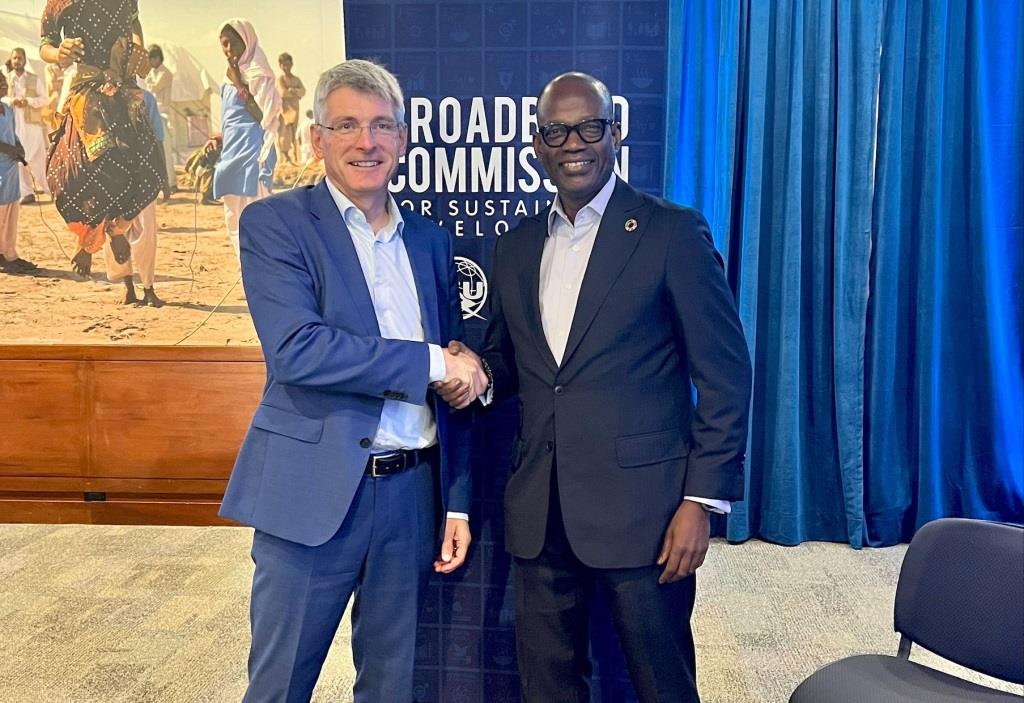 Ericsson has partnered with the Smart Africa Secretariat to promote digital transformation across Africa. The tech firm will use the Smart Africa Digital Academy (SADA) to achieve this goal.
The collaboration aims to enhance the digital skills of an initial target group of senior officials from ministries and regulatory authorities in charge of Information and Communications Technology (ICT) by availing the Ericsson Educate program. The program is expected to later extend to the youth, students, and professionals, particularly educators.
With SADA being an initiative of the Smart Africa Alliance, an alliance spanning 32 African countries that aim to accelerate sustainable socio-economic development in Africa, the collaboration will have a far-reaching impact across the continent.
It will equip the public administrations of each member state with the latest information to enhance their knowledge and competencies around emerging digital technologies, which will support them in establishing impactful digital skill development roadmaps and strategies.
The Ericsson Educate program has been curated and customized to support SADA's target audience's ongoing digital skills development.
With rich content on 21st-century technologies such as 5G networks, Internet of Things (IoT), Automation, Artificial Intelligence (AI), and Machine Learning (ML), the Ericsson Educate program will provide in addition to the digital skills portal developed by Ericsson, various series of live online workshops led by technology experts from Ericsson.
The Ericsson Educate program aims to empower the continent's policymakers to develop harmonized digital transformation frameworks that will ensure a prosperous future for Africa in the digital age.
Lacina Koné, the Director General and Chief Executive Officer of Smart Africa, commented: "We are committed to bridging digital skill gaps across Africa to ensure the inclusive digital development of the continent.
"We are confident that the Ericsson Educate program will support us in accelerating our mission and nurturing an ecosystem of ICT specialized training that will increase digital proficiency across our member states.
"Through the program, we look forward to empowering policy and decision-makers with adequate knowledge of the latest digital technologies to make informed decisions that propel the continent in the digital era."
Erik Ekudden, Senior Vice President, Chief Technology Officer, and Head of Strategy at Ericsson, says, "We strongly believe that mobile technologies have the potential to level the global playing field and contribute to the long-term and sustainable economic development of Africa.
"Collaborating with SADA to enhance the digital competencies of policy and decision-makers in each member state, we aspire to empower the development of a well-planned ICT policy and regulatory environment that increases Africa's competitiveness in the global economy."
Ericsson has been a private sector member of the Smart Africa Alliance since 2016, actively contributing to key projects aimed at the digital development of the continent. Through this latest collaboration with SADA, Ericsson reaffirms its commitment to Africa's digital inclusion and adoption to drive digital transformation and education across the continent.
Project Shelter Wakadogo Makes World's Best School Prize Final 3
An outstanding Ugandan school has been named a Top 3 finalist for the new $250,000 World's Best School Prizes, launched this year by T4 Education in collaboration with Templeton World Charity Foundation, Accenture and American Express.
Project Shelter Wakadogo in Gulu, Uganda, which was founded in the wake of war and now educates over 450 children with one of the highest student retention rates in the country, is a Top 3 finalist for the World's Best School Prize for Overcoming Adversity.
The five World's Best School Prizes – for Community Collaboration, Environmental Action, Innovation, Overcoming Adversity, and Supporting Healthy Lives – celebrate schools everywhere for the pivotal role they play in developing the next generation of learners and for their enormous contribution to society's progress especially in the wake of COVID.
The Prizes were founded by T4 Education in collaboration with Templeton World Charity Foundation, Accenture, American Express, Yayasan Hasanah, the Lemann Foundation, D2L, Mellby Gård, and Universidad Camilo José Cela, to share the best practices of schools that are transforming the lives of their students and making a real difference to their communities.
Vikas Pota, Founder of T4 Education and the World's Best School Prizes, said, "As the world looks to rebuild from the devastation of the COVID pandemic, far too many children will continue to be left behind unless we see urgent action on education. Leaders must learn from the knowledge and experience contained within our schools because those on the frontlines of education know better than anyone else the change we need to see.
"The World's Best School Prizes surface the expertise of inspirational schools from every corner of the globe. It's time for governments everywhere to listen to their voices.
"Congratulations to Project Shelter Wakadogo for being named a Top 3 finalist for the first-ever World's Best School Prizes. Teachers everywhere will be inspired by the example of this outstanding Ugandan school."
About the school:
Project Shelter Wakadogo in Gulu, Uganda, has flourished from a school with only two classrooms founded in the wake of war to now educating over 450 children with one of the highest student retention rates in the country.
In the aftermath of two decades of civil war and the violence committed by the Lord's Resistance Army, which displaced over a million people in Northern Uganda, families in the village of Pece Acoyo in Gulu were slowly returning to their homes. Amongst the wreckage left by the war, calls for a safe, quality school began to grow. Through a large community effort Project Shelter Wakadogo was born – land was procured, roads leading to the school were levelled and vegetables were planted to be used for school meals. In 2009, the school opened. The name Wakadogo reflects the school's mission to extend a duty of care to those who walked through its doors, meaning 'for the little ones' in Swahili.
Its commitment to provide free school meals, healthcare and a quality education for the surrounding community, has seen the school become a second home for many.
When Uganda imposed a long lockdown during the pandemic, Project Shelter Wakadogo quickly determined that online schooling wouldn't be possible for its students. In Uganda, only 2% of the population has access to personal computers and less than 9% of the rural population has access to the internet. Instead, Project Shelter Wakadogo pivoted to conducting 36,000 home-schooling lessons during the pandemic. This dedication to continue to provide education to its students was crucial as the school closures across Uganda saw children forced into the labour market, a rise in teenage pregnancy and gender-based violence.
If Project Shelter Wakadogo were to win the $50,000 World's Best School Prize for Overcoming Adversity, it will use the funds to set up a Computer Lab with 50 laptops and 50 tablets and solar technology to teach information technology and facilitate hybrid and remedial learning, in case schools should ever close again. Families and members of the community will be invited to access the Computer Lab after school, on weekends and during school holidays. Wakadogo will create a course timetable for community members to sign up to.  The school will also invite neighbouring schools to use Wakadogo's Computer Lab during school holidays and weekends.  A new ICT Teacher will be hired to provide training and support. Wakadogo expects to reach 3,000 students, teachers, parents and community members through this initiative.
Next steps:
The Top 3 finalists for each of the five World's Best School Prizes will now be entered into a Public Advisory Vote. Members of the public have until October 2 to tell judges who they think should win each prize at worldsbestschool.org/.
The Judging Academy, comprising distinguished leaders all across the globe including academics, educators, NGOs, social entrepreneurs, government, civil society, and the private sector, will be presented with the results of the public advisory vote and will assess the finalists  based on rigorous criteria.
The winners will be announced on October 19 2022 at World Education Week. A prize of US$250,000 will be shared equally among the winners of the five Prizes, with each receiving an award of US$50,000.
All shortlisted schools across the five Prizes will share their best practices during events at World Education Week and through School Transformation Toolkits that showcase their "secret sauce" to innovative approaches and step-by-step instructions on how others can replicate their methods to help improve education everywhere.
Telco Wants Robust Technology-Based Education System in Oyo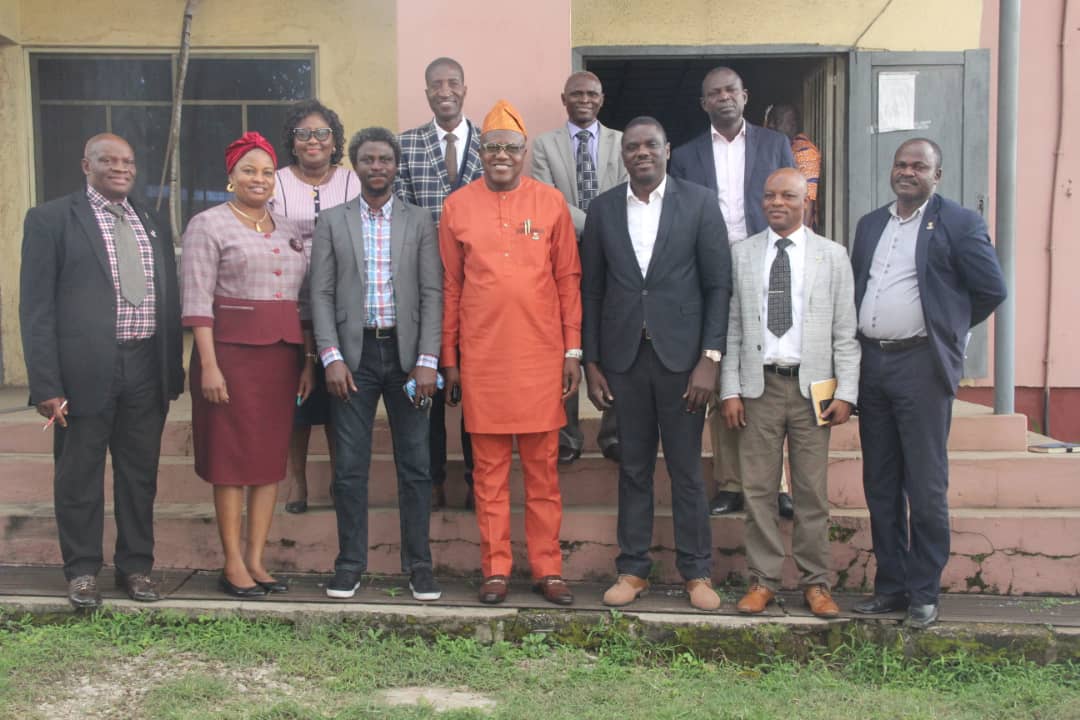 By Modupe Gbadeyanka
A Nigerian multinational telecommunications company, Globacom, has expressed its readiness to collaborate with the Oyo State government to create robust technology-based education system in the state.
The Regional Head of Public Sector Enterprise for Glo in Southwest, Mr Adewale Adiatu, said the company could provide its e-learning packages and school data packs to the state government for the use of pupils in the state.
"At Globacom, we believe education is key, and we have come to seek collaboration with your board on e-learning and other school starter packs for pupils," he said when he visited the chairman of the Oyo State Universal Basic Education Board, Mr Nureni Aderemi Adeniran, in Ibadan, the state capital.
"Globacom hopes the Board will utilize the science of learning we offer. We have E-learning packages and School data packs, where every pupil could attend classes remotely," he added.
In his remarks, Mr Adeniran hinted that the Oyo State government places premium importance on expanding its education sector and increasing pupils' access to quality education.
"In Oyo State, we recognise the need to expand our education sector through the contribution of the private sector. We are ready to work with you on encouraging learning in Oyo State, bearing in mind that our government is known for providing quality basic education. The Board will gladly partner with you or any other private organizations to increase our children's access to education," he said.
Mr Adeniran said the board was open to limitless opportunities driven by technology for the benefit of pupils and students in Oyo State, adding that the Board has ensured the provision of quality education at no cost to pupils in the State.
"However, we are still exploring more means to reach out to our children.
"We know the importance of expanding education and increasing access to basic education for our pupils. Therefore, we are open to innovative and creative ideas that will expand our Basic Education sector," he concluded.
Latest News on Business Post