GAIL, AgBiTech to Fight Fall Armyworm In Nigeria
By Ahmed Rahma
Golden Agri Input Limited (GAIL), a subsidiary of a leading agro-allied company, Flour Mills of Nigeria, has partnered with an American company and global leader in agriculture technology, AgBiTech, to fight Fall Armyworm in the country.
The partnership is to enable farmers in Nigeria, which has the largest maize acreage in Africa of 5 million hectares, have access to a biological tool known as Fawligen, that will protect their crops from severe injury and economic damage caused by the FAW infestation.
Fawligen belongs to the new IRAC mode of action Group 31 (host-specific occluded pathogenic viruses). It contains a nucleopolyhedrovirus specific to the Fall Armyworm pest and has been undergoing several regulatory trials and evaluations across several African countries since early 2018.
Commenting on the partnership, Mr Boye Olusanya, the Group Managing Director of FMN said: "We will continue to pursue partnerships in all areas of our core competence, particularly in agribusiness, where we hope to further strengthen our leadership position.
"I believe this partnership with AgBiTech is especially important because it offers farmers an efficient option of pest management products that prevent yield losses.
"Nigerian farmers who are looking to protect their investments will be happy to learn that FAWLIGEN is a terrific addition to a lineup of products under GAIL/FMN that have been developed to do just that."
According to Dr Shachi Gurumayum, Head of Africa & South Asia for AgBiTech, "Fawligen has been tested and evaluated by the International Institute of Tropical Agriculture (IITA) for two consecutive years in Nigeria.
"Having access to a safe and effective biological control for FAW will be a welcome relief to many of the Nigerian farmers affected by FAW."
Since 2002, AgBiTech has been delivering commercially proven products that help make farming more profitable and sustainable. AgBiTech combines field experience with innovative science and proprietary technology, working with farmers, advisors and researchers to develop products that deliver highly effective biological insect management solutions.
Nigeria is the first country where Fall Armyworm  (FAW) was detected in Africa in 2006.
We Cater for Over 17.5 Million Nigerian Orphans—SOS Children's Villages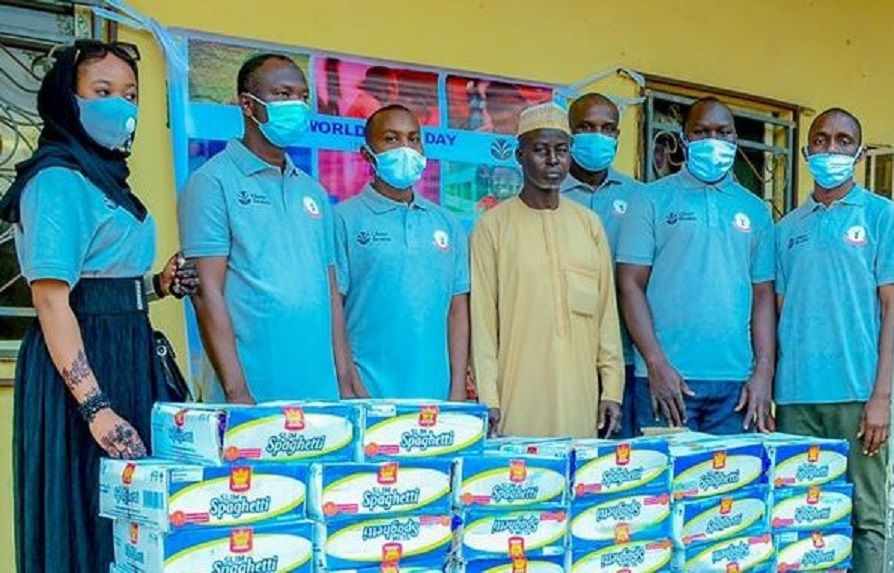 By Ashemiriogwa Emmanuel
Over 17.5 million orphans in Nigeria are being catered for under the watch of the SOS Children's Villages in Nigeria.
The independent, non-governmental, non-profit international development organization, in addition, runs family strengthening programs, where children and families in need benefit from vocational training, care, medical and food assistance.
The National Director of the SOS Children's Villages in Nigeria, Mr Eghosa Erhumwunse, recently disclosed this in Isolo, Lagos, while receiving food items donated by Crown Flour Mill (CFM) Limited, producers of the popular Mama Gold flour and semolina brands and Crown Pasta food products.
Thanking the firm for the humanitarian gesture, he said, "By making this food donation to bring relief to the children at the Villages, Crown Flour Mill Limited has demonstrated that it is a business that values the wellbeing of its host communities.
"We cater for over 17.5 million orphans in Nigeria. Our in-country strategic partners have been instrumental in ensuring the vulnerable segments are able to survive the various shocks of the ongoing global crises and local challenges."
Some of the food items donated included Crown Premium Spaghetti bags of Mama Gold Semolina and Crown Supreme Semolina and a range of sanitary products and toiletries.
In addition to these, a cookout for over 480 students of Biyamusu Primary School, Ajingi, Kano was also organized by the firm along with the donation of food products and toiletries to the wards of Nasarawa Children's Home an orphanage also in Kano state.
These contributions supported by the flour milling firm were in line with its series of activities lined up to commemorate the 2021 World Food Day (WFD) tagged: Our actions are our future – Better production, better nutrition, a better environment, and a better life.
Speaking during the visit, the Managing Director of Crown Flour Mill Limited, Mr Ashish Pande, lamented the gap that exists between many children and their access to a healthy future.
He reiterated the firm's determination in providing consumers, the underprivileged, and people affected by food shortage with access to affordable and nutritious food options.
On her part, the Corporate Affairs Manager at Olam Nigeria, Ms Damilola Adeniyi, said, "No one, most of all children, deserves to suffer hunger or lack access to good food.
"Therefore, we are taking actions that align with the United Nations' Sustainable Development Goals (SDGs) of achieving zero hunger in the world in our business operations, which lay emphasis on food safety, fortification, security, and Corporate Social Investments (CSI) such as this."
200 Retirees in Jigawa to Share N331.7m
By Adedapo Adesanya
No fewer than 200 retirees in Jigawa State will share N331.7 million, the Executive Secretary of the Jigawa State and Local Government Contributory Pension Scheme, Mr Kamilu Aliyu, has disclosed.
Speaking on Wednesday in Dutse, Mr Aliyu stated that the beneficiaries were retired from the service in the state, local government and Local Education Authorities (LEAs).
He said that the payment comprises retirement benefits, death benefits, death pension balance and refund of eight per cent contribution.
Breaking down the figures, Mr Aliyu said that 83 of the beneficiaries were from state service, 72 from local government service and 45 from LEAs.
He said that a total of N331.698 million would be paid to 200 retirees in the disbursement exercise.
"Forty-seven beneficiaries from the state service will be paid N99.709 million as retirement benefit, and 52 retirees of the local governments will receive the sum of N72.653 million, while N26.753 million will be paid to 22 beneficiaries from LEAs.
"For the death benefits, 15 retirees from the state will be paid N38.721 million and 14 retirees from the local government will be paid N27.270 million while 18 others from LEAs will get N47.645 million," he said.
Mr Aliyu said that under the death pension balance, nine beneficiaries from the state would be paid N9.2 million, six retirees from the local government will receive N1.613 million while five others from LEAs will get N6.9 million.
According to him, 12 beneficiaries will receive N1.25 million as a refund of the eight per cent contribution.
The executive scribe reiterated the commitment of the state government to ensure prompt payment of pension and other entitlements to improve the wellbeing of pensioners.
To achieve this, he said, the board had adopted proactive modalities to hasten payment processes of the retirees whenever their number reached about 200.
"We no longer have to wait until we have a large number of retirees.
"This will enable the retirees not wait for long or suffer before they start enjoying their benefits after disengagement from the service," he stated.
Oyo to Implement Social Protection Programme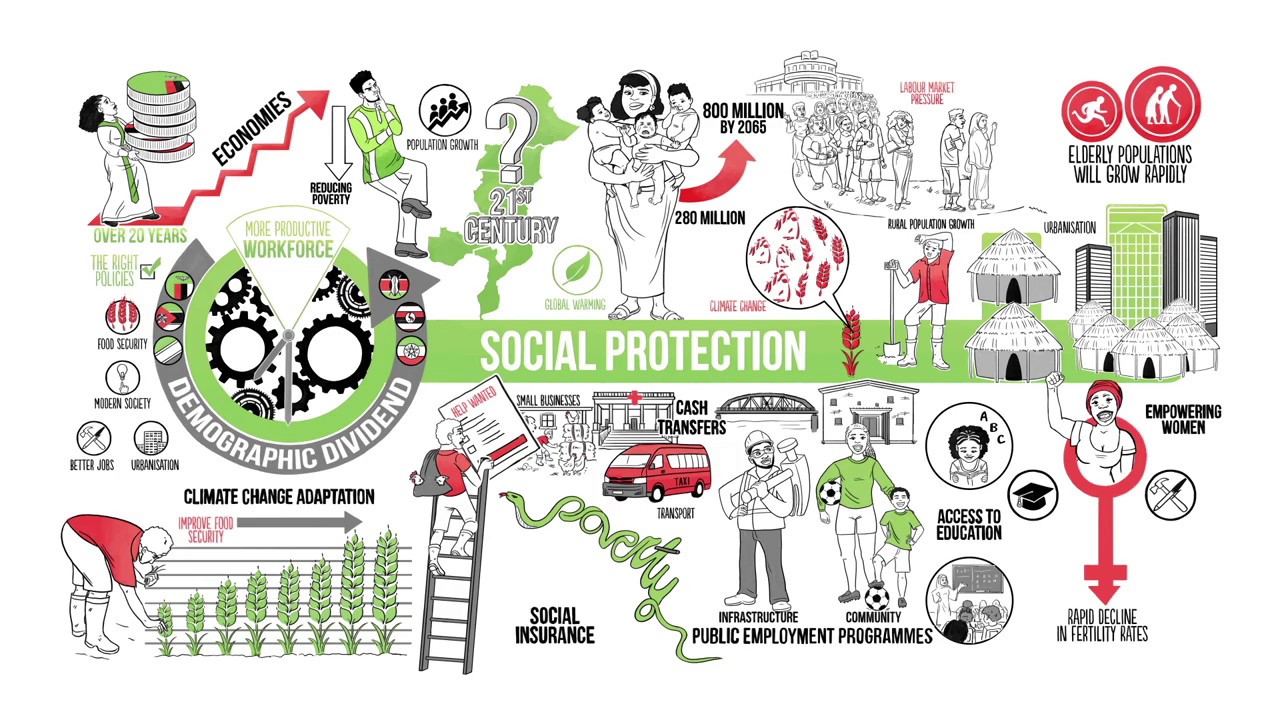 By Aduragbemi Omiyale
All is now set for the implementation of the social protection programme aimed to address the issues of lack of access to education and healthcare for children in Oyo State.
This Oyo State Social Protection and Implementation Plan is being put in place in collaboration with the United Nations International Children's Emergency Fund (UNICEF).
According to the Commissioner for Budget and Economic Planning in Oyo State, Professor Musibau Babatunde, the idea of this scheme is to strengthen social protection among the vulnerable people in the state.
Speaking during a four-day stakeholders' meeting in Oyo town, the Commissioner said the state, through constant engagements with relevant stakeholders, has finalised the production of a Medium-Term Sector Strategy (MTSS).
Mr Babatunde explained that the partnership with UNICEF would provide a unique opportunity for the most vulnerable people in the state to access development and intervention programmes.
"The essence of the partnership on social protection is to make a difference in the lives of the most vulnerable people in the state. Through this, we will make them an integral part of the development and intervention programmes in the state," he said.
The meeting, organised by the state's Ministry of Budget and Economic Planning and UNICEF, was attended by representatives of civil society organisations, media, development partners among others.
Speaking earlier, the Permanent Secretary, Ministry of Budget and Economic Planning, Mrs Mofoluke Adebiyi, said the workshop was aimed at articulating and mapping social protection programmes in the state for proper domestication of the National Social Protection Policy.
She recalled that a three-day technical working session held in Oyo between August 30 and September 1, resulted in the production of a clean and updated revised policy document that culminated as the working tool for the workshop.
In another development, the Oyo State government has reiterated its total commitment to the wellbeing of the less privileged, saying it will leave no stone unturned in catering especially for the Orphans and Vulnerable Children (OVC).
The wife of the Oyo State Governor, Mrs Tamunominini Makinde, gave this assurance on Tuesday at the 10th anniversary of Winnie's Castle Orphanage, Ibadan.
She said the administration of her husband, Mr Seyi Makinde, would provide basic needs and protect every child's right to survival, development, protection and participation as enshrined in the State Child Rights Law (2006).
Latest News on Business Post