Lagos Completes Lateef Jakande Leadership Academy Screening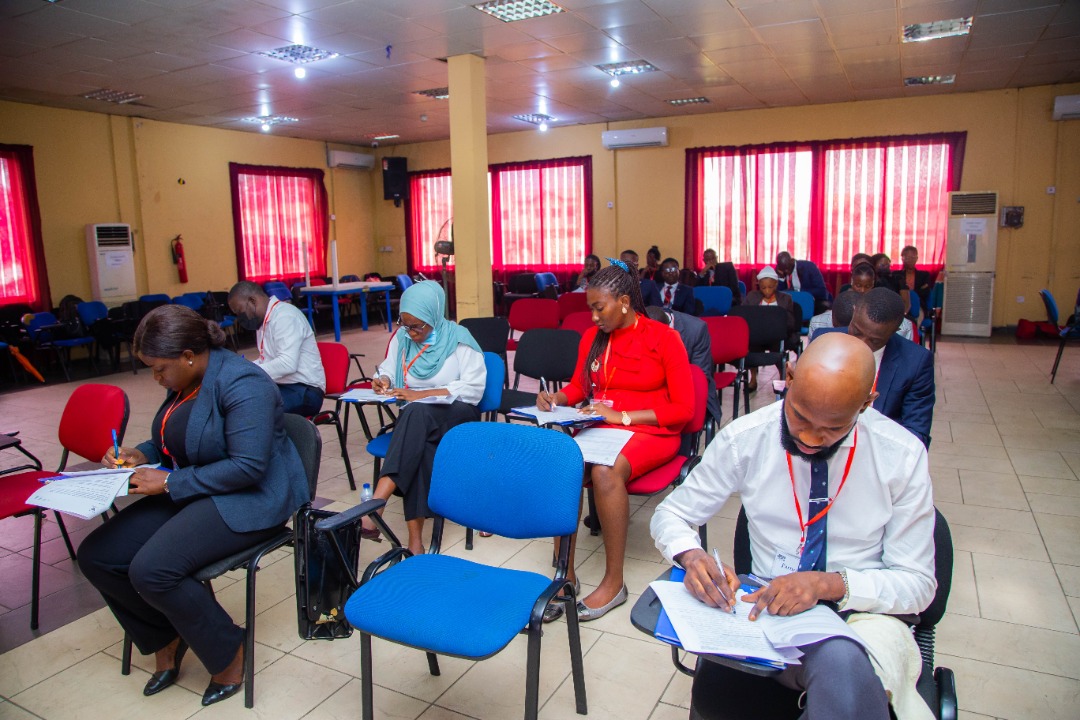 By Adedapo Adesanya
The Lagos State Government has concluded the second and final screening exercise of the Lateef Jakande Leadership Academy, a leadership and mentorship programme of the state government, to develop leaders for public service and governance in Africa.
According to a statement made available to Business Post, the assessment was held on Saturday, August 27 at the Public Service Staff Development Centre, Magodo with a series of assessments for all candidates.
The one-day screening assessment was designed to review leadership ability with the following activities such as group exercise and team building; interviewing and presentation skills; interactive sessions with assessors; and discourse amongst candidates.
After this, all candidates underwent executive training, a validation programme, and social etiquette.
The initiative is in line with the Lagos State goal to contribute towards the development of tomorrow's leaders today for public service and governance in Africa.
The academy was announced on Worker's Day earlier in the year and was established to equip youth with the requisite skills to influence public service and instil the ethics and values of purposeful leadership through direct mentoring and on-the-job training.
Speaking on the importance of the assessment exercise, the Commissioner for Establishments, Training and Pensions, Lagos State, Mrs Ajibola Ponnle, reiterated that the screening which was intensive and extensive will help to identify the best candidates.
She further stated that the initiative will help the youths to learn the art of leadership through qualities and values bequeathed by the late Lateef Jakande.
"It is a great idea of the Governor, Babajide Sanwo-Olu to prepare young people for future public leadership roles, knowing the importance of leadership in the affairs of humans.
"Remember, Lateef Jakande is a great public servant/leader in the history of Lagos, his legacies are indelible even generations to come will hear about him.
"So, the Lagos State Governor today wants to sustain that virtue of selfless service to humanity as exemplified by the late Jakande," she said.
"Mr Governor insisted on a very thorough and rigorous assessment process to ensure only the best candidates are identified and admitted into the highly intensive fellowship program, knowing the importance of leadership to society," she concluded.
The Lateef Jakande Leadership Academy will offer first-hand experience in the process of governance at the State Government level and offer bright young Nigerians the chance to support Nigeria's recovery through inclusive, sustainable, and development solutions.
Fellows will form a shadow cabinet, closely working with Executive Cabinet members and support in developing and executing policies and programs with real-life impact. They will participate in discussions with renowned leaders from both the public and private sectors and partake in domestic and international policy trips.
Effective Tips & Tricks for Attracting New Clients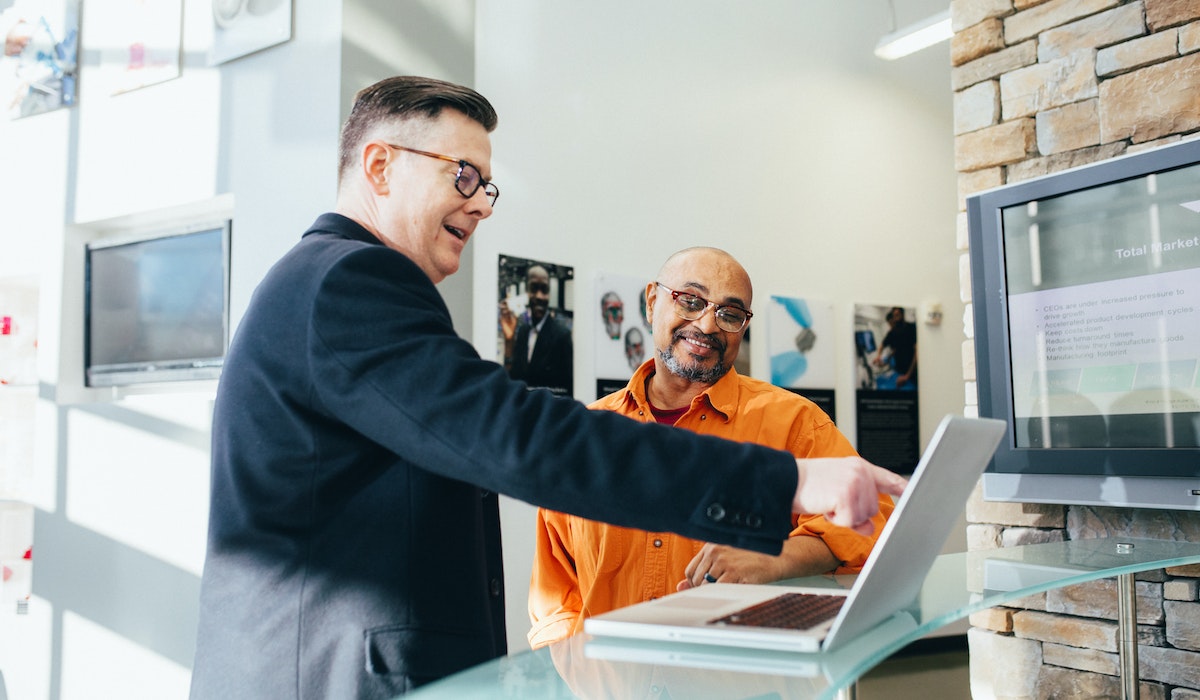 Attracting new clients is essential for the growth and success of any business. Here are 14 effective tips to help you attract new clients and boost your business:
Network, Network, Network
Networking is one of the simplest and most cost-effective ways to bring in new clients. Attend business conferences, join groups and organizations, and connect with other business owners within your industry. Building relationships and making connections with potential clients is a great way to get your name out there and generate new business.
Leverage Social Media
Social media is a powerful tool for attracting new clients. Create a strong online presence by regularly updating your profiles and engaging with your followers. Share valuable content and participate in relevant online conversations to establish yourself as an expert in your field.
Optimize Your Website
Your website is often the first impression potential clients have of your business. Make sure it is professional, easy to navigate, and optimized for search engines. Include clear calls to action and make it easy for visitors to contact you or learn more about your services.
Offer a Free Consultation or Trial
Offering a free consultation or trial is a great way to attract new clients. It gives potential clients a chance to see the value of your services without any commitment and can help them to make a more informed decision about working with you.
Use Referral Marketing
Ask satisfied clients to refer their friends and family to your business. This can be a powerful way to attract new clients, as people are more likely to trust recommendations from people they know and respect.
Leverage Email Marketing
Email marketing can be a great way to attract new clients. Create a targeted email campaign that highlights your services and offers valuable information to potential clients. Use email marketing to stay in touch with your current clients, and nurture the relationships you already have.
Host Events
Hosting events can be a great way to attract new clients. You can host a networking event, a workshop, or a launch party. Events give you the opportunity to showcase your services, connect with potential clients, and generate new business.
Get Active in Your Community
Getting active in your community can be a great way to attract new clients. Volunteer, sponsor local events, and get involved with local organizations. By showing your support for your community, you can establish yourself as a respected and trusted business leader.
Use Paid Advertising
Consider using Google AdWords or social media advertising to reach a larger audience and generate more leads.
Take Advantage of Voice API
There are several ways to use a voice API to attract new clients, such as developing voice-enabled apps or services. You can create an app or service that utilizes voice commands and natural language processing to provide a more convenient and engaging user experience. You can also use the technology to optimize your website and content for voice search, which increases visibility and attracts potential clients who are searching for your products or services using voice commands.
Offer Special Promotions
Offering special promotions and discounts can be a great way to attract new clients. Consider offering a discount on your services or a free bonus when someone signs up for your services.
Use Influencer Marketing
Influencer marketing can be a great way to attract new clients. Identify influencers in your industry and reach out to them to see if they would be willing to promote your services.
Create Valuable Content
Creating valuable content can be a great way to attract new clients. Share your expertise through blog posts, videos, and social media updates. By providing valuable information and answering your potential client's questions, you can establish yourself as an expert in your field and attract new clients.
Analyze Your Competitors
Analyze your competitors to see what they are doing to attract new clients. See what your competitors are doing right and where they lag, which could present opportunities to gain a competitive advantage. Use that information to your advantage and improve upon it to attract new clients.
Conclusion
Attracting new clients is vital for the growth and success of any business. By implementing the tips outlined in this article, you can increase your visibility, reach new audiences, and convert potential clients into paying customers.
INEC Extends Deadline for PVC Collection by One Week
By Modupe Gbadeyanka
The Independent National Electoral Commission (INEC) has announced the extension of the deadline for the collection of Permanent Voter Cards (PVCs) by one week.
The commission, in a statement issued on Saturday night by Mr Festus Okoye, the National Commission and Chairman of the Information and Voter Education Committee of INEC, disclosed that the deadline, earlier fixed for January 31, 2023, has now been moved forward to February 5, 2023, to allow more voters to pick up the PVCs.
However, INEC stressed that it would not extend the deadline for PVC collection again, advising Nigerians to take advantage of the latest postponement.
"The commission met today, Saturday, January 28, 2023, a day after its meeting with the Resident Electoral Commissioners (RECs) from the 36 states of the federation and the Federal Capital Territory (FCT), Abuja, and deliberated on a number of issues, including the reports from RECs on the ongoing collection of PVCs in its 774 local government offices nationwide.
"It will be recalled that at the meeting with RECs on Friday, January 27, 2023, the Chairman of the commission, Prof Mahmood Yakubu, indicated that the commission will not hesitate to consider additional measures to ensure that all citizens have ample opportunity to collect their PVCs ahead of the general election.
"Having reviewed reports from all states of the federation, the commission is encouraged by the progress made so far as more Nigerians troop out daily to collect their PVCs.
"Arising from reports from the various states and discussions with RECs, the commission has decided to further extend PVC collection in all its local government offices nationwide by an additional one week. "The ongoing collection of PVCs nationwide will, therefore, continue and end on February 5, 2023. This is the second time the commission is extending PVC collection nationwide, and this will be the last extension of the exercise. The collection period has further been extended by an additional two hours and will start at 9 am and end at 5 pm daily, including Saturdays and Sundays.
"Those that engaged in double and multiple registrations should not bother visiting any of the commission's offices as the commission did not print their PVCs. The commission will continue to act on all reported cases of sharp practices during the ongoing PVC collection and will ensure no Nigerian is disadvantaged, and all those that carried out valid registration have an opportunity of collecting their PVCs.
"The commission once again salutes the patience and doggedness of citizens," the statement said.
Schneider Electric Advocates Microgrids for Sustainable Energy Drive
By Adedapo Adesanya
As part of efforts to drive further adoption of energy alternatives, Schneider Electric, has shared sustainable approaches to providing resilient and clean energy in Nigeria and the world in general.
The digital energy multinational at a recent innovation summit held in Maryland, US, hosted top pioneer companies in the microgrid space to discuss the way forward in the industry.
Speaking at the event, Schneider Electric Group Chairman and CEO, Mr Jean-Pascal Tricoire, addressed how industry experts, through software and technologies, are making the digital, electric world a reality.
He also posed that organisations across the world can accelerate digital transformation by choosing the right technologies to achieve a wide range of sustainability goals, like microgrids.
Adding her input on Schneider's aim for upscaling the energy world in Nigeria, Microgrids Expert, Schneider Electric, Ms Teina Teibowei, mentioned that carbon emissions from the power sector in the country reached around 11.7 million metric tons of carbon dioxide in 2020.
She stated that existing technologies could reduce these emissions by 70 per cent and engineer a healthier energy world for humans across the world.
In addition, she shared a core point for organisations wishing to adopt microgrids in Nigeria on the use of the Energy-as-a-service funding model for seamless project execution.
"The Energy-as-a-service model limits technical and operational risk while delivering on reliability and cost-effectiveness. Schneider Electric is strong with an extensive network of partners in West Africa to deliver on this solution."
With the recent sustainability dilemma facing the world, rapid transformations in technology across all sectors, and the tripled advancement of cars, computers, phones, and daily technologies relied on, there is an ever-increasing demand for more energy than the 20th-century technology for technological power advancement.
Microgrids are self-contained electrical networks that draw from on-site energy sources and can operate independently of the grid. They offer straightforward solutions for elevating energy resilience and clean energy. Thus, they are a key 21st -century solution for powering 21st-century technologies.
According to, Mr Babajide Ogunlesi, Regional Product Application Engineer, Schneider Electric, the use of microgrids is participating in the resolution of the energy challenge in Nigeria by paving a sustainable path to electrification, as well as providing innovative energy solutions to drive cost-efficiency for homes and organisations.
He also mentioned a key point to note when building a microgrid, which is to start with a rightsized microgrid design to optimize cost efficiency as there is no one-size-fits-all microgrid.
"It is essential to right-size at the design phase of the microgrid for it to deliver measurable
energy-cost efficiency. Factors to consider are the specific load to power, the load requirements at any given time and the demand sources.
"Taking the time to design the solution properly avoids ending up with an under or over-sized microgrid. The goal is to tailor a solution that is just right for the user's energy needs," he added.
Schneider Electric has committed to providing energy and automated digital solutions for efficiency and sustainability in every home, industry, infrastructure, and data centre by combining energy technologies, real-time automation, software, and services.
Latest News on Business Post