Natural Treatments For Erectile Dysfunction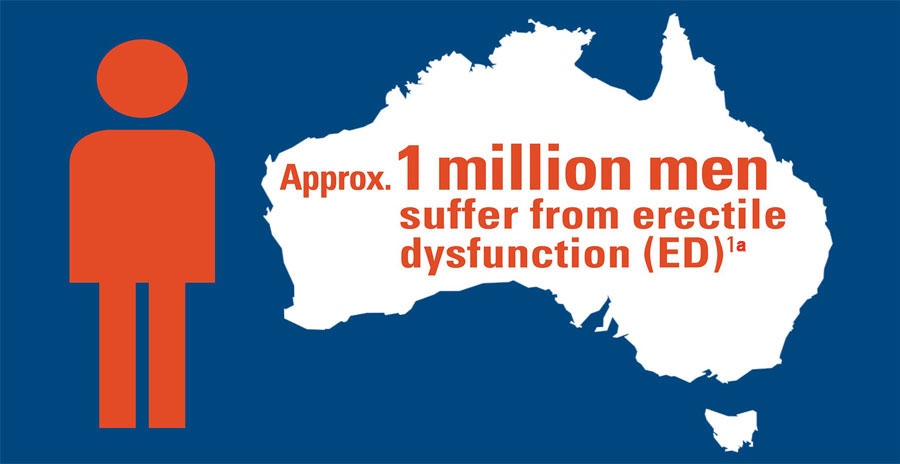 Also known as impotence, erectile dysfunction is a medical condition that causes men to not be able to get or keep a strong enough erection in order to be able to perform sexually.
Other symptoms of the condition include diminished sexual libido. Although these things are common from time to time in most men, where it happens continuously for weeks or months, this is when it is erectile dysfunction.
When visiting your doctor about erectile dysfunction, it is likely that they will offer you treatment in the form of penile implants, penis pumps, surgery, and oral medication in order to find a solution to the problem.
However, some men prefer to go down the route of trying more natural remedies first to try and tackle their problems in the bedroom department.
Acupuncture
Although the evidence is not quite a clear cut, it is believed that the practice of inserting needles into the body can help you to not only get a strong erection but also bring back your desire to want to have sex in the first place. Providing that the practitioner is fully trained and licensed, the risk of receiving acupuncture is very low.
Rhodiola Rosea
This is a flowering plant that occurs naturally across the arctic areas of North America, Asia, and Europe and has been shown to be helpful for the treatment of erectile dysfunction.
In scientific studies, it was responsible for male participants having a much greater sexual function. In addition to this, the herb can also reduce fatigue and improve energy levels. However, more research is required in order to fully understand how it works and if long term use is safe.
Lifestyle Change
Making simple but permanent changes to your lifestyle can actually seriously impact how severely erectile dysfunction impacts you. This includes doing things such as losing weight and exercise more often.
Limiting the amount of alcohol that you drink and the number of cigarettes that you smoke also has an impact. There are also certain foods, such as pistachios and cocoa, which are great for boosting your sexual performance.
Yohimbe
A supplement that is an extract from a specific tree found in Africa, Yohimbe has shown positive signs in improving men's sexual performance.
However, because of the possible side effects that there may be from its use, you will struggle to find it as a recommendation for erectile dysfunction.
Some of the side effects include tremor, irritability, increased heart rate and increased blood pressure. For these reasons, it is important to check with your doctor before using it.
Panax Ginseng
Known as the herbal form of viagra, Panax ginseng comes backed up with lots of good research about its ability to help those men who suffer from erectile dysfunction.
The herb is most effective for those men who have metabolic syndrome and a high number of lipids within their blood.
Additionally, it is also good for improving lung function and increasing blood flow, meaning that it is useful for other diseases.
Oyo Introduces Mobile App to Track Waste Collection
By Modupe Gbadeyanka
A mobile app designed to monitor waste management, especially to track waste collection, has been introduced by the Oyo State government.
This is part of a new step geared towards simplifying waste management in the pace-setter state and making it one of the cleanest states in the country.
The Oyo State Waste Management Consultant, Mottainai Recycling, unveiled the app on Thursday in Ibadan, the state capital.
The Chief Strategy Officer of Mottainai Recycling, Ms Uloma Airhienbuwa, disclosed that the easy-to-use application would help track the 'movement and management' of hazardous and other solid wastes.
According to her, the waste management app, which can be downloaded on all smart devices, is designed with user convenience and sustainability, offering several key features to facilitate waste and recycling pickup requests.
"The app also offers clarity on when your waste is picked up and by whom; and an ability to pay your waste bill," she said.
Speaking further, Ms Airhienbuwa hinted that it also has a fun and transparent way of incentivizing waste sorting, noting that, "The app has a user-friendly interface. It provides an intuitive and user-friendly interface that allows waste generators to easily navigate and make pickup requests with just a few taps."
"Users can initiate waste pickup requests through the app by specifying the type of waste, quantity, and preferred pickup date and time.
"Users can either make this an on-demand request or create an ideal pickup schedule for themselves. This feature enables efficient scheduling and coordination between Mottainai and users," she added, stating that, "The app incorporates GPS technology to enable users to locate their specific waste-pickup location."
"To incentivize waste sorting, the app incorporates a points-based system. Users earn points based on the accuracy of their waste sorting and responsible disposal practices.
"Accumulated points can be redeemed for various rewards, such as discounts on waste management services or donations to a charity organization of your choice," Ms Airhienbuwa stated.
She said the app is continually being developed to ensure users a seamless experience for pickup requests, tracking the progress of pickups and payments and receiving rewards.
Oyo Task Force Arrests 4,000 Environmental Offenders, Generates N30m as Fines
By Modupe Gbadeyanka
No fewer than 4,000 environmental offenders have been apprehended by the Oyo State Environmental Task Force since its creation.
This disclosure was made by the Chairman of the organisation, Mr Ojomo Francis, during a chat on Wednesday in Ibadan, the state capital.
He explained that some of the offenders were committed to community service after trial, while others paid fines to the tune of N30 million to the coffers of the Oyo State Government.
Mr Ojomo, who is also the Waste Enforcement Officer, urged the public to obey the environmental laws of the state, stressing that this will sustain the healthiness and good neighbourliness in the society.
He added that item 11 of the Sustainable Development Goals of the United Nations places a premium on sanitation and a sustainable environment.
Mr Ojomo appealed to Nigerians, especially residents of Oyo State, to pay attention to cleaning their environment, as the Task Force is watching everyone, reiterating the commitment of the state government towards ensuring a healthy and safe environment.
"This is not the first time we have appealed to members of the public to obey our environmental laws so that we will have sustained peace and health in our society.
"Item 11 of the Sustainable Development Goals of the United Nations places a premium on sanitation and a sustainable environment. We do not need to attend any formal school to take care of our environment in our interest," he added.
Meanwhile, the Oyo State Environmental Protection Tribunal, sitting in Ibadan on Wednesday, convicted five offenders for violating environmental laws in the state.
The Chairman of the Tribunal, Mr Jubreel Kareem, while speaking with journalists, disclosed that during monitoring in Ibadan, the five offenders were arrested.
He said two of the offenders, Olanrewaju Deola and Funmilayo Ayoola, were found disposing of wastes illegally at unauthorized places; they also failed to provide a standard refuse drum contrary to Oyo State Environmental Laws, 2013.
The persons admitted to having committed the offences and were convicted to three months of imprisonment or an option of fines of N5,000, N2,500, and N2,500, each.
Another offender, Olabisi Olatunde, who was caught at Preboyes, along UI-Bodija, dumping refuse on the median, pleaded guilty. The tribunal thereafter fined her N7,500.
In the same vein, John Blessing and Ali Sumaiya were caught illegally displaying goods by the roadside at Mokola.
The Tribunal ruled that this is against Section 2 sub-section 14 of the Oyo State Waste Management Law of 2014 and, after that, fined them N2,500 each.
The head of the Tribunal further warned the offenders not to violate the environmental laws of the State henceforth, saying this will serve as a lesson to them and others.
AXA Mansard Health Offers Hilda Baci Free Heath Insurance
By Aduragbemi Omiyale
To support a Nigerian chef, Ms Hilda Baci, who is cooking in Lagos to break the Guinness World Record for the Longest Cooking Time, the country's biggest Health Management Organisation (HMO), AXA Mansard Health, has offered a one-year free Gold Health Insurance for her.
In a message, the HMO noted that this is to boost the morale of the 27-year-old chef and give her the confidence to progress to the end, despite the exhaustion that might have come with 70 hours of cooking she has already put in.
"Dear Hilda, you're doing amazing! We see your determination, and we Know You Can.
"AXA Mansard Health solidly supports you. We know that when you feel secure, you can progress. So, we are supporting you with one-year Gold Health Insurance.
"We trust this can strengthen you more in the pursuit of this world record for yourself and the millions of women you inspire every day and our dear country.
"We hope this support will inspire you and serve as an additional elixir to the millions of support that you already enjoy across the world today and always. Wishing her all the best," the company said.
Latest News on Business Post