SERMO Unveils First Global Physician-to-Physician Drug Ratings Tool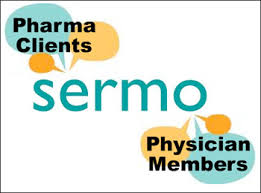 By Dipo Olowookere
SERMO, the largest global social network for physicians with 650,000 members worldwide has announced the ground-breaking new "Drug Ratings" tool.
Drug Ratings is the first and only global peer-to-peer prescription drug review system sourced exclusively from verified licensed physicians.
With more than a quarter million ratings and 20,000 comments from doctors worldwide to date in the beta release, the Ratings platform is quickly becoming the largest global database of physician feedback on drugs.
Integrated into the SERMO social network, Drug Ratings gives physicians a clinical decision support tool where they can research, rate, and share their direct experience on the efficacy, safety, tolerability, accessibility, and adherence of specific drugs in real time.
Official clinical trial data and product monographs are only half of the story; aggregate real-world experience from peers is the other half.
By supplementing manufacturer information with ratings and commentary, physicians gain a deeper look at treatments before they prescribe to support better treatment decisions.
Physician reviews and ratings of drugs in this way are a new phenomenon – while drug review sites that gather information from patients exist, there is no doctor-only global database of drug reviews other than SERMO Drug Ratings.
"This is revolutionary for doctors – we trust our peers' experiences most and often refer to each other when deciding what to prescribe. Drug Ratings lets us hear from more of our colleagues, from all around the world in real time," said Dr. Linda Girgis, a family practitioner in New Jersey.
"To date, there have not been networks for physicians to share important information about experiences with the medications prescribed for patients. This new tool offers a large community of physicians access to see the subtle issues involved with medications. Ratings will be an invaluable part of physicians' daily routines. This level of transparency will enhance patient care," said Dr. Heidi Moawad, a neurologist who participated in the beta testing of the Drug Ratings tool.
The doctors' points are substantiated by recent SERMO polling of more than 4,500 doctors, conducted before the tool was released to members:
On the SERMO social network, physicians can crowdsource patient cases and seek advice from their peers. Drug Ratings takes this collaboration, known as medical crowdsourcing, to a new level by enabling physicians to instantly access their peers' aggregated personal experiences with drugs. Doctors can search for drugs by brand name, generic name, as well as branded generic name and compare different drugs approved by the Food and Drug Administration (FDA) to treat an indication. The Drug Ratings tool is particularly valuable for physicians researching new-to-market drugs, as open discussions on how certain drugs have performed in the real world for early adopters can be quickly reviewed, disseminated, and adopted more broadly.
"Drug Ratings by doctors, for doctors is the next big frontier of real-world medicine. We believe it will change the way physicians prescribe drugs because they will have the ability to weigh thousands of peer insights when making treatment decisions. By facilitating a seamless knowledge exchange between global doctors, Drug Ratings leads to improved decision-making and better patient outcomes," said Peter Kirk, CEO of SERMO. "Drug Ratings is transparent and democratized medical knowledge from and for doctors around the world. Manufacturers and insurers have been calling the shots when it comes to the evaluation and adoption of drugs in recent decades; Drug Ratings levels the playing field. It gives doctors back their voice in this important discussion.
Research Shows Interorganisational Deals Boost Drug Discovery, Innovation
By Adedapo Adesanya
In a recent study published in the journal Drug Discovery Today, a team of scientists at Ritsumeikan University in Japan analysed the changing trends in pharmaceutical industries to spotlight the role of interorganisational collaborations in promoting drug discovery and innovation.
Discovering new drugs has become increasingly rare for independent large pharmaceutical companies in recent times. With numbers showing that almost 60 per cent of new drugs are discovered through mergers and acquisitions and drug licensing.
Now, the university researchers shed light on the recent trends of spinouts from academia and investments in the US and Europe, foreshadowing a promising shift in the industry's interorganisational deal networks to improve research and development productivity in the future.
"It is a challenging feat to launch a new drug in the market, given the low probability of success during the research and development (R&D) phase and the high costs involved. In recent times, industry trends in external innovation for drug discovery are rapidly changing.  With an improved understanding of disease biology, decision-making can be more streamlined through the effective use of scientific information," a statement made available to Business Post said.
Led by Associate Professor Kota Kodama of Ritsumeikan University, the team is uncovering how the trends in interorganisational deals in the pharmaceutical industry are changing to improve R&D productivity and drug discovery.
"The network structure of innovation creation in the pharmaceutical industry has changed with the increasing emergence of start-up companies spinning out from academia and research institutions as players in the source of innovation," explains Dr Kodama, while discussing their investigations into these changing trends and the results of which were made available online on December 27, 2022, and published in volume 28 issue 3 of the journal Drug Discovery Today on March 1, 2023.
Their research suggests that the knowledge necessary for breakthrough innovation in drug discovery is more often than not obtained through alliance networks.
Over the past decade, large research-based pharmaceutical companies have used research collaborations, innovation incubators, academic centres of excellence, public-private partnerships, mergers and acquisitions (M&As), drug licensing, and corporate venture capital funds as typical methods for external innovation.
The researchers now aim to define the changes in the network structure and nature of such alliances that have occurred over the past decade to provide future strategic insights for industry and academic players involved in drug discovery.
Using data from the Cortellis Competitive Intelligence database, the researchers identified nearly 50,000 deals of various kinds related to pharmaceutical R&D across pharmaceutical, digital health software, animal drug, and medical device companies to uncover trends in the creation of new drugs for human use.
They also studied the trends of 13 of the largest pharmaceutical companies with annual revenues of more than $10 billion, who saw an improvement in their CAGR (compound annual growth rate) since 2015.
The researchers noticed that the rising CAGR correlated to a significant change in M&A-related deals after 2015, indicating that M&A-related deals drive revenue growth for large pharmaceutical companies.
Furthermore, the number of organizations involved in interorganisational deals has been increasing yearly from 2012 to 2021. Although the number of organizations involved and the number of deals may be increasing, the density of the deal networks is decreasing annually, suggesting that networks are becoming more non-cohesive.
The concentration of business relationships between organizations of certain areas in the network changed to dispersion around 2015, and new networks connecting different groups started to form after 2017.
These trends are an important illustration of how the industry landscape is gradually evolving away from the traditional network in which large pharmaceutical companies drove drug discovery output. Now, interorganisational deals among more diverse players have become active and are driving R&D productivity for startups in biotechnology and pharmaceuticals.
A clear increase in the number of academia-owned spinouts of advanced technology and expansion of investment in start-ups is a positive sign. The emergence of new chemical modalities, such as biologics, oligonucleotides, and peptides that differ from traditional small molecule drug discovery, indicate remarkable changes that have taken place over the past two decades.
The trend of increased financing for start-up companies in personalized drug development is beneficial for patent creation and will positively impact innovation creation in the coming years.
"The presence of academia to support the technologies of these start-ups is becoming very important, and government and private support and investment in this area are boosting innovation. Our study shows that such medium- and long-term support may ultimately benefit the health and well-being of humankind," Dr Kodama noted.
Nigeria's Maternal Mortality Ratio Now 814 per 100,000—Ogunrinde
By Adedapo Adesanya
The Paediatric Association of Nigeria (PAN) has said that the nation is losing its medical personnel to better-organised global settings, leaving the remaining healthcare workers in government-owned hospitals to be overstretched.
The National President of PAN, Dr Olufemi Ogunrinde, said at the opening ceremony of the association's four-day annual general meeting and scientific conference in Akure themed Optimising Child Healthcare In Nigeria Despite Current Socio-Economic Challenges, noting that "available data shows that the country has less than one doctor to 3,000 patients, while there are 1.5 nurses to 1,000 patients."
Dr Ogunrinde said Nigeria's maternal mortality ratio is now 814 per 100,000 "and is closely linked to adverse neonatal outcomes with pervasive poverty and the stranglehold of communicable diseases.
"We are almost at the halfway point, at least in terms of time, to the 2030 Agenda for Sustainable Development.
"Despite our abundant quality human and natural resources, we have, as a nation, continued to make slow progress in actualising the Sustainable Development Goals, especially as pertain to our children and the youths.
"This has affected us so much that our country has continued to fare poorly in virtually all indices of health.
"Yes, we have made some gains in the health sector over the past few years, but we have had the unfortunate title of "the poverty capital of the world" bestowed on us.
"Our under-five mortality rate continues to be in the three-digit range at 104 per 1,000 live births, and infant mortality fares better at 70 per 1,000 live births.
"Our neonatal mortality and maternal mortality rates have refused to decline significantly over the last decade, with neonatal mortality stagnating at around 35 deaths per 1,000 live births. In 2009, it was 38," he said.
Borno, WHO Declare End to Four-Month Cholera Outbreak
By Adedapo Adesanya
The Borno State government and the World Health Organisation (WHO) have declared an end to a four-month cholera outbreak that killed almost 400 people in the Northeastern Nigerian state.
Within the period that started from September 17 to December 23, 2022, the state recorded 12,496 confirmed cases with 394 deaths (confirmed 288, suspected 106) from 17 out of 27 Local Government Areas (LGAs).
The State Director of Public Health, Dr Goni Abba, says the announcement follows the successive decline in cases below the emergency threshold and an epidemiological review carried out in collaboration with WHO.
Given the epidemiology of cholera in Nigeria, this does not mean that new cases of the disease would not be detected in the state as the year goes by.
Dr Abba, however, reiterates the state's commitment to ensuring a reduction in cholera deaths through vaccination, strengthened disease surveillance, early detection, and appropriate treatment.
He expressed gratitude to WHO and other partners that collaborated with Borno state in managing the cholera outbreak from when it was confirmed and reported till it was declared over.
"I would like to appreciate WHO technical officers for their leadership and guidance in containing the outbreak. Although the emergency phase is over, I appeal to all health partners to work in synergy to build a sustainable health response that will save lives," he said.
Furthermore, the WHO Northeast Emergency Manager, Dr Beatrice Muraguri, mentioned that the WHO technical officers had been part of the cholera emergency response since the first cases were reported.
According to her, cholera is one of the fatal endemic diseases ravaging the lives of the most vulnerable people, and the prompt cholera coordination by the Borno state government yielded a viable result.
"The outbreak was declared over after there were no cases reported following weeks of heightened surveillance in the affected LGAs. This provides an opportunity to review lessons learned and strengthen our public health preparedness, detection, surveillance, and response for the upcoming rainy season," she said.
WHO added that it would continue to work towards the 2030-Global Roadmap for Ending Cholera by providing technical guidance to the state government and preparing preposition kits to avert cholera outbreaks from occurring.
To contain the outbreak, WHO supported Borno State by donating 85 foldable beds for emergency treatments, led the coordination of health partners during the outbreak response, provided life-saving intervention by strengthening the capacity of 516 healthcare workers to improve the surveillance system, raising public awareness through risk communication and community engagement which contributed to early reporting of cases and management across the hotspots LGAs.
Latest News on Business Post