Former Mastercard Director Emmanuel Efenure Moves to Flutterwave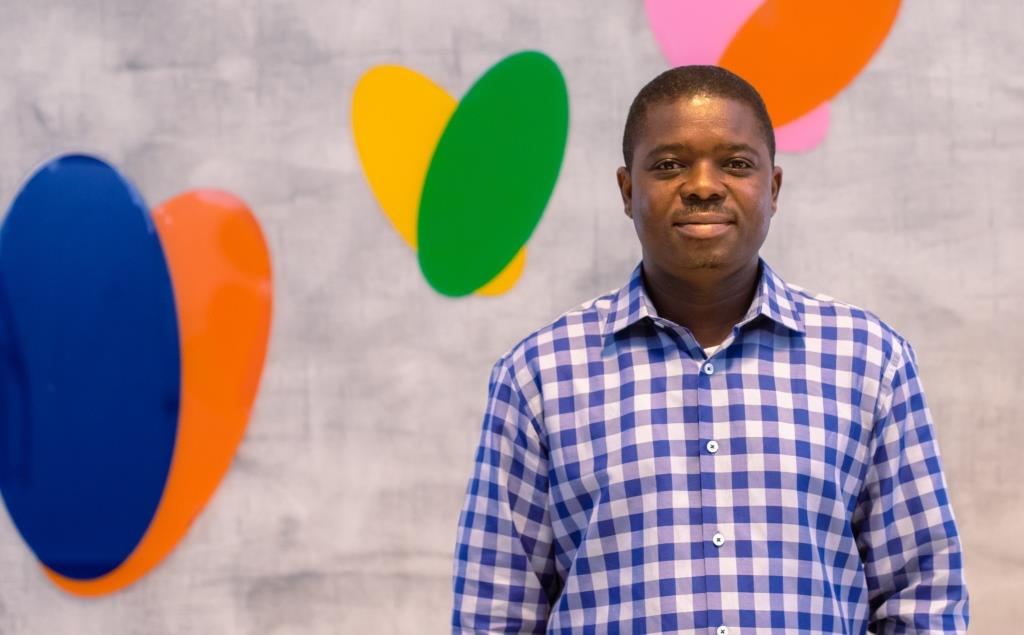 By Aduragbemi Omiyale
A former director with a leading payments firm, Mastercard, Mr Emmanuel Efenure, has been hired by Flutterwave as Head of Risk for Africa.
The graduate of Accounting from the University of Benin (UNIBEN) will head the Risk Group of Flutterwave, which was recently created from the company's Compliance Team to enable faster development and implementation of Risk initiatives.
The appointment of Mr Efenure followed the recent hiring of senior management members by Flutterwave, including Gurbhej Dhillon, former Goldman Sachs Managing Director, as CTO; Oneal Bhambani, former Vice President of American Express, as CFO; and Mansi Babyloni, former Senior Manager at EY and PwC, as CPO.
Flutterwave said it employed these talents ahead of its much-awaited initial public offering (IPO) in the United States.
"The scale of our business and the speed of our growth mean we must be extremely cautious about those we let on our platform.
"Emmanuel comes with over 22 years of risk and compliance to improve our processes and ensure we keep the bad actors away.
"He is not only an expert in the field, he also understands the risk landscape in the industry and the continent. We're excited that he has joined us and look forward to all the great processes and systems he will bring to Flutterwave to improve our risk profile," CEO of Flutterwave, Mr Olugbenga GB Agboola, said.
In his remarks, Mr Efenure said, "I'm thrilled to join Africa's leading payments technology company to improve the risk processes for Flutterwave Africa operations.
"What we do is important to keep customers, partners, the company and the payment ecosystem safe. It excites me to work with this team of talented people building solutions for businesses in Africa and connecting them to the global payments system. I can't wait to get started."
While at Mastercard, Mr Efenure was in charge of Customer Engagement and Performance, responsible for leading customer compliance and risk efforts for sub-Saharan Africa.
He also developed and executed Mastercard's safety and security strategy for the region and provided strategic guidance on risk and compliance matters to the business, key partners and Mastercard customers in Sub-Saharan Africa.
In his new role, he will oversee the continued development and execution of Flutterwave's risk, security and scheme compliance strategy for Africa, including delivering healthy growth of the company's business and ecosystem in a changing risk landscape like Africa.
He will be the primary point of contact for all risk-related projects, processes and operations and lead the risk management efforts for Flutterwave in Africa.
Mr Efenure has experience in risk and business operations, having held similar positions at the United Bank for Africa (UBA) Plc, Standard Chartered Bank and Mastercard.
IFC Picks Dahlia Khalifa as Regional Director for Nigeria, Others
By Adedapo Adesanya
The International Finance Corporation (IFC) has announced the appointment of Ms Dahlia Khalifa as its Regional Director for Central Africa, Liberia, Nigeria, and Sierra Leone.
In her new role, she will drive IFC's strategy to create a more resilient and sustainable private sector to support the development and job creation in the region.
Ms Khalifa will lead IFC's investment and advisory teams in Cameroon, the Central African Republic, Chad, the Republic of Congo, Equatorial Guinea, Gabon, Liberia, Nigeria, Sao Tome and Principe, and Sierra Leone. While these countries face challenges such as rising inflation and the effects of climate change, a young, vibrant, and entrepreneurial population presents opportunities for a more dynamic private sector.
In a statement made available to Business Post, it was revealed that the new regional head would be based in Lagos, Nigeria.
Speaking on her appointment, Mr Sérgio Pimenta, IFC Vice President for Africa, said, "I look forward to working with Dahlia and her team to deliver on new opportunities in the years to come, such as empowering more of the region's entrepreneurs."
On her part, the appointee said, "We are stepping up our work to empower the private sector and to work jointly with government and development partners to deliver greener, more inclusive, and sustainable growth in the region. I  commit to further strengthening IFC's work so that together we can build the strong foundations for private and public sector partnerships."
Ms Khalifa, an Egyptian and American national, was most recently the Senior Manager for IFC's Creating Markets Advisory program in the Middle East, Central Asia, Türkiye, Pakistan, and Afghanistan region, where she and her team supported the removal of barriers to investment to strengthen the private sector and boost economic development.
Before joining the World Bank Group, she founded and managed financial services companies providing brokerage, corporate finance, private equity investing, and management consulting services in the Middle East and Africa.
As of September 30, IFC had an investment and advisory portfolio in Central Africa and Nigeria of more than $2.53 billion across financial services, infrastructure, and agribusiness and is continuing to grow its portfolio in health, manufacturing, and value chain development.
Prudential Appoints Emmanuel Mokobi Aryee as CEO
By Adedapo Adesanya 
Prudential Plc has announced the appointment of Mr Emmanuel Mokobi Aryee as the new Chief Executive Officer for Africa to oversee the operations of Prudential in its eight African markets.
The appointment seeks to centralise Prudential's operations in Africa as well as strengthen and grow the business in markets where it currently operates.
In a statement, Mr Solmaz Altin, the Prudential Managing Director, Strategic Business Group, said he was pleased with Mr Aryee's new role, noting that it will take effect on January 1, 2023.
"Africa is a strategic growth driver for our Group; building the talent and capacity to drive the next level of business growth is key and will foster greater efficiency and effective decision-making to help us deliver on our purpose of helping people in Africa get the most out of life by making healthcare and financial security more accessible and affordable," Mr Solmaz added.
Currently, Mr Aryee is the Regional Chief Executive Officer for two regions: East & Central and West & Southern Africa.
The appointee is a well-known industry veteran with more than 29 years of experience in commercial leadership in Africa. His past experience includes turning around businesses on the African continent, moving Prudential to the number one market position in some of our countries, and gaining recognition as an innovative player. Over the years, he has nurtured employees and created room for talent to thrive.
Data from the Swiss Re Institute ranks the African continent as the second-fastest growing insurance market in the world after Latin America, with a total value of $68 billion. Yet, Africa has a large uninsured population, as reflected in the low insurance penetration levels currently at 2.8 per cent. This points to significant headroom for the expansion of the underwriting market, also given the population is expected to double to 2 billion by 2050.
To this end, Prudential noted that as a purely Asia and Africa-focused business, "we are investing in people and technology to build the capacity to serve more customers on the continent."
Prudential serves over 1.7 million customers in Africa through a distribution network of more than 13,000 agents and 600 bank branches. After entering Ghana in 2013, the underwriter is now present in eight countries – Cameroon, Cote d'Ivoire, Ghana, Kenya, Togo, Uganda, Zambia and Nigeria.
"We are confident that the Africa business will continue to thrive under the stewardship of Mokobi," the company noted.
Omar Farouk Reelected APPO Secretary General 
By Adedapo Adesanya
The African Petroleum Producers Organisation (APPO) has reappointed Mr Omar Farouk Ibrahim as its Secretary General during the APPO Ministerial Council Session held in Luanda, Angola.
It has been considered a move that will usher in a new era of growth across the continent's hydrocarbon industry.
With Mr Farouk bullish around the development and exploitation of Africa's vast, untapped oil and gas resources to address growing energy poverty and drive socioeconomic developments since his first appointment as the Secretary General of APPO in January 2020, his reappointment has been touted as good news for the African continent as energy-producing countries seek reliable pan-African institutions and partners such as the APPO in maximizing oil and gas developments for energy security.
Under the leadership of Mr Farouk, the APPO has led a series of positive developments across the continent's entire oil and gas value chain.
With energy transition-related policies disturbing the flow of investments to boost African oil and gas developments, APPO, under the leadership of Mr Farouk, has remained a reliable solution, with the institution continuing to provide much-needed funding through the Africa Energy Investment Corporation.
And now, with Africa seeking to maximize the use of local financial solutions to make energy poverty history, APPO, in partnership with the Africa Export-Import Bank (Afreximbank) is creating the African Energy Transition Bank to address financing challenges of oil and gas projects in partnership with the private sector.
In addition, with the continent expanding its oil and gas reserves to address declines in production due to natural diminishes in legacy projects, Mr Farouk has led APPO member countries, including the Democratic Republic of Congo, Algeria and Angola, in launching a series of licensing rounds aimed at attracting more upstream companies and investments.
Furthermore, whilst limitations in regional oil and gas infrastructure have restrained energy trading by and amongst African-producing countries and APPO members, the group, under his leadership, has vowed to change this with the organization strongly supporting the development of massive projects such as the Central African Pipeline Construction Project and the Trans-Saharan Gas Pipeline.
Moreover, with Africa pushing ahead the local content agenda as the oil and gas industry expands, APPO is spearheading various initiatives aimed at maximizing skills development and knowledge and expertise sharing between African National oil and gas companies as well as Energy and Hydrocarbon Ministries.
Latest News on Business Post