Ubon Udoh Chosen to Head ASR Africa Initiative
By Adedapo Adesanya
The Abdul Samad Rabiu Africa (ASR Africa) initiative has announced the appointment of consummate International Development and Monitoring and Evaluation (M&E) expert, Mr Ubon Udoh, as its pioneer Managing Director/Chief Executive effective immediately.
The ASR Africa Initiative, which is the brainchild of industrialist and philanthropist, Mr Abdul Samad Rabiu, was recently set up with an annual pledge of $100 million dedicated to health, education and social development issues within the African continent.
Out of this, Nigeria will benefit $50 million yearly and the rest of Africa, $50 million, in what is the largest private philanthropic giving of its kind by an individual in Africa.
Speaking on the appointment, Mr Rabiu, Chairman of ASR Africa, who is also the founder/chairman of the African conglomerate, BUA Group, said Mr Ubon's appointment signalled the seriousness with which the initiative intends to carry out its mandate with a focus on systems, programme development and deployment, monitoring and evaluation as well as sustainability.
"We are pleased to have Ubon Udoh lead the team at the ASR Africa initiative which has been set up to help bridge the development gap in these key areas of health, education and social development within Africa.
"A well respected and proven expert in building systems and processes and managing donor funds and grants, with an exceptional record of tangible results and value for money.
"Ubon has added immense value to every institution he has been a part of, and we believe he is a perfect fit for the goals and aspirations of ASRi. He brings with him many years of experience as well as the expertise needed to drive the ASR Africa Mandate whilst also engendering sustainable partnerships for development across the African continent.
"ASR Africa is confident that he will bring these to bear in developing a sustainable programme for the initiative's annual $100 million Africa Fund for Social Research & Development."
Profile
With over 20 years of international development and project management experience, Mr Udoh has a strong Monitoring & Evaluation background, and an operational track record of programme coordination and result management of international donor funds and loans from Multilateral development banks.
Prior to joining the ASR Africa Initiative, he was the Head of Monitoring & Evaluation at the North East Development Commission – North East Recovery and Stability Programme which included responsibility for over $1 billion in loans and grants (World Bank, AfDB, Islamic Development Bank) across various projects dedicated to the recovery of North East Nigerian states from the ravages of the Boko Haram Insurgency, and multilateral interventions with national coverage for COVID-19 response.
Over the course of his career, Mr Ubon has provided expertise and support in several capacities with multiple agencies like The World Bank (North-East Nigeria Multisectoral Crisis Recovery Project), Islamic Development Bank (IsDB), African Development Bank (Nigeria Inclusive Basic Services Development Programme), GIZ, UN Women Peace and Security Programme, Presidential Committee on the North-East Initiative (PCNI), North East Development Commission, North East Recovery and Stability Programme (NERSP) and several state governments in Nigeria.
Mr Ubon Udoh was responsible for the overall coordination of M&E of the World Bank-supported Multi-Sectoral Crisis Recovery Project – NERSP at the Presidential Committee on North-East Initiative – a role he joined from being an M&E consultant to the UN Women in Peace & Security Programme (WSP-UNSCR 1325).
Mr Ubon has also supported the coordination of interventions in the Lake Chad region with the countries of Chad, Niger, and Cameroon as part of the World bank PROLAC intervention. An Alumnus of Ahmadu Bello University with experience cutting across multiple sectors like Capacity Development; Water, Sanitation & Health; Infrastructure; Peacebuilding & Social cohesion; IDP Management & Durable Solutions; Education, Health & Governance, Mr Ubon has completed a diverse spread of gender mainstreaming, management, monitoring and conflict prevention courses.
He is a past winner of the prestigious President Nana Akufo Ado Presidential Award of Excellence from the Kofi Anan International Peacekeeping and Training Institute.
Ecobank Promotes Employees for Better Efficiency
By Aduragbemi Omiyale
To realign its workforce for better efficiency in line with best practices, Ecobank Nigeria has promoted 682 staff effective May 1, 2021,
The elevated employees represent 26 per cent of its core staff and the action was purely to reward their efforts and commitment to the growth of the business.
This development is coming despite the impact of the COVID-19 pandemic and all the attendant impact on business performance globally.
The Managing Director of Ecobank Nigeria, Mr Patrick Akinwuntan, in a statement issued by the banking institution, disclosed that workers remain the greatest asset of the company.
"It is commendable that the board and management of Ecobank Nigeria exceptionally approved the promotion exercise at this time," he was quoted as saying.
He explained that, "The promoted staff were selected through Ecobank Group's standardized performance management system; an in-house developed performance management system which uses both financial and non-financial metrics to appraise staff."
"As we progress on the journey to becoming the bank of choice in Nigeria, the empowerment and growth of our people remain a critical cornerstone for achieving the desired market leadership, the Ecobank brand promise, and a respectable return to our shareholders.
"We are re-building our bank and our people continue to be the most valuable contributors to our present and future success.
"While these individuals have been recognized at this time, it by no means belittles the contributions of other colleagues who have also done well. The promotion is a continuous exercise and all hard-working employees will eventually be promoted," Mr Akinwuntan added.
"Let us continue to grow the bank and delight our customers to enable us to achieve our desired target of becoming the preferred bank in Nigeria and contribute positively to the growth of the Ecobank Group and Africa," the MD urged the members of staff.
"As a bank, we remain committed to prioritizing the development and career growth of our people and ensuring commensurate recognition continues to apply to all other deserving staff," he assured.
Meanwhile, Ecobank has announced the recruitment of the first batch of 60 new entry-level trainees into its workforce as part of its growth agenda.
The new employees will be absorbed into the firm's training programme at the state-of-the-art Ecobank Academy in Lagos.
This being part of the bank's deliberate policy to train and equip its workforce in line with its transformation drive to make the bank the most preferred financial institution in the country.
The rigorous training of new staff is targeted at preparing the graduates to better serve its customers in a convenient and accessible manner.
Ecobank Nigeria is a subsidiary of the Ecobank Group, the leading pan-African banking group with operations in 33 African countries and an international presence in four locations (London, Paris, Beijing and Dubai).
Gebeya Targets Chunk of $1.5trn Freelancer Economy Industry
By Aduragbemi Omiyale
Though the global freelancer economy industry is estimated to worth $1.5 trillion, Africa only controls 1.4 per cent and according to data, North America accounts for over half of the total freelancers in the world, about 78 million, with $486 million going to tech freelancers.
But this is about to change as a pan-African source for freelance professional talent, Gebeya, is target a fair chunk of the pie.
In 2020, the company raised a $2 million seed investment co-led by Partech and Orange Ventures and followed by Consonance Investment Managers, to set up the machine for scale, fully automated and digitized.
On Monday, June 14, 2021, the firm announced the launch of its revamped marketplace, the first of its kind in terms of reach in Africa. Prior to investment, Gebeya operated mostly a manual non-scalable marketplace model.
As experts project, freelancers will constitute 80 per cent of the workforce by 2030 andGebeya's vision is to unlock the power of the skilled workforce on the continent and increase the number of innovative startups leading the helm of digital transformation.
The Gebeya Marketplace boasts of an intelligent matching algorithm that considers location, language, and budget, an automated matching for a seamless experience on a single dashboard and the ability to create a profile and request talent at no cost.
Also, the platform has an option to hire individual talent with specialized skills or build a core team, a dedicated Account Representative, a smooth handling of administrative and finance processes, and an access to a diverse pool, ready to work remotely.
Visitors to the Gebeya Marketplace are matched with freelancers from a carefully curated pool, trusted by multinational telecommunications companies like Orange, as well as e-commerce startups such as Limestart, and logistics startup Paps.
"It's time for businesses to leverage the sharp skills and fresh perspective that freelancers infuse into a permanent workforce," said Amadou Daffe, CEO and Co-founder of Gebeya.
"Africa doesn't have a talent deficiency, it has a matching problem and that is what Gebeya is seeking to address through the deployment of a true Pan-African freelance marketplace," he added.
"Freelancers are part of a smart, agile hiring strategy. We plan to expand our pool of skilled freelance talent to 15,000 within the next 3 years," noted Amadou.
Since its inception, Gebeya has played an integral role in aggressively moving the needle forward, bringing Africa's competitiveness to the forefront of the global digital and technical landscape. New features on the platform will connect businesses with talent in minutes.
Demand for African talent on the Gebeya platform is Pan-African, from East to West Africa – and reaches as far as the EU and the US, as its quality and calibre is comparable to freelancers in those markets. Clients are only matched with talents who have successfully passed vetting, testing, and an interview. Freelance talents possess experience in exploding sectors like fintech, healtech, agritech, and logistics & supply chains, meaning individual entrepreneurs, startups, and large enterprises alike will benefit.
Nigerian Oil Workers Threaten to Shut Down Chevron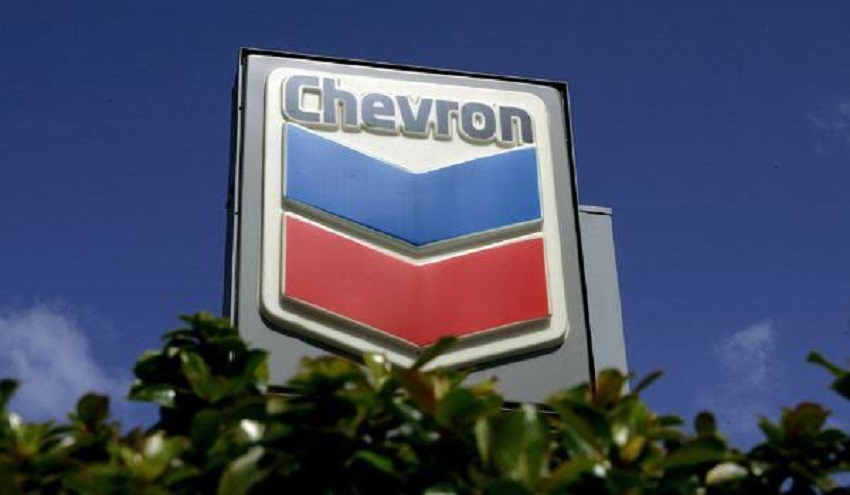 By Adedapo Adesanya
Some oil workers under the aegis of the Nigeria Union of Petroleum and Natural Gas Workers (NUPENG) and Petroleum and Natural Gas Senior Staff Association of Nigeria (PENGASSAN) have threatened to disrupt oil field operations of Chevron Nigeria Limited.
The Nigerian oil workers, through its joint executive union, NUPENGASSAN, threatened this action following the refusal of the company to meet its 14-day ultimatum issued to address their demands.
In a letter addressed to the Managing Director and Chief Executive of Chevron Nigeria Limited, the aggrieved employees alleged the energy firm of inhumane treatment of three of their members.
"The inhuman treatment meted out to the affected Nigerian workers is antithetical to all applicable laws of the federal government of Nigeria as well as other international laws that guide employment and the protection of the rights of workers.
"As a union, we are greatly disturbed by your disregard for due process the termination of the Nigerian workers," a part of the letter read.
The union also raised dust over what it described as the unlawful disengagement of Bukola Sola Adebawo, James Ukachukwu and John Ayeni.
The group noted that the firing of the three workers attached to IESL, Candid Oil and Expameadow was influenced by Chevron, which it claimed adopted new labour policies that were detrimental to contract labour workers and in contravention of labour laws, as well as in disregard of the intervention of the Federal Ministry of Labour and Employment.
And as a result, the Joint Executive Committee of NUPENGASSAN in Chevron issued a 14-day notice, demanding that the termination of the Nigerian workers be rescinded, warning that it would take all steps deemed necessary to protect the rights of the Nigerian workers.
But after the 14 days' notice expired, Chevron and the contract companies refused to meet the demands of the union.
The group said the 10 major issues raised in their letter dated January 21, 2021, have remained unresolved despite several meetings and the intervention of the Federal Ministry of Labour and Employment.
"Our findings revealed that the management has tactfully perfected the plans to casualize the contracts, moving present IEME maintenance labour contract personnel to a service contract on reduced pay which will be determined by the new service contractors.
"All personnel on the IEME maintenance labour contract will be forced to go home, and the new companies will provide new employees for the service contracts," the unions said, adding that the company was also determined to short-change staff who were compelled to work from home in the payment of compensation for ergonomic tools.
"CNL through her labour contract companies has directed labour contract personnel working from home to provide receipts for ergonomic chairs and tables for them to compensate with N70,000.
"The ergonomic chair costs $1,250 in the market; therefore, we are demanding unconditionally N150,000 flat payments to all affected labour contract personnel working from home as compensation for ergonomic tools required to work safely at home," the oil workers' group said.
The union said that what it found most troubling was the surreptitious move to casualise the labour force, adding that – "it has come to the notice of NUPENGASSAN JEC that management plans to change all the manpower contract (Labour Contracts) to service contracts as it is presently happening to – IEME, Xepameado, and Ykish contracts. The contractors that supply manpower to Chevron are being categorized as service contract while the jobs remain as labour jobs."
"The plan to change all jobs to casual jobs is against the FML&E guidelines. It is only a contractor that supplies manpower and tools to the organization that can be categorized as a service contract! The JEC is demanding that all manpower contracts should be changed to a labour contract with immediate effect."
In its latest letter, the union threatened to shut down Chevron oilfield operations without further notice if the company fails to take necessary steps.
Latest News on Business Post