Namibia Woos Nigeria for Improved Partnership on Energy, Food, Others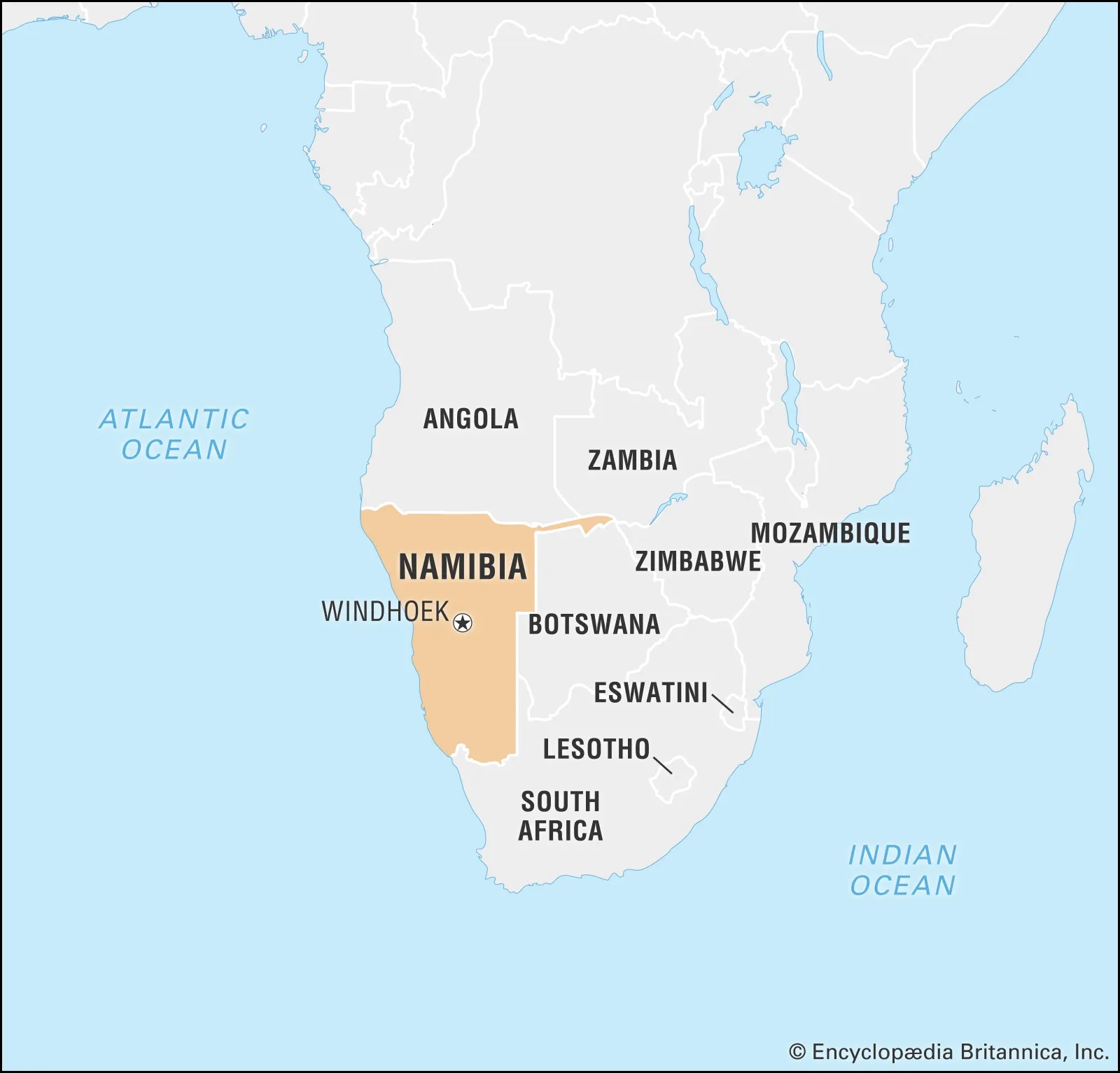 By Adedapo Adesanya
Namibia has expressed willingness to extend a bilateral relationship with Nigeria as it seeks collaboration in the areas of energy and food sectors.
This is one of its interests as it is set to host the 5th Session of the Namibia-Nigeria Joint Commission of Cooperation in Windhoek in August 2022.
The southern African country said it will use this opportunity to push for improved bilateral relations between the two countries.
Addressing a press conference in Abuja yesterday, the High Commissioner of Namibia to Nigeria, Mr Humphrey Geiseb said the present volume of trade between the two countries needed to be improved.
He noted that even with the establishment of the Namibia-Nigeria Joint Commission of Cooperation in 2000, both countries still need to do better regarding their bilateral cooperation.
He said: "In 2000, Namibia and Nigeria established the Namibia-Nigeria Joint Commission of Cooperation. In August 2022, Namibia will host the 5th Session of this Joint Commission to elaborate on mutually beneficial projects between Namibia and Nigeria.
"This Joint Commission has stood the test of time and has provided a platform to execute great projects between our two countries."
Mr Geiseb said: "Presently, Namibia exports salt worth around $10 million a year to Nigeria and also some electronics. A factory to build Namibian electronics in Lagos is underway. Two Nigerian companies, Premier Charcoal in Outjo and King Charcoal in Walvis Bay, are operating in Namibia owned by Nigerian investors."
He noted that: "There is tremendous potential for increasing trade. Definitely, Namibian producers can still export Salt and hopefully in future, Namibian grapes, dates, wine, and once restrictions are lifted, Namibian beef and lamb.
"There are Namibian producers ready to export Namibian Lamb once a permit is granted. Similarly, Namibia is open for business for Nigerian business ready to export quality Nigerian products to Namibia."
The envoy who revealed that more than 3,000 Nigerians are resident in Namibia while close to 20 Namibians live in Nigeria, said with both Namibia and Nigeria signatories to the African Continental Free Trade Area Agreement (AfCFTA), they will benefit from increased robust intra-African trade amongst African countries.
He said Namibia looks forward to the negotiation and finalisation of the Agreement especially the eradication of trade and non-trade barriers, restrictions, import limitations and all impediments to boosting trade.
The High Commissioner expressed the willingness of his country to trade with and export to sister African country Namibia's quality beef, lamb, dates, grapes, wines, fish and many other value-added products.
He recalled that the Meat Corporation of Namibia already started selling its tinted beef called Cattleman through Shoprite, but due to a change of ownership, Cattleman is no longer available in Shoprite.
He said his country recently received the good news of substantial oil resources after exploration work by global oil corporations.
"The discovery of substantial oil deposits in Namibia, alongside proven gas resources in the Kudu Gas field, offers potential for cooperation between our two countries as well as the Namibia Petroleum Corporation (NAMCOR) and the Nigerian National Petroleum Corporation (NNPC)," he said.
United Kingdom to Cut Taxes on Products Imported from Africa
By Kestér Kenn Klomegâh
Besides pursuing concrete investment projects and running a joint business with local partners, the United Kingdom now plans to considerably cut taxes from around 99 per cent of goods imported from Africa.
At least, after its historic UK-Africa Investment Summit held in January 2020, the UK has increased its support for business on the continent, a step that aims at strengthening aspects of the planned economic cooperation with Africa.
Monitoring developments and random research after the summit, we have noticed different priorities – all of which are supporting and strengthening economic partnerships in a number of countries on the continent. The significance of these is to help unlock opportunity, spread prosperity and thus transform lives in Africa.
Judging from our monitoring and research indicates that while the visible practical steps aimed at building a more practical partnership, it is simultaneously helping to lay the foundation for sustainable future relations. It has displayed not only heightened interest but also delivered on its plans to engage Africa.
The Department for International Trade said in a media release that it would cut import taxes on hundreds more products from some of the world's developing countries to boost trade links. It explained further that the measure was part of a wider push by the UK to use trade to "drive prosperity and help eradicate poverty" as well as reduce dependency on aid. The scheme covers 65 developing countries and will affect around 99% of goods imported from Africa.
Goods such as clothes, shoes and foods not widely produced in the UK would benefit from lower or zero tariffs. But goods and services from Africa make up just a tiny share of the UK's imports, accounting for 2.5% of the total goods imported into Britain.
South Africa and Nigeria, the continent's two largest economies, make up 60% of the entire UK-Africa trade relationship. Only eight nations from sub-Saharan Africa mostly former colonies count the UK in their top 10 export destinations, including Rwanda, Mauritius, Seychelles, Sierra Leone, Ghana, Mozambique, Kenya and South Africa. Britain has been long criticized for undervaluing trade with Africa. The amount of products Britain sends to Africa isn't just small, it's also shrinking.
As the UK Minister for Africa, MP Vicky Ford, explained "the overarching aim of all this work is to try to help, build the resilience of countries and to help them have much more durable prosperity. For far too long, African countries have endured the fallout from global forces outside their control and the compelling tasks are to build more sustainable economies in African countries."
Over the past 12 months, we have calculated or tallied, at least, 14 African countries visited by the UK Minister for Africa, MP Vicky Ford. In most of these African countries, the UK-Africa's partnership agenda is, in practical terms, working. It, at the same time, shows a huge difference between rhetoric and what it takes to deliver all that is listed on agenda with Africa.
British investors are strategically leveraging unto trade platforms, working to support the creation of an African Continental Free Trade Area (AfCFTA) because trade integration is such a powerful tool to accelerate economic growth, create employment and alleviate or reduce poverty.
The AfCFTA provides a unique and valuable platform for businesses to access an integrated African market of over 1.3 billion people. The growing middle class, among other factors, constitutes a huge market potential in Africa.
The UK has set a priority to help African countries to insulate themselves against these pressures. Under the current circumstances, what has Russia done to help Africa? It only contributes to deepening social dissatisfaction and increases the fear of vulnerable groups among the population to rising prices of commodities and consumables throughout Africa.
With African partners, the UK has been exploring possible ways toward achieving common or mutual benefits from partnerships and consistently keeping eyes on others such as technology, infrastructure development, agriculture and industrialization, health and education, social and cultural spheres.
African leaders, governments and private sector operators are embracing these progressive efforts for boosting bilateral economic relations, with the aim of promoting sustainable economic growth. Our monitoring shows that other countries have been proactive investors in Africa in recent years.
Now, UK businesses are expanding into African countries and are luring potential exporters to raise revenue by exporting more of their services and goods to the United Kingdom. The Developing Countries Trading Scheme comes into force in January 2023 and builds on a scheme the UK, for the first part of a while, was a member of the European Union (EU).
Africa Needs Investments, Not Food Support—Adesina
By Adedapo Adesanya
The president of the African Development Bank (AfDB), Mr Akinwumi Adesina, has reiterated that Africa does not need food aid to feed itself but needs the right investments and seeds in the ground.
This was argued in an opinion piece penned by the former Nigerian agriculture minister, where he said that already grappling with soaring inflation and still recovering from the COVID-19 pandemic, Africa now faces a shortage of at least 30 million metric tons of food—especially wheat, maize and soybean imported from Russia and Ukraine.
He explained that fertilizer price hikes of over 300 per cent have made it increasingly difficult for African farmers to grow enough wheat, maize, rice, and other crops.
He said, "A growing number of people in Africa can no longer afford the price of bread.
"Africa is struggling to mitigate a conflict-induced famine that could throw some 30 million Africans into catastrophic levels of food insecurity. It could deepen economic stress and political unrest. With millions struggling to buy food, fuel, and fertilizer, anti-government protests are a real possibility."
The AfDB chief explained that it was important to prevent unrest and even more human suffering through its many programmes including the African Emergency Food Production Facility and African Agricultural Transformation (TAAT) programmes.
"In May, the Bank established a $1.5 billion African Emergency Food Production Facility. In less than 60 days, it put into action $1.13 billion worth of programs under the facility, and across 25 African countries. Half a dozen more programs are expected to get underway by September as more governments apply to the facility.
"The African Emergency Food Production Facility will deliver climate-adapted, certified wheat and other staple crop seeds—and increased access to agricultural fertilizers—to 20 million farmers. Over the next two years, the facility will allow farmers to produce 38 million additional tons of food—a 30 per cent increase in local production—worth an estimated $12 billion. To facilitate even greater global investment in Africa's agricultural sector, the facility will also support enhanced governance and policy reforms."
He noted that it does not stop there that Africa needs the international community to fill a $200 million financing gap for the facility.
"President Joe Biden has endorsed the African Emergency Food Production Facility, and this is welcome support, as is his support for the African Development Bank's Africa Disaster Risk Financing Program.
"To help African governments pay drought and flooding insurance premiums and respond better to food insecurity caused by climate change, the Disaster Risk Financing Program is a much-needed futures element of the Facility.
Other support, according to him, has come from Japan, international development agencies, and a growing coalition of nations.
Mr Adesina also noted that "The Africa Emergency Food Production Facility will provide an immediate solution to twin global challenges of conflict and climate change, and play immediate, medium and long-term roles in growing Africa's agriculture sector as a foundation for resilient African economies.
"Policy reforms will help trigger structural reforms needed for market-based input distribution and to produce crops more competitively.
"Today and well into the future, the African Development Bank is delivering a proven plan to unlock Africa's food production potential and see Africa become a breadbasket to the world."
Africa Gets Just 12% of Climate Change Financing
By Adedapo Adesanya
A new report from Climate Policy Initiative (CPI) has said that Africa is getting just 12 per cent of the finance it needs to manage the impact of climate change.
It, however, raised pressure on rich nations to do more in the run-up to global climate talks at COP27 in November.
CPI said that around $250 billion is needed annually to help African countries move to greener technologies and adapt to the effects of climate change, yet funding in 2020 was just $29.5 billion.
Wealthy countries have faced growing criticism for failing to meet a pledge made in 2009 to provide $100 billion annually to help poorer countries and the issue is likely to be central to discussions at the COP27 climate talks in Egypt.
According to the International Energy Agency, Africa has about a fifth of the world's population but produces less than 3 per cent of its carbon dioxide emissions.
"Harnessing climate investment opportunities in Africa will require innovation in financing structures and strategic deployment of public capital to 'crowd-in' private investment at levels not yet seen," the CPI report said.
It cited a lack of skills, infrastructure, data and financial markets depth, governance issues, and currency risks as holding back climate investment to varying degrees in African countries.
The barriers were most numerous in central African countries, where infrastructure and access to credit are lacking and there are high risks of political and regulatory issues hampering investment, the report said.
"While these barriers are real, the perception of risk linked to investments in the African continent is often aggravated by a limited understanding of national contexts by private investors," it said.
Latest News on Business Post