Airtel Provides $57m for Digital Learning in African Schools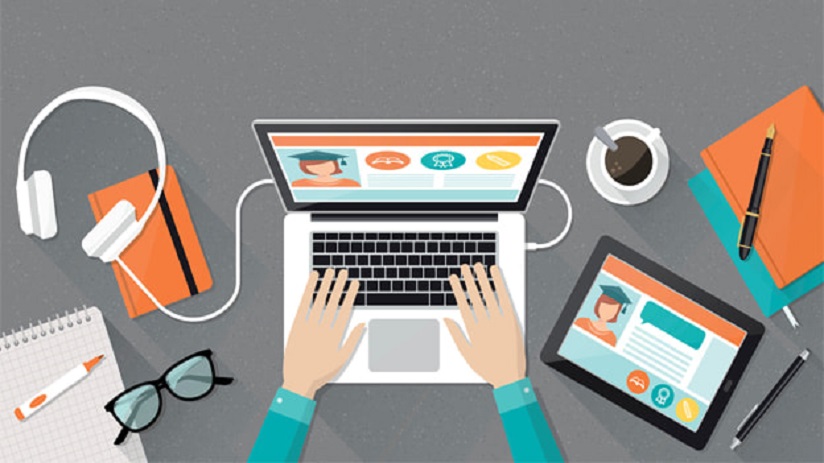 By Adedapo Adesanya
Airtel Africa and the United Nations Children Fund (UNICEF) have announced a five-year pan-African partnership to help accelerate the roll-out of digital learning by connecting schools to the internet and ensuring free access to learning platforms across 13 countries.
Airtel Africa's financial and in-kind contribution for this partnership is $57 million till 2027 and will allow the organisation to provide equal access to quality digital learning, particularly for the most vulnerable children.
The partnership will help to ensure that every child reaches their full potential.
Airtel Africa is the first private sector partner on the continent to make a multimillion-dollar commitment to Reimagine Education, a global initiative launched by UNICEF in 2020 calling for public and private sector investment in digital learning as an essential service for every child and young person across the globe.
This initiative aims to give children a chance to catch up on their learning needs amid the ongoing global pandemic.
Speaking on this, UNICEF Executive Director, Ms Henrietta Fore said, "Hundreds of millions of children in Africa have seen their education disrupted or put on hold because of the COVID-19 pandemic."
"By championing digital education for children in Africa, this partnership with Airtel Africa will help put children's learning back on track," she added.
The programme will call on technology and expertise, in addition to direct financial support to connect schools and communities to the internet, enable free access to online educational content for learners.
It will also provide vital data insights to inform UNICEF's work to scale-up digital learning and help ensure it is sustainable and meets students' needs across Africa.
On his part, Mr Olusegun Ogunsanya, CEO of Airtel Africa said "As a business, we have focused on education as a key area of our corporate social responsibility, and we are delighted that this partnership with UNICEF will enable us to accelerate results. It also coincides with the launch of our new sustainability strategy, which lays out our commitment to education."
"We are excited to be working with UNICEF to advance the education agenda on the continent through facilitating connectivity and online access to play a role in driving change," he added.
The Airtel Africa and UNICEF pan-African partnership will benefit learners in Chad, Congo, Democratic Republic of the Congo, Gabon, Kenya, Madagascar, Malawi, Niger, Nigeria, Rwanda, Tanzania, Uganda and Zambia.
Reps Order IGP to Prosecute Dowen Student Killers
By Aduragbemi Omiyale
The Inspector-General of Police (IGP), Mr Usman Alkali Baba, has been ordered by the House of Representatives to prosecute the killers of one Sylvester Oromoni, a student of Dowen College, Lekki, Lagos.
The death of the Dowen student has sparked reactions on social media for some days. This was triggered by the video of the painful dying moment of the boy released by his family.
Sylvester was allegedly beaten to death by five students of the school over his refusal to join a cult group, according to the family of the deceased.
The Lagos State Police Command had issued a statement over the weekend to say that the matter was being investigated.
But at the plenary on Tuesday, the green chamber of the National Assembly directed the police chief to take over the investigation and prosecution of the case with immediate effect.
The lawmakers also said the IGP must also investigate other similar killings and human rights abuses earlier reported in boarding schools across the country and see to the prosecution of the perpetrators.
Sylvester's death, the rising cases of abuses and cult-related activities in boarding schools in the country, came up in the House under matters of public importance on Tuesday.
A member from Akwa Ibom State, Mr Idem Unyime, who moved the motion, urged his colleagues to strongly condemn such abuses, which he noted could ultimately destroy the future of young people.
"The victims of these abuses are our constituents. They are the people we represent here.
"We have to rise up to defend them and safeguard their future.
"Cases of bullying in the Nigerian boarding school system have been on the increase.
"The federal government should launch a national campaign against bullying and killings in boarding schools," he stated.
In passing the resolution, the House also called on the Federal Ministry of Education to "set out proper guidelines on the operation of boarding schools in Nigeria."
Members, who contributed to the motion, observed that the absence of proper guidelines had exposed the operation of the boarding school system to the discretion of the owners, particularly private operators.
The resolution was unanimously endorsed by members at the session, which was presided over by the Deputy Speaker, Mr Ahmed Idris Wase.
How to Check WAEC Results 2021 Via Text Message
By Adedapo Adesanya
On Monday, the West African Examination Council (WAEC) released the 2021 Secondary School Examination (SSCE) results with about 82 per cent achieving five credits in five subjects, including Mathematics and English Language.
This number came from a total of 1,560,261 candidates that sat for the exercise in five countries – The Gambia, Ghana, Liberia, Nigeria, and Sierra Leone, out of which 1,274,784 candidates achieved the benchmark grades.
According to the regional examination body, candidates can check their results via their mobile phones.
Candidates are to send an SMS as below:
WAEC*ExamNo*PIN*ExamYear to the short-code 32327 (MTN, Airtel & Glo subscribers)
For example – WAEC*4250101001*123456789012*2021
NB: Candidates are advised to follow the format listed above. This means there is no need for space in the message.
After sending the SMS, the result will be delivered via mobile phone at a cost of N30.
Alternatively, candidates can check their results via the WAEC portal.
They are to go through this format as stated by the examination body:
Enter your 10-digit WAEC Examination Number.
(This is your 7-Digit centre number followed by your 3-digit candidate number eg. 4123456789)
Enter the 4 digits of your Examination Year eg. 2021
Select the Type of Examination
Enter the e-PIN Voucher Number
Enter the Personal Identification Number (PIN) on your e-PIN
Click "Submit" and wait for the results window to come up.
Torilo Launches Bizedge to Help SMEs Navigate Business Management
By Adedapo Adesanya
Torilo Nigeria has launched its Bizedge platform to enable business owners to manage all their operations in one place.
The service will help personalise businesses by onboarding various operational tools that will help to simplify management for owners and teams, all in one place.
Speaking at the launch event, Bizedge Experience the Future of Work, Mr Oluwaseun Farinre said that following its passion for identifying tech talents through its Torilo Academy, the company was taking a step further to see how it can grow business for Nigeria's booming population.
"Banking on resourcefulness, resilience, and creativity, we looked at how we can help businesses make better outputs and how we can aid entrepreneurs and ailing businesses in the country.
"This led to the creation of the Bizedge to eliminate the constraints in businesses."
He expressed that the business will help identify some opportunities, cut down on modalities, identify gaps, and eliminate all constraints in human resources, finance, sales, management, and service provision.
"We didn't just build this for building sake, we saw something and we tapped into it. What we are about to witness is a revolution in the business world.
"It is set to bring a different feel to your business. We are talking assets, payroll, people, and data management all in one."
The Product Manager, Torilo Nigeria, Mr Aderinola Adebanjo, said the uniqueness of the Bizedge solution is the consolidation of all the applications towards solving problems in businesses in order to make them thrive.
Head of Human Resources, Torilo Nigeria, Mrs Gbemisola Asa said, Bizedge comprises a group of applications that seeks to simplify business processes.
"Although there are other applications to solve problems facing businesses in single phases, Bizedge brings all the applications together to enable business owners to resolve the challenges facing their businesses in the technology world.
"You don't have to pay for multiple applications to get these features, you can get everything in Bizedge.
"Bizedge is here to make life easier for every professional out there. It helps bridge the gap of paper works. It will prevent businesses from liquidating because processes are one of the problems most startups have presently and this solution will manage these processes and reduce work stress," she explained.
Latest News on Business Post