How COVID-19 Pandemic Elevated Global e-Commerce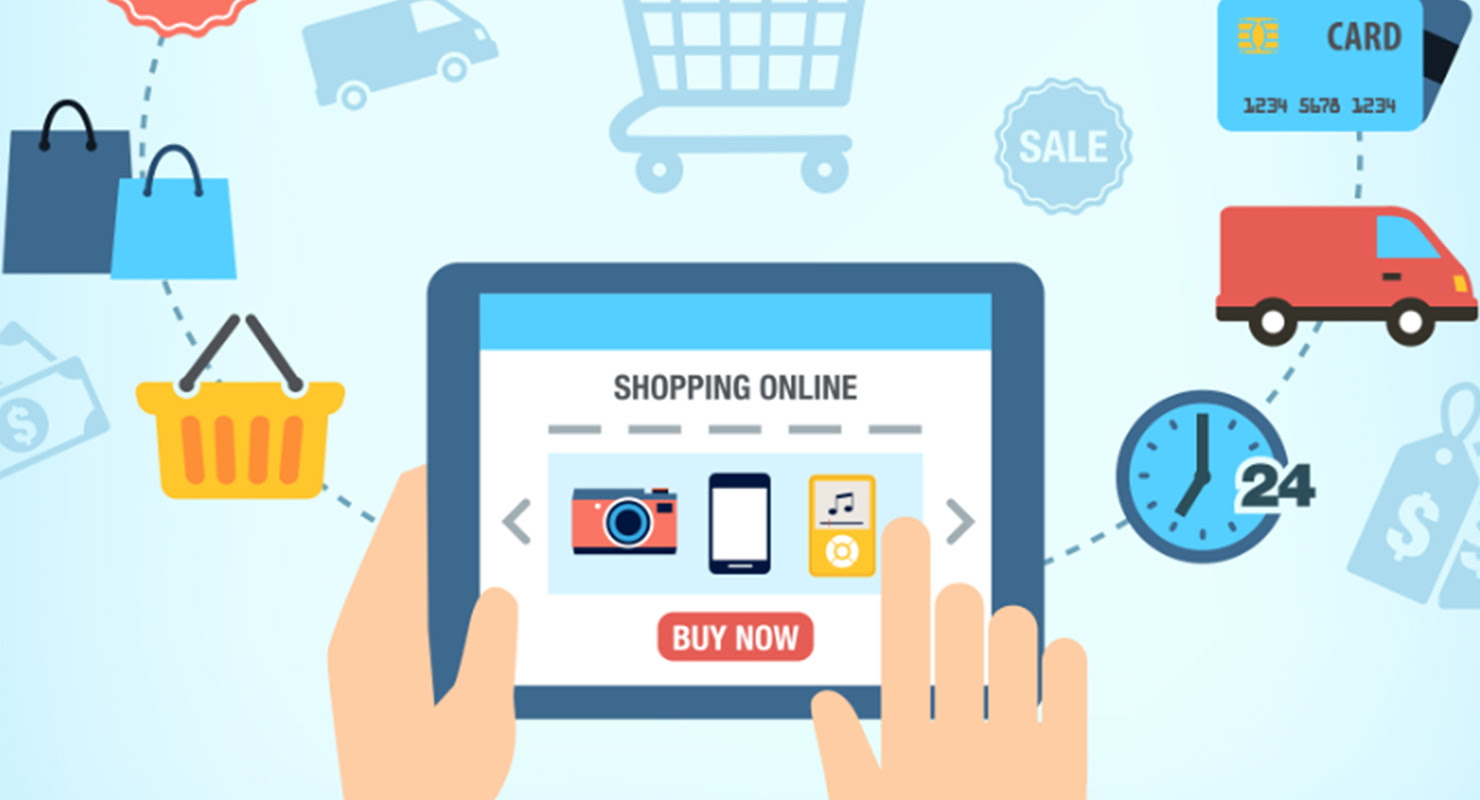 By Emmanuel Nwachukwu
When the coronavirus disease (COVID-19) broke out in the Wuhan province in China on the eve of the New Year, the government of the country quickly shut down the province and restricted the people from travelling in or out of the province until it became clear they had fully contained the spread of the virus.
This restriction became part of the initial items on the protocol that most countries had to adapt as the disease became a pandemic, affecting many countries of the world.
With the lockdown restrictions, most economic and social activities almost came to a halt, except those organisations that delivered essential services to the people as well as businesses that dealt on food items, medicals/medicines and other goods and services needed for people's daily upkeep.
The fallout of these restrictions, in Nigeria like most other countries, included scarcity and its attendant increase in prices of consumer goods and services and the inconvenience of living with a shortage of some basic domestic needs.
People, in a bid to access their basic needs, turned to e-commerce and began ordering for their necessities on the few online shopping platforms available in Nigeria, led by Jumia Nigeria.
The e-commerce businesses ensured that shoppers could do their purchases – from food/groceries, medications, water and other essential needs to even personal electronics and gadgets – pay and have them delivered to their doorsteps even without physically going to the stores.
Jumia even went a notch higher than its peers in delivering these supplies in the most social distancing-compliant manner by introducing the contactless delivery system, where the delivery men drop customers' orders at their doorsteps, move three metres back and call the customers to come and pick up their orders.
Producers, too, in their bid to reach their consumers turned to these e-commerce platforms who gave them, not just visibility but also access to their consumers.
Some global brands including Coca-Cola, Procter & Gamble, Mastercard etc moved their products and services to the Jumia platform, either showcasing their products on the Jumia Mall or advertising their products on the Jumia Marketplace and benefiting from the Jumia's wide reach and logistics operations.
The harsh economic consequences of the lockdown became so unbearable for citizens that, after about two months, the government had to ease the restrictions to allow some form of economic activities.
Mr Boss Mustapha, the Secretary to the Federal Government (SGF) and Chairman of the Presidential Task Force (PTF) on COVID-19 interventions, in announcing the beginning of the third and final phase relaxation of the lockdown restrictions, warned that the government's new measures were not because the pandemic has gone away but to ameliorate the economic hardship that the citizens went through during the lockdown. He then charged the citizens to take personal responsibility in ensuring that they stay safe from the disease as they went about their productive ventures.
The fear of the huge presence of the disease, nay the increasing number of infected persons as well as the mounting number of deaths from the disease, coupled with the many incentives that online shopping offers consumers, are the reasons many Nigerians are yet to fully embrace their lifestyles of old, thus sticking with the e-commerce platforms as their preferred stores instead of the physical markets, supermarkets and malls.
The mass conversion to online shopping during and post the lockdown period, gave the e-commerce platforms a major commercial boost.
Jumia, Africa's leading e-commerce platform recorded a significant month-on-month increase in the number of orders on its platform, a bold indication of the heavy recourse that customers place on them.
In its first-quarter financial statements recently released, Jumia gross profit was €18.4 million, a year-over-year increase of 21 per cent. The number of annual active consumers on its platform was 6.4 million, a 51 per cent increase over the last year's figure. Customers' orders grew to 6.4 million, a 28 per cent increase over what it was as at March 31, 2019.
Third-party verification (TPV) value reached €35.5 million, a year-over-year increase of 71 per cent, taking on-platform TPV penetration from 10 per cent in the first quarter of 2019 to 19 per cent in the first quarter of 2020. JumiaPay transactions reached 2.3 million, a year-over-year increase of 77 per cent, representing 35 per cent on-platform penetration in terms of orders. The company's operating loss was €43.7 million, a four per cent decrease year-over-year.
Jumia is not alone in reaping from the upsurge in the e-commerce activities as a result of the COVID-10 pandemic. Amazon's e-commerce platform sells approximately $11,000-worth of goods every second, thanks to the movement restriction occasioned by the coronavirus pandemic.
Also, the Amazon Web Services (AWS), its cloud-computing division, during the lockdown, records more than 100m people who make Zoom calls during the day and a similar number who watch Netflix at night during the same period.
Also, Walmart Inc, the world's largest retailer saw its U.S. e-commerce sales surge as much as 74 per cent in the first quarter, mainly on strength in grocery pickup and delivery.
That positive outcome made the company focus more attention on the online shopping business during the stay-at-home period, and certainly, the company's long-drawn and concerted efforts to step up its online game paid off well.
With the gradual return to the normal way of life after a period of enforced lockdown restrictions worldwide, albeit the huge presence of the disease, many people, especially those who have experienced the benefits of the online shopping during the period of the lockdown, would not likely go back to physical shopping, at least, not for now. This means more fortunes for e-commerce platforms.
Emmanuel Nwachukwu, a Business and Communications Strategist, writes from Lagos
X-Raying Oragwu's Suggestions on Nigeria's Science and Technology Dilemma
By Jerome-Mario Utomi
As a response to a recent intervention entitled Historical Perspectives on Nigeria's Tertiary Education which among other things chronicled how Nigeria's tertiary education originally got into trouble and with solutions on ways out of the debacle, I got several reactions/emails from esteemed readers.
Indeed, all contributions were well appreciated, but two qualified as outstanding.
The first queried; why can't we as people forget the past and face the present/future? Why are you always in the habit of making reference to history?
In my response, I started by quoting EH Carr's observation that history is an unending dialogue between the present and the past that assists the anxious inquirer in improving the present and the future based on a clearer understanding of the mistakes and achievements of the past. I submitted that it is only a society that has lost belief in its capacity to progress in the future will quickly cease to concern itself with the progress (or retrogress) in the past.
While the above query added a sidelight to the conversation, the second, though a mixture of private and public concerns was not only thought-provoking but strategic as it opened a vista that stemmed from new intervention.
It was an email from Professor Felix N.C Oragwu, Former Head of R&D Planning Division/Coordinator of Technological Services of the Technological Aspects of the Industrial War Machine that operated in the defunct State of Biafra, 1967-1970, Director in Charge of Industrial Research and Technology Innovation in NSTDA, Federal Government Cabinet Office, Lagos, 1977-1979.
It reads; Hello,/Dear Jerome-Mario, Thank you and congratulations on your masterpiece on Historical Perspectives on Nigeria's Tertiary Education now characterised by Certificate Acquisition without the relevant knowledge needed for its use/application in national development. This is well illustrated by the over 120 existing universities each with Faculties of Science, Engineering and Technology, and we cannot make a pin or produce/manufacture any technology/globally competitive industrial goods in our economy, both for domestic use and for export to the global market for foreign revenue. This is the consequence of our poverty, insecurity and criminality now ravaging Nigeria and nobody is asking questions. I hope Nigeria's leadership, in particular those in politics and in government, will find time to read your wonderful writings and internalise their message. Congratulations again and my best wishes. Felix Oragwu, FSAN.
He did one more thing.
In his real zest to establish how Nigeria's economy can move away from near-total dependence on imported technologies and imported industrial goods, to become a technology exporting nation, as the status of the economy of any nation is a function of the agricultural/mineral commodity endowment and the endogenous domestic capacity to produce modern technologies and industrial goods in the economy, he forwarded some materials to me out of which, his address titled: The Challenges of Science and Technology in Nigeria's Economy: The Way Forward, delivered in March 2018 at Eagle Square, Abuja, the nation's capital, during an event organised by the National Agency for Science and Engineering Infrastructure (NASENI), has emerged the focal point of this intervention.
At this point, critics may ask; what is spectacular about a keynote address? Haven't we seen in the past more superlatively written, and creatively delivered addresses?
Indeed, these questions are all deserving but there are, however, many reasons that characterise the address as a vital road map. Aside from the public good consideration, others include the fact that it laid out how technological activities could be used as a key instrument for realizing Nigeria's proposed Economic Recovery and Growth Plan (ERGP) points out how the nation has paid little attention to history, and lip service to science and technology, failed to learn from the highly successful technological innovations experience that took place in the defunct state of Biafra, 1967-1970: It more than anything else visibly spread out challenges posed by the inherited Lord Fredrick Lugard's policy for S&T, Industrial/Economic Development in Nigeria.
Against this backdrop, as a demand by the intellectual property law which creates propriety rights over intangible assets, before further dissection of the address, this writer directs every credit to Oragwu as the greater paragraphs/plot of this writing is chiefly from the aforementioned keynote address.
However, with this alighted, it needs to be underlined also that sharing this priced information is predicated on informing those in the position of authority to such an existing road map which is part of my obligation as a citizen.
Beginning with the historical perspective of what set the groundwork for the present predicament science and technology suffers in the country, the keynote address pointed out how Lord Fredrick Lugard, first Nigeria's Governor-General, 1914-1918, in his book titled The Dual Mandate of Europe in Tropical Africa, 4th Edition, London, 1929, enunciated the S&T policy for economic development in Nigeria on what he called a mutual agreement said to be existing between Britain and the colonised Nigeria.
In this so-called "agreement", Nigeria is to export or supply Britain with primary agricultural commodities such as cocoa, palm oil/palm kernel, rubber, cotton, livestock hides and skins which Britain required for her once-famous textile industry and her leather and leather products industry, and to supply Britain with unprocessed natural minerals (solid, liquid and gaseous), which Nigeria has in abundance and which are of interest to Britain for the production and manufacture of technologies and industrial goods in the British economy.
Britain on her part is to "provide or export at costs to Nigeria, all the modern technologies and industrial goods that Nigeria needs to sustain her own economic growth and development". Lord Lugard further stated in his book that that was the prime objective of the British colonization of Nigeria.
'With this dual policy, a balance of trade between Nigeria and Britain was established. This policy means in effect that Nigeria should not develop any domestic capacity to produce and manufacture modern technologies and globally competitive industrial goods in Nigeria's economy during the British colonial rule as that could undermine or compromise the mutual agreement.
This is when the rain of underdevelopment in science and technology began to beat Nigeria, apologies to Chinua Achebe, Nigeria's internationally acknowledged novelist of Things Fall Apart.
This Lugard's policy, he added, is recently alluded to in an article discussing Infrastructure and Africa's Development and Prosperity: The Imperative of Public-Private Partnership (PPP), held in Abuja, Nigeria, on May 15-16, 2017, by one Engr. Chidi K. C. Ijuwa, of the Presidency, Abuja, Nigeria, made the following interesting observations, namely, (a) "the price of cocoa is declining in the world market but never the price of chocolates, (b) "the price of cotton may fall but never the price of clothes and garments, and (c) "the coffee farmers may face declining prices in the world market, but the coffee grinders and Starbucks will smile all the way to the banks".
To make assurance doubly sure that the dual mandate was fully implemented, Britain, he noted, established only one University College, at Ibadan in 1948, coupled it with the Senate of the University of London. The University College was not allowed to offer courses in Engineering, Technology and professional courses but allowed full complement of courses in Latin and Greek (Classics), English History, Zoology, Botany, Geography, Organic Chemistry (initially no Physical Chemistry), Classical Physics, Agricultural Commodity Sciences, Mathematics (of 19th Century, G. Hardy of Cambridge University School of Mathematics who swore never to be alive to see his Mathematics applied), and Divinity respectively from 1948-1960.
Britain also made sure that during the British colonial rule, there were no Polytechnics, no Colleges of Technology and no Technical Colleges to train and develop skilled technical and professional manpower for technology and industrial goods production in Nigeria's economy as that may breach the dual mandate.
There were also no Research and Development (R&D) institutions for technology production and industrial goods manufacture in Nigeria's colonial economy. Has Nigeria's leadership elite ever asked questions on these developments since 1960?
However, primary Agricultural Scientific Research Institutions, the address submitted were established for British West Africa including Nigeria such as West Africa Cocoa Research Institute with headquarters in Accra, Ghana, West Africa Oil Palm Research Institute with headquarters in Benin Nigeria, West Africa Trypanosomiasis Research Institute to address tsetse fly menace against cattle livestock, the source of raw hides and skins for leather and leather products industries in Britain,
Earlier in 1899, Britain established an Agricultural Experimental Scientific Research Station at Moor Station in Ibadan to experiment on primary cotton production in Southern Nigeria. Kano in Northern Nigeria produced abundant primary cotton but there were no roads and no railways then for use in transporting the raw cotton produce to Lagos seaport for onward shipment to Britain and Europe.
To be continued.
Utomi Jerome-Mario is the Programme Coordinator (Media and Policy), Social and Economic Justice Advocacy (SEJA), Lagos. He could be reached via jeromeutomi@yahoo.com/08032725374.