The Mark Zuckerberg Visit
By Reuben Abati
Mark Zuckerberg's two-day visit to Nigeria has done a lot for the country; it is a pity no government official or agency has tried to tap into the gains of that visit. He arrived at a time there was much talk about economic recession, concerns about companies folding up or retrenching staff, or international investors leaving the country in droves, out of frustration with the uncertainties in the system.
Zuckerberg's arrival raised our hopes: co-founder of Facebook and the 5th richest man in the world, sneaked into Nigeria to meet with developers and entrepreneurs and to discuss investments in Nigeria's growing start-up ecosystem.
And for two days, he went round the city of Lagos, visiting start-ups and interacting with young entrepreneurs.
The way Nigeria is often painted abroad, and in those travel advisories that foreign ministries issue, you would think Nigeria is such an unsafe place where kidnappers are permanently on the prowl.
Zuckerberg helped to show the rest of the world that Nigeria is not so bad at all, and that something really exciting is happening here among the country's young population. He had no bodyguards. He did not have to hire a lorry load of Nigerian policemen to keep watch over him. He trekked on the streets of Lagos, surrounded by a few of his hosts.
On Wednesday morning, he jogged across the Ikoyi-Lekki bridge. He ate pounded yam, shrimps, snails (I thought they said he is a vegan!) and jollof rice (Nigerian jollof (!) not that one from Ghana). His visit went smoothly. More investors may well be encouraged to visit Nigeria too, seeing how confidently a whole $53.7 billion walked freely about in Nigeria, and he was not stolen or kidnapped.
Zuckerberg's visit also provided great publicity for Nigeria's emerging Silicon Valley, and the young entrepreneurs to whom Zuckerberg paid compliments.
He has already invested in a Nigerian start-up, Andela, and he has made friends with other young Nigerians, the guys behind Jobberman and C-Creation Hub (CcHUB) and so many others. Zuckerberg cut the picture throughout his visit of a true inspirational figure. His simplicity and humility was impressive. He kept going about in a T-shirt, and interacted freely with everyone he met.
Many young Nigerians can learn from his example: the way some people whose biggest possession is a laptop sometimes carry their shoulders in the sky, if they were to be half of what Zuckerberg is, they won't just claim that they are voltrons or overlords, they will look for more intimidating labels.
But Mark Zuckerberg, who is just 32, shows that it is not all about money, or influence, character matters. There is no doubt that his hosts were also impressed with him.
And that probably explains the protest that greeted the attempt by CNN International and American artiste, Tyrese Gibson, to refer to the visit as Zuckerberg's visit to sub-Saharan Africa. Young Nigerians kept shouting back that Zuckerberg is in Nigeria, not sub-Saharan Africa! They wanted the publicity for their country.
Inspired by Zuckerberg's visit as the tech entrepreneurs in Nigeria's Silicon Valley may have been, the Nigerian government should see in the visit, and the excitement that it has generated, the need to provide greater support for technological innovation in the country.
There are many young Nigerians out there who are gifted, hardworking and innovative. They belong to the 21st Century. They are aggressive. They want to operate at the international level and become superstars. They have ideas. They are ready and willing. The basic thing that government owes them is to provide an enabling environment for their talents to flower. It has taken a few young men and ladies to bring Mark Zuckerberg to Nigeria.
There are other young Nigerians doing wonderful things in other sectors of the economy who can save this country if they are given the chance.
There is also a large army of untapped and yet-to-be-discovered talents, whose future we cannot afford to waste. Investment in education will help. Uncommon sense will make things happen.
Zuckerberg's visit also did a lot for Nollywood. He described Nollywood as "a national treasure". That statement should be framed and sent to every major agency in the private and public sectors in Nigeria.
He may not yet have invested in Nollywood, but there was no doubt that the members of Nollywood and other celebrities who met with him appreciated their being recognized by one of the most successful young men of the 21st century.
I watch Nollywood movies, but I don't think I have ever seen those Nollywood stars who met with Zuckerberg smile that heartily and broadly – not even in the movies. The ones who did not bare their 32, were staring at the Facebook ambassador in that typical Nigerian fashion: "ah, see money, Mark, abi make I send you script make you sponsor?"
The way the visit went, if Mark Zuckerberg had wanted a Nigerian wife, or girlfriend, he would have been met at every turn with echoes of "Yes, Yes, Yes…come and hold something." But he is already married. So, don't worry, Priscilla Chan (Mark's wife), your husband is safe, Nigerian ladies will only admire him, they don't mean any harm, and they won't initiate him into coded runs.  But of course you trust him – you know he is not Justin Bieber. But money is good oh. After money, it is money. Ha, Ori lonise, eda ko la'ropin o, Edumare funmi ni money…
Altogether, it was a great business outing for Zuckerberg and Facebook. Over 16 million Nigerians are on Facebook, it is the largest and most influential social media platform in the country; on a daily basis, over 7 million Nigerians log onto the website. Many more are on Whatsapp, another Facebook acquired platform. With Zuckerberg's visit, that number is bound to grow.  The strategic friendships and partnerships that he has been able to build is a demonstration of power and influence: Facebook is on the ground in Nigeria, the most populous country in Africa, and he has taken that further by visiting Kenya – look beyond the T-shirt, this young American billionaire is building constituencies and spheres of influence across Africa; he is exploring new markets and staying ahead of the competition in a continent that many other investors may overlook, or desert for reasons of inconvenience.
As a business strategy, Mark Zuckerberg's exploration of the African market is brilliant. It may be the subject someday of a Management, Leadership and Marketing Class. Businesses must innovate, innovate and innovate and the best way to do that is through people.  Nigerian entrepreneurs have a lot to learn in this regard: the mindset of the business leader is the soul of strategy. There are too many thermostatic leaders in the Nigerian business environment, and that is why at the slightest confrontation with hard choices, they close shop and run. Here is Mark Zuckerberg, in the face of proven recession, he wants to support start-ups and SMEs in Nigeria; at a time others are fleeing, he is coming into Nigeria and Africa. He is smart. Wicked problems in a business environment should inspire genius, change and innovation. That is what leadership is all about.
Beyond business and culture, there was a small political side to the Zuckerberg visit. The Facebook CEO had said Facebook will promote the use of Hausa Language, some reports indicated he had said he loves Hausa language, and then a storm followed, resulting in a hot, healthy spat between two friends, colleagues and brothers of mine, Femi Fani-Kayode(@realFFK) and Reno Omokri (@renoomokri), with one claiming that Americans are promoting Northern hegemony (John Kerry, now Zuckerberg and Facebook), and the other saying it is not a big deal, and in the exchange, we got some lectures about Nigeria's ethnic and hegemonic politics.
On Wednesday at a town hall meeting, Zuckerberg more or less edited himself by saying "I am glad we support Hausa, and we are planning on supporting more languages soon." He didn't specify what those other languages are. I hope he knows Nigeria has over 400 languages and ethnic groups, and they all form part of the Nigerian Facebook community. He should tread carefully here, because I am not too sure Facebook can adopt Yoruba language before Igbo, or vice versa, without a social media war on its hands, and if Facebook chooses to accommodate the three major languages in Nigeria, it could be confronted with a major battle over minority rights on its platform. We are like that in this country, Mark.
But the difference is that Mark Zuckerberg is not a politician, he has voted only once (in 2008) and he doesn't make political statements, except when business interests are at stake. Eyin boys, FFK and Reno, Zuckerberg doesn't really care about the local fights we fight: he wants to create new markets and if promoting Hausa on Facebook will create more customers in that part of Nigeria, so be it. And in case religion is part of that politics, it doesn't concern him either, he was born Jewish, but he is a self-declared atheist. If he worships any religion, it is the religion of Facebook. In Nigeria, he has Igbos, Yorubas and other Nigerians working for him.
He is interested in their intellect not where they come from.  One more thing: The Nigerian government snubbed him or did he snub our government? When he got to Kenya, he was received at the airport by the Cabinet Secretary of Information and Communications and later given a delicious lunch of fish, semo and soup, no Nigerian government official offered him common sachet water and yet he was here to create jobs and markets! We shouldn't frighten him away with our politics! The good news, though, is that he is a humanist even if a secular humanist: End of story.
Thank you Marky, for the visit and for giving us a good story to tell.
How Retirement Can be Enjoyed, Not Endured: The Imperatives!
By Timi Olubiyi, PhD
The current landscape of retirement in Nigeria will change in the next couple of years as the ageing workforce is becoming increasingly visible in businesses, government, politics and in sports. Besides, with or without employment retirement phase will surely come for every individual.
However, persistent high rates of unemployment have been a serious concern in the country over the years, without any visible unemployment benefit, insurance or social policy. The reality is that many in this unemployment category will equally be reaching retirement age and will be transiting in a few years.
So, the impact of unemployment should be seen as long term and life-long, because it affects living standards even in retirement when active age and work-life has been passed with no palliatives or supports.
It is not uncommon for employees, politicians, entrepreneurs and the unemployed to live more than 20 years after the retirement age of 60years but the issue is usually the sustainability of wellbeing, livelihood, lifestyle, status, and social demands. The longer the time spent in retirement, the harder it becomes to be certain about the adequacy of resources to keep the livelihood and lifestyle going.
For those that care to know, individuals will need to have enough funds, assets that generate steady income, family support or investments saved to last even beyond 20 years.
Unfortunately, with a recent survey in Lagos State amongst the cluster of entrepreneurs and older adults majority may not have enough to meet and maintain their standard of living particularly livelihood, in an era of uncertainty, increasing inflation and harsh economic environments and much more at retirement.
This piece presents insights from business owners and businesses around Lagos State the economic capital of the country on retirement planning.
A follow-up survey in the Computer Village Ikeja area of the state was carried out, where respondents (entrepreneurs) indicated that they will only be willing to grow and expand their businesses at the expense of retirement planning, how ironic? Few mentioned that the only motivating factor that can increase their confidence in retirement is if their businesses succeed.
One of the key findings in the survey was that only a fraction of businesses are aware of the importance of pension and retirement plans. It was a stiff struggle identifying businesses with adequate arrangements of pension for staff, owner-manager or the business operator.
Even though a retirement plan through pension arrangements can help ensure that business owners and their staff have enough funds to live on in their later years, this all-important scheme is found missing in the majority of small businesses in Lagos State.
Recall small businesses are over 90% of existing businesses in the country and provide significantly for the majority of homes and families in terms of employment, sustainability and livelihood. Many entrepreneurs are so busy growing their businesses that they put off planning for retirement, this growing trend is not only worrisome but disturbing. Surprisingly as important as a retirement plan is, ageing business owners and operators rarely consider it imperative.
The survey further indicated that the majority of the businesses especially the self-employed do not have retirement savings plans, and 40% of business owners in the survey are not confident that they will be able to retire before the age of 65.
Nevertheless, the good news is that those small business owners have more options available to them than traditional 9 am to 5 pm office employees, yet this advantage is not explored. Because it presents an option of flexibility in the date of retirement.
Retirement can either be considered early or later, in some cases business owners might choose not to fully retire. The flexibility gives entrepreneurs the option to determine exactly when to stop working, yet the majority continue to operate without ceasing.
Indeed, according to the survey, 70% of the self-employed and entrepreneurs in computer village do not save regularly for retirement. The reason adjudge to this phenomenon is that they do not receive a steady salary pack, so many of these hardworking individuals forgo retirement plans. The survey further highlights that some of the small business owners have the mind of selling their businesses to fund their retirement and relocate to the village when the time arises.
However, the risk of this option is that entrepreneurs and small business owners can overestimate the value of their businesses and eventually run at a loss. Counting entirely on the sale of the business to fully fund a long retirement is highly risky due to unforeseen circumstances.
The survey also found that many business owners would appreciate guidance when it comes to retirement because they lack knowledge of it. It is important to note that before death, especially under normal conditions in life, there is a phase called old age; a period where entrepreneurs have almost exhausted intellectual values and strength. Consequently, there is a need to prepare for such a phase of life with adequate retirement planning and possibly business succession.
Retiring is a real-life changing phase with far-reaching implications, dreadful stories most entrepreneurs would not want to hear or discuss this reality but unfortunately, there is nothing one can do about it; it is bound to come one day. Business owners cited cost and lack of resources to administer the plan as the leading reasons why they do not have a retirement plan in place.
Please note if you are a small business owner reading this, you are likely busy running your business and have not had the time to research the best retirement option. While retirement may not be on your mind currently as an entrepreneur, the sooner you start planning for this all-important aspect of your business the better. Here are simple steps entrepreneurs and small business owners can take right now to prepare for retirement in my opinion.
A good start is by implementing the 10% rule which is a lot easier than you can comprehend. Achievable by simply setting up an auto-transfer system with your bank, that is automatically transferring 10% of all your earnings out of your business account into your savings account every month. Then you can place the accumulated fund into a low-risk investment at intervals and allow compounding interest to grow your fund.
This applies whether you are an entrepreneur or not. It is a simple trick to grow your wealth and support a retirement plan. Real estate investments can also help give succour in retirement, but professional guidance needs to be sought.
Another approach is to develop an exit strategy in your business, that is, have in mind right now what will happen to it when you retire, when you intend to eventually quit and set up strategies to guarantee retirement income. One other important factor to consider is what will happen to your business when you retire. Will you pass it on to family or sell the company to another business or owner? Will you have someone currently working for you take over?
A simple retirement model can give you a simple leeway, but you have to plan for it and stick to it. Because retirement age varies so drastically, small business owners need to evaluate their lifestyle, savings, and the company's overall performance to determine an ideal retirement option.
In conclusion, a bit of research, adequate planning, and seeking advice can help with achievable retirement goals. A professional can also help streamline your business and help with the necessary details required to have a comfortable retirement. Good luck!
How may you obtain advice or further information on the article? 
Dr Timi Olubiyi, an Entrepreneurship & Business Management expert with a PhD in Business Administration from Babcock University Nigeria. A prolific investment coach, seasoned scholar, Chartered Member of the Chartered Institute for Securities & Investment (CISI), and Securities & Exchange Commission (SEC) registered capital market operator. He can be reached on the Twitter handle @drtimiolubiyi and via email: drtimiolubiyi@gmail.com, for any questions, reactions, and comments.
5 Ways to Get Your House Dinner Party Ready
If you're having friends over for drinks or a dinner party, try some of these tips to get your home ready before guests arrive.

Tidy up fast
If guests are simply popping in for drinks or having a quick meal, don't worry about tidying up every nook and cranny. Just make sure the main areas that they'll see and be moving around in, like the sitting room, kitchen and bathrooms, for example, are clean and neat. Declutter living spaces like the sitting room. Bookshelves are often the messy-looking clutter culprits, housing all kinds of knick-knacks and photos which somehow found their way to be among the books. Next, turn your attention to any other shelves, windowsills or table tops that need a quick clear out, so that the room feels clean and comfortable.
A time hack if you've had little, to no advance notice that guests are unexpectedly about to arrive, is to do a quick whip-around and tidy up by popping anything you don't want on show into a laundry basket that you can hide in the cupboard. It may not be the most elegant solution, but it's a fast one!
Sparkly clean 
You may not have noticed the accumulation of kids' fingerprints on the walls, pet stains on the carpet and stubborn grimy marks in the oven. Now that you're looking at your house through a guest's eyes, the need to freshen things up suddenly takes top priority. Start off by making sure the area outside your front door is tidy and clean. Next, dust off all hanging lights, like pendants and chandeliers, and wipe light switches clean. In the kitchen, stack groceries neatly inside cupboards and wipe your oven interior down, just in case guests decide to come through to the kitchen to offer a helping hand.
If you really can't afford any time to do these chores, be thankful that you live in the digital age. Save yourself major stress by hiring an efficient, trustworthy cleaner from SweepSouth Connect to get the house sparkly clean, or help with time-intensive things like windows, cabinets, the fridge and oven.
Decor hacks 
Try these quick decorating tips to create a dinner-party feel fast:
Your entrance area: Set the mood for guests as they walk in by placing a scented candle close to your front door. If you have a console table, turn it into the star of the show with a quick, but stunning display of different sized glass vases filled with flowers. For a party feel, lay a row of sparkly fairy lights on top for instant night-time glitz. 
Sitting room: Dress up your home with faux fur cushions and sumptuous fabric throws over the backs of couches. Next, find a corner where you can create a statement, and put a cake stand on top of a small table, adorned with tea-light candles and dainty flowers. 
Gorgeous little touches
Try these style ideas for instant effect:
Style your table in a flash. Raid your garden for some green foliage, slip it into napkin rings with crisp white serviettes, and put a name place card on top – easy!

Crafty? Place flowers on your table that you've given a light spray of craft glue to, then dip these into glitter.

Tie sprigs of greenery to the backs of chairs with a pretty ribbon. 
Time for treats
Easy entertaining tips for added glamour: 
Welcome hungry guests by readying a plate of little snacks on a console table as they arrive.
Serve your drinks from a silver or golden tray for a smart, glamorous touch. Tie coloured ribbons to the bottom of Champagne flutes – it will help guests keep track of their glasses.

Who doesn't love an easy-to-create cheeseboard? Laying out the ingredients is simple and you can buy them ahead to store in the fridge for days. Wow guests with a variety of at least three different cheeses. A safe choice would be a rich blue cheese, a hard cheese (like an aged Gouda) and a creamy Brie or Camembert. Where there's space on the board, pop in crackers, grapes, and nuts, and you have a cheese board that's all-out fantastic.
Remember that a warm welcome and loving atmosphere will trump all else. Regardless of how prepared you are, or how much you have to offer guests, just put on a great playlist to set the mood, then relax and relish the evening.
Diversifying into Foreign Assets – All You Need to Know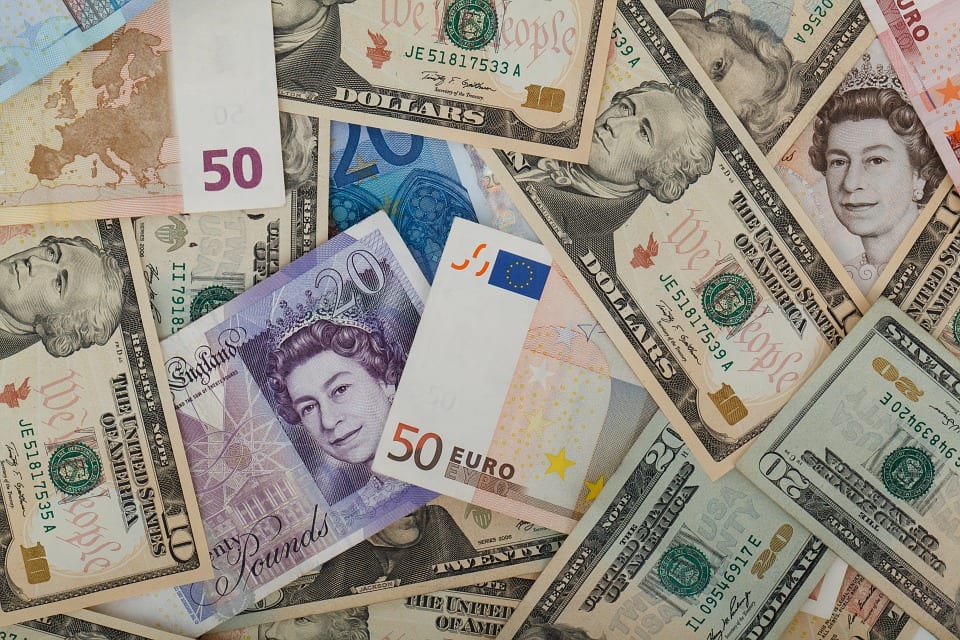 By FBNQuest
Many Nigerian investors may think that investing in a foreign currency asset is an exotic venture for ultra-high-net-worth investors. On the contrary, diversifying into foreign currency assets may be easier than you think and offers both short-term and long-term benefits.
Over the past few years, a growing number of savvy investors are putting their money into vehicles that offer exposure to low-risk dollar assets. This allows them to better manage the currency risk associated with a volatile exchange rate. They are doing this by investing in instruments like Eurobonds.
Eurobonds are debt instruments that are denominated in a currency, such as the US dollar, other than the home currency of the country or market in which it is issued. Nigeria's federal government and several companies have issued Eurobonds that are currently traded on international financial markets.
Though the Eurobond market was previously dominated by investors from large banks and financial institutions, it has now become more accessible to everyone. Individuals are able to invest in Eurobonds directly or indirectly by investing in mutual funds created for this purpose.
Among the main benefits of investing in Eurobonds is the diversification of your investment portfolio. It is never a good idea to put all your eggs in one basket, it is better to spread your investments across several asset classes or issuers.
In addition to the returns that you could potentially make from the investment, you also benefit from the protection against a possible depreciation of the naira relative to the US dollar. If the naira depreciates against the dollar, then the return that you make on your investment in a Eurobond actually increases in naira terms.
Investing in a Eurobond is a relatively medium-risk investment option for those seeking exposure to assets denominated in foreign currency. Eurobonds offer fixed coupons or interest payments. The return on the investment is, therefore, more predictable. What you can make from a Eurobond also beats the interest that you will earn in most dollar domiciliary accounts in Nigeria.
Consider the FBN Dollar Fund offered by FBNQuest. It is a medium to a long-term investment fund that provides income and capital appreciation by investing in US dollar-denominated instruments issued by the Nigerian government and reputable corporate institutions. It is well suited for and adaptable to any investor type. The Fund offers attractive returns, safety, and liquidity to investors.
Latest News on Business Post