Stakeholders Discuss Funding Manufacturing Sector at Standard Chartered Bank Forum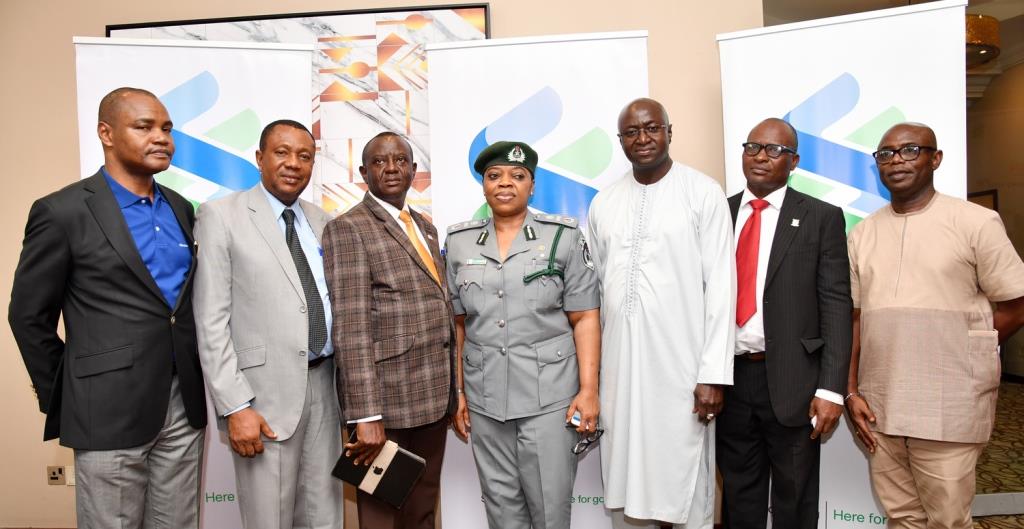 Standard Chartered Bank Nigeria Limited recently hosted the first edition of its Business Banking industry event, The Confluence, as part of its efforts to deepen sustainability in the Nigerian manufacturing industry and promote business financing. The event took place on the 17th of May 2019 at The Radisson Ikeja, Lagos, and brought into perspective the growing demands in the industry.
Themed The Path to Sustainable Manufacturing, the event provided a platform for stakeholders in the manufacturing industry as well as key regulatory organisations such as NAFDAC, Standard Organisation of Nigeria (SON), Institute of Exports Operations Management, Nigerian Export Promotions Council and the Nigerian Customs to identify points of collaboration to grow the Manufacturing sector in Nigeria.
The panel of experts came up with critical insights to boost the sector and the various supports and interventions available to the players, especially in these challenging times. The event created an avenue for these stakeholders to network and exchange invaluable industry intelligence.
Speaking at the event, Lamin Manjang, the Managing Director/CEO of Standard Chartered Bank Nigeria Limited highlighted the importance of the manufacturing sector in driving economic growth in Nigeria, noting that access to market and financing are crucial to business development.
Within the bank, he added that there are available solutions for clients that are hinged on its global expertise, network, capabilities and financial strength. These include advisory services, working capital, asset and trade financing, wealth management and trade services among others.
"The manufacturing sector is critical to the advancement of every economy, however, as with most developing countries it is hampered by an array of challenges including infrastructural deficit and capacity development.
"A growth in the manufacturing sector bears a strong and positive impact on Nigeria's economy through import substitution, a shift from imports to exports, job creation, amongst other notable factors.
"At Standard Chartered Bank Nigeria Limited, we have identified these challenges and have put in place diverse solutions such as provision of working capital, cross boarder and yield enhancement to help businesses thrive."
"The Confluence'' was organised to examine the gaps in financing businesses in Nigeria and to establish solutions that drive sustainable growth in the sector. We are committed to strengthening businesses through our globally accepted banking solutions which we believe will foster significant growth in the country's macroeconomic environment. This is one of many ways we as a bank continue to reiterate our brand promise to be here for good," he added.
With over 160 years of international experience, Standard Chartered Bank offers an expert blend of in-depth local knowledge with extensive global expertise to provide tailored services to companies to fund business growth.
Standard Chartered Introduces Smart Business Loan
By Modupe Gbadeyanka
A credit facility package targeted at small business owners in Nigeria called Smart Business Loan (SBL) has been introduced by Standard Chartered Bank.
The product was designed to help players in the Small and Medium Enterprises (SMEs) sector meet their short to medium-term needs. It is an unsecured instalment/term loan to business banking clients within key target sectors.
A statement from the lender explained that qualified business banking clients will be able to access up to N20 million loan without providing tangible security/collateral to purchase assets, finance business expansion and other capital expenditure needs.
The maximum tenor for the credit facility is two years, Business Post gathered.
Before now, customers were required to provide full collateral cover to access loans from the bank's business banking segment but SBL provides the necessary flexibility to its clients.
"As a bank, our purpose is to drive commerce and prosperity in the locations we operate in. This is done through offering cash, lending, trade and wealth management solutions that specifically drive economic growth," the Head of Consumer, Private and Business Banking (CPBB), at Standard Chartered Bank Nigeria, Mr David Idoru, stated.
"Within our CPBB, the promotion of commerce is largely done through our business banking segment by banking SMEs.
"We are constantly looking for ways to ensure our clients get access to the needed support to enable their businesses to thrive and SBL provides the necessary flexibility for business growth," Mr Idoru added.
DLM Capital Praises Employees for Global Finance Award
By Modupe Gbadeyanka
Employees of DLM Capital Group, a leading developmental investment bank in Nigeria, have been applauded for the award received by the company recently.
DLM Capital was named the Best Development Finance Company Nigeria 2021 by the Global Banking and Finance Review magazine.
The honour was in recognition of the institution's dedication to providing leadership and excellence in Nigeria's development finance space.
While commenting on the award, the Head of Investment Banking at DLM Capital, Mr Emeka Ngene, said the honour was made possible as a result of the continuous collaboration of the DLM community.
"It is indeed an honour to receive this recognition from such a prestigious body as Global Banking and Finance Awards.
"We are pleased to be associated with this award which speaks to our dedication and hard work in addition to the expertise and innovative solutions we have implemented over the years.
"This further demonstrates our commitment to designing and implementing developmental funding solutions for the development of the country.
"We are therefore dedicating this award to our team for their continuous support in ensuring that DLM Capital thrives in its pursuit to push the frontiers of developmental capital market solutions in the Nigerian financial ecosystem.
"We are delighted once again to have been identified for our accomplishments among other players across the continent," he stated.
Since 2011, the Global Banking & Finance Awards has honoured companies that stand out in their various areas of expertise in the banking and finance industry, thereby recognizing the accomplishments and significant revolutions that emerge every year within the global finance community.
Ecobank Offers Back-to-School Loan Packages to Parents
By Aduragbemi Omiyale
The desire to ease the financial burdens of parents and guardians as regards the payment of school fees of their children and wards for the 2021/2022 school year has made Ecobank Nigeria come up with affordable loan packages.
The Head of Consumer Banking at Ecobank Nigeria, Mrs Korede Demola-Adeniyi, explained that the introduction of the credit facility is in line with the lender's overall strategy to support the development of the nation's education sector.
A statement from the financial institution disclosed that the loan packages were designed under its back-to-school initiatives and are also available to school owners through special infrastructure loans.
"As a bank that has the interest of its customers at heart especially at this period when schools resume, we understand the importance of education. Children deserve to go to school and we are making it easy for parents to provide them with this basic right," she said.
Speaking specifically on the loans available for the educational institutions, she noted that they could be accessed without bottlenecks as the bank has taken into cognisance the harsh effects of the COVID-19 pandemic.
Mrs Demola-Adeniyi urged schools to appoint the bank as their preferred financial institution for payments and collections, noting that Ecobank has demonstrated pedigree and expertise in fees collection, locally and internationally.
She further encouraged schools and individuals that are yet to open Ecobank accounts to do so in order to access the offers available.
The banker also said Ecobank's digital offerings are targeted at reducing the financial burden on parents, students and schools, and also facilitating the ease of payment of fees without hassles.
She listed the digital offerings to include Ecobank Mobile App, EcobankPay and Ecobank Online for contactless fees payment; personal loans and salary advance packages at competitive interest rates, international transfers for offshore school fees payment and affordable remittance offerings.
Mrs Demola-Adeniyi also noted that families abroad who wish to send money home to help with fees can do so at zero charges on the Rapidtransfer app.
The bank has also provided the banking-for-school pack for educational institutions to access working capital and loans. The features of this pack include easy fee collections, zero charges on collection accounts with EcobankPay, secure online banking with Omni Lite and cards for easy payments.
Latest News on Business Post