Stakeholders Discuss Funding Manufacturing Sector at Standard Chartered Bank Forum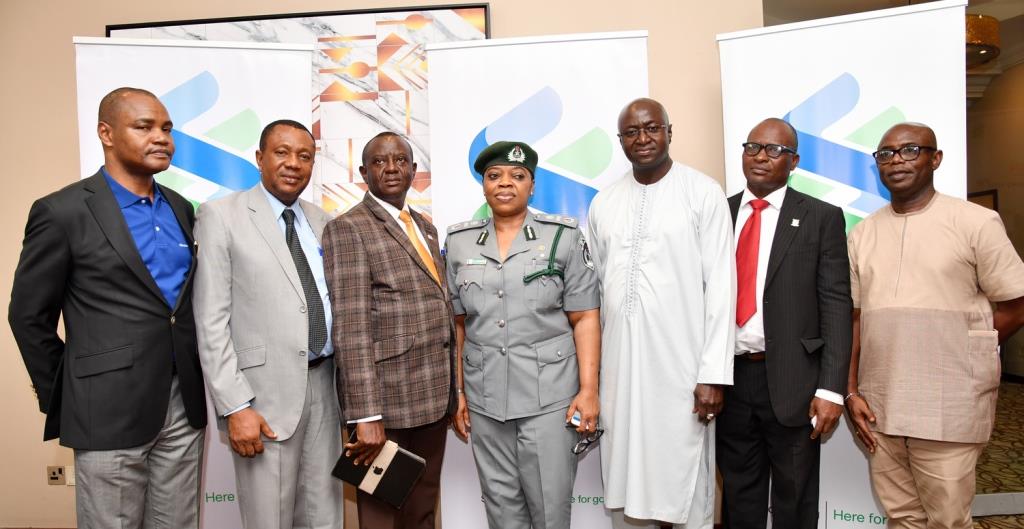 Standard Chartered Bank Nigeria Limited recently hosted the first edition of its Business Banking industry event, The Confluence, as part of its efforts to deepen sustainability in the Nigerian manufacturing industry and promote business financing. The event took place on the 17th of May 2019 at The Radisson Ikeja, Lagos, and brought into perspective the growing demands in the industry.
Themed The Path to Sustainable Manufacturing, the event provided a platform for stakeholders in the manufacturing industry as well as key regulatory organisations such as NAFDAC, Standard Organisation of Nigeria (SON), Institute of Exports Operations Management, Nigerian Export Promotions Council and the Nigerian Customs to identify points of collaboration to grow the Manufacturing sector in Nigeria.
The panel of experts came up with critical insights to boost the sector and the various supports and interventions available to the players, especially in these challenging times. The event created an avenue for these stakeholders to network and exchange invaluable industry intelligence.
Speaking at the event, Lamin Manjang, the Managing Director/CEO of Standard Chartered Bank Nigeria Limited highlighted the importance of the manufacturing sector in driving economic growth in Nigeria, noting that access to market and financing are crucial to business development.
Within the bank, he added that there are available solutions for clients that are hinged on its global expertise, network, capabilities and financial strength. These include advisory services, working capital, asset and trade financing, wealth management and trade services among others.
"The manufacturing sector is critical to the advancement of every economy, however, as with most developing countries it is hampered by an array of challenges including infrastructural deficit and capacity development.
"A growth in the manufacturing sector bears a strong and positive impact on Nigeria's economy through import substitution, a shift from imports to exports, job creation, amongst other notable factors.
"At Standard Chartered Bank Nigeria Limited, we have identified these challenges and have put in place diverse solutions such as provision of working capital, cross boarder and yield enhancement to help businesses thrive."
"The Confluence'' was organised to examine the gaps in financing businesses in Nigeria and to establish solutions that drive sustainable growth in the sector. We are committed to strengthening businesses through our globally accepted banking solutions which we believe will foster significant growth in the country's macroeconomic environment. This is one of many ways we as a bank continue to reiterate our brand promise to be here for good," he added.
With over 160 years of international experience, Standard Chartered Bank offers an expert blend of in-depth local knowledge with extensive global expertise to provide tailored services to companies to fund business growth.
CBN Gives DPO Group Payment Services Licence
By Adedapo Adesanya
The Central Bank of Nigeria (CBN) has granted a license to One Payment Limited, a subsidiary of the leading Pan-African digital payments group, DPO Group, to provide certain types of payments services to businesses across Nigeria.
This payment services licence enables the DPO Group to operate as an independent payment solutions services company in Nigeria as it does across over 20 other countries in Africa.
DPO offers merchant aggregation services to over 60,000 active merchants, including e-commerce companies, airlines and travel agents through its robust and reliable network which allows merchants to accept payments in the currency of their choice.
Working across local and international channels, DPO also offers strong protection against fraud and helps merchants manage refunds, chargebacks and more.
The company will be banking on e-commerce which has seen significant growth in Nigeria in recent years, due to high levels of internet penetration combined with being one of the largest digital economies on the continent.
Digital payments make up the large majority of payment volumes in the country, and volumes are expected to reach 7.7 billion by 2025, representing a growth of 45 per cent from 2019.
Speaking on this, Mr Eran Feinstein, CEO of DPO Group, stated that, "Nigeria represents a key market for any business with a digital focus, as one of the most innovative African countries when it comes to fintech and e-commerce.
"This new licence is an exciting development which will allow us to offer an even smoother payment process for Nigerian businesses looking to grow and reach more customers through secure digital payments."
DPO's country manager in Nigeria, Mrs Chidinma Aroyewun said, "This licence provides an exciting opportunity for us at DPO. It allows us to work with tens of thousands of Nigerian businesses and help them achieve their growth goals through secure payment technology."
DPO Group was acquired by Network International in 2021 in a landmark deal for the African payments space. It continues to operate under the same brand in existing territories and will be launching a new comprehensive payment solution, DPO Pay for businesses across Africa and other territories.
BVN: Reps to Investigate Unclaimed Trillions of Naira in Banks
By Aduragbemi Omiyale
The House of Representatives has taken a step to investigate the alleged trillions of Naira trapped in commercial banks because owners of the funds have failed to link their bank accounts with the Bank Verification Number (BVN).
In February 2014, the Central Bank of Nigeria (CBN) introduced the BVN and gave bank customers till June 2015 to link their accounts with the BVN.
The scheme was introduced to check and combat money laundering, illicit financing and duplications in the ownership of bank accounts used for fraud.
But almost eight years after the policy was introduced by the apex bank, several bank account owners are to link their accounts with the BVN, meaning they have not been able to access funds in their accounts.
On Thursday, this issue was raised at the lower arm of the National Assembly in a motion moved by a lawmaker, Mr Dachung Bogos.
According to the green chamber of the parliament, about 45.85 million bank accounts are yet to be linked to BVNs as reports by the Nigerian Inter-Bank Settlement Systems (NIBSS) of June 23, 2021, stated that the total number of bank accounts in Nigeria as at May 2019 was 122.07 million, while active accounts as at May 2020 stood at 72.94 million.
It was claimed that suspicious monies running into trillions of Naira were left unclaimed in various banks across the country because their owners had failed to register for the BVN or link to existing ones where appropriate and that commercial banks have flagrantly continued to hold on to the unclaimed monies longer than necessary against the directives of the CBN.
The lawmakers argued that despite the introduction of BVN to curb the misappropriation of funds in the financial sector, about 71 million customers still use their accounts without the compulsory requirement from NIBSS.
When the market was debated during plenary, it was agreed that there is a need to constitute an ad-hoc to look into the suspicious and unclaimed funds in commercial banks as well as unremitted funds collected by commercial banks on behalf of agencies and departments of the federal government.
Zenith Bank to Give Akwa Ibom N4.7bn Loan for Auto Plant
By Aduragbemi Omiyale
The government of Akwa Ibom State is planning to obtain a loan of N4.7 billion from Zenith Bank Plc for the establishment of Mimshac Automobile Assembly Plant.
The auto plant is to be located in Ikot Ukap, Itu Local Government Area of the state.
Governor Udom Emmanuel, a former director at Zenith Bank, approached the Akwa Ibom State House of Assembly for approval of the credit facility.
Mr Emmanuel, in a message forwarded to the Speaker of the House, Mr Aniekan Bassey, and read by the Clerk, Mrs Mandu Umoren, at plenary on Tuesday, explained that the loan will aid the implementation of the Memorandum of Understanding (MoU) between the Akwa Ibom State Government and Mimshac Digital Ltd Automobile Plant for the sum of $10 million (about N4.7 billion at the exchange rate of N470/$1.
According to the Governor, the said amount from Zenith Bank will help "finance the procurement of Semi Knocked Down and Complete Knocked Down (CKD) parts for the assembling of 85 stainless steel, 20-seater luxury buses."
He further explained that the money will also facilitate the training of 20 persons recommended by the state government on the assemblage and manufacturing of vehicles in Israel.
In a statement posted on its Facebook page on Thursday, the Akwa Ibom House of Assembly said the loan request was supported by lawmakers, who said it would boost the economy of the state and create more jobs for the teeming unemployed youths.
The lawmakers assured that the House will continue to support Governor Emmanuel in his quest to leave the state better than he met it.
The Speaker, while speaking after the loan request approval, directed the Clerk to communicate the resolution of the parliament to Mr Emmanuel.
Latest News on Business Post